The Working Ideas to Create a Prosperous Startup Based on Urban Tech
We live in the world of technologies. Everything is automated now and we like it. Modern gadgets make our life more comfortable and save us lots of time. However, we still have a lot of areas and industries which we need to improve. And Urban tech should help us here.
Urban technology is a growing sector of innovations which covers the items that make cities and urban spaces connected, more effective and habitable. If a project makes city constructing easier and influences on created urban spaces then it is an urban tech project. There are three major sections for investments in urban technology projects. They are real estate, construction and smart cities sectors. The sphere creates a huge number of startups. Such urban tech startups have all chances to become successful because the competition is small.
Why is Urban Tech market so attractive?
Approximately one in seven Americans live in of three largest cities. They are New York, Los Angeles and Chicago. The population growth is concentrated around megapolises. The number of citizens in megapolises increases every year and it's not only American tendency. It is commonplace for Asian, Latin-American and African cities. That's why an urbanisation is a logical approach to urban infrastructure. Even now we see how some giant technological companies influence the way we interact with an urban environment. The brightest examples are Lyft and Uber which deal with transportation issues in overpopulated cities.
So, thinking about such problems as constructing, property administration, water resources management, public safety and so on, we can develop solutions which in future can become genuine instrument in Urban tech industry.
In 2016 venture capitalists invested about $2.7 bln in cities technological startups. The sum growths because founders create new startups in the Urban Tech sphere. If you want to be a part of this trend, you need to offer new ways of your own city improvement.
Opportunities for real estate startups
Venture capitalists have increased funding for startups in real estate niche. It shows that they see how promising the sphere is. Despite the fact that there are thousands of different real estate firms, only 10% of them use modern instruments for property management. It means that the new companies with excellent products and services have all chances to become the main players in the real estate sphere. Such companies as Zillow, Trulia, Realtor.com, RedFin and StreetEasy have eventuated the power of technologies in such a vast and lucrative market as real estate business. Each of these services works as a list of residential units.
On the other hand, such property as office blocks, hotels, shopping malls, retail shops, apartment buildings, industrial property, warehouses, medical centres and garages, is still limited with old technologies, that's why it's a great base for developments. Real estate overlaps with many other industries. For instance, with constructing, management, finance, law, ecology, communication and design.
By the way, our next article is going to be about a Personal Finance Management application development. So, don't forget to subscribe to our blog and get all the freshest articles from us in time!!!
The main interested parties, who need urban tech startups based on the modern technologies the most are.
People who need Urban Tech startups
These people are home buyers and homeowners, tenants, real estate agent, owners and operators of buildings Investors and creditors. Each party has different motivations concerning the solutions they would like to get with new urban technology systems. For example, property owner wants to increase the net operating surplus. Brokers want to get more fee. Tenants need easy and cheap ways to rent an apartment. Investors need to get the technology that will simplify real estate transactions.
Along with all that, there are other opportunities in the sphere. Here are the things that could be done
What does real estate business need startups for
You can develop a mobile app or a software system for tracking and management of the commercial real estate, research and analytics for assessing investment opportunities (of course, we are talking about cloud solutions SaaS), housing and commercial lending and insurance. Innovative mobile solutions are highly required by brokers, property owners and appraisers. The real estate industry is vast and urbanization calls upon city environment improvement and making urban spaces more efficient for the citizens.
The latest technical trend in the sphere is the Internet of Things. The technology increases the effectiveness of operations connected with the construction of buildings. For commercial property, IoT means the use of intellectual sensors which control everything from the humidity to the building itself. And, of course, virtual reality application. Just take a look at Matterport, the company that offers virtual tours to the property via the mobile app.
Opportunities for construction business startups
The construction is a large business. However, despite this fact, the majority of all building companies still use obsolete technologies. So, starting a construction company don't forget to benefit with this fact. There are lots of details and procedures to be improved for the successful completion of the project. Which means that it's a gold mine when you are starting a construction business.
Using mobile technologies, managers and builders can optimize the process dramatically. According to Wellfound, about 1500 startups are targeted the building technologies. This is not enough and you have all chances to develop a solution based on innovative technologies and urban tech engineering systems which would satisfy the needs of the business.
Let's take a look at the main areas of constructing industry which could be potentially interesting for the mobile development market.
Startups required for the real estate business
Management of equipment
The ability to control the use of materials and equipment can become a useful feature to track all instruments and distribute them more ergonomically.
Standardization of documents
The opportunity to fill standard form very quickly via a mobile app can save lots of time. Moreover, if you make the autofill, shared access to the documentation, it will minimize the possibility of any mistake. The feature also helps discuss the recent changes and check some old records to resolve conflicts.
Visualization with AR/VR
Visualization with AR/VR technologies allows a user to "be" in some distant or dangerous place. It will also provide employees with an exciting and realistic educational platforms and help architects and designers see and construct buildings in a brand new way attracting more and more investors in such a manner.
Analytical tools with IoT support
These instruments became more available than ever before. They have the potential to create absolutely interconnected construction site. For instance, the technology can track a location of all workers, provide this data to monitor productivity and safety on a construction site.
Smart construction equipment can prevent thefts and are easier to use. The example of such systems is Rumbix, an "all in one" platform for construction management. The other instance is BuildingConnected. It's a communication Platform which finds, informs and shares documentation with the main constructors and subcontractors.
Opportunities for startups in smart cities
There are two sorts of startups which you can launch in the smart city sector. A startup which will use a brand new type of smart equipment and startups which do not use such devices but are based on a unique idea which main goal is to make people's lives in cities easier.
A managing director of Techstars incubator claimed that investors want to support startups in the smart city niche with large investments. According to Bloomberg only in 2016 almost $740 mln was invested into a cleantech startup. The Cleantech company is one of the most successful pioneers on this market. The popularity of technologies that support smart cities will only grow in the next few years. The IoT technologies will help here, they will bring lots of benefits to the urban infrastructure, like traffic and public safety improvement.
Lots of startups based on IoT technologies concentrated on the development of intellectual devices for customers and their homes. The companies like Video Doorbell, Nest and Ring are the most successful in the niche.
Want to know more about IoT? Here's a short video for you with the comprehensive data, examples and main terms of the topic
What is the Internet of Things?
But, Valor Water Analytics, Intersection and Remix are the platforms established specifically for the smart city market which do not use any special devices in their businesses. The company KNOT is the world's first system to rent scooters. This program includes the scooter exchange stations and a cloud app which manages all scooters, registration and payments.
GrowSquares is a system which helps build smart, personalized city gardens. The platform analyses microclimate and weather forecasts via a mobile app which tracks environmental data and offers recommendations about the plants to grow in a particular area. When the plants are chosen, the app shows the perfect combination of soil, minerals and bacteria needed for the plants.
This sector is unlimited and with a nice idea and modern technologies you can offer any product which solves real problems and it will work. The opportunities are endless,
Thanks to urbanization, globalization and infrastructure renovation, the construction growth was incredibly high. Of course, the sphere is rather new and still doesn't have so many solutions as the other industries. It is obvious that the urban technologies in real estate business, construction and smart cities spheres will help startups in each sector boost in the next few years. So if want to establish a company targeting one of these niches it is a high time to do this. Write us and let's build your dream together!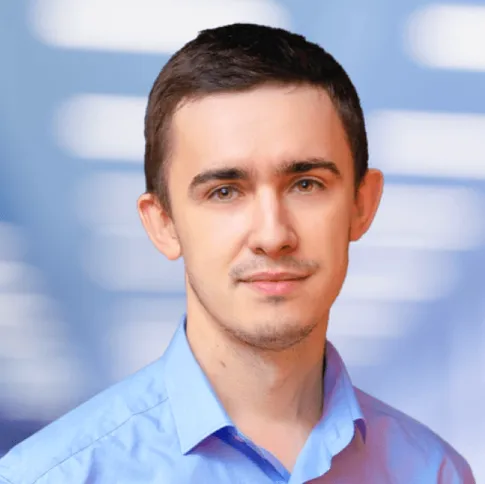 About author
Evgeniy Altynpara is a CTO and member of the Forbes Councils' community of tech professionals. He is an expert in software development and technological entrepreneurship and has 10+years of experience in digital transformation consulting in Healthcare, FinTech, Supply Chain and Logistics
Rate this article!
3289 ratings, average: 4.76 out of 5
Give us your impressions about this article
Give us your impressions about this article