In our time, technologies open almost endless opportunities for users all over the globe. However, if you want to roll out a successful app, you should wrap all those powerful and brainy algorithms into the mobile UX that looks and feels good. In other words, in case your aim is to embrace a broader audience, you should pay great attention to the user experience delivered by your software product.
The previous decade of technological boom clearly shows that design has to keep up with user needs all the time. That's the reason why UI design along with mobile UX design is one of the main priorities nowadays, and their role in the IT world continues growing.
In this article, we'll dive deep into the forthcoming year and single out some main UX trends that are likely to shape 2023.
Why Is It Important to Follow the UX Design Trends?
User experience trends are considered to be a pretty debatable topic, as they are dynamic and variable. Besides, the entire concept of user experience is highly individual, and each person has their own preferences and tastes in this sphere. Yet, modern trends aim to enhance efficiency, convenience, and simplification of daily tasks fulfillment with less effort, which is a universal benefit for everyone.
Previously, the main target for companies was customers, with less focus on trends in design. Yet, despite the uniqueness and originality of the startup idea, without excellent UX design, a product won't be able to deliver a high satisfaction rate, as interactions play a crucial part in this issue.
There's a great number of diverse psychological tests that define the customer behavior and the way the audience interacts with the product. Therefore, current UX design trends are not exceptionally about the visual aspect of the software. They relate to the maximal comfort, satisfying design details, and elements' layout completed according to the customer behavior predicted by a row of psychological as well as sociological surveys.
The implementation of the biggest UX trends into the solution can ensure business with competitive benefits within the digitalization, establish a more trustworthy reputation on the market and signify that the entity keeps up with dynamic client requirements. Thus, the product engages a bigger audience and attracts new users with enhanced efficiency, optimization, as well as convenience.
The universal objective for successful businesses is to ensure easy-to-use design features elaborated by each UX trend to accomplish various tasks effortlessly, quickly, and easily.
Start implementing UX trends now
Cleveroad design experts will ensure a breath of fresh air into your digital solution
So what are the prevalent UX design trends for 2023? Here's the list:
Experiences focused on content
Better user experience personalization
Borderless displays
Authentication
Scrollytelling
Mobile and omnichannel experiences
Voice control and non-contact interactions
Virtual and Augmented reality
Humanization of digital experience
Interstitial anxiety
Microinteractions
Accessibility
Fast loading sites
1. Experiences Focused on Content
Content became the main way to engage users. Respectively, it's an essential part of any project, and designers should certainly pay attention to content trends in UX.
The latest UX trends move away from superfluous elements in interfaces and make everything to focus users on something that's really important -- the content. Such an experience can be called content-focused. Its philosophy is built around the content that shapes design; either design makes an emphasis on content. The main duty of designers is to ensure that viewers have no obstacles to experiencing the content. To cope with this task, you may resort to the following UX new trends:
Well-tailored prioritization
Thought-out visual hierarchy in designs makes it easier for viewers to perceive the content.
Minimum elements
This UX content trick implies getting rid of all needless elements in design; it's conceivable to get a cleaner design with a more dedicated experience.
Whitespace
More space for content contributes to a better user experience.
Well-thought-out UX content example: Medium
So, content becomes more vital for brands. It means the forthcoming year will likely bring you many content-centered projects.
2. Better User Experience Personalization
Personalization not only saves time but allows businesses to increase their sales. That's why brands are moving away from one-for-all experiences in favor of personalization in trends UX. It became possible with the help of user data and modern technologies such as AI or machine learning which we'll also discuss later. In other words, the modern user experience trends are based on the needs and preferences of users themselves.
Suggestions that were built based on the actions of users are probably the most commonly used personalization element within the new trends in UX design.
Personalization UX example on Spotify
Undoubtedly, personalization will move forward and become more advanced over the years since it's good for both brands and users. That's why you should be ready to deal with this UX trend not only in 2023 but in the following years as well.
3. Borderless Displays
Not only do users dictate their own conditions concerning how apps should look and feel. New technologies also shape UX industry trends.
Starting from this year, screens with minimum borders are kind of a trend among smartphone manufacturers. So, it's quite obvious that furtherly we are going to deal with non-standard screen resolutions, aspect ratios, etc. That's surely the future of mobile user experience design trends.
Respectively, we should take into account all the peculiarities of such devices to provide users with experience corresponding to relevant UX design trends. For instance, Apple has even released a guideline on how to prepare apps for the new iPhone X with an edge-to-edge screen.
There are no reasons to suppose this trend won't migrate to 2023 since device manufacturers have only started gaining momentum.
Mobile app UX: iPhone X app design concept from Dribbble
4. Excellent Mobile and Omnichannel Navigation
During the last several years, brands have been mainly focused on the audience of mobile users, which has impacted UX design latest trends. Your software should operate efficiently and be mobile-friendly to embrace a bigger audience. According to Statista, the number of global smart mobile gadgets' subscriptions nowadays has surmounted 6 billion and is projected to onwards increase by several hundred million in the following few years. And in 2023, web design will continue to focus on making websites and apps thumb-friendly.
Besides, the number of IoT devices is growing and pushing the industry to create new user experience design trends. Therefore, businesses should primarily take care of the smartphone user experience without forgetting about the omnichannel one either.
By 2025, the approximate number of IoT connections will apparently be 27 billion or more. In other words, with the rapid development of the Internet of Things, the whole industry focuses on mobile UX as well as omnichannel ones.
To get ready for this UX design trend, you should understand that it doesn't matter for users where and how interaction happens. They just want to achieve certain results by means of the most appropriate medium. So, in fact, the interaction itself is mostly invisible.
Modern users require experience that matches the device they're currently using, which is concluded in the recent trends user experience. Omnichannel UX allows to create coherence between multiple devices of a user to avoid confusion in applying, let's say, the same solution on different devices.
Uber is a good voice user interface example of such trends in UX. Users can start requesting Uber on their Amazon Echo smart speakers and end it on their smartphones quickly and easily. In this example, two different platforms with other interfaces cross, but it's done seamlessly for users.
Voice user interface: Interaction of Alexa with a smartphone in Uber app
One more significant point to pay attention to is the design elements' layout. In the case of the usage of mobile devices, our fingers wrap around the back of the phone, and our thumb does all the work. Therefore, convenient navigation is a must for every successful business.
Placing the navigation bar, menus, search accessible for your thumb in the center of the screen makes the mobile version of the software more user-friendly and tenfold enhances your product's UX. An excellent representation of this point in the latest trends in UX is the updated version of iOS 15 released by Apple. It comprises an entirely renewed design of Safari, in which the search bar, by default, is now placed at the screen bottom. Samsung, following the example of such UX design trends, has introduced an opportunity to select the address bar placement in a mobile web browser, downward or leave it upward- just like Safari.
5. Voice Control for Non-Contact Interaction
According to the current customer requirements, the user experience trends 2023 in design will continue shifting from taps and clicks to screenless experiences like Voice User Interfaces or VUIs in a nutshell. Looking around, you'll see that many companies have already introduced VUIs for some of their technologies.
Taking into consideration the rapid growth of voice interaction in general and voice assistants in particular, it becomes clear they are able to fully replace graphical user interfaces in the following years or become an alternative for them. According to Statista, in 2021, over 20% of users from western countries stated that they apply digital voice assistants several times a day.
Working with voice control for non-contact interaction are technologies ensuring easier request accomplishment. The need to click and type has a tendency to slowly disappear from our daily lives. With such new UX design trends, you can complete a wide range of queries simply using your voice, from operating appliances to searching for information in a browser.
What is more, voice control is predicted to have a promising and potent future for ecommerce app development: it helps find products, add them to carts, place orders, and communicate with technical support.
This technology is primarily aimed at the audience which actively uses smartphones and tablets. This is because these devices are more focused on voice interaction due to the embedded microphone availability. The spread of this technology has already started to engage users due to the creation and demand in voice assistants developed by Google (Google Assistant), Apple (Siri), Samsung (Bixby), Amazon (Alexa), and Microsoft (Cortana).
Start profiting from voice control
Our certified Solution Architects will pick the most suitable tech set for your case
It is forecasted that 2023 will be the impetus for the introduction of this technology in various digital solutions and become one of the biggest UX design trends 2023. This fact will result in a number of enhancements for users: quick and easy information searches, contactless navigation on the page, and voice control of diverse tools.
Therefore, such a UX trend is an important boost for client satisfaction and effective implementation of projects. Forecasts indicate that by 2024 the number of digital voice assistants will amount to 8.4 billion units, which surpasses the global population. With the progressing use of voice technology in smart speakers and devices, voice payments for purchases processing will also continue to grow.
Combination of Voice User Interface and Graphical Interface on iOS
6. Virtual and Augmented Reality
Augmented Reality is the next big trend in UX design which has broken into the lives of users relatively recently, but the modern market is already full of a variety of engaging solutions with this technology implemented. Consequently, if you are in search of ways to enhance your digital product, these booming solutions are definitely worth your attention this year.
World-famous market leaders, such as Google and Apple, have presented their augmented reality development platforms that successfully combine the digital and physical worlds (Apple's ARKit and Google's ARCore). Moreover, at the F8 developers' conference, Mark Zuckerberg stated that lenses would soon replace ordinary screens to provide users with better Augmented Reality UX.
Another crucial event concerning technology happened in July 2021, when Mark Zuckerberg announced that Facebook was developing Metaverse. The Metaverse is a borderless, three-dimensional digital world in which users interrelate to each other, smart gadgets, and the environment through a virtual reality device. This world allows wandering in the park, participating in engaging games, going to a concert, or being bored at a work meeting.
A key role in the high demand for VR and AR was played by the Covid pandemic, which stimulated developers to use augmented reality. For instance, during isolation, these technologies presented the opportunity to walk around the world's well-known museums and admire valuable exhibits with no visitors around while staying in favorite pajamas.
In the following years, the use of augmented reality combined with artificial intelligence will be sought-after for a great diversity of domains, from e-commerce, such as the IKEA app, to services for B2B purposes.
Within the framework of the post-COVID world, the number of remote vacancies continues to grow, which will further expand the application of AR and VR technologies. To illustrate, Facebook has launched a test remote work application, Horizon Workrooms, which allows users of Oculus Quest 2 headsets to hold meetings as avatars of themselves.
Don't worry; mobile phones won't be 'pulled down from the throne anytime soon because of the new UX trends. But the number of apps with augmented reality will keep dramatically increasing in 2023.
This way, taking into account the efforts of such scale brands as Apple, Google, Microsoft, and Facebook concentrated on AR, we can say that you should watch for Augmented and Virtual Reality as the latest UX design trends not only in the next several years but now.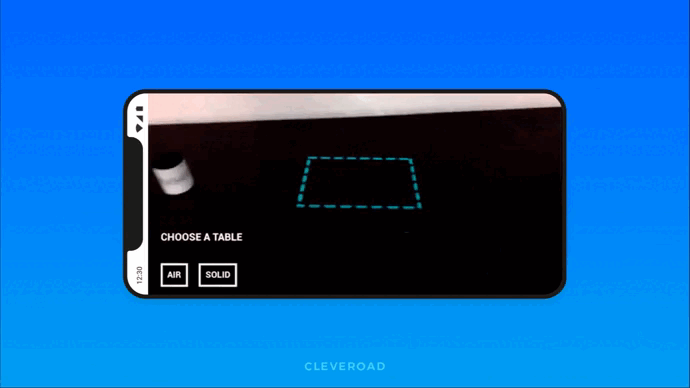 7. Microinteractions
Micro-interactions are also on the list of the latest UX trends. They refer to excellent details to implement into your software design to make it more stylish and attractive. At first glance, such small elements may not seem very important. Nevertheless, they are the ones that can substantially increase brand awareness, build a more credible reputation, as well as establish a signature design. Basically, micro-interactions are small animations integrated into the interface design which accompany certain users' actions.
This UX design trend 2023 may be applied not only to illustrations but also to icons. Any small animated details in the interface, especially in suitable places, will make your solution highly unique and attractive. SVG and JSON animations have minimal file sizes and are responsive to any interaction.
Why is it important to use animation within the UX latest trends? It improves the effect of human interaction. When pressing a button or scrolling through any digital solution, users don't feel the system interacting with them. And when it responds to actions they perform with micro-animation, users are ensured with a more individual experience as well as a higher satisfaction rate. It's the essential aspect that mirrors how deeply the interface is designed and makes it original.
Micro-animations are a brilliant way to create the atmosphere or mood required or draw focus to the specific elements of the interface and make it fresh and interesting. Select an existing animation or upload your own to transfer to the developer using - Library for Android, iOS, Mac, and Windows - Lottie, which analyzes Adobe After Effects animations and displays them on mobile devices and the web.
Microinteractions are small interface changes that help users navigate a site or application. Fundamentally, they are represented in visual or sound effects that serve as signals for the clients: they indicate the result of an interaction, or what it will result in, what to do next, etc.
When implementing this one of the trends UX design, you should keep balance in the design and achieve harmony in the elements, rather than diffusing users' concentration to all parts of the monitor. Another key factor is micro-interactions colors. They give meaning and character to the elements. Therefore, cool and warm color palettes should be applied reasonably.
Micro-interactions, as 2023 UX design trends, should help navigate pages or applications, explain their functions, and easily introduce them to new users. One of the crucial aspects is speeding up and simplifying previously time-consuming procedures requiring lots of effort to accomplish a certain action.
8. Scrollytelling
This state-of-art UX trend may be implemented in any digital solution. In practice, it's about software in which, during scrolling, illustration fonts, text fragments, and other design elements replace each other in one interrelated animation, telling you a certain story. Obviously, it's engaging for users, as it requires almost no effort to know the end of the story (simply scroll till the bottom). Users can't impact its plot yet are delivered with a higher participation level through the device screen.
In 2023, we may forecast that a lot of big market players will integrate such trends in user experience into their software. Consumers are absolutely fatigued by loads of text and excessive unrequested information. Scrollytelling really represents the data in engaging animation, acquainting the user with all the essential details and answering questions more laconically and efficiently. Let's observe a brilliant illustration of this UX design trend from Google. Specialists of this immense corporation are aware of how to describe the instruction clearly within the animation:
Scrollytelling instance: Google
Scrollytelling is activated when the user scrolls down the page, eliminating the need for clicks, presses, or other ways of interaction. Within a couple of scrolls, the entire story unfolds for users. But to develop this feature, you have to hire not only competent designers who are experienced in building great visual effects. You should essentially come up with the entire story to bring to users as well as the content when integrating this one of the latest trends in UX design: the plot and the target audience.
9. Accessibility
Within digitalization, accessibility is no longer considered to be just in a list of UX design trends 2023 but an entire necessity. Brands take into account the requirement to consider people with different abilities while architecting the solution. It's not just a matter of customer service and user interaction but also an issue of values.
Software accessibility is represented in a row of aspects in software and should be considered as an integral part of the design process from the project beginning. Below you may find some basic ideas to start incorporating this next big trend in UX design into your solution:
Sufficient contrast between text and background:
Contrast levels and ratios
Clear fonts as well as typography:
Alternate text for photos and images to include informative descriptions and make it easy for customers who use text readers:
An elaborated state of focus within managing the product with a single keyboard:
Transparent, clear, intuitive navigation:
10. Rapidly Loading Sites
Among the other current UX trends, this one nowadays more refers to a golden standard without which customers' growth turns out to be barely possible. Fast loading has been a vital factor for top-class user experience as well as SEO (search engine optimization) for eternity and remains a priority for websites that strive for higher ranking and better conversion.
As of June 2021, Google's algorithms began to take page usability into consideration when it comes to websites' ranking. And updated in August 2021, the Mobile Usability Report indicates that the web page should be user-friendly, with all the issues which may prevent it from being viewed eliminated on mobile gadgets. In addition, the rapidity and stability of loading for mobile browsers play a key part in this analysis and are included in UX 2023 trends.
Google PageSpeed insights
Website performance directly impacts a company's profit. For example, Pinterest cut down estimated wait times by 40%, and by doing this, has raised search engine traffic and registrations by 15%.
11. Humanization of Digital Experience
We've already discussed a variety of trends in UX design. Now, it's high time to cover some trends related to animation and user experience interaction design.
When people use digital products, they expect to interact with them as they would normally do with each other. In other words, the humanization of digital experiences should make users feel like they interact with a person, not a machine. That's one of the other UX trends in 2023.
To bring positive emotions to your design, you can use happy colors for your interface, attractive faces on images, and try to make things look playful.
As you understand, mobile and web designers should fulfill those expectations. What users feel when interacting with the product determines whether they will use it on a long-term basis or not. Discover the elements of user experience that'll help you to build trust to a website or watch our video on this topic underneath.
The most obvious way to provide users with such experience is to focus on user interaction design that satisfies such crucial needs of humans as security along with trust and transparency.
For instance, the animation you see underneath is used to assuage users and tell them that everything is ok. This way, when they tap 'Pay,' a spinner appears up to the moment when users see that payment is successfully processed. At the end of the animation, they can see the checkmark that makes users feel that they easily coped with the purchase.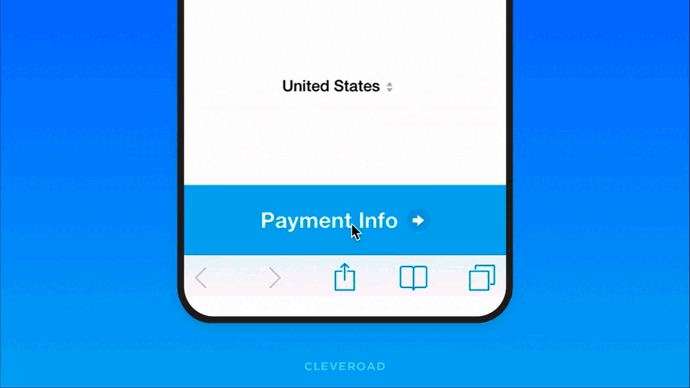 Future of UX: Humanizing digital experience
12. Effortless Authentication
Any solutions implemented in mobile development should be focused on making life easier for users. Authentication by means of a fingerprint has already become a basic feature for mobile applications.
Nonetheless, currently, this UX trend 2023 is updated by technologies similar to Apple's Face ID or other biometric solutions ensuring user authentication. As a result, some services avoid requesting password creation from users and apply their biometric data instead. In addition to standard phone unlocking and password accessing, biometric authentication is used to confirm purchases on the iTunes Store, App Store, and payments through Apple Pay. Needless to say, the primary aspect is the device's hardware, and whether it supports this feature or not.
Quick and easy authentication solutions have become integral for consumers and one of the new trends in UX design.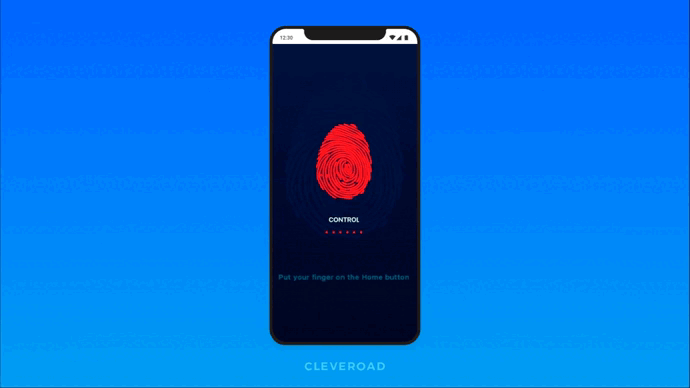 User experience authentication: Example of biometric authentication (Source: Dribbble)
13. Interstitial Anxiety
This term means the fleeting feeling of tension that users experience when doing specific actions like clicking or tapping a button or while waiting for a response (e.g., moving to the next screen or page). It's important to optimize your project in a way depriving it of the high latency between actions. In another way, users will experience brief anxiety that can confuse them.
By neglecting this, you can create a relatively normal UI, but the UX interaction will be wrong. Respectively, it may scare off users from the product.
However, it's not necessary to fully get rid of it. You may turn this anxiety into an advantage and concentrate on its peculiarities to create incredible transitions between elements.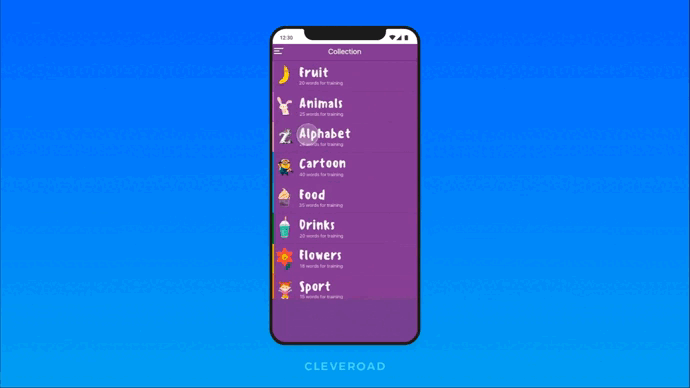 Future of user experience: Interstitial anxiety (Source: Dribbble)
Cleveroad UX Proficiency
Cleveroad is a proficient software development company from Central Europe with a wide experience of 10+ years in delivering custom-architected software to our clients.
Why do our partners choose us?
Even more stylish and up-to-date design for digital products to ensure top-class user experience
Customer-oriented software products built using a state-of-art solution stack and the most efficient development approaches
Transparency and honesty towards clients as well as teammates as a key to the top-quality solutions
Sought-after services: custom software architecture, maintenance, legacy systems' modernization, etc.
Proficient QA engineers that verify the product operation on every development stage
An in-depth gathering of fundamental requirements to come up with the project details
As for UX creation, our experts understand the significance of qualitative design services within the overall digital product success. Therefore, Cleveroad has considerable expertise in building easy-to-use and sophisticated interface solutions.
You are welcome to take a look at fresh UX concepts for diverse software domains built by our professionals on Dribbble as well as Behance profiles.
Start top-class UX architecture
Our designing team will pick the most stylish design concept for your software
Frequently Asked Questions
Content became the leading way to engage users. Respectively, it's an essential part of any project, and designers should certainly pay attention to content trends in UX.
The previous decade of technological boom clearly shows that design has to keep up with user needs all the time. That's why UI design and mobile UX design are one of the main priorities nowadays, and their role in the IT world continues to grow.
There are a lot of UX trends like user experience personalization and AR technology. These trends bring a lot of ways for development and improving the design.
Experiences focused on content
Better user experience personalization
Borderless displays
Authentication
Scrollytelling
Mobile and omnichannel experiences
Voice control and non-contact interactions
Virtual and Augmented reality
Humanization of digital experience
Interstitial anxiety
Microinteractions
Accessibility
Fast loading sites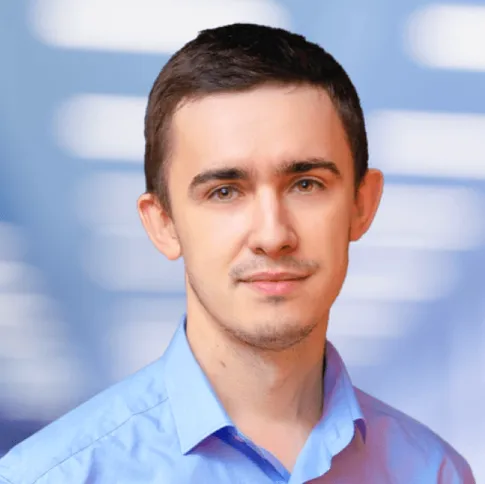 About author
Evgeniy Altynpara is a CTO and member of the Forbes Councils' community of tech professionals. He is an expert in software development and technological entrepreneurship and has 10+years of experience in digital transformation consulting in Healthcare, FinTech, Supply Chain and Logistics
Rate this article!
8309 ratings, average: 4.80 out of 5
Give us your impressions about this article
Give us your impressions about this article