How You will Profit with an MVP as a Start of Your Business Success
When you build your own product you want to make it successful, otherwise, why should you even bother, right? And such blocks as the design, content, and marketing are important, of course, however, not that important as the functionality of the application or a website, which you are intending to create. The set of features should satisfy your business requirements, and the most imperative is to satisfy the needs of people, who will use your product. Here, in this article, we will discuss all the benefits and drawbacks of an MVP and how to gain from it.
Why Should You Start Your Business from MVP?
Define Minimum Viable Product
Probably, an MVP isn't a new term for you, however, it is very important to have a full understanding of what it is, to make a right, well considered decision choosing between fully-functioning and a Minimum Viable Product.
MVP mobile app development services help you test the viability of your idea. MVP meaning is a product, which includes minimum features, or one main feature. The prototype can be given to a user as a single product. Why we release it? Well, there are lots of reasons, and the main is that customers can start using it before the overall product appears. Thus, a user gets acquainted with the idea or concept of the future, more complex product and even can influence on it's development process. How? Easily, a project owner collects users' feedbacks and proceeds them. Customers often write what functionality they would like to have in an app or a website and what features are useless in their opinion. So, the overall project is being built in accordance with the users' wishes and needs. In such a way, the product owner can create an app, which satisfies his and customers' requirements.
Yet, lots of startupers are prejudiced against such development method. They are frightened that they won't be able to show the overall idea with an MVP model. It happens because of an information gap. When you think about launching a Minimum Viable Product, you should remember that there are lots of benefits for all. Before all else, let's find out why an MVP solution is so attractive for investors, and why MVP for Startups can become a springboard to success.
MVP startups, or how to persuade your investors
You may be surprised but investors are more likely to invest in your startup if you offer them a Minimum Viable Product. Here are the brightest examples why:
How Investors and Startups benefit with an MVP
An MVP definition means that it's basically a prototype of a fully-functioning product, we all know that rich people don't tend to risk and here an MVP plays directly into your hands. The investors don't risk at all! It's not necessary to start negotiation with the bare hands, you can show something real, visible, testable.
This approach allows to test your business idea without key investments and test it's viability even before launching. The trick here is to show investors an app, which can run faultlessly and which they can try to use, if they like your idea, they will definitely open their wallets.
One more advantage here is the time. The development of a Minimum Viable Product and a product with tonnes of various features takes different time. So you don't have to wait long months to impress your stakeholders. You can get your MVP app within a month or two!
However there are not only investors, who will benefit with an MVP, lean startups see all the perspectives that an MVP build brings
How users benefit with MVP
You might have thought that users prefer applications with huge diversity of features of all kinds. The idea is quite wrong, I would even say it's opposite. Here are the most common examples, why users like MVP apps:
The advantages of an MVP for users
Let's take a look at the most famous, popular and usable applications ever, like Uber, Twitter, Periscope and Instagram, they all started with an MVP version. All they had was a fantastic unique feature and a few additional ones. And when users started using them, owners of the apps added more and more functionality, so, eventually, we've got the incredible products, with billions of loyal users all over the world.
Some of these applications remained small even after some time, like Vine. The Vine's most important feature is an ability to make short, six seconds movies and to post these videos into almost all social networks. The time showed how brilliant the idea of this app was, however, the creators decided not to add any functionality but, left it as it was - an MVP.
Launching a Minimum Viable Product, you allow your users to test an absolutely new idea, get used to it and love it. Even if your new project is packed with lots and lots of fantastic, but unnecessary features, no one would like it and use it. Your task is to create a product with an intuitive Interface and functionality, which can be used immediately, without long manual study, because nowadays people simply don't do that. Moreover, you give your customers an opportunity to participate in development flow answering the question how to build a minimum viable product. Users can leave comments and feedbacks about their experience with your app, telling what functionality they would like you to add into your product.
MVP benefits for developers
Almost all product owners when they initiate the development of a website or a mobile application believe, that the developing team would insist on a fully-functioning product with oodles of sophisticated features, the development of which would take years. Nevertheless, it is false. Of course, the development of a large project would surely bring much more income to the development company, however, starting a minimum viable product is much easier and more logical to set.
But don't think that such development doesn't require much knowledge and even a junior developer can handle the task. Yet, even the easiest tasks on the first sight can bring lots of issues to the developer, even if it is an MVP. Let us consider the benefits why developers like MVP in software development:
Minimum Viable Product advantages for developers
What really matters here, is that with an app MVP version, the developers have time to think through the architecture of the future product. In a case of a usual development with all these time limits, there is simply no time to predict all difficulties which might appear in the future. Here, the team can foresee these problems at the beginning of the development process, due to a very simple structure of the system.
With an MVP, it's clear that you want to advance your product and within some time to add more and more features. To do that to an existing complex working system would be much more difficult that to an MVP. When you add features to a Minimum Viable Product, you get much fewer bugs and system crashes.
Thusly, there will be no, or only a very few bug, which means that the testing period is really very short.
The development teams find this type of development much more attractive, as they can bring to life nice, bugs free products that work seamlessly.
How does an MVP influence on your business, pluses and minuses of an MVP
We can continue telling you how wonderful it to start with an MVP version for stakeholders, developers and users, however we understand that if you don't see any advantages and benefits for you and your business, there is no point to read this article at all. Yet, with a hand on my heart I can assure you, that you would definitely find this development approach at least interesting after you have learnt all the assets of an MVP.
What assets gives you MVP
Let's take a look at some general advantages that you get when you decide to start your project with an MVP:
Starting fast
It's another great opportunity for you. You may have heard the stories when brilliant ideas were stolen and launched under another name earlier than the original product. Or, when the innovative concept of a new application became out-of-date because it's development took way too much time. It usually takes from one to 5 months to make a minimum viable product.
Every penny counts!
A minimum viable product saves your money in a lot of ways. Firstly, you save on a preparation stare. Secondly, the functionality is minimal, so you spend less. You also save on bug fixing and system crashes.
Change the concept of the product
It may sound like a preposterous idea but it already happened with some fantastic start-ups before. Our beloved Instagram wasn't a photo sharing application in the first place! It's idea was another, based on the GPS feature. Anyway, after it was launched the founders discovered that the app wasn't interesting enough to occupy this niche and decided to change the concept. They changed not only the functionality but the name too. Firstly, it was named as Burbn. After a while and some alterations we got a simple app with only a few features, easy interface and we loved it.
Find the people
Not only the functionality and design can be changed, you can also detect your audience as well. When you published an app you see what types of social groups use it more and are the most active users. Take this info and adjust your app in accordance with it. With the massive app, it would be much harder to change anything as you would need to rebuild almost all product, here you need only to add some special functionality for the target audience.
The assets of an MVP are ponderable, nevertheless, in some cases, it is better to refuse this idea. Let us consider these cases:
A big project
Talking about massive companies, respectable firms and governmental establishments it is difficult to imagine that they would ever order an MVP. In a case of production automatization or an in-house management system, the functionality plays a crucial role and the more features it has the better it is for an organization. So if you deal with such development, it's better to spend more time on a planning stage than to release raw product.
The idea isn't new
The meaning of MVP is an idea, the innovative idea that shakes the world! And it is very important to shape this idea. Two variants are possible here. Frequently a product owner has lots of nice ideas which he wants to combine in one app, he likes all features and refuses to pick a single one as a highlight of the programme. The other POs type simply doesn't have any unique ideas but they want to copy and improve an existing piece of software. In such a circumstance it would be ineffective to build product smaller than the original one, as we always want not only to replicate success but to excel it.
As you can see, there are lot's of wonderful opportunities for users, investors and developers with an MVP. And this list can be even longer. However, the most important is how you will profit if you decide to take a chance with an MVP launch. If there are more pros than cons and Minimal Viable Product is how you see your product, but you still have any questions, contact us and we'll be glad to answer all your queries.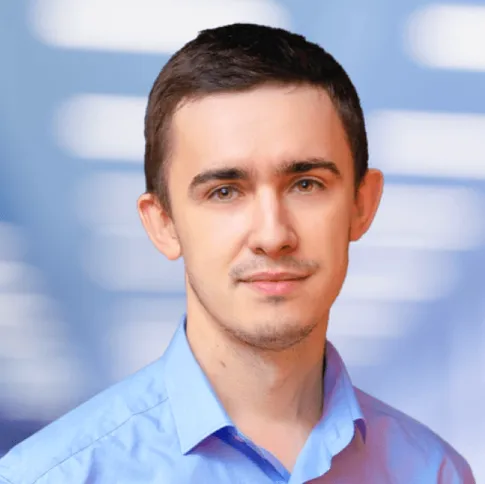 About author
Evgeniy Altynpara is a CTO and member of the Forbes Councils' community of tech professionals. He is an expert in software development and technological entrepreneurship and has 10+years of experience in digital transformation consulting in Healthcare, FinTech, Supply Chain and Logistics
Rate this article!
4356 ratings, average: 4.62 out of 5
Give us your impressions about this article
Give us your impressions about this article