How to Engage Users on Your Website and Turn Them Into Satisfied Customers
When users spend a lot of time interacting with your website, they are engaged. And the longer they stay on the website, the higher are chances that they will bring you revenue. According to Gallup, fully engaged customers represent a 23% share of revenue compared to the average ones. These encouraging statistics show that every business owner should do their best to get more people interested and engaged with their website.
Whether you are a marketer or a website owner, we will tell you the most how to engage customers on website and add profit from new customers. And don't forget to check best website customer engagement tools that will help you with engaging users.
Why does web engagement matter?
First and foremost question - what is user engagement? In plain English, user engagement (also customer engagement) is a degree that shows how much time a user spends interacting with your website. Engagement is commonly derived from different interactions, such as downloads, comments, click-throughs, shares and so forth.
In the highly competitive tech world, it is quite hard not only to capture a user's interest but to simply make users know about your website. The main problem of high competitiveness is that users can simply switch to another site if they don't like something on your web page. That's why engaging website visitors is a huge concern for many business owners. According to a survey by McKinsey&Company, C-level executives find building website engagement strategies a first priority task.
As you can see, user engagement matters
But why is it so important? We found out the following reasons:
Engaged customers feel like a part of your brand community. These people tend to be more loyal and familiar with your brand. As a result, when the time for choosing services or products comes, they opt for the company they're more familiar with.
Engagement is directly proportional to profitability. R 'Ray' Wang claims that companies who increased the engagement metrics have an increased revenue as well. Their order sizes increased by 80%, cross-sell by 22% and up-sell revenue by 38%.
It increases awareness. Google takes your users' behavior into consideration when ranking a website.

The longer users stay on your website, the higher may be it's rank on Google. What's more, when users liked your article, they can share it on social media. Word-of-mouth marketing is still effective.
How to increase user engagement on website
Now when we know that customer engagement really matters, let's move directly to the best tricks that will help you increase this indicator.
Reduce page load time
People hate slow websites. Report from Kissmetrics states that 40% of users will leave a website that loads 3 seconds and longer.
To increase this indicator, first measure the speed of your website. There are a plethora of different services for this purpose. After you checked this indicator, look what makes the web page load slow. Compress pictures, get rid of useless plugins or try to change host.
Think through design
ResearchGate found that the good UI/UX design makes up to 94% of the overall first impression. When users open a website and see too bored or overload design, the first thing they might do is to quit this website.
Responsive design
To improve customer engagement, your website must be responsive. 1.2 billion people today use mobile devices to access the web, so don't forget about mobile users. According to statistics, 52% of customers will leave your website because of a bad mobile experience. Ensure that your content looks good on a desktop and is readable on mobile devices.
Example of responsive website
Clean layout
Keep your design systematic and clean. Simple layout makes visitors focus on the most essential part of your site - it's content. What's more, uncluttered design tends to load faster and be easier for mobile devices.
Readable fonts
When your content is visually appealing, users tend to read more articles, go to other pages and interact with your website in general. Choose complementary fonts and apply a visual hierarchy to them. In most cases, designers use no more than three fonts for one project.
White space is not bad
This term is also known as negative space and means any unmarked space on website's page that is free from images and text. Avoid overloading pages with information.
Experiment
With the help of A/B testing, you can change the position of some website elements and see how it impacts on engagement and conversion.
This is how A/B testing looks like
Content marketing rocks!
So, your website is fast and well-designed. The first steps towards getting the users' interest are made. But they will worth nothing without engaging content. Here are some tips on how to engage website visitors with the help of content.
Optimize texts for search engines
With the help of this step, you make more people know about your website. Use only relevant keys and practice only white-hat SEO. When users search for one information but get another, they quickly quit.
Your customers come first
Define your buyer personas and write primarily for them. Your content must primarily solve their problems and be useful for them.
Make content attractive and easy-to-read
Take customers' interest by catchy headlines and engaging content with colorful pictures. Complex sentences and fancy words are good for academic literature, but they are unnecessary when you create useful and easy-to-read content with a brand's voice. And remember the golden rule: it's quality over quantity.
Make navigation easy
Imagine a user likes your article and want to read another one or learn more about your company. But with an awful navigation, they cannot even find what they need! As a result, this person will simply quit your website and search for another one. In order to avoid this, consider these things.
Related content

. This step will increase the engagement time on a site and the number of pages a user visit per session. If we talk about the blog, show related articles. In case you have an e-commerce website, similar items will help users find the best product.
Internal linking. It helps with website navigation and defines the architecture of a website. Add navigation menu with the most necessary pages like Homepage, Services, About and Contacts. But don't go overboard with internal links on a single page.
Interact with visitors
Engagement is nothing without interactions. The following steps will help your website build strong relationships with users and increase website engagement.
Add live chat
If you add a live chat, provide users with ongoing support. Users expect fast answers at any hour. Otherwise, this tool is inefficient. Customize your chat and make it visible but not annoying. And don't forget to add a secondary output from chat. Create an FAQ or blog post for most common questions.
This is how live chat looks like on Cleveroad website
Be social
Allow customers to share your content on Twitter or Facebook by adding social media buttons. It will not only help you determine the most engaged and loyal audience but also make more people know about your site. If a website involves registration or commenting, let users sign in with the help of social media accounts.
Encourage interactions
Let visitors know you appreciate their engagement. Add commentaries to let users share their thoughts and don't forget to respond to them. Or give them an opportunity to rate your article or item in the e-store. Thank the most active users for engagement. Sometimes you can make giveaways or special offers and coupons.
Encourage interactions by adding rating
How to measure website engagement
Analyzing the website engagement metrics of your website is of a great importance since it helps to see how your website engages with an audience and define the common customer behavior. There is no universal set of metrics for this purpose. For different websites, it can vary:
Engaged time and pages per visit for blogs or news portals.
Conversion rate and Core actions for sites that geared towards selling goods and services.
Clicks on 'Add to cart' and the number of item views for the e-commerce website.
Below we listed basic metrics. To track them, we recommend using the most well-known analytic tools like Adobe Analytics and Google Analytics.
Engaged time
You may know such a metrics like a time on page. Engaged time, in turn, is another metric that tracks time that user interacts with the website. It captures the time when a customer has an active browser tab and does something, i.e. click on links or just move the mouse. If the user spent one minute to read information on your page, then changed the tab and haven't opened it for the rest of the day, the metrics tool will capture only one minute.
Bounce rate
This metrics show how much people from a general number of visitors left a page within a selected time or viewed only one page (you can set a condition by your own).
High bounce rate is a bad sign for your website. It means that a visitor couldn't find the needed information or your webpage was too difficult to use. But this indicator mostly depends on the website type. The research by Kissmetrics showed that simple landing pages have the highest bounce rate - from 70 to 90 percent. After it come content websites with 40-60% rate. Such a high percentage can be explained by the fact that some websites use powerful but irrelevant keywords in order to increase search visibility.
Bounce rate largely depends on a website type
The common reasons for high bounce rate is a ton of disturbing ads or pop-ups, bad design, auto-playing music or videos and a low page speed.
Visitors
This number can be divided into 2 main categories: returning and new visitors. The first category includes people who have once visited the website and then returned to it within a specific timeframe. While the 'new visitors' indicator displays how effective is your SEO strategy, returning visitors is a web metric that primarily shows the level of website visitor engagement. It means people liked your content and are ready to learn more about your company.
Pages per visitor and recency
First indicator shows the number of pages a user visited during one session and is available on most analytic tools. Visitor recency indicates how many time passed since a user's last session. The shorter is the time between sessions, the better. In Google Analytics if new users visited your website once, their recency value is recorded as 0. Adobe Analytics service excludes new users from it's report.
Core Actions
This indicator mostly depends on the type of your website. When you created an MMORPG, the list of core actions includes joining the game and reaching the new level. To measure these metrics, first, define what actions on your website are essential. After that add and set up a goal on the analytic tool you've opted for.
Website engagement tools
The general rule of every business says: try to automate as many processes as possible. It also can be applied when talking about user engagement.
Hubspot
This is a well-known marketing suite with a large number of features. Among them, there are tools like landing page builder, search engine optimizer, and separate repository for generated leads. Ad tracking tools can help you monitor ROI of AdWords, LinkedIn or Instagram marketing campaigns.
With 15Five tool you can conduct surveys and collect info that will help you plan next marketing campaign. Monitor tools let you see what Twitter users write about your website.
What UX elements can create trust to your website
FanPlayr
FanPlayr has analytics, segmentation, messaging and optimization tools. You can track a large number of metrics, analyze the conversion funnel, show and send discounts and special offers. What's more, this service has a simple-to-use tool to create beautiful banners and e-mail letters.
WebEngage
This is one of well known web engagement tools that provides different features to communicate with users. For instance, you can quickly build targeted surveys with drag and drop builder. It also can send your website's users email, push notifications and SMS. The tool gathers information about a user's location, time spent on a website, cookies and chose the right moment to send a chosen type of notification. You set requirements for notification timing in a so-called 'user journey map'.
WebEngage is a well known web engagement tool
Olark
This tool helps you create customized live chats and get notifications when users clicked on it. You can choose chatbox color, position, shape, and content. The chat button can be personalized in accordance with the user's location and time spent on your site. You can check and analyze how chat is performing on the website. Olark's analytics tools include post-chat visitors ratings, chat transcript archive, conversion tracking via Google Analytics and regular email data summaries.
The tool is fully integrated with Salesforce, HubSpot, Groove, Slack, MailChimp, Zapier, Magento, Shopify, Wordpress and more.
As for developing a website and creating a well-looked fascinating design, you can always rely on us. Just drop us a line and we will help you! Also, you can subscribe to our newsletter in order to always stay tuned!
Frequently Asked Questions
User or website engagement (or customer engagement) is a degree that shows how much time a user spends interacting with your website. It depends on the number of downloads, comments, click-throughs, shares, and so forth.
There are website engagement metrics such as engaged time, bounce rate, visitors, pages per visitor and recency, core actions, etc
There's no universal set of metrics for measuring engagement. They vary for different types of websites:
Engaged time and pages per visit for blogs or news portals.
Conversion rate and Core actions for sites that are geared towards selling goods and services.
Clicks on 'Add to cart' and the number of item views for the e-commerce website.
Because engaged customers are more loyal and familiar with the brand, so they tend to buy more. Companies that increased the order sizes increased by 80%, cross-sell by 22%, and up-sell revenue by 38%.
Here are some of the best tricks:
Reduce page load time
Think through design
Content marketing rocks!
Make navigation easy
Interact with visitors
Some of the best tools for tracking engagement metrics are Adobe Analytics and Google Analytics. Less popular:
Hubspot
FanPlayr
WebEngage
Olark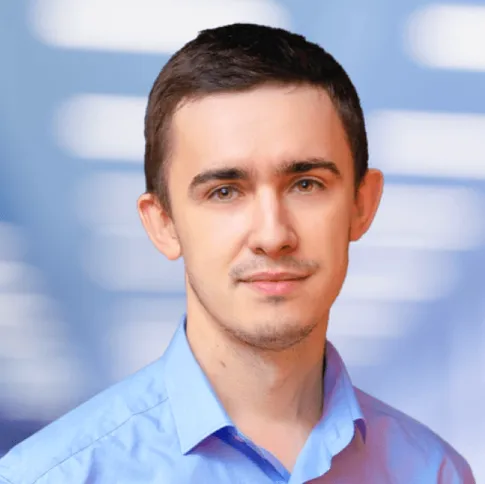 About author
Evgeniy Altynpara is a CTO and member of the Forbes Councils' community of tech professionals. He is an expert in software development and technological entrepreneurship and has 10+years of experience in digital transformation consulting in Healthcare, FinTech, Supply Chain and Logistics
Rate this article!
2327 ratings, average: 4.80 out of 5
Give us your impressions about this article
Give us your impressions about this article