Bespoke Software Development to Gain a Competitive Advantage: A Full Guide
If your software is not differentiated from others, will it create a buzz among the audience? Let me put it differently: if you deliver a software solution similar to competitors', will it generate interest among users? Most likely, no. Moreover, bespoke software development allows you to address specific business needs, ensuring that your software will stand out from the competition and meet the requirements of your target audience.
Read this blog post to unveil how bespoke software development allows you to gain a competitive advantage, improve your business and attract users.
What Is Bespoke Software Development?
Bespoke software development (also called custom development) is the creation of tailor-made software, considering all individual business needs and your wishes. Such solution takes into account all the peculiarities of your work and is built to fit them perfectly, so there is no extra customization or cost. Also, due to the individual approach to creating your software, it's easy to integrate it with other programs you use in your work and update and complement it in the future, if necessary. However,
Bespoke vs. off-the-shelf software comparison
When deciding to implement specific software, it is extremely important to know all the features of both bespoke business software development and off-shelf software and their main differences.
As a rule, ready-made solutions are considered cheaper because they are already created, and you only need to buy a license. However, many vendors require a separate fee per user, which can significantly increase the cost of using such software. In the case of bespoke software development, your initial investment may be higher, but it will fully pay off in the process. Moreover, custom software has a much higher and faster ROI (Return on Investment).
Flexibility and adaptability
Bespoke software offers a high degree of flexibility and can be adapted according to all your business needs without further customization. In turn, off-the-shelf solutions are limited in their adaptability and often offer only a few specific features, which may not be enough to meet your company's needs.
The main advantage of off-the-shelf solutions is the speed of their introduction into your business processes - you only need to buy access to the software and train your staff to use it. Custom development takes longer, but you get a product you can use for many years, improving it if necessary.
With bespoke software, you have complete ownership and control over the codebase, allowing you to modify, enhance, and maintain the software as needed. You're not dependent on third-party vendors for updates or support. By contrast, with an off-the-shelf solution, you are utterly reliant on the vendor.
Bespoke software development allows you to offer your customers something new that was not previously available on the market and use all opportunities for your company's growth. Ready-made solutions are usually similar to each other.
Bespoke software development allows you to create a unique solution in accordance to your company's unique requirements. It can be customized to precisely fit your workflows, processes, and business goals. While off-the-shelf software may offer some customization, it's usually limited to configuration options rather than extensive modifications. Your organization may need to adapt to the software's predefined structure and workflows.
Bespoke vs. off-the-shelf software: main differences
Why Should You Develop a Bespoke Software?
Bespoke software development solves many challenges businesses face and brings many benefits. Let's take a closer look at them:
Increased efficiency
Relying on manual tasks makes it difficult for companies to achieve high productivity and increases the risk of human error. At the same time, custom software allows you to automate most routine tasks, increasing the company's overall efficiency and profits.
Seamless integration
Many companies face challenges when they need to integrate different systems or applications. Bespoke software development allows for considering all the peculiarities to integrate seamlessly with existing systems, enabling seamless data sharing, improved collaboration, and a more efficient flow of information across the organization.
Data management and analysis
Dealing with large amounts of data using manual processing methods or outdated software takes a lot of work. Bespoke software can be designed to collect, store, and process data according to specific enterprise requirements. This improves data management and analysis, resulting in better decision-making.
Competitive differentiation
Off-the-shelf software cannot provide a competitive advantage because it is also widely available to competitors. Bespoke software development allows companies to differentiate themselves by incorporating unique features, capabilities, and user experiences that meet the target audience's specific needs, providing a competitive advantage in the marketplace.
Upgrading legacy systems
Many companies use legacy systems that no longer meet their evolving needs. Bespoke business software development provides an opportunity to modernize and replace these legacy systems with a customized solution that leverages modern technology, improves efficiency, and overall performance.
Industry requirements
Certain industries or sectors have specific regulatory or compliance requirements, like HIPAA or GDPR in healthcare, that off-the-shelf software may not meet. Bespoke development on application software allows companies to create solutions that meet industry standards and regulations, ensuring compliance and mitigating potential risks.
Bespoke Software Development Stages
After you decide that you need bespoke software, you will need to find and hire a reliable software vendor for further cooperation. Specialists from Open Research emphasize that bespoke software development process is often hardware specific, highly sequential, and costly in staff/monitory resources and development time, so cooperating with a professional IT partner is essential. After that, their IT team will help you go through all the steps to create custom software. Let's take Cleveroad's software development lifecycle as an example:
1. First contact
Your interaction with a software provider starts with a request for collaboration. You can leave a request on our website or send a Request for Proposal (RFP) - a document that contains basic information about your requirements for the future digital product. The manager with expertise in your business domain contacts you to answer all your questions and set up a meeting with the team to proceed to the next steps. You can sign a Non-Disclosure Agreement (NDA) at this stage if necessary.
2. Solution Design stage
After an initial discussion about your requirements and expectations for the software, the Solution Design team will schedule a meeting with you to discuss all the important details of your product, as well as define the main business goals, the scope of work, and basic quality attributes. After discussing the basic software requirements, the team will be able to provide you with a first rough estimate, team composition, and timeline.
3. Discovery Phase
The discovery phase aims to translate product requirements into a clear plan. In this step, the team details the early collected requirements - platforms you want to cover, features to include, third-party services to integrate (like Stripe or Google Maps), and:
Analyzes business processes and creates the necessary artifacts
Produces a detailed list of features
Create a design concept and UX map
Compy rough estimation with timeline and team composition
Finally, at the end of the Discovery phase, solution architect, business analysts, developers, and designers prepare a detailed estimate of the product development costs by platform. Ultimately, you can sign a development contract if you agree with the numbers and conditions.
4. Development and quality assurance
After completing the preparations, the team starts bespoke business software development. We at Cleveroad use Agile development methodology, namely the Scrum framework. The team creates each piece of software in two-week sprints. Each sprint begins with planning when the Project Manager works on the sprint backlog - a list of new features, changes to existing features, bug fixes, and other activities. Next, developers implement the necessary features.
QA engineers are involved in the software development process from start to finish. They test both the backend and frontend functionalities, creating reports for developers to address any issues before release. Once the team finishes all sprints, QA starts the regression testing. They run tests on all platforms and all features and, if requested, perform stress testing.
5. Release
Once your software is developed and tested, the team is ready to release the software. First, the QA team conducts smoke tests to determine whether the product is stable. If they find any major problems, the developers have to make fixes. The team will pass project materials to you once they release the app on AppStore or Google Play, move the web project to the live server. The team will also assist you in integrating newly created software with your existing business systems (if required).
6. Support and maintenance
After your bespoke software development is done, you should not end the cooperation after the product's release. You can continue to work on the software, improving it. The software vendor will provide you with support and maintenance services, which include bug fixing, upgrades, and adding new features.
Average Cost to Build Bespoke Software
The cost of bespoke business software development depends on various factors, such as the number and complexity of features, development time, type of software, industry, etc. Let's look at how the cost of software can vary depending on some of the key factors.
In the case of a mobile app, the cost of bespoke business software development can range from $80,000 to $600,000 or more. These numbers vary according to the project's complexity:
An app with a basic set of simple features will cost you $80,000 to $240,000
A more advanced app with more features from $240,000 to $400,000
A sophisticated, feature-rich mobile app that uses advanced technology starts at $400,000
The cost of a web application is and depends mostly on various factors including the number and complexity of features you want to implement, chosen tech stack, design complexity.
A simple web app will cost from $15,000 to $50,000
A medium complicated web app from $50,000 to $150,000
An advanced web app from $150,000 and higher
If you want to develop a website, the main factor influencing its cost will be not only the complexity but its type. For example, a custom business website can cost $30,000 to $70,000, an e-commerce website - $80,000 to $120,000, and a simple landing page - $7,000 to $15,000.
The cost of bespoke software development can also vary from the business domain you want to build software in. Let's take a look at the basic costs of creating software solutions by industry:
Logistics - $50000 - $250000+
Healthcare - $75000 - $250000+
Fintech - $90000 - $300000+
Social Media - $50000 - $250000+
On-demand services - $50000 - $250000+
E-commerce - $50000 - $250000+
If you want to get a detailed estimate on your business idea, feel free to contact our experts.
Also, an important factor in bespoke business software development cost is the time required to create your app from planning to release. Let's find out how much time is needed for each stage:
Solution Design stage: 2-4 weeks
Discovery Phase: 2-4 weeks
UI/UX design: about 2 weeks
Development: 3-8 months
Deployment: 2-4 weeks
Tests and maintenance: 3-6 weeks
Production: from 3 weeks
Please note, that this is only an approximate timeframe. To calculate the exact timeframe for bespoke software development, we need to know the detailed scope of the project.
How cost estimation is done for your project:
We at Cleveroad provide two types of estimates: rough and detailed.
The first rough estimate is done during the solution design workshop and is the least accurate. It is based on a so-called "helicopter review" of the project. The team compiles it based on objectives, main work area, complexity level, containers, constraints, and key non-functional requirements.
The next raw estimate is prepared during the Discovery phase and is based on a more detailed list of features, key development nuances, non-functional requirements, and architectural solutions. The new estimate corrects the previous estimate, ensuring greater accuracy.
After the Discovery phase, the team produces a detailed estimate. It is created with the participation of the developers, which allows us to determine the time required for the development accurately. An exact estimate usually includes the following:
A comprehensive accounting of the future software solution, such as schematics, specifications, and other documentation
Non-development activities, integrations, and proposals
All information about the quantities, costs, and rates needed to complete the project: for example, the rates used to calculate costs
Bespoke Software Development at Cleveroad
Cleveroad is a professional IT provider with more than 11 years of experience in IT. Our team specializes in bespoke software development, legacy systems modernization, IT consulting, and other IT-related services. You can get expert assistance in creating software for various business domains:
Logistics: LMS, TMS, SCM, ERP, etc.
Healthcare: including custom EHR, EMR, ERX, etc.
FinTech: online payments, financial analytics, banking, etc.
Education: LMS, AR/VR experience, and other digital educational platforms
Retail: CRM, POS, RMS, etc.
Media: audio and video streaming (OTT, VOD), entertainment, social networks, etc.
Travel: booking platforms, HMS, TMS, etc.
By choosing us, you will get many advantages, including:
Proven experience in custom software development across numerous industries
Transparent project estimates at the initial stages of cooperation
Signing a Non-Disclosure Agreement(NDA) per your request
Flexible cooperation models for you to choose from, including Time & Materials, Dedicated Team, Staff Augmentation, and Fixed Workscope
Comprehensive consultation with our Senior Business Analysts and Solution Architects
Our portfolio contains many bespoke projects that we have successfully completed for our clients. Browse it to find case studies suited to your industry, required expertise, or services.
John Salmon, Founder at Unified Potential, Inc.dba MoveUP. Feedback about cooperation with Cleveroad
Frequently Asked Questions
Bespoke development on application software (also called custom development) is the creation of tailor-made software, considering all individual business needs and your wishes. Developers take into account all the peculiarities of your work and are built to fit them perfectly.
Bespoke software development consists of several stages. Your key action will be to find a professional software provider with impressive development experience and expertise in your business domain. A team of experts will guide you through all the necessary steps of software development, from planning to release.
Bespoke software has many benefits, including increased efficiency, seamless integration, better data management and analysis, competitive differentiation, and upgrading legacy systems. However, it has some disadvantages, like high costs and longer development and implementation.
Bespoke software development cost depend on many factors, including solution's type and complexity, industry, etc. So it may cost you anywhere between $30,000-$300,000 or more.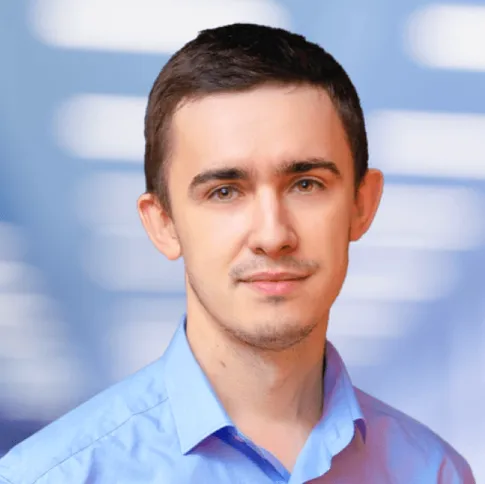 About author
Evgeniy Altynpara is a CTO and member of the Forbes Councils' community of tech professionals. He is an expert in software development and technological entrepreneurship and has 10+years of experience in digital transformation consulting in Healthcare, FinTech, Supply Chain and Logistics
Rate this article!
237 ratings, average: 4.95 out of 5
Give us your impressions about this article
Give us your impressions about this article