What Is on Demand Doctor App Development and Why Turn to It?
If the only thing you get is the certainty that you provide healthcare services that your patients are delighted with. If the only thing you get is reduced healthcare costs by eliminating the need for physical patients' presence. If the only thing you get is an opportunity to master a new value stream by offering medical services on demand. If you get any one of these things, it'll be worth the investment in doctor on-demand app development. The truth is you won't receive only these things. You'll get more.
Read our guide to explore all the benefits of on demand doctor app development for your healthcare business. You'll also learn how to build such a solution and how much it costs. Moreover, you can see such software in action in a demo version of the app created by our team.
Why Is It Worth Investing in Doctor on Demand Mobile App Development?
The doctor on-demand app is a digital platform that allows healthcare establishments to provide patients with immediate medical advice and services through an online connection with licensed physicians and medical specialists. The development of such software brings multiple advantages to caregivers, providing convenience, flexibility, and a high standard of care.
Let's take a closer look at what benefits you can get from on-demand doctor app development:
Increasing patient base
You can reach out to more patients using the on-demand doctor app. Some people prefer online services or can't get to the hospital. On-demand doctor app development will allow you to retain patients with busy schedules, who live far away, or have limited mobility in your customer base.
Optimization of the doctor's workload
Using this kind of app, you will be able to track and manage the daily workload of your staff much more efficiently. This way, you can avoid overload or downtime, increasing overall efficiency.
Reduced administrative costs
Using an on-demand doctor app allows you to reduce paperwork. In turn, this will enable you to optimize costs and time on administrative tasks. Moreover, automation of appointment management allows physicians to concentrate on quality caregiving.
Improved patient experience
Telehealth platforms allow patients to conveniently book appointments, see available physician schedules, and receive reminders for upcoming consultations. Creating an on-demand app will improve your patient experience and satisfaction, which will help you get more repeat patients.
Analytics and data management
Doctor-on-demand platforms can give healthcare business owners analytics about which services are popular, which doctors are more in demand, and other metrics. Constant analysis of key performance indicators helps to make more informed decisions.
Scalability
Doctor on-demand app development will allow you to expand the range of services, such as the number of medical providers , without being tied to a specific location. Moreover, you can offer additional services such as virtual training, psychological support, etc., increasing your revenue.
Reduced infection risks
Telehealth platforms allow you to continue providing healthcare services under restricted and quarantined conditions. Providing medical consultations online, you can minimize the risks of spreading infections. Thus, doctor on demand app development allows to reduce the potential of contagion among patients and physicians since all services are provided remotely.
These are not all the benefits of on-demand doctor app development. Depending on the needs of your healthcare business, you can create a unique platform that allows you to reduce overall administrative costs, provide better virtual care and outperform your competitors.
Apart from the numerous benefits of on-demand doctor app development, it also allows you to master the new value stream. Monetization strategies for doctor on-demand apps can vary depending on healthcare business goals, market conditions, and customer needs.
Here are some revenue models how you can make money by monetizing such software:
Consultation fees. This model implies fees charged to patients for medical consultations and services. Users can pay per consultation or sign up for packages with certain benefits.
Subscription model. You can offer patients the option to purchase a weekly, monthly, or yearly subscription. The package will include access to a certain number of consultations and additional benefits, such as health insurance, discounts on consultations, etc.
Commissions. It means charging a small fee on each transaction between patients and doctors. This method is attractive for medical startups and healthcare businesses as revenue will grow with an increasing number of online consultations.
Partnerships. It implies partnering with insurance companies or corporate customers who pay for access to the app for their clients or employees.
Value-added services and products. In addition to consulting, providing value-added services such as ordering medications, health products, virtual workouts, or psychological support can be a source of extra revenue.
Advertising and partnerships with manufacturers. Advertising medical products or services on the medical platform and collaborations with pharmaceutical companies can generate extra income.
Choosing certain monetization strategies depends on the specific needs of your healthcare business. You can also combine multiple monetization methods to provide a stable and diverse source of income.
Technical Side of on-Demand Doctor App Development
Doctor on-demand app development includes creating two solutions: one for the healthcare providers and one for the patient. Each app should contain several essential features necessary for its proper functioning. Let's take a look at the core features for both parts of the doctor on-demand app:
On-demand doctor app features for patients
The patient-side app aims to provide the most convenient remote healthcare services possible and should be equipped with the following basic features.
User registration and profile. Patients can create an account in the app by filling in the required information, such as name, email, and password, to access the app's functionality. You can also add extra registration options, for example, via social networks. Also, it is worth implementing a Know Your Customer (KYC) module to ensure reliable patient verification. After signing up, patients should complete their profile and provide relevant information.
User registration with KYC module example developed by Cleveroad
Appointment scheduling. This feature allows patients to book appointments at their convenience. The booking mechanism includes such steps: the patient selects a suitable doctor, finds a convenient date and time in the physician's schedule, and books an appointment.
Appointment scheduling feature example designed by Cleveroad
Audio and video consultations. Patients can schedule online consultations with medical professionals by choosing a convenient time in the doctor's timetable. Audio and video calls allow patients to receive real-time, remote medical care.
Video calls feature example built by Cleveroad
In-app messages. Through the chat screen, doctors and patients can communicate, discuss details before consultations, and interact comfortably after the meeting. It's a reliable channel for getting additional information and having seamless conversations.
In-app messages feature example created by Cleveroad
Search medical specialists. Patients can select doctors based on specialty, location, and rating. This helps customers find the right medical provider for their needs. Users can also read other patients' reviews and ratings, which helps them make informed decisions about choosing a doctor.
Medical specialists' search feature example made by Cleveroad
Payment gateway. Payment gateway integration allows patients to pay for medical consultations and services through the application. You can choose one of reliable payment service providers as Stripe, Paypal, Braintree, or integrate them all.
Payment gateway integration example developed by Cleveroad
On-demand doctor app features for healthcare providers
The physician app has many similar features to the patient app, such as audio and video calls, messaging, and registration and login. However, there are some specialized features that are needed on the doctor's side:
Dashboard with patient info. Each doctor gets a virtual workspace to have a consolidated view of the patient's medical history. It allows practitioners to manage their schedule, see upcoming and past consultations, and track their activity, and more.
Dashboard example designed by Cleveroad
Doctor profile. Doctors can create detailed and expressive profiles, demonstrating their specialization and experience. These profiles can contain descriptions, qualifications, and even photos so patients can get more information about a provider.
Profile settings example built by Cleveroad
Appointment management. This feature allows caregivers to set up their schedules, define time intervals for patient consultations, and instantly see appointment requests. Physicians should also have the ability to schedule appointments independently, for example, if they need to set a date to monitor the treatment progress.
Appointment management feature example developed by Cleveroad
E-prescriptions control. This feature allows doctors to create and issue electronic prescriptions to patients during consultations, providing dosage details, instructions, and the names of medications.
E-prescription management feature example designed by Cleveroad
The listed features are the basics for the on-demand doctor app. You can also add some advanced features depending on the individual needs of your medical startup or clinic. If you are unsure, start with the key features, adding new ones after completing on-demand doctor app development and collecting initial user feedback.
You'll also need an admin panel to supervise all the stakeholders involved.. This feature plays an important role by providing user and physician management, coordinating scheduling and payments, monitoring activity and security. It also provides the analytics and support necessary for efficient operation and successful platform development.
Telemedicine Application in Action: Platform Demo
Planning to build an on demand doctor appointment app you may want to see it in action. Our team designed a demo version of the telemedicine platform so that you could see how a telehealth app looks and feels. It contains features required for on-demand doctor app development: KYC procedure, appointment booking, doctor search and rates, video conferencing, Dashboard, and more.
Doctor on-Demand App Development Cost
Since you already know all the critical features of doctor on-demand app development, we can consider the cost of creating such a solution. Our estimate is based on essential features and an hourly rate of $50 per hour,which is an average rate for Central and Eastern Europe.
Please note that these numbers are approximate and can vary depending on your business needs and feature list.
First, look at the time required for on-demand doctor app development.

Features
Approx time

Patient

Patient registration module

162 h

Profile management

165 h

Appointment scheduling

235 h

Audio & video calls

232 h

In-app messages

293 h

Search & reviews

256 h

Payment gateway integration

130 h

Doctor

Doctor registration module

36 h

Profile management

140 h

Audio & video calls

120 h

In-app messages

60 h

Appointment management

214 h

E-prescriptions management

160 h

Dashboard with patient data

272 h

Total develoment time

2475 h
Given the amount of work, it will cost you approximately $110,000 - $170,000 to build an on-demand doctor app Remember, that this estimate only considers the application development cost with the basic features. On-demand doctor app development also requires the work of UI/UX designers, QA engineers, business analysts, solution architects, etc. The cost of their work is estimated separately and is not included in this calculation. Feel free to contact our Healthcare business development manager for a personalized estimation of your telehealth product.
Successful Examples of Doctor on-Demand Platforms
There is a wide variety of doctor-on-demand applications that differ in approach, features, etc. We have collected for you some of the best solutions on the market so that you can consider their example when planning on-demand doctor app development.
Teladoc
Teladoc is the leading virtual medical consultation application providing 24/7 access to licensed doctors and healthcare professionals. Users can communicate with doctors via video and phone calls, receiving medical advice, diagnoses, and prescriptions for various diseases. Regardless of the time of day, Teladoc provides the convenience of medical care, making it an indispensable tool for those seeking urgent and professional advice. A key feature of Teladoc is its high level of availability - 24 hours a day, 7 days a week, making it a reliable companion in remote medical care.
Doctor On Demand
Doctor On Demand is a platform that provides a wide range of virtual medical consultations for patients of all ages. Through video consultations, users can get advice from doctors, consultations from psychologists, and help from lactation specialists. The doctors available through this app offer expert information and advice on diagnoses, treatments, and patient support. One of the main features of Doctor On Demand is the ability to receive consultations in a wide range of medical fields, which provides comprehensive medical coverage and a personalized approach.
Amwell
Amwell is a virtual consultation platform that connects users with doctors and healthcare professionals to discuss health issues. Patients can receive advice on general health, dermatology, and mental health issues. This is a convenient solution for those who are looking for remote consultations from licensed doctors and specialists. A key feature of Amwell is its extensive coverage of medical fields, providing a multifaceted approach to medical services.
PlushCare
PlushCare is a progressive virtual medical consultation app that gives patients access to highly qualified doctors and therapists. Users can receive personalized care, including diagnostics, consultations, and prescriptions, covering a variety of diseases and conditions. PlushCare allows users to connect with experienced healthcare professionals from anywhere while maintaining a high standard of medical expertise. One of the main features of PlushCare is the emphasis on quality medical care, allowing patients to receive caring attention and competent advice.
MDLIVE
MDLIVE is a virtual medical consultation platform providing access to doctors and therapists. Users can get advice on general health, mental health, and other areas of medicine. This is a convenient and effective solution for those who are looking for expert medical care at a distance. One of the key characteristics of MDLIVE is its holistic approach to healthcare, which allows patients to discuss various aspects of their health with experienced professionals.
Steps to Build Doctor on-Demand Application
Successful doctor on-demand app requires a careful approach to the process and adherence to all the necessary steps. Let's take a look at the on demand doctor app development flow on the example of our Software Development Life Cycle (SDLC).
1. First contact
Doctor on-demand app development starts with an application you leave on our website. Your personal manager with experience in Healthcare contacts you to clarify initial product's details, answer your questions, and schedule a meeting with the team. We also sign a Non-Disclosure Agreement (NDA) at this stage per your request.
2. Solution Design Stage
The next step is the meeting with our Solution Design team, which consists of the Solution Architect, Business Analysts, and Designer. The specialists will define your primary business goals, scope of work, basic quality attributes, and functional and non-functional requirements for on-demand doctor appointment platform. Based on this information,the team prepares a rough estimate, team composition, and a timeline; next, we form a proposal.
3. Discovery Phase
During this phase, the team will turn the requirements into a clear doctor-on-demand app development plan. Our experts compile a detailed list of features, prepare design concepts and UX map, identify development platforms and third-party integrations. The solution architect may also recommend which features to add first. Based on this information, the team will provide you with a detailed estimate. Also, experts pay special attention to data privacy, security and regulatory compliance to reduce privacy risks and security threats typical for mHealth apps.
Healthcare data protection and privacy in doctor-on-demand applications is crucial, as you can't process Personal Health Information (PHI) without robust security tools. Our team employs the following instruments to ensure telemedicine software security:
Access control (role-based access restriction)
Automatic logouts
Multi-Factor Authentication
Activity monitoring
Industry-standard data encryption
Data transfer following HL7, HTTPS, and WebRTC standards
Compliance with international and local health regulations is an equally important point of on-demand doctor app development. For example, these may include complying with HIPAA for the US, GDPR for the EU, PIPEDA for Canada, SCFHS in Saudi Arabia, and AHPRA for Australia.
At Cleveroad, we have 11+ years of experience developing healthcare software compliant with various industry regulations, including HIPAA, GDPR, FDA, FHIR, DICOM, SSDA, and others. Developing software to meet regulatory requirements allows for fully legal and safe handling of PHI and ePHI and avoiding fines and other issues.
4. Development and testing
Once all the planning steps are completed, the project moves on to developers who start building your doctor-on-demand app. At Cleveroad, we adhere to the Agile methodology, namely the Scrum framework. This approach allows us to provide flexibility and adaptability to changing requirements and reduce potential risks. The application is built in sprints, during which developers create some part of the agreed functionality. On average, one sprint lasts 2 weeks. Each sprint is accompanied by testing, during which QA engineers check the quality and functionality of each module. They also run additional tests after doctor on-demand development is finished to ensure the application functions correctly and there are no bugs.
There are two approaches to on-demand doctor app development based on your needs:
Building Minimum Viable Product (MVP). If you want to create a standalone on demand doctor app, it's better to start with MVP building. According to this approach, the team focuses on integrating key features required for such a platform. This approach will allow you to release your product faster and reduce your initial investment. Once the app proves its viability, you can add more advanced features based on your business needs and user feedback.
Creating Proof of Concept (POC). This approach is recommended if you need to integrate the doctor on-demand app with your other business systems. The development team creates a minimally functional prototype that integrates into your healthcare ecosystem to validate their compatibility. This may include integrating Electronic Medical Record (EMR) systems to access previous patient records. Integration with telemedicine devices is also possible for more quality remote caregiving. Once the implementation process ends successful, the team develops a full-fledged doctor on demand app and integrates it into your business environment.
Tech stack for doctor on-demand app development can include the following (but is not limited to these tools):
Mobile: Swift, Objective-C, Kotlin, Java ,Flutter
Front-end: React Native, Vue.js, Angular
Back-end: Node.js, Python, Express.js
Cloud: Amazon Web Services (AWS), Google Cloud Platform (GCP)
Notifications: Firebase Cloud Messaging (FCM), Apple Push Notification Service (APNs)
Payment gateways: Stripe, Paypal, Braintree
5. Release and maintenance
After the team completes doctor on demand app development, they will be ready to release the application. Then, the team will give you all the documentation, including specifications, design details, credentials to other services, source code, etc. However, your cooperation with the software vendor does not end after the release. You can continue the partnership to improve your doctor-on-demand app (by adding more advanced functionality) based on end-user feedback. Also, support and maintenance services include bug fixes and updates.
How Cleveroad Can Help You With Doctor on-Demand App Development?
Our team recently built the telemedicine appointments management system for our client company, a UK-based provider of healthcare consultations. The client chose Cleveroad as an experienced healthcare IT provider to start a project with. To address client's business needs, we:
Developed a turnkey telemedicine system with an appointment management module
Ensured software compliance with EU and UK healthcare regulations, including GDPR, CQC and MHRA
Created functionality for simple and quick appointment booking, video, and audio consultations
Added a Know-Your-Customer (KYC) module to simplify patient verification
As a result, our client received a flexible telemedicine system with appointment management functionality, which allows them to provide online healthcare services and master the telemedicine niche. Also, the system's flexibility and business process automation allowed the company to decrease manual operations, improve performance, and reduce paperwork by 5-20%.
Now, let us tell you more about our company, expertise, and the IT services we provide.
Cleveroad is a healthcare software development company with 11+ years of experience in IT. We help medical startups and healthcare establishments to automate and digitize caregiving by building custom and robust medical systems.
Our team has hands-on experience developing various medical and telehealth solutions, including Electronic Health Records (EHR), telemedicine systems, remote patient monitoring software, e-prescription and doctor on-demand apps, etc.
To optimize our clients' time and budget, wee offer flexible cooperation models , so you can choose the one that suits your needs:
Staff Augmentation. This model allows you to expand the capabilities of your in-house team by hiring a few additional experts with expertise in Healthcare. Control of the team and the development process is managed by you or your CTO/PM. In this case, you pay for the work of a specialist according to the formula of the hourly rate multiplied by 8 working hours per day.
Dedicated Team. This cooperation model allows you to hire an entire team for full-cycle on-demand app development. These specialists will not be part of your internal team but will report on the job done to you or your CTO/PM. Payment under this model is also carried out according to the scheme of 8 working hours per day multiplied by the hourly rate.
Fixed Workscope. This model is ideal for small projects with well-defined requirements and deadlines. After receiving the estimate and planning the development on Discovery, you pay for the time spent creating your software solution.
Time and Materials. This model offers more flexibility than the previous one, and estimates are created for each successive sprint based on the amount of work planned. You pay for development hours according to the hourly rate.
If you need help starting on-demand doctor app development, our domain experts will provide you with in-depth consultation and tech assistance.
Create doctor on-demand app with us
Our healthcare software development team is ready to build an app to help you improve telemedicine
Frequently Asked Questions
A doctor-on-demand app connects patients with licensed medical professionals remotely through virtual consultations. Users can register on the app, create profiles, and schedule video appointments with doctors, therapists, or specialists. During the meeting, patients discuss their health concerns and receive medical advice and, if necessary, prescriptions. The app securely stores medical records and facilitates secure communication between patients and healthcare providers.
The cost of developing an on-demand doctor app can vary significantly depending on features and its complexity, platform (iOS, Android, or both), design, development team rates, etc. The cost for telemedicine software ranges between $75,000-$250,00+. Feel free to contact our experts to get a detailed project cost estimate.
The development timeline for a doctor-on-demand app depends on the app's complexity and features. A simple version with core functionalities might take around 3 to 6 months. More advanced features like electronic health records (EHR) integration, advanced security measures, and complex user interfaces could extend the timeline.
On-demand doctor apps include patient and caregiver solutions. Their functionality includes several common features, including user registration and profile, audio and video calls, in-app messages, etc. Also, such solutions may include searching and filtering and payment gateways for patients, doctor panels, appointment management, and prescriptions for doctors.
The primary benefit of having a doctor-on-demand app is accessibility and convenience. Users can consult medical professionals from their homes, avoiding travel and waiting rooms. Additionally, doctor-on-demand apps reduce paperwork and the costs of traditional healthcare systems and provide timely medical attention, potentially improving overall healthcare outcomes.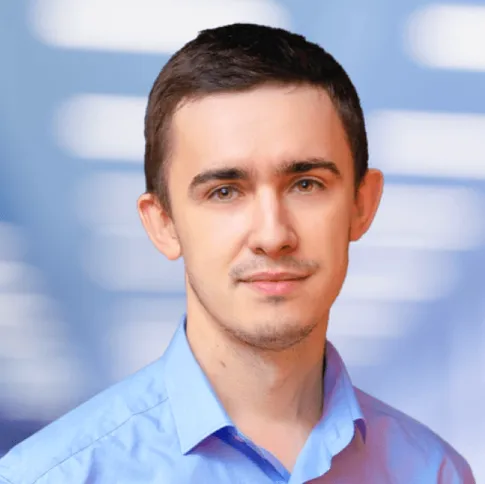 About author
Evgeniy Altynpara is a CTO and member of the Forbes Councils' community of tech professionals. He is an expert in software development and technological entrepreneurship and has 10+years of experience in digital transformation consulting in Healthcare, FinTech, Supply Chain and Logistics
Rate this article!
170 ratings, average: 4.82 out of 5
Give us your impressions about this article
Give us your impressions about this article