mHealth App Development: How mHealth Tech Changes Patients' Experience
In today's world, users prefer mobile services, as they allow access to any necessary information quickly and conveniently. Consequently, mHealth technology is gaining momentum, and both you, as an HC provider and patients, will benefit from mobile apps. mHealth app development will allow you not only to increase patient satisfaction but also to simplify and automate a large number of healthcare processes.
We at Cleveroad are here to share our expertise in mobile healthcare development and help you understand how you can benefit from creating your own mHealth solutions. Also, we will tell you some important details to consider during custom mHealth app development.
Reasons Why mHealth Is Important for Delivering Better Patient Care
The research by Statista shows that the global mHealth market reached $16.908 million in 2022. At the same time, by 2025, it is expected to grow threefold, and mHealth will get 50,515 million dollars. This statistic speaks for itself - more and more healthcare providers provide their patients with mobile apps to simplify the interaction between provider and patient.
The advantages of mobile healthcare tech and its versatility in all medical fields may substantially help both doctors and patients. It will be especially useful for patients who have chronic diseases, and it is necessary to monitor health conditions and have permanent control.
An opportunity to get a consultation online and a quick connection with a doctor remotely help your patients reduce the number of personal appointments. Besides that, people far from healthcare establishments can also get remote medical services.
Due to its potential, the mHealth industry is changing healthcare services drastically and increasing the efficiency of medical care worldwide. The demand for mobile devices may provide a stable growth of high-tech manufacturing worldwide.
Promising trends in mHealth application development
Today, mHealth app developers are actively implementing the latest trends in mobile medicine. Therefore, we have collected the most promising ones so that you can consider them when creating your solution:
1. Digital prescriptions
The emergence of mobile health solutions makes it possible to provide physician services and register electronic prescriptions. In addition, they will allow patients to get the medication they need quickly and conveniently without visiting a doctor's office.
2. Remote patient monitoring
Software systems for remote patient monitoring integrated with IoT allow tracking of essential patient indicators such as heart rate, blood oxygen saturation, or blood sugar levels. The doctor constantly has access to the latest data via the patient profile in the app, which helps prevent crises from occurring in time. Moreover, integration with medical image analysis software solutions can further improve diagnosis and treatment planning.
3. Gamification
mHealth app development opens up the possibility of making treatment and rehabilitation more enjoyable for patients. A new trend in mobile medicine is games aimed at medical training, emotional support, fitness, and others.
4. Telemedicine
Mobile telemedicine solutions are designed to simplify healthcare service delivery significantly. They allow communication between the doctor and the patient more effective and reduce costs for the hospital and the users.
5. Personalized medicine
mHealth application development helps to improve the delivery of services to each patient. Mobile solutions can help create an individualized diet plan, exercise plan, doctor consultation schedule, and more. What's more, personalization allows users to be reminded when their medication is due and when their doctor's appointment is approaching.
Mobile health is actively developing today, introducing the latest digital trends, which allows this sphere to be efficiently digitalized and improved. In addition to trends in service provision, mHealth app development services include creating solutions based on the most popular technologies, such as blockchain or the Internet of Things. Moreover, combining mHealth with software development for medical devices allows to significantly improve diagnostics and treatment planning.
Main Categories of Mobile Health Apps
Before diving into the details of custom mHealth app development, it's crucial to determine what healthcare solutions exist. In general, mHealth software falls into two categories:
mHealth apps for patients. This type of software aims to provide patients with better and more convenient healthcare services. They give the opportunity to not only interact with doctors but also to improve their health daily.
mHealth software for healthcare providers. These solutions are created for medical staff and can improve overall efficiency, reduce errors and costs, and improve service delivery. In addition, they allow you to automate most routine tasks to free up professionals' time for more urgent matters.
Both categories include certain types of applications. So let's take a closer look at them:
Categories of mHealth apps
mHealth for patients
Among the applications for patients, there are many solutions to ensure quality medical services.
Health and wellness apps
They aim to help patients take care of their health and help them take small steps every day to improve their wellness. These apps include:
Mental health app. The solution provides tools and tips to improve mental health and manage stress, anxiety, and depressive moods.
Meditation app. This app contains a large number of recorded meditation sessions to help improve sleep, cope with intrusive thoughts, clear the mind, etc.
Self-monitoring. Such applications allow users to monitor their well-being and critical indicators and give recommendations so that the user can consult a doctor if necessary and avoid complications.
Fitness & dieting. These apps aim to maintain a healthy lifestyle and offer users personalized meal plans, workouts, and valuable tips for keeping themselves in shape.
Women's health. As the name suggests, these apps are created for women and help them track their health and cycle, providing valuable tips. Also, some women's health apps have pregnancy monitoring features.
E-prescription management apps
E-prescription apps allow doctors, pharmacists, and other medical professionals to fill and submit digital prescriptions. Thus, these apps help patients to get a prescription quickly and conveniently on their mobile devices.
Chronic disease management apps
These applications greatly simplify the provision of systematic care by allowing doctors to monitor the status of chronically ill patients online. Users only need to enter data about their well-being and critical indicators and attend online consultations conveniently from any place. In addition, this approach saves money and prevents possible complications.
Telemedicine apps
Telemedicine software development is a great way to receive and provide healthcare services online. They allow doctors to monitor, assess, diagnose, and consult patients even if they are not located in a medical organization.
A great example of telemedicine applications is patient portals. They allow the therapist immediate access to all patient health data while providing secure storage.
mHealth for providers
mHealth app development for healthcare providers allows to significantly increase efficiency through such solutions:
Electronic health record (EHR) apps
EHR shows full information about patients, and physicians can monitor the history of diseases, set reminders, communicate with patients, and so on.
Remote patient monitoring
These applications, often combined with various wearables, allow for tracking and analyzing patients' health conditions.
Health insurance app
This software allows patients to find a doctor according to their insurance, receive important checkup reminders, fill out waiting room forms online, and book appointments.
Hospital Information Systems
This system allows you to automate the workflow for medical institutions, combining a medical decision support system, electronic medical records, patient monitoring data from medical devices, financial and administrative information, etc.
Appointment management app
Such systems allow you to schedule and manage appointments, provide convenient scheduling, and reminders of upcoming meetings.
Medical reference apps
These applications are extensive databases containing the necessary information about the drugs, treatment approaches, medical calculators, etc.
mHealth application development has many benefits for both healthcare providers and patients. Let's get acquainted with them to get a complete picture of all the advantages of mobile medicine.
Benefits of Mobile Apps in Healthcare for Patients and Caregivers
As you already see, there are specific strong sides of mobile medical apps for both parties. And we will single out all the benefits of custom mHealth app development one by one to provide you with full information.
Accessibility
First of all, medical mobile apps make a life of patients and physicians more convenient. People acknowledge that mHealth applications provide them with portability, instant access to necessary information, communication with doctors, etc. In addition, many mobile apps in the healthcare industry have two versions - for a patient and for a doctor. Doctors' apps may contain helpful information like medical literature and guidelines that help them quickly discover essential details.
Improved decision-making process
Medical textbooks available in mobile medical apps for patients and physicians help physicians find answers to necessary questions faster and make the right decision quickly. As a result, patients can get better services and correct treatment. In addition, pharmacists also may have instant access to medical information about drugs and make their decisions wisely.
Higher accuracy
All documents are stored in one place, doctors and patients can check it anytime from any point of the world from their mobile devices. Thus, doctors may diagnose more accurately using digital technologies that process a lot of information, analyze it, and give users a correct result. As research shows, mobile-based analysis has a higher quality than documentation that was prepared with the help of paper records. Also, it reduces medical errors, helps physicians avoid pitfalls, and structure all information.
Enhanced efficiency
Using mHealth applications, patients can access the information about medicines they take, chat with a doctor, look through all prescriptions, etc., without leaving a comfortable sofa. In turn, physicians can improve the efficiency of their workflow, reducing paperwork and switching to a mobile app where integrated machine learning algorithms analyze the information and do a significant part of the work. Everything leads to time-saving, and it helps physicians spend more time on patient care. An exemplary solution that streamlines workflow with electronic document management within the healthcare services is e-prescription app development.
Better communication
Modern mobile devices have high-resolution cameras, which contributes to telehealth tech promotion. It is online communication in real-time when doctors can see a patient, check their health state, find out symptoms if the patient feels sick, and so on. In addition, physicians don't need to visit a patient in person, everything can be done online without time waste. This benefit is obvious.
Having listed the main benefits of mHealth, we can say that investment in mHealth app development is worth its efforts if you want to feel the pulse of up-to-date technologies and improve the life of your patients and medical staff.
Telehealth Software Solutions in Action: App Demo
The Cleveroad team designed a demo version of the Telemedicine platform, so you can see how the mHealth app can look and feel on the example of patient-side and provider-side solutions.
Use of Mobile Technology in The Healthcare Sector
There are many ways in which mHealth app development can be used. It depends on the app's purpose. Let's review a few use cases that will completely change patients' experience and improve your workflow.
Mobile portals for patients
Patient portal development will allow patients to check their health reports. Portals make it possible for patients to connect with their family physician, schedule an appointment, set up reminders about specific medicines taking, and so on.
Patient portals also help patients become more responsible for their health and focus on the treatment process more attentively, letting them engage more in this process. Besides that, it allows doctors to increase patient care quality.
Patient charts building
This use case is required for physicians who still follow old-school habits and work paper patient charts and spend too much time on them. They need to switch to a mobile EHR app that makes it possible to build and organize patient charts and then get access to them from anywhere.
Thus, physicians spend more time on personal communication with a patient rather than on updating and filling out charts. Besides that, EHR apps offer an intuitive and clear interface that allows physicians to fill it out easily and quickly. In addition, EHR app gives an opportunity to find a patient quickly through a search system, use a chart template to build new patient charting, etc.
If your organization or hospital creates its custom EHR app for patients, it will ensure your physicians retain patients since all tedious administrative processes will be performed faster than usual.
Images sharing
Apart from written records with disease history, physicians also need to see visually if a patient is injured or they have some problems on the skin. Mobile devices with HD cameras make it possible to capture an image, and then patients can send this image to the doctor and upload it to their portal. It is a very convenient way to remotely share all photos with attending physicians and let them make diagnoses even if they are far from the hospital.
As a healthcare provider, you may give your patients an opportunity not to wait to visit a doctor but send an image any time to feel calm and not worry about their health. Also, it helps save time and gives physicians precise details of a problem patient cares about. The acceleration of such processes makes mHealth application development for patients and doctors critical and necessary.
Making e-prescriptions
E-prescription is another way to make patients feel comfortable; physicians can also reduce their stress. When patients need electronic prescriptions, they need it to be done fast. That is why mHealth apps should be used to achieve it. Physicians use a mobile app like an EHR system to indicate what medicines a patient needs to take and prescribe everything from anywhere in the world.
After e-prescription is done, physicians can send it to drug stores, or this process can be adjusted to send all prescriptions automatically, if a patient goes to the same drug store permanently. Patient care quality is growing exponentially.
Additionally, physicians can track how properly patients take drugs and remind them to take them if they forget or ignore them. However, most mHealth apps have integrated reminder features.
Educational materials sharing
Even if patients strictly follow all prescriptions and advice from doctors, it doesn't mean they can remember everything physicians say on a visit or via video chat. Physicians should add educational materials to patient portals to let them access and read them. Besides written documents, physicians can also upload video material to allow patients to better immerse themselves in the treatment process.
First, all documents are stored in one place and patients won't lose it, as it may occur with paper documents. Second, patients become more engaged and tend to live a healthy life. If patients are aware of all threats to their health with educational materials, they will try to do everything to lead a healthy life.
Pills identification
Patients sometimes encounter a problem when they find pills without instruction and blister. What is this pill? To discover it, mHealth apps with integrated machine learning algorithms may help. Artificial intelligence will be able to recognize a drug by an image uploaded by a patient. It is not cheap for you to create a custom AI-based mHealth app, but it will be worth its efforts. Thus, patients will know what pill they found and how it is taken.
However, it is necessary to take into account that even if patients find full info about pills, it will be impossible to find out their expiry date. So it may be dangerous to take expired drugs.
The list of use cases may be extended, and there are many ways to use mHealth apps. But you should also know some pitfalls before you start mHealth app development.
M-Health App Development Flow: From Idea to Release
Now that you have learned about mobile medicine's types and benefits, let's dive deeper into the custom mHealth app development process.
Problem identification
First, you need to define the fundamental idea of your app. Consider what problem it should solve: providing telemedicine services, automating internal processes, or maybe it will be an app for health and wellness. Determing g what goals you want to achieve with your medical solution is also important.
Finding an experienced IT vendor
Once you have decided on the idea, move on to choosing a reliable technical partner. The most cost-effective option today is outsourced mHealth application development. This will allow you to reduce the time and cost of finding and maintaining an in-house team and significantly speed up the time-to-market.
When looking for a mHealth app development company, you should focus on their expertise in mobile development and experience in the healthcare domain. Also, pay attention to customer reviews on platforms like Clutch and GoodFirms and vendors' portfolios. Finally, when selecting a region for cooperation, consider the number of IT companies and experienced specialists and the average hourly rate in the region. One of the top areas for outsourcing today is Central and Northern Europe, notably Estonia. This region provides a wide choice of experienced tech specialists, as well as relatively low prices, thanks to low taxes and high state support of the IT sector.
Solution Design stage
After you get in touch with the chosen software provider, the manager will set an appointment with the solution design team. The specialists will discuss the project with you and detail the requirements, defining the business goals, the scope of work, basic quality attributes, and key concerns. Based on this data, the team will provide you with a rough estimate and form a proposal.
Discovery Phase
The team transforms all previously collected requirements into a detailed development plan in this phase. The specialists will discuss which platforms you want to cover, create an exhaustive list of features, and think through the application's architecture. Also, the mHealth app development services include determining the functionality needed to implement your chosen monetization model. At the Discovery stage the team also defines all the necessary data security measures and compliance with industry regulations.
UI/UX Design
mHealth application development requires a special approach to UI/UX design. The most important thing is that it should be simple and easy to understand for every user. Experienced designers create several prototypes so that you can choose the one you like best. After that, they carefully build the design of the future application screen by screen. After your confirmation, the finished wireframes and mockups proceed to development.
Development and QA
After the team completes all the preparatory processes, mHealth app developers create your app. Development takes place in several sprints, during which specific features are built. A quality assurance accompanies each stage of development. Also, after the m-health app development, QA engineers perform several tests to ensure that everything works as it should and fix all possible bugs. Once the app is completed, the team launches it on the app stores and helps implement it into your business operations.
You can start with building Minimum Viable Product (MVP), an app version with a basic set of features, to reduce the initial investment and time-to-market. Then, once it is up and running and you have collected your first feedback and gotten your first profit, you can start building a more feature-rich app.
Delivery and maintenance
Once your app is up and running and you've started delivering mobile health services — it's worth continuing to work with your chosen software vendor. mHealth app developers will help you to update the app for new OS versions, fix possible bugs, and add new features to attract more users.
What You Should Consider When Starting Mobile Health App Development
Let's review three main pitfalls you should never avoid if you want to succeed and provide patients with a high-tech and reliable mHealth app.
Keeping up with confidentiality policy
It is very important to protect all data since mHealth apps contain a lot of personal information. That is why you need to follow the confidentiality policy and secure all data properly. If you build an app for the USA, you should make your app HIPAA-compliant. It means the app should meet all HIPAA regulations. If an app is built for EU-based citizens, then make sure that it is GDPR-compliant. Also, patients should know their personal data is protected and they can remove all their data if they think it necessary. In addition, patients need to approve that the app uses their data on their consent.
Approval by regulatory bodies
Getting approval from authorized regulatory bodies for your mHealth app is recommended. The problem is that many apps were unavailable in beta testing, and potential patients didn't test it, and they didn't get any approvals from the Ministry of Health or FDA (if the app is targeted at US citizens). That is why you should provide an app for consideration of such organizations, get their approval that your app meets all regulations, and then you can release it for public use.
Robust data security
Healthcare software can be exposed to a number of attacks, including phishing, man-in-the-middle, and network attacks. To protect yourself, it is worth taking specific safety measures aimed at providing increased security:
Staff training. Train your employees to recognize phishing emails, create regular data backups, and adhere to basic security principles, such as creating strong passwords and avoiding suspicious links.
Data usage controls. You need to keep track of all activities done with the files. To protect them, you use data logging to identify unauthorized actions quickly, enforce strict access rights, use advanced cryptography for data encryption during transmission and storage, and leverage bring-your-own-key (BYOK) techniques.
Monitoring attached devices. To protect the data, it is crucial to create a separate network for IoMT devices and monitor any changes in activity. In addition, using multi-factor authentication and regularly updating and improving the software is necessary to avoid third-party interference.
Device interoperability
Various wearable devices have been used for mhealth app development for many years, as they allow for a significant improvement in the delivery of healthcare services. For example, fitness trackers are often integrated with fitness&dentoring apps because they track the number of calories burned and remind users to engage in physical activity or eat a meal. In addition, more sophisticated devices, such as blood pressure and ECG monitors, are integrated with remote patient monitoring platforms or telemedicine applications.
At Cleveroad, we had experience creating a telecare solution connected with an IoT hydration sensor. Our customer wanted to develop a mobile app for tracking hydration indicators received from the IoT sensor integrated with their PaaS platform. So, we created a cross-platform application connected with an IoT hydration sensor and a web-based Admin panel covering users' registration, activation, and management to achieve the customer's goals.
Explore our IoT-Based System of Hydration Monitoring case in more detail
App performance testing is mandatory
And the last but not the least thing to consider is an app performance testing. To ensure accessibility and reliability of the app, you should perform load testing (actually, the custom healthcare software development company will need to do it). If you tell them that you want to put a product on the market as soon as possible, and you ask them to skip the testing phase, your app is under risk. It should undergo all testing phases to make sure it will function properly under various circumstances.
Make sure that various mobile OS versions will support your app since somebody uses a 12-iOS-based iPhone, and somebody still uses iOS 9. The same concerns Android OS versions. Don't ignore crash monitoring - it will provide your users with an uninterrupted experience.
And, finally, mind adding a notification about mobile connection. That is, if a patient needs to watch a video but a mobile device isn't connected to a Wi-Fi network, they should get a notification that connection will be performed via a 3G or 4G network, and it may cost a penny for a user.
What It Will Cost You to Create a mHealth App
The cost of mHealth app development services can range from $75,000 to $200,000+. However, the price will be higher if you want to implement the latest technological trends, such as AI, ML, IoT, and blockchain technology. You may wonder why we only provide a cost range. The answer to this question is straightforward: the price of custom mHealth app development depends on many factors, so the software vendor needs to analyze your requirements for the product before giving a more accurate estimate.
Factors that influence the cost of mHealth application development include (but it's not limited to them):
Number and complexity of features. The more feature-rich and complex your application is, the more time it will take to create it, affecting the final cost.
Technology. More complex technologies require more developer time and expertise, increasing the price.
A number of platforms. Depending on whether you're creating your app for just one platform (iOS or Android) or two at once, the cost of the app will also change. However, cross-platform Flutter app development services can help you cut costs (by 40%) if you want to cover both platforms.
Vendor's hourly rate. The final cost will also change depending on the hourly rate in the region you choose to collaborate with.
Note: To plan your budget, you can get acquainted with the telemedicine app development cost details in our full guide.
Expertise by Cleveroad: HealthTech and MedTech
We already had an experience in the development of mobile medical apps for different purposes and we would like to share it with you. Unfortunately, since all apps are created under NDA (non-disclosure agreement), we won't indicate its title.
Our client is a US-based manufacturer that provides medical practitioners with IoT devices for ECG heart monitoring and pulse oximeters to check blood oxygen levels. The company wanted to create software allowing end users to evaluate ECG and check oxygen concentration in their blood from mobile devices. The client also wanted to develop functionality for a website that would enable selling the solution online and establish a social, professional community.
To accomplish this task, the Cleveroad team created mobile apps for iOS and Android and configured their connection to the client's devices using Bluetooth. Moreover, apps fully meet the 510(k) FDA Medical Device Registration requirements and are HIPAA compliant. We also created an e-commerce module on the company's website and a WordPress-based forum integrated with mobile apps.
As a result, the customer got a mobile telecare app that meets US health regulators' requirements and is in demand among users: 95% of users' reviews rate it with "4-5 stars". The app also receives positive feedback from doctors. Thanks to the e-commerce module, the customer opened up a new value stream, and with the help of the forum, the customer has already built a large community, increasing trust in the company and its products.
The other company we work for is the Nedley Depression and Anxiety Recovery Program, developed by Dr. Nedley (internal medicine specialist). Our client wanted to create a unique solution to help people to fight depressive disorders and work on their mental and general health conditions.
To meet the client's goals, we developed an application to work with Nedley Depression and Anxiety Recovery Program. Our developers implemented Big Data algorithms to choose activities for each user, analyzing data collected from all users.
As a result, our client, Dr. Nedley, has a product that meets all his requirements. Also, the UI/UX design of the NLS app is appealing and intuitive. As an outcome, he can now attract more people to his program.
So, if you are looking for a mHealth app development company - Cleveroad will be an excellent choice. We are an IT service provider with over 10 years of experience developing web, desktop, and mobile solutions. Our specialists have practical expertise in creating Healthcare and Telemedicine solutions, such as EHR, EMR, ERX, patient portals, remote patient monitoring, and others helping clinics with digital transformation. By choosing Cleveroad, you will get such benefits:
Complete consulting services with our domain experts to ensure your health app is compliant with all industry regulations
Flexible cooperation models based on your needs: Time & Materials, Dedicated Team, Staff Augmentation, etc.
Building mHealth software solutions complying with industry regulations (GDPR, HIPAA, PIPEDA, and more)
On-demand services: Healthcare app creation from scratch or legacy systems modernization, cloud solutions development, IT consulting, UI/UX design, etc.
Post-release support and maintenance of your solution for further development
Providing robust data security and signing NDA per your request
Summing up, we can add that mobile healthcare technology really changes the world and improves patients' experience substantially. So if you are looking for a good and reliable software development company to create a custom mobile medical app for your hospital or healthcare organization, Cleveroad team is ready to help you! Appeal to us today and get a mobile health app delivered on time and within your budget.
Ready to start mHealth app?
Get full-fledged healthcare software development services from a team with 10+ years of experience
Frequently Asked Questions
mHealth app development has many benefits, including:
Better accessibility
Improved decision-making process
Higher accuracy
Enhanced efficiency
Improved patient-doctor communication
The cos of custom mHealth development depends on many factors and can vary from $75,000 to $200,000 or more. If you want to integrate latest technologies, the cost may be even higher.
mHealth is a worldwide practice when mobile devices become a link between people and healthcare providers. Remote data tracking, treatment support, and healthcare information deliverance are top priorities of mHealth. mHealth apps are used to improve healthcare services, automate hospital operations and increase efficiency. Each application is unique and has different functionality and characteristics, depending on its type.
The most noticeable effect of using mHealth apps is the ease of communication between patients and physicians. No more time-wasting in hospital lines for patients and constant access to the knowledge base for physicians. Furthermore, patients may have access to various complex features like AI pills recognition, patient portals, and so on. Moreover, mHealth decreases the amount of dull paperwork for doctors and more convenient ways to build various health charts for proper analysis of the overall health situation.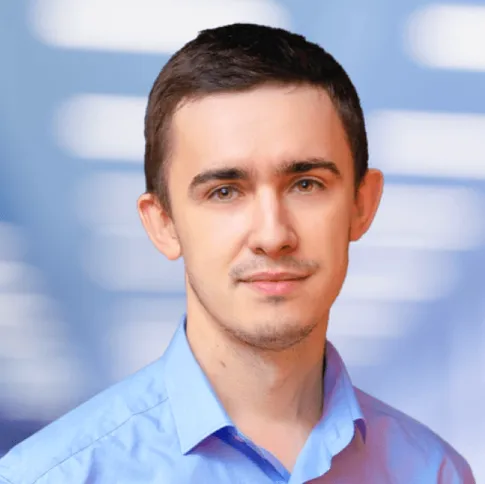 About author
Evgeniy Altynpara is a CTO and member of the Forbes Councils' community of tech professionals. He is an expert in software development and technological entrepreneurship and has 10+years of experience in digital transformation consulting in Healthcare, FinTech, Supply Chain and Logistics
Rate this article!
3327 ratings, average: 4.96 out of 5
Give us your impressions about this article
Give us your impressions about this article