Entertainment App Development and Monetization Tips That Work [Case Studies]
Who doesn't know how to have fun doesn't know how to work either! This is a moto for our customers who decided that creating entertainment mobile apps can bring even more benefits and profit than an app designed for work. As for us, we enjoy developing this type of applications. And of course, we'd like to share these results with you.
In this article, we are going to describe the most interesting, the brightest and the most entertaining apps that we've created. If you haven't considered entertainment apps as a great startup idea which aimed at profit generating, read the success stories of our clients up to the end
Entertainment apps and ways to make money with them
Customers usually go to app stores in two cases: they are looking for a solution of the problem or they are simply bored. In the second case, they come up with entertainment apps, which can both entertain users and bring profit to their owners.
There is no need to describe a feature list of entertainment applications because it can vary and depend on your ideas. Only one thing is in common - great mood they have to bring. For a startup, it's more important to figure out what business model to choose to maximize your profit.
The best option here is to study your competitors in a mobile entertainment industry. Choose the apps which are similar to your idea and figure out what monetization strategy they apply. We've checked App Annie, one of the best mobile app analytics tools, to figure out what monetization type prevails among iOS and Android entertainment apps. Here are the results:
Entertainment apps in Google Play Market (Source: AppAnnie)
Free apps
The first places in the category of the free apps take applications with the in-app-purchase feature. It means users have to pay for some additional functionality, open new levels in a game or get some premium content. Then go free apps with ads.
Paid apps
This category is full of games and apps which allow customers to change their voices and contain other features to edit audio records.
Grossing apps
The majority of all apps in this category are connected with streaming features. They allow customers to view their favorite TV shows, games or movies.
The situation is pretty similar for iOS users. The only difference is seen in the category of paid applications. The apps for entertainment with various sets of custom emojis are the most popular here while Free and Grossing categories have similar to Android favourites.
Entertainment apps in Apple App Store (Source: AppAnnie)
To understand what monetization and business model will fit all your needs and preferences, think about your target audience and the platform they prefer. After you've done that, you can choose the monetization approach or even change the idea of your entertainment mobile app to occupy a better niche.
How to attract customers to your entertainment application
When target audience of your mobile entertainment app is defined, you need to think an engagement strategy through. It means you need to know how your application will acquire and engage users before you turn to mobile development services. One of the main differences of entertainment apps from the rest is that they rarely solve real-life problems, users don't really need them. That's why you need to draw their attention to something unique and really appealing. If you have any difficulties with entertainment app ideas, you can use one of the following pieces of advice.
Make sure the app works flawlessly
Make sure the app works flawlessly. Before the launch day, make sure that your app works seamlessly. People can wait only if they really need to deal with an issue. In a case of entertainment apps, they appeal to your competitors if the app is slow. That is why you can consider a chance of an MVP app development. Your app can have only a few features but they should work perfectly.
Do you need an MVP? Learn all the details of an MVP development before getting to it.
Provide best first-time experience
Provide best first-time experience. Did you know that almost a quarter of all users abandon apps if they don't like their design or they don't understand how to use it? Such factor as a first-time experience should be on your priority list. When the app is done, imagine yourself a customer. Open your app and take a critical eye on it. Do you think it's easy to use without a peep?
Tip. When you download modern entertainment apps, the first thing you see is a tutorial. Tutorials help users figure out how the entertainment app works and it can be skipped if a customer already knows the system. You can use this approach and provide your clients with a short guide to your application.
Make registration simple
Some product owners do not understand the importance of users' data gathering. However, this step allows you to improve a personalized approach in your app. Experience has shown that if the registration process is tiring or too long, users abandon it.
Tip. The best way out is social registration via Facebook or any other popular social media site.
Add social features
When users like your app, they will want to share their emotions with friends and family members. That's why customers need an opportunity to send content which they created in your app to friends via chat or social media, post this content on their pages or to invite friends to the app.
All the steps we've listed are proved by our own experience. Cleveroad has delivered a lot on different app for entertainment industry and we decided to show you our best apps for customers' entertainment.
Entertainment apps: Cleveroad experience
It was difficult to choose the most interesting apps to show you, we even had to vote here. Yet, the three of the best are chosen. Here they are:
DRNK: App to find a buddy
DRNK is a cool entertainment application for iOS platform which allows customers to search for a mate to share a drink with. The idea to develop this funny app belongs to two friends from London. What they wanted is to launch a project where friends and just common people can meet and drink and communicate without barriers.
How does it work? To make it more convenient for users, we added social registration via Facebook. Now a user spends seconds to log in. After that, users are given an option to watch a demo of an app.
The candidates for a drink are shown in a Tinder-like manner, so a user can swipe left to refuse or swipe right to invite a person for a glass or two. By the way, take a look at how to develop a Tinder-like app. The search engine works in a pretty the same way. People are shown according to their geolocation, and a user can see the people around him. One of our favourite features in this project is an ability to create group accounts. In such a mode, users can find not only one person but a whole group of people who are willing to drink and have fun with him.
DRNK lets users indicate whether they are ready for partying or they are still at home. If there's a match between customers, a chat gets available, so they can arrange where to meet.
But don't think that everything ends the next day. As a user, you can rate your partner, invite him or her into your group and even share photos via the app. As well as that, we added the 'invite friends' feature so customers could quickly invite their friends to DRNK app.
oMap: App to have fun in Poland
OMap.pl is a fantastic project for those who need to find anything in Poland. The idea of the service belongs to two Latvian businessmen, who chose us to implement the idea into reality.
The project itself is web-based and has applications for iOS and for Android platforms. Here a customer can create a fast account with the help of Facebook and search different facilities on a map. If a customer isn't sure about a hotel or a restaurant, he or she can read reviews about a place left by the visitors. But that's not all, if a customer is new to Poland, he or she will get directions to get to the desired place. Probably the best part of the app is that customers can order food via the service because we added a chat here!
You should definitely check out a full success story of this great service in our recent Case Study: The story of oMap
The other advantage of this project for local businesses in Poland is that they can easily add their places to Omap.pl and attract new customers in such a way.
The whole entertainment app development took us only 3 months to deliver and despite the recent launch, we are glad that more than 500 people already use it on a daily basis. We are sure that the project will become extremely popular.
Steps to create an entertainment mobile app
To be honest with you, Cleveroad loves entertainment app development. Why? Because it's fun not only for users but for us too. Very often we are the first to test an app which makes the whole process even more amusing. This type of apps usually attract lots of customers if their development and marketing strategies were well thought through.
Step 1. Planning
Decide on the type of your entertainment app. As you see, app creators entertain users not only with games. There different sorts of activities that can be done with an app. The main thing is to bring users fun. Make a research of entertainment industry trends for your area, define what your intended audience requires and get in touch with software development services providers.
Step 2. Design
Shift your focus to UI/UX design. In case the app doesn't solve any particular problem, the 'buying decision' is based on the experience received by users. The way how a user interacts with your entertainment mobile app has a great impact on user loyalty and the increase in new and returning users.
Step 3. Development
You are more than welcome to entrust this stage to professionals, however, you will in no case stay apart from crucial decisions. Having gained a complete understanding of your target user and their habits, we do our best to deliver ultimate experience through available technologies and tools that best suit your app idea.
Step 4. Release
By the moment, your app is properly tested and ready for users. We recommend you promote your app before and after the release through social network and advertising.
Step 5. Ongoing support
We make sure that you broadcast information to users and engage them regularly with push notifications and updates.
How can we help you?
If you have an idea of an entertainment application to create, don't hesitate and write us. We are here to make your idea true, show some entertainment industry trends 2018 and, of course, share our experience with you! Our Business Analysts are there to refine your idea and provide you in no time with a quote calculated just for you.
If you enjoyed reading this article and want to know more, why not subscribe to our email newsletter? Useful stories, tips, and videos arrive in your inbox weekly. Just leave us your email address.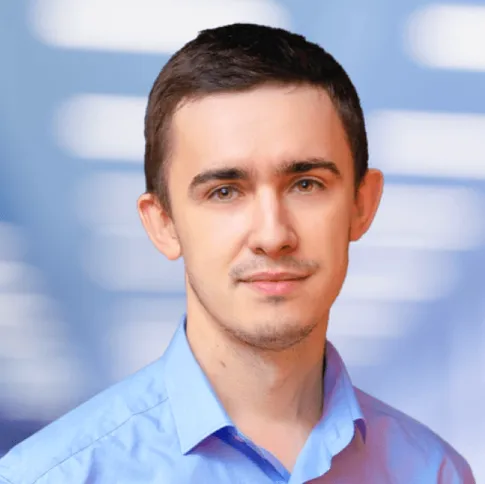 About author
Evgeniy Altynpara is a CTO and member of the Forbes Councils' community of tech professionals. He is an expert in software development and technological entrepreneurship and has 10+years of experience in digital transformation consulting in Healthcare, FinTech, Supply Chain and Logistics
Rate this article!
2230 ratings, average: 4.82 out of 5
Give us your impressions about this article
Give us your impressions about this article