How to Hire Dedicated Developers: a Complete Guide
If you need to employ an experienced developer for the project, you should use a dedicated recruiting method. Such an approach can help you reach highly tailored industry-specific expertise, facilitate faster hiring of qualified specialists, as well as ensure the level of their proficiency. However, the results also depend on the type of programmers you're looking for. Maybe you want to hire freelancers? Or look in the direction of in-house or outsourced software development? The last option becomes one of the most popular in hiring practice because it is cost-effective and fast. So, by hiring a dedicated team, you can save the money needed for hardware, office space rent, taxes, or software licenses.
So the answer to the question how to hire dedicated developers & programmers can save money for mobile development services, web app development services, and any software solutions on the whole. This guide outlines the benefits of hiring dedicated developers, how to find and interview them.
Types of Dedicated Developers Hire
Basically, dedicated developers are software development experts who exclusively work for your project. They're fully committed to the project creation and success. Such specialists are responsible for the product building, ongoing maintenance, and improvement. Businesses often decide to hire dedicated developers in case they need to accomplish the project's specific needs that require additional expertise.
If you consider hiring dedicated developers, remember that there are different hiring options. Let's overview the most popular variants for you to analyze and make the right choice for your project and cooperation requirements.
Offshore IT companies
Experts' dedication on an offshore basis is a popular approach to the software delivery process. This implies cooperation with IT providers from all over the world who are ready to provide diverse offshore software development expertise remotely. So if you're from the US, where the developers' rates are quite high, you can search for experts in the CEE region, where countries like Estonia may greet you with comparatively low costs and high development quality. Such IT companies have specific teams or specialists who are ready to commit to your project creation.
Now, let's focus on the benefits such cooperation option prepares for you:
Cost-effectiveness. Offshore software development is a fundamental approach for you to cut investments. As you obtain limitless access to expertise in different regions, you can also choose a price and quality ratio that won't conflict with your budget and expertise level expectations.
Wider specialists pool. As already mentioned, offshore cooperation offers an extended selection of experts worldwide who can assist you with unique and rare expertise. This enriches your ability to create a more competitive, unique, and feature-rich solution that may help you obtain a better competitive edge.
Scalability. Hiring dedicated developers on an offshore basis enables you to scale resources up or down, focusing only on processes needed for a particular project development scope.
However, remote cooperation may present particular issues:
Communication complexities. This factor may become an issue, as for mutual understanding, both parties have to comprehend each other message clearly. Cooperation with IT specialists from different regions may lead to a lack of understanding implied by language and cultural differences. However, IT vendors have strict requirements for experts' English proficiency. You can also focus on regions like Central and Eastern Europe, where advanced English knowledge is at every step.
Data security risks. Offshore cooperation implies sharing sensitive and important data with a third party, which may significantly raise data security and confidentiality risks. However, the great majority of IT vendors offer to sign NDA or Non-Disclosure agreements. This document helps to ensure the safety of shared project-related data, safeguarding your intellectual property.
Nearshore developers
Hiring dedicated developers & programmers nearshore is very similar to the offshore hiring approach. However, unlike offshore cooperation, the distance of hiring narrows to the nearest regions to your destination. Consequently, if you and your company are situated in Latvia or Lithuania, the closest and the most efficient nearshore outsourcing region will be Estonia
Such an approach definitely offers several advantages:
Cultural fit. Nearshore teams are situated geographically closer, and this is a factor that may simplify communication and establish more effective project-related details discussion.
Time-zones similarities. As you and the chosen expert or development team are in similar time zones, it's easier to collaborate in real time, minimize delays, and you can obtain more control over internal project creation operations.
Stronger security. This, too, becomes possible due to shorter distances. Most likely, the region and destination you've decided to dedicate developers from may have similar legal compliance and data security regulations. Besides, such a model's proximity enables stricter data monitoring control, which may reduce data breach probability.
As expected, there are also some challenges you may face while hiring dedicated developers nearshore:
Limited talent pool. This approach may be more convenient in terms of communication smoothness. But still may lack development expertise. As a result, you may end up limited by the location, and the skills you access may not align with your project's tech requirements.
Freelance developers
Freelance developers are independent experts who usually cooperate on a project-by-project basis. They don't belong to a particular company but are basically self-employed. Unlike specialists provided by IT vendors, freelancers' dedication to a project may vary due to the fact they can work on several projects at the same time.
Let's see why such cooperation may be beneficial for your business:
Specialized expertise. Businesses are often reaching out to freelancers for their specific specialization. Such experts may provide superior proficiency in a narrow technology or development approach.
Quick start. Quite often, freelancers are ready to promptly lean into the development process with no organization of paperwork overhead.
High-flexibility. Cooperation with freelancers implies no long-term commitments, and dedicating such experts to specific task completion or for a single project may be the most convenient option.
Freelancing definitely offers particular freedom for workers as well as for ones you decide to cooperate with. However, what are the pitfalls that may await you in cooperation with freelancers?
Lack of commitment to a project. Specialists who work freelance can take on several projects at the same time, which may significantly decrease their concentration on your exact solution. This may affect the project creation process completeness as well as the final quality.
Questionable quality. There are still no comprehensible metrics that guarantee the freelancer's qualification and level of required expertise. So, searching for that one reliable and skilled expert may take a considerable amount of time and effort.
In-house team
In-house teams are groups of professionals that directly work for your company and are fully integrated into your internal corporate culture, operations, workflow, and goals. Here are no long distances, time zone differences, or other occurrences that may distract experts from the set goals.
Let's dive into the positive side of such cooperation:
Alignment. Unsurprisingly, in-house experts know your business' internal side, including the primary goals, needs, project requirements, and culture.
Better control opportunities. As all the developers are situated in your destination, it's more convenient to keep steady and comprehensive communication and track task completion and overall workflow.
However, such specialists' dedication model have some issues that are worth considering:
High costs. Definitely, the first drawback of cooperation with in-house specialists is that it requires more significant financial investments. Salaries, insurance, office rent, employee benefits, and other types of overhead may appear as the factors of straining your budget.
Lack of flexibility. While cooperating with the in-house team, you may lack flexibility in scaling resources up and down, as well as the possibility to choose experts with the expertise you require.
Benefits of Recruiting Dedicated Developers
First, understand WHY you need to hire dedicated developers and what advantages you get.
Techavio said that the IT outsourcing market can grow over $97 billion in the next 4 years, and there are important reasons for such an increase. So let's discuss them on the example of dedicated team employment.
Сost-effectiveness
In general, almost all companies use outsourcing services from regions with optimal profitability. So, lower labor costs are an undeniable advantage of hiring a dedicated team for continuous collaboration.
Comfortable taxation
Adaptable taxes can be provided for many regions (including the US). Outsourcing the project to a company located far away from your country, you'll be able to significantly optimize your taxation.
Skillful specialists
A dedicated team consists of top-quality experts in various domains. You can find and hire ones having a specific set of skills suitable for your project. That's not to say you cannot find a proficient developer in your country, but you can save more money and time in hiring a dedicated development team.
Time saving
You can maximize time during the recruitment process of a dedicated team. There's no need to deal with obsolete paper documents and care about organizational issues. All you need is focus on the crucial tasks and communicate directly with dedicated developers, tracking their workflow.
Constant communication
You can have continuously get in touch with your team. If you need, you can ask them to periodically update your project or to answer all the questions you're worried about. You'll necessarily obtain complete responses. Moreover, they'll provide you with full support and maintenance even after the end of the project. So, this collaboration will be worth the cost.
High-class results
You'll obtain a top-quality project. The dedicated developers will responsibly work remotely with only the surface management from your side. You can also rely on an experienced vendor to monitor the results of their work.
How to Hire a Dedicated Developer
To help you make the right choice, we've prepared a ten-step list of what you have to do to increase the probability of successful cooperation.
1. Clearly form and deliver your expectations
Being completely transparent about what you plan to achieve is crucial to ensure smooth cooperation with dedicated developers. Before reaching to needed specialists, ask yourself the following questions:
What are your main goals, and how you're planning to achieve them?
What expertise and qualification level does your project require?
How your future team can help you in achieving the set goals?
Such a Q&A may help you reach essential clarity that will attract specialists who align with your demands and have all the necessary skills.
2. IT vendor's research
For sure, it's easy to get lost among all the options presented in the software development services market. So, how can you narrow the list of candidates?
Remember your goals. While researching, focus exactly on what you plan to achieve from cooperation. If you want to create software for healthcare purposes, but the vendor you're currently reviewing is specializing in FinTech solutions, it's clearly not a fit. Also, remember to outline your tech requirements and budget capabilities to save time on skipping unsuitable options.
Examine portfolio and case studies. By requesting a company's portfolio, you'll obtain comprehensive and quite literal proof of their actual software development proficiency. Also, focus on solutions that are similar to yours, including the technologies the IT provider utilized to achieve visual and functional goals.
3. IT provider reviewing and selection
After you've researched a great variety of options, most likely, you've ended up with a narrow list of potential partners. However, it's still may be difficult to make a right choice. The final decision will depend on various factors, including pricing, the vendor's ability to meet your specific needs, their tech proficiency, etc.
Now, you can switch on the most fundamental aspects that may define the success of future cooperation.
Communication approach
This is not only about the methods and quality of communication provided by a vendor but also about their reputation in international and local markets. The level of the company's reputation directly correlates with the amount of talented specialists opting to work for this company.
Level of expertise
Above, you've already learned about the importance of reviewing the IT vendor's portfolio. However, you can deepen it by reviewing the feedback of previous customers on platforms like Clutch. By doing so, it'll be easier for you to understand how well the company is dealing with possible challenges, how they accord to set timelines, and their level of responsibility in terms of project quality.
The proof of expertise
To recognize the IT vendor's expertise more accurately, pay attention to international security and the quality standards they adhere to. In particular, search for adherence to ISO or CMMI. Both of these international standards are aimed at standardizing the processes within an organization to enhance their service quality, security, and efficiency.
4. Conduct candidate interviews
Even if you decide to cooperate with an IT vendor, it's highly advisable to additionally ensure the team members' compatibility with your project goals through personal interviews. While directly communicating with the chosen candidates, focus not only on their tech proficiency but also on their personal and professional traits.
This is essential to ensure that this particular expert will harmonically integrate into your in-house team and will have complete dedication to your project creation.
5. Facilitate smooth integration
IT providers usually provide assistance in the integration of new experts or experts into the existing workflows. However, to make the appearance of new team members less stressful for both sides, you can do the following:
Clearly deliver your expectations directly to a dedicated developer
Share all essential accesses and tools, as well as provide step-by-step instructions on how to enter and properly operate your development ecosystem
Conduct greeting meetings to represent new hires to your in-house specialists
Ensure that freshly-hired experts know the project's current status and can freely access all necessary documentation.
6. Remember about NDA
NDA or No-Disclosure agreement is a vital element of ensuring comfortable, riskless, and seamless collaboration between you and an IT vendor. By signing this agreement, you safeguard the sensitive project-related data from leakage and further usage for mercenary purposes.
Here in Cleveroad, the start, we offer to sign an NDA in order to preserve trust and start cooperation with clarity and transparency from both sides.
7. Set reliable communication channels
High-quality communication channels are not limited to emailing. Even though it'll most likely stay the communication element primarily for team calls on Google Meet or Zoom, there are also great alternatives for textual and visual communication. Platforms like Slack, Trello, or Rocket.Chat or messenger like Telegram can perfectly fit into your workflow. However, ensure that the chosen communication channel is up to every team member.
8. Establish KPIs
First of all, what are those KPIs? KPIs or Key Performance Indicators are tangible metrics that represent how efficiently your experts reach the set goals and how they're tempted to evolve in their performance. Here are basic KPI metrics you can incorporate:
Bug and issues resolution time
Code quality
Development sprint time
Team productivity
Customer satisfaction, etc.
9. Provide feedback
Last but not least, share your impression about the dedicated developers' team members' performance and work outcomes. This may simplify the cooperation process, as you'll manage to obtain mutual understanding and reduce misunderstandings by communicating problematic matters.
Nevertheless, this approach may help you build strong trust with your experts, making it possible to facilitate swifter issue resolution and, consequently, better work effectiveness.
Things to Consider When Hiring Dedicated Developers
Employing dedicated developers, you should foresee a bunch of factors that will help you build strong working relationships with your chosen team.
Investigate their portfolio
If you find an outsourcing company offering dedicated developers' services, you should conduct a little research, reading more about their experience, the complexity of the products developed, and the results of the activities done. This way, you'll know more about the degree of company experience and decide if it is suitable for your project.
Thoroughly interview the candidates
A job interview should be conducted in two stages: first, it's essential to check each candidate's hard skills and learn everything you can about their soft skills. This is essential to ensure that the candidate will be capable of aligning with you project requirements, and will seamlessly integrate into the workflow, no matter you plan to mix them with an in-house team or just need single expertise.
Establish the communication process
Countless interactions are an integral part of the development process, so you'll need to communicate with the team very often. Make sure that there's no language obstacles, connections are tight, and no Internet connection failures.
Prepare requirements documents
Care about preparing documents with requirements for your future product. It means you should task your product manager (or their assistants) with writing Product Requirements Document (PRD) and Functional Specification Document (FSD). PRD should reflect a functional structure, short description, main project leads, etc. FSD describes features of the development in detail.
How to Interview Dedicated Developers
After a conversation about the ways and sources of dedicated team employment, it's time to discuss how to contact your potential workers. Primarily, you can apply to the chosen company by email containing a description of a project and a list of required team members to start negotiations and find a company offering the best quality and conditions. Moreover, you may contact the chosen vendor using the request forms on their site.
This is usually followed by:
Making a phone call
To contact company representatives, you should phone them and find out their experience, projects from the portfolio, and hourly wages. Then, ask them in return if they have any questions, and tell them more about the upcoming project. You need 20-30 minutes of the first call to obtain a first impression of your future partner company.
Hard skills check
After finding an experienced company with the best conditions you need, you may ask them to gather a team for you and interview each candidate individually if you need it. On top of this, having a solid tech background, you can verify the candidates' hard skills online during a video interview before sending detailed technical questions. If you've got no technical education, you may ask your in-house specialists to assist you or employ an independent technical advisor.
Questions for an interview can vary since everything depends on a developer's position and programming language (Kotlin, Swift, .NET, JavaScript). Here's a sample Q&A list for Angular developers to verify their hard skills.
Soft Skills Check
Even if you're not a tech person, you may ask common questions, checking the candidates' soft skills. They are important as well as hard skills, so you should devote special attention to them. Bear in mind that proficient communication and teamplay are a must-have for a good dedicated developer.
Below you can get acquainted with our Q&A list for candidates' soft skills check.
Where to Find Dedicated Developers
There are a lot of convenient services where you can hire dedicated developers. What are the most popular ways to employ talented developers without failure? Let's examine the most effective hiring approaches below:
Hiring platforms
For sure, there are a lot of methods you can use to hire a dedicated developer, but good old hiring platforms are one of the fastest ways to reach the necessary expertise. However, what platforms have a rich base of potential employees with a high level of qualification? Well, to simplify your choice, here is a short list of the most trustworthy hiring platforms:
UpWork. This is a platform for hiring freelanced experts with expertise in various domains, including software development.
Glassdoor. Glassdoor is a platform that primarily offers user-generated content, making candidates' searches more transparent and data-driven. Nevertheless, Glassdoor can provide you with valuable insights into experts' past experience.
Linkedin. Extremely popular hiring platforms also have particular properties of a social media platform. Here, you can directly connect with needed experts or IT vendors, previously examining their CVs or blog pages.
Clutch. It is not particularly a hiring platform, but here, you can precisely analyze vital insight about the activity of an IT vendor, including rates and feedback provided by their previous clients.
GitHub
GitHub is a web-based platform that is often for collaboration with software developers with exceptional levels of expertise. The platform provides comprehensive insights on potential coding skills and past project contributions, helping employers more accurately evaluate specialists' expertise.
You also can use this service for project and collaboration management within your existing development team. The platform enables seamless code sharing, project tracking, and version control, helping you to enhance team productivity.
Nevertheless, GitHub allows companies to access open-source tools and libraries to improve and diversify their software development approaches and improve quality.
Referrals and recommendations
The most precious source of qualified hire may become your existing team knowledge. Here are several approaches to discovering experts with needed expertise, engaging referrals, and recommendations:
Request referrals. Previously specifying what expertise you need, ask your team members or colleagues for referrals.
Use employee networks. Maybe your current employees already know the answer to your questions? It's very common for people who are tightly engaged in the software development industry to have a lot of connections that may be useful for you.
Assess and interview. Once you've received the data about the recommended expert, conduct personal interviews to ensure it's a good fit for your unique project demands.
David Argyle, CEO & Co-Founder of Just Play gives feedback about cooperation with Cleveroad
Tech conferences and events
Participation in online or offline industry-specific forums, conferences, and meetups can widen the pool of talented hires you can engage in your project creation. Here are some software development-focused events you can attend:
Google I/O: The conference gathers hundreds of software development experts and companies from all over the world to represent and discuss the latest trends in Android, we, and cloud technologies.
Apple WWDC: Annual events for iOS developers pointed at learning more about insight of ne iOS, MacOS, and other Apple software development aspects.
AWS re:Invent: Amazon Web Services conferences mainly focused on cloud computing, Machine Learning, and AI technologies.
GitHub Universe: The event unites programmers and software development teams in order to discover and discuss the latest software development insights and new advanced GitHub features.
How to Manage Dedicated Developers
The development process is not as easy as pie; it may have a lot of challenges. For instance, the developers can quickly fix one bug for one day, but the other can immediately appear and take even a couple of weeks. That's why you should know how to wisely manage your chosen dedicated team and set clear goals and deadlines concerning force majeure circumstances.
Project management methodologies
To manage your dedicated development team successfully, you should know the project management methodologies. What is it? Project management methodology is an idea or practice that can assist you in the management of development workflow.
Some of the approaches are listed below:
Waterfall
Agile
Scrum
Kanban
Let's briefly discuss each of them.
The Waterfall
It's a project management approach which means that the tasks should be done one by one, finishing one stage and starting another. This method can be suitable for your project if your final aims are clear and your stakeholders' requirements are predetermined. If everything mentioned describes your project, you can follow the Waterfall stages, such as requirements-research-construction-building-testing-maintenance, building up your product step-by-step.
The Agile approach
It can be represented as the flexible one when a team can reconsider the project during the workflow if necessary. So, thanks to Agile, the development processes start being quicker because of well-coordinated teamwork. The Agile methodology includes short work stages with frequent reassessment and testing. Tasks are added to the backlog, and the team chooses them according to their priority.
Cleveroad experts work according to Agile methodology, that allows a speedy workflow and effective results. The clients are in touch with us at every stage of the development process.
The Scrum methodology
It is known as a kind of Agile project management. According to Scrum, you can divide your workflow into small circles called "sprints" lasting about 2 weeks. The team takes the tasks from the backlog on every sprint iteration. The teams are headed by a Scrum master who helps the developers to analyze the work done or change something before the beginning of the next sprint. This approach is a perfect match for those who are searching for seamless results. However, keep in mind that your team should be committed to showing perfection.
Kanban
If you're looking for a visual representation of your goals achieved, you can use the Kanban approach. Represented by a table, it can illustrate every part of the workflow and helps your team complete the tasks sequentially, individually focusing on the most critical aspects.
How to track tasks
If you want to know each detail of the project workflow, you should track your dedicated developers work using special tools, such as Kantree, Trello, or Jira. They can help you manage the development process and see every minor change.
Here, in Cleveroad, we work with Jira since it has all the required characteristics for software development process as well as intuitive and convenient UX.
Dedicated team adaptation
Software development is quite a fluid sphere. New programming languages and evolving technologies make the programmers know them all to be relevant due to the tech tendencies. Thus, your dedicated team should be quick, committed, and well-educated in everything new because new methods are preferred more than old ones. For instance, experienced programmers can quickly define and fix bugs. However, using special tools can make the mentioned operations faster than usual.
That's why your team's adaptation to new tech innovations is crucial. You can also take care of it by offering online presentations, workshops, and other ways of team self-education.
Challenges in Hiring Dedicated Developers and Practical Solution
Cooperation with dedicated developers may definitely be a convenient approach, especially if they need specific expertise for a short-term period. However, such collaboration has some drawbacks you'll be able to discover below.
Complexities in finding qualified experts
Primarily, qualified specialists are always in great demand. This factor may significantly shorten the range of available experts. Also, if you have specific skill requirements, it would be harder to find the selection of specialists that will suit your expectations and unique project needs.
Cleveroad expert tip: To mitigate possible complexities in reaching qualified hires, primarily clearly deliver your needs, use trusted hiring sources like Clutch. This platform allows you to get all essential and valuable insight about the company's activity based on their previous client's feedback. Assess both tech and soft skills, research industry trends, and strongly pay attention to experts' work experience.
Tech skills evaluation
Finding highly qualified specialists with robust tech skills may be challenging, especially if you don't have tech expertise yourself. Furthermore, confusion may appear when it's time to evaluate the proficiency of chosen experts, as it definitely requires practical application.
Cleveroad expert tip: Generally, this only seems challenging. To become more objective in your conclusions, try consulting with your in-house developer or, if you don't have one, apply for dedicated development team services. By doing so, you'll be able to gather the necessary requirements along with your IT vendor.
Cultural compatibility
Dedicated developers from all over the world most likely have a different vision of communication approaches and work processes and have different cooperation styles. Besides, you may face language barriers and time zone differences that may impact building effective real-time communication.
Cleveroad expert tip: Frequency and clarity are key to bridging cultural gaps. Nevertheless, you can choose regions like Central and Eastern Europe, where English proficiency is at a very high level. Also, conducting team building meetings can help your specialists find necessary connections and learn more about each other's cultures and traditions.
Team management
If you choose to hire dedicated developers on a remote basis, finding the most appropriate and convenient ways of communication and progress tracking may be time-consuming. Here the issue of time zone differences is also coming into play, as maintaining each expert's schedule compatibility for group discussion of swift issue resolution may be more complicated.
Cleveroad expert tip: Transparency and a high level of organization may help you resolve such challenges and minimize misunderstandings. Establish regular check-ins, and insert multiple communication channels. Agree on work hours to allow experts to keep their work-life balance safe.
Legal requirements
Even if you've decided to cooperate with an IT vendor who will be able to resolve some part of the employment and onboarding aspects, there are still some things to be attentive to. This may include sharing sensitive project-related data with a third party, such as access to your development tools, development environment, and project documentation.
Cleveroad expert tip: To mitigate legal complications, it's vital to adhere to labor laws and ensure that all sensitive data is properly safeguarded. Make sure that the chosen vendor adheres to international data security standards (e.g. HIPAA or GDPR) and also if they offer to sign an NDA.
Scaling resources up to the project needs
Some approaches to hiring dedicated developers may lack flexibility, and you may end up paying for resources that are unnecessary for the current work scope your project requires. This may lead to significant budget overruns due to the engagement of redundant expertise.
Cleveroad expert tip: To avoid numerous scaling issues, you can consider staff augmentation services. This approach allows you to swiftly expand your in-house team by hiring the needed number of experts with no need to hire the whole software development team..
Dedicated Developers Cost Across the Globe
You've already learned about different ways of reaching dedicated developers.But, due to the growing popularity of remote work, many business owners are turning to outsourced software development services. Besides the high cost-efficiency, flexibility, and wider range of software development talents to choose from, here are some statistics that may be useful:
According to Marketsplash, nearly 90% of project costs may be reduced by outsourcing software development services
Statista shows that IT outsourcing market revenue is projected to reach $641.62 billion by the end of 2026
Zippia claims that outsourcing is capable of cutting labor costs by up to 90%
These statistical data clearly represent the high and still rising popularity of outsourcing IT services. However, you've probably questioned how to choose the perfect outsourcing destination. To give you a hint, below you can examine the outsourced dedicated developer's hourly rates worldwide:
Dedicated developers hourly rates worldwide
Due to its reputation, North America is considered the most popular and massive outsourcing destination. However, high pricing does not always accord with the final development quality.
Africa and Asia have the lowest hourly rates, and there, you can find very talented and skilled dedicated developers. However, due to the great difference in culture and low English proficiency, you may face communication issues, and the final solution's quality may suffer.
Then, let's analyze the situation in the CEE region (Central and Eastern Europe). The rates are not that high; countries like Estonia have a lot of highly qualified IT tech experts, and English proficiency is nearly coded into their culture. Nevertheless, CEE region countries are focused on supporting developers and preparing for overall digitalization on all levels, making it the golden mean for businesses that need diverse IT expertise and minimum communication barriers.
Generally, many businesses outsource software development over in-house cooperation due to significant cuts in labor costs, newly obtained access to fresh and widely qualified specialists pool, scalability, ability to focus on core business tasks, and reduction of administrative burdens.
For instance, here's the annual salary range of different software developer types to orient you on the current market:
Full-stack developer: $60,000-$150,000
Web developer: $50,000-$150,000
Native developer: $70,000-$150,000
Note that, if you decide to go in-house, apart from salaries, you'll have to rent an office, purchase necessary equipment, tools, software, and also deal with taxes. At the same time, remote cooperation doesn't require you to spend time on this, as your IT vendor will deal with hiring and investments in the working environment establishment.
Cleveroad's Approach to Providing Suitable Developers
Finally, we'd like to tell you how Cleveroad strives for a high-quality level and why our programmers can work on products of different complexity.
Cleveroad is an outsourcing software development company with 11+ years of experience in the IT industry. Our team has a practical experience in development of multiple software solutions for different business domains, including Healthcare, Logistics, Education, E-Commerce, FinTech, Logistics, Retail, etc. Our clients includes small startups, small and medium-sized companies, and enterprises from the United States, United Kingdom, Saudi Arabia, Switzerland, Australia, etc.
Out tech experts' competency, including operating technologies for web development (Angular.js., React, Javascript, CSS etc.), mobile development (Java, Kotlin, Objective-C, Swift, etc.), Cross-platform development (Flutter, React Native), and more.
We have a rich experience in providing solutions for clients from various domains, including Healthcare, Logistics, E-Commerce, FinTech, Education, Retail, etc.
Even if you've got a significant time difference with us, it's not a problem. Our dedicated developers will adapt to your hour zone, meet all the deadlines, and implement your project on time.
Our technical team knows how to implement modern innovations in website and app creation properly. The reason for that is simple: the programmers always stay tuned, attending different conferences, workshops, and meetups devoted to modern technologies. This way, they can remain experienced and competitive.
During the cooperation, we fully monitor the development team to provide high-quality outcomes and coordinate their actions and decisions to meet your primary goals and requirements.
We provide an ability to scale the development team up or down by your request depending on what is truly necessary, reducing the need for unnecessary budget strains.
From the beginning of our cooperation, we offer to sign NDA (Non-Disclosure Agreements, in order to safeguard your project materials and documentation.
You can also choose the suitable cooperation model based on your project and budget requirements:
Time & Materials: The final pricing consists of the actual time and engaged resource that was essential to build a solution. Consequently, the price depends on the work time and tools that the specialists utilize.
Staff augmentation: This cooperation model implies augmenting your in-house team with outsourced professionals on a temporary basis. Or, if your project doesn't require the whole team, you can augment several specialists (2 developers and a UI/UX designer e.g.). Here you pay for 8 work hours multiplied by the expert hourly rate.
Dedicated team: We provide you with a team of pre-screened experts who'll exclusively work on your project. Here, as well, you'll have to pay for 8 working hours multiplied by the expert's hourly rate.
Fixed work scope: Here, all the project's operations and the overall work scope are defined upfront. This model will be perfectly suitable if you have a small, short-term project and strict budget frames. Here, the final price is calculated individually depending on unique project requirements.
Having read this article, you can start looking for a software developer for your project in the chosen region. If you want to know more about our technical staff and ask more questions, get in touch with us. Also, check out our portfolio to ensure our tech expertise and get fresh ideas for your future projects.
Looking for dedicated developers?
Our dedicated IT experts are ready to quickly kick into your project workflow, with no need for a time-consuming hiring process
Frequently Asked Questions
On average the cost to hire dedicated developers is around $20-$200/h. However, the final costs heavily depend on your unique project requirements, the destination of the chosen IT vendor, the required tech stack, project timelines, and the specialist's qualification level.
To hire dedicated developers, you can go through hiring platforms like GitHub, Glassdoor, or Linkedin, engage referrals and colleagues' recommendations, attend various tech events and conferences, etc.
Businesses often decide to hire dedicated developers if they need to accomplish and reach particular project goals and complete tasks that require specific expertise, which is not accessible in-house, and also wish to achieve particular flexibility in team scaling.
Basically, dedicated developers are software development experts who exclusively work for your project. They're fully committed to the project creation and success. Such specialists are responsible for the project building, ongoing maintenance, and improvement. Businesses often decide to hire dedicated developers in case they need to accomplish the project's specific needs that require additional expertise.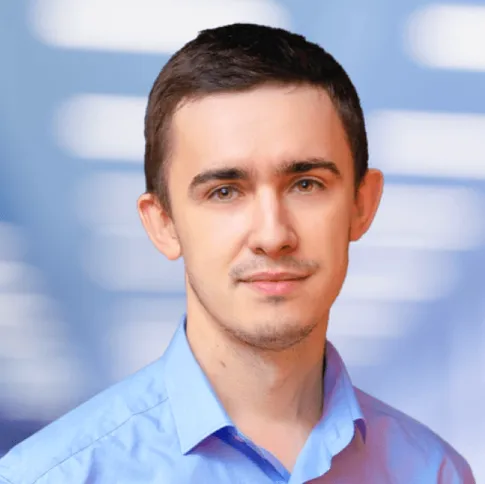 About author
Evgeniy Altynpara is a CTO and member of the Forbes Councils' community of tech professionals. He is an expert in software development and technological entrepreneurship and has 10+years of experience in digital transformation consulting in Healthcare, FinTech, Supply Chain and Logistics
Rate this article!
2207 ratings, average: 4.90 out of 5
Give us your impressions about this article
Give us your impressions about this article