How to Hire Dedicated Developers: a Complete Guide for 2023
If you need to employ an experienced developer for the project, you should use a dedicated recruiting approach. However, the results also depend on the type of programmers you're looking for: in-house specialists, freelancers, or remote dedicated developers. The last option becomes one of the most popular in hiring practice because it is cost-effective and fast. So, by hiring a dedicated team, you can save the money needed for hardware, office space rent, taxes, or software licenses.
So the answer to the question how to hire dedicated developers & programmers can save money for mobile development services, web app development services, and any software solutions on the whole.This guide outlines the benefits of hiring dedicated developers, how to find and interview them. All the stats given are also relevant for the second part of 2021.
Dedicated Development Team: The Model
In case you're interested in long-term collaboration with service providers and have little money and time resources to manage an internal development team, this cooperation model is the best match for you. Let's consider its essence.
The dedicated development team model is one of the most popular outsourcing patterns when the client can employ remote but highly experienced IT specialists. They would be deeply involved in the project and solve a significant part of the issues from both the client's and the vendor's side. However, Forbes notes that "...several other technical decisions require client input both during and after the development process as well, and these decisions would usually fall under the purview of the chief technology officer."
One of the essential differences of a dedicated development team from other collaboration models is that the client can fully control the working processes. That includes not only development workflow but also a recruitment process. Thus, some clients can also participate in job interviews and acquaint themselves with CVs. Furthermore, the work scope is estimated so that you may know the size and costs in advance.
Benefits of Recruiting Dedicated Developers
First, you should understand WHY you need to hire dedicated developers and what advantages you get.
According to Capital Counselor, outsourcing is a business branch, minimally suffered from COVID-2019 related issues. Techavio said that the IT outsourcing market can grow over $97 billion in the next 4 years, and there are important reasons for such an increase. So let's discuss them on the example of dedicated team employment.

Why you need to hire dedicated developers
Searching for someone to develop your project? Learn how to employ front-end developers in our detailed guide
Сost-Effectiveness
In general, almost all companies use outsourcing services from regions with optimal profitability. So, lower labor costs are an undeniable advantage of hiring a dedicated team for continuous collaboration.
Comfortable Taxation
Adaptable taxes can be provided for many regions (including the US). Outsourcing the project to a company located far away from your country, you'll be able to significantly optimize your taxation.
Skillful Specialists
A dedicated team consists of top-quality experts in various domains. You can find and hire ones having a specific set of skills suitable for your project. That's not to say you cannot find a proficient developer in your country, but you can save more money and time in hiring a dedicated development team.
Time Saving
You can maximize time during the recruitment process of a dedicated team. There's no need to deal with obsolete paper documents and care about organizational issues. All you need is focus on the crucial tasks and communicate directly with dedicated developers, tracking their workflow.
Constant Communication
You can have continuously get in touch with your team. If you need, you can ask them to periodically update your project or to answer all the questions you're worried about. You'll necessarily obtain complete responses. Moreover, they'll provide you with full support and maintenance even after the end of the project. So, this collaboration will be worth the cost.
High-Class Results
You'll obtain a top-quality project. The dedicated developers will responsibly work remotely with only the surface management from your side. You can also rely on an experienced vendor to monitor the results of their work.
Things to Consider When Hiring Dedicated Developers
Employing dedicated developers, you should foresee a bunch of factors that will help you build strong working relationships with your chosen team.
Investigate their portfolio
If you find an outsourcing company offering dedicated developers' services, you should conduct a little research, reading more about their experience, the complexity of the products developed, and the results of the activities done. This way, you'll know more about the degree of company experience and decide if it is suitable for your project.
Thoroughly interview the candidates
A job interview should be conducted in two stages: first, it's essential to check each candidate's hard skills and learn everything you can about their soft skills.
Establish the communication process
Countless interactions are an integral part of the development process, so you'll need to communicate with the team very often. Make sure that there's no language obstacles, connections are tight, and no Internet connection failures.
Prepare Requirements Documents
Care about preparing documents with requirements for your future product. It means you should task your product manager (or their assistants) with writing Product Requirements Document (PRD) and Functional Specification Document (FSD). PRD should reflect a product functional structure, short description, main project leads, etc. FSD describes the feature set of the upcoming development in detail.
Qualities of Good Dedicated Developers
Remember that soft and hard skills are both crucial for an excellent dedicated team. However, they should be checked independently from each other. But while the hard skills can be varied from project to project according to their complexity, tech stacks to use, and so on, a set of soft skills is pretty changeless.
When you work with a specialist remotely, you should bear in mind that you won't be seeing this person each day in the office. In addition, remote work doesn't give you complete control over the team, and that's why dedicated developers should have solid soft skills.

Characteristics of good offshore developers
Self-reliance
A quality No. 1 for a dedicated developer. It will help deal with complex tasks and find proper solutions to them. So, facing the challenges during mobile app or outsource web development an experienced and close-knit team will cope with them quickly and independently.
Self-motivation
It's hard for the team to motivate themselves for work while there are no managers to control them. That's why, employing a specialist (or a team), check if they are self-disciplined enough to participate in your project and meet the deadlines.
Responsibility
The developers should always keep working, bearing in mind that they are answerable for the development workflow. So they meet the deadlines on time and act efficiently even in unpredictable situations, reducing the force-majeure consequences.
Problem-solving skills
An excellent dedicated team should always act quickly and have the skill of identifying and resolving issues (even if the manager does not remind about it).
The list goes on. Still, those are the primary soft skills to look for in dedicated developers.
Where to Find Dedicated Developers
There are a lot of convenient services where you can hire dedicated developers. Though, what are the most popular ways to employ talented developers without failure? We're going to get acquainted with the two best methods and single out their advantages and disadvantages.
Offshore IT Companies
In case you don't know where to outsource development, you can have a look at the top offshore IT companies and mark those offering dedicated teams for employment. First of all, you can use the following resources to hire a dedicated team:
Traditionally these popular services typically appear in search results upon the requests like "hire dedicated developers." Once you've chosen one or several companies that seem appropriate, you should pass through the following steps:

Steps to hire dedicated devs
Analyze the company position in search results. If you can find its site on the first pages of search results, this means the perfect SEO work and readiness for cooperation.
Check the company website. The company looks after users ' first impressions if the UI/UX is intuitive, and the navigation is clear.
Check the experience of the company you want to cooperate with. It's better to deal with a firm that has been on the market for one year and over, and can demonstrate their hands-on experience.
View the portfolio represented on the site. Properly investigate the types of created products and the industries the company worked in. You can also look through customer feedback on such platforms as Clutch or GoodFirms.
Have a look at the number of employees. A good and reliable offshore IT company should have a full team capable of implementing projects of any degree of complexity and scale by their own force.
Pros:
No unexpected charges. The project price is known in advance, so you don't have to pay for additional software/hardware or taxes.
A vast pool of specialists. You can always choose a suitable expert or team among the company employees.
Proper quality and communication. A reputation is always crucial for offshore IT companies. That's why their offered dedicated developers always meet project requirements and deadlines in time. Moreover, you can always contact your dedicated team.
Lower hourly rates. You can find experienced dedicated developers in regions where hourly rates are much lower than in your country.
Cons:
Language obstacles. There are not so many offshore experts who fluently speak English, like those from Central Europe.
Time difference. You might have a significant time difference with your partner company because it can be situated on another continent.
Want to hire Android developers? Learn how to hire experienced Android developers in our guide.
Nevertheless, time differences and language barriers are not the major disadvantages for us here, in Cleveroad. We always contact our customers, setting up comfortable meeting schedules. Moreover, all our managers are fluent in English and ready for fruitful communication.
Freelancers
Another way to employ freelancers is to find them on conferences or special internet platforms and job boards. For online searching, you can use such popular resources as Toptal or Upwork, sorting developers by their location, experience, and other factors.
Moreover, you may attend IT conferences where talented developers gather together to learn about tools and modifications in the software development sphere. Your future dedicated team or one specialist can also be here.
Keep in mind, before hiring freelancers as dedicated developers for your project, you should weigh up all the pros and cons of such a decision. Thus, employing freelancers is good for small projects. Furthermore, it's cost-effective — you don't have to pay high wages for freelance specialists.
However, your project's quality can suffer because of hiring freelancers. Here's the thing: you'll have to control the schedules of such specialists constantly. Due to their lack of commitment, they can miss deadlines or even abandon the project. Moreover, if you've got no technical background, it'll be hard to check the candidate's hard skills.
Thus, it's up to you to decide what option to choose.
How to Interview Dedicated Developers
After a conversation about the ways and sources of dedicated team employment, it's time to discuss how to contact your potential workers. Primarily, you can apply to the chosen company by email containing a description of a project and a list of required team members to start negotiations and find a company offering the best quality and conditions. Moreover, you may contact the chosen vendor using the request forms on their site.
This is usually followed by:
Making a Phone Call
To contact company representatives, you should phone them and find out their experience, projects from the portfolio, and hourly wages. Then, ask them in return if they have any questions, and tell them more about the upcoming project. You need 20-30 minutes of the first call to obtain a first impression of your future partner company.
Hard Skills Check
After finding an experienced company with the best conditions you need, you may ask them to gather a team for you and interview each candidate individually if you need it. On top of this, having a solid tech background, you can verify the candidates' hard skills online during a video interview before sending detailed technical questions. If you've got no technical education, you may ask your in-house specialists to assist you or employ an independent technical advisor.
Have any doubts?
Contact us to get a free consultation from our tech specialists concerning your project.
Questions for an interview can vary since everything depends on a developer's position and programming language (Kotlin, Swift, .NET, JavaScript). Here's a sample Q&A list for Angular developers to verify their hard skills.
Soft Skills Check
Even if you're not a tech person, you may ask common questions, checking the candidates' soft skills. They are important as well as hard skills, so you should devote special attention to them. Bear in mind that proficient communication and teamplay are a must-have for a good dedicated developer.
Below you can get acquainted with our Q&A list for candidates' soft skills check.
How to Manage Dedicated Developers
The development process is not as easy as pie; it may have a lot of challenges. For instance, the developers can quickly fix one bug for one day, but the other can immediately appear and take even a couple of weeks. That's why you should know how to wisely manage your chosen dedicated team and set clear goals and deadlines concerning force majeure circumstances.
Project management methodologies
To manage your dedicated development team successfully, you should know the project management methodologies. What is it? Project management methodology (approach) is an idea or practice that can assist you in the management of development workflow.
Some of the fundamental approaches are listed below:
Waterfall
Agile
Scrum
Kanban
Let's briefly discuss each of them.
The Waterfall
It's a project management approach which means that the tasks should be done one by one, finishing one stage and starting another. This method can be suitable for your project if your final aims are clear and your stakeholders' requirements are predetermined. If everything mentioned describes your project, you can follow the Waterfall stages, such as requirements-research-construction-building-testing-maintenance, building up your product step-by-step.
The Agile approach
It can be represented as the flexible one when a team can reconsider the project during the workflow if necessary. So, thanks to Agile, the development processes start being quicker because of well-coordinated teamwork. The Agile methodology includes short work stages with frequent reassessment and testing. All the tasks are added to the backlog, and the team can choose them according to their priority.
Cleveroad developers work according to Agile methodology, which allows a speedy workflow and effective results. Moreover, the clients can be in touch with us at every stage of the development process.
The Scrum methodology
It is known as a kind of Agile project management. According to Scrum, you can divide your workflow into small circles called "sprints" lasting about 2 weeks. The team takes the tasks from the backlog on every sprint iteration. The teams are headed by a Scrum master who helps the developers to analyze the work done or change something before the beginning of the next sprint.
This approach is a perfect match for those who are searching for seamless results. However, keep in mind that your team should be committed to showing perfection.
Kanban
If you're looking for a visual representation of your goals achieved, you can use the Kanban approach. Represented by a table, it can illustrate every part of the workflow and helps your team complete the tasks sequentially, individually focusing on the most critical aspects.
How to Track Tasks
If you want to know each detail of the project workflow, you should track your dedicated team's work using special tools, such as Kantree, Trello, or Jira. They can help you manage the development process and see every minor change.
Here, in Cleveroad, we work with Jira since it has all the required characteristics for software development process as well as intuitive and convenient UX.
Dedicated Team Adaptation
Software development is quite a fluid sphere. New programming languages and evolving technologies make the programmers know them all to be relevant due to the tech tendencies. Thus, your dedicated team should be quick, committed, and well-educated in everything new because new methods are preferred more than old ones. For instance, experienced programmers can quickly define and fix bugs. However, using special tools can make the mentioned operations faster than usual.
That's why your team's adaptation to new tech innovations is crucial. You can also take care of it by offering online presentations, workshops, and other ways of team self-education.
Dedicated Software Developers Rates Across the Globe
It can be challenging to choose a region of the world for outsourcing. You should determine a time zone that's preferable for you and an acceptable hourly rate since each country has its average hourly rate for software development. According to the Accelerance report for the second part of 2021 and 2022, the hourly rate in various regions looks as follows:
Hourly wages by countries

| Region | Developer ($/h) |
| --- | --- |
| Central Europe | $21-118 |
| Latin America | $21-93 |
| USA | $41-175 |
| Asia | $14-75 |
In Estonia, the average hourly rate is about $25-45 per hour.
Cleveroad's Approach to Providing Suitable Developers
Finally, we'd like to tell you how Cleveroad strives for a high-quality level and why our programmers can work on products of different complexity.
We care about our employees' speaking skills by providing compulsory English courses. That's why all our developers (as well as the project managers) can communicate with clients fluently, having a high level of English.

Even if you've got a significant time difference with us, it's not a problem. Our dedicated team will adapt to your hour zone, meet all the deadlines, and implement your project on time.

Our technical team knows how to implement modern innovations in website and app creation properly. The reason for that is simple: the programmers always stay tuned, attending different conferences, workshops, and meetups devoted to modern technologies. This way, they can remain experienced and competitive.
Having read this article, you can start looking for a software developer for your project in the chosen region. If you want to know more about our technical staff and ask more questions, get in touch with us.
Let's talk about dedicated teams
Contact us to learn more about dedicated teams at Cleveroad and get free tech consultation.
Frequently Asked Questions
Yes, it is. Reduced costs, cooperation with tech talents, adapted taxation, time-saving, and high quality are not a complete list of advantages you can obtain working with a dedicated team.
The first one is cooperating with offshore software development companies. You can contact a trustworthy vendor to hire a dedicated team for your project. The second is freelancers. Look for dedicated freelance developers on resources like Toptal and Upwork.
Bear in mind: it's up to you to decide what option to choose. You should consider your project requirements to make the most appropriate decision for your project.
You can employ dedicated developers from various regions. However, their hourly rates can be different. To give you a hint, there are average rates of developers in different regions for 2021-2022.
The USA. $41-$175 per hour
Latin America. $21-$93 per hour
Asia. $14-75 per hour
Central Europe. $21-118 per hour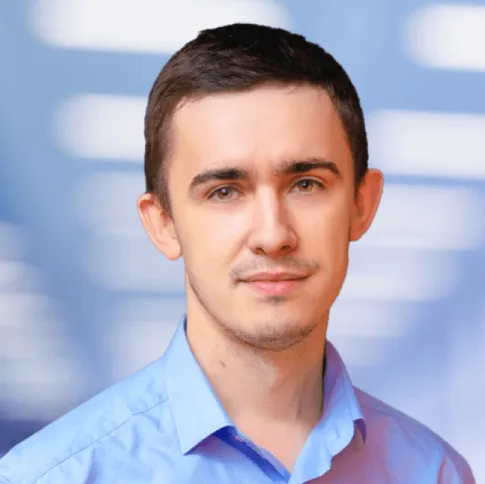 About author
Evgeniy Altynpara is a CTO and member of the Forbes Councils' community of tech professionals. He is an expert in software development and technological entrepreneurship and has 10+years of experience in digital transformation consulting in Healthcare, FinTech, Supply Chain and Logistics
Rate this article!
1912 ratings, average: 4.90 out of 5
Give us your impressions about this article
Give us your impressions about this article