How Much Does It Cost to Build a Fitness App?
Fitness apps became mainstream these days. According to recent research, the global fitness app market size will reach $13 billion by the end of 2025. People track their everyday activity to stay fit and healthy. Obviously, they tend to choose user-friendly and attractive apps for this.
If you're reading these lines, you're probably interested in the cost of developing a fitness app.
Unfortunately, there's no simple answer. Fitness app development cost depends on various factors, from design complexity to the developers' location. This guide will walk you through all of those factors.
Few Words About Fitness Apps
Let's start with the basics to understand the industry better. Fitness apps can be of various types. Depending on the chosen type, you can integrate the required features. Obviously, the app features and their complexity are the primary parts of the cost of the fitness application.
Types of fitness apps
There are various types of fitness apps: fitness coaching, workout apps, diet and nutrition apps, and activity tracking apps.
Fitness coaching
To achieve fitness goals, users should have an appropriate workout plan, control exercise technique, and a balanced meal plan. So, it's better to have a personal coach. Modern fitness apps include smart fitness coaching with personalized workout plans.
Workout apps
These apps let users to track their workouts. Such workouts aren't personalized, so users have to pick exercises on their own. Still, workout apps give more information about each workout like the number of calories burned, affected muscle groups, and overall health impact. With third-party smart devices, apps can track even more data.
Diet and nutrition apps
Users need to maintain a balanced diet to keep fit. That's where diet and nutrition app development comes in handy. They let users log the food consumed during the day and see what microelements and how many calories it contains.
Activity tracking
As you can say from the name, these apps track users' activity. They track the number of steps taken, running or cycling distance, and can even memorize the route.
How to make a fitness app that motivates users? We've сut the workout app development process into pieces and provided the brightest examples.
Market leaders
It's always a good idea to analyze market leaders before getting started with mobile development services. They can give you some valuable ideas for features and can help you understand what monetization strategy to pick.
Below you can find the top five apps in the health and fitness category:
Nike Training Club.

The Nike Training Club

app offers personalized workouts and wellness guidance to help users build fitness habits and see lasting results. Each program is led by a Nike Master Trainer and is designed to be flexible enough to fit into a busy life.
RunKeeper.

Runkeeper

tracks data and provides statistics after each activity is completed, mainly focusing on such activities as cycling, running, and walking. Also an app periodically offers users to take Runkeeper Challenge and sets timelines to complete it.
Fitbod.

Fitbod

becomes a powerful tool for workout optimization according to your parameters, available equipment, and past workouts experience. Also, This app helps to brighten up your physical activities by implementing new exercises each time.
MyFitnessPal.

MyFitnessPal's

defining aspect is an effective gamified approach. This allows users to reach their fitness goals with more engagement. It also offers an accurate calorie count, helps to track and improve fat, carbon, and protein intake, and has a barcode scanning feature in the premium version.
Strava.

Strava

provides users not only with workouts tracking but also with a huge and supportive community. That makes it a complete social network for people tightly engaged with sports. The app also tracks your activity via GPS and lets you analyze or share this data easily. The app is positioned for running and cycling but is also perfect for other activities like swimming or walking.
How Much Does It Cost to Create a Fitness App?
The cost to develop a fitness app consists of several aspects — features, UI/UX design, quality assurance services, DevOps services, and project management. Taking all these aspects into account, the approximate cost of developing a fitness app is going to vary from $50,000-$150,000+.
It's common to launch an MVP version of the fitness app and get first user feedback before investing more money in the idea. Minimum Valuable Product stands for the app with basic features that satisfy the users' needs. After launching an MVP, you can gradually add advanced features to attract more users.
Discover custom fitness app cost
Our team is at your disposal. We'll study your demands and calculate your fitness app idea price
MVP is also a good sign for investors whose emails are flooded with startup founders that don't have much to show. In other words, you have more chances to get investments with an MVP.
How to calculate the cost to develop a fitness application? You need to add time required for all the development components like back-end, iOS or Android development, QA services, UI/UX design, DevOps, and project management. After that, you need to multiply the time by the team's hourly rate.
Below you can find an approximate time and cost to develop a basic fitness app. To calculate an accurate price, we need to know the project requirements.
Cost to develop a fitness app: features

| | | | |
| --- | --- | --- | --- |
| Type of work | Backend development | iOS development | Android development |
| Features | 269 hours | 438 hours | 438 hours |
| Frameworks and libraries integration | 35 hours | 36 hours | 36 hours |
| UI/UX design | | 120 hours | 120 hours |
| Quality assurance | 217 hours | 343 hours | 343 hours |
| DevOps | 36 hours | 62 hours | 62 hours |
| Project management | 124 hours | 218 hours | 218 hours |
| Total time | 681 hours | 1206 hours | 1206 hours |
So, to create a fitness app, you need at least $95,000-$130,000 for one platform (iOS or Android) and $155,000-$200,000 for two platforms (based on $50/h rate).
How much does it cost to develop a fitness app?
Cost to Develop a Fitness App: What Stands Behind the Price
There are several defining factors that make up software development cost. For example, to develop more complicated features, developers need more time. Since you pay for the development time, the cost is increasing.
There are the factors that affect the cost of developing a fitness app:
Features
Platform
Design
Testing
Team location
DevOps
Tech stack
Basic features of fitness app and their cost
Features always depend on the type of your fitness app. To give you a hint, there is a list of basic features of any fitness app.
Registration and login. You should offer several login options to make the registration quick and easy for users. For example, you can integrate signup via Facebook and Google. Such a simple step will help you get more registered users. Also, it's a good idea to add email and password or phone number and password signups to give users a choice. The forget password feature is also a must have as users often lose their passwords. No password recovery means they're likely to abandon the app.
Workouts. You should add a list of workouts for users to choose from. For example, there can be workouts like warm-up, yoga, cross-training, and more. There should be a list of exercises and video playback to see the technique. Also, users should be able to start and finish a program. At the end of the workout, users can see the duration and the amount of burned calories.
Nutrition. Users need to have a list of meal plans with ready-made ideas. Also, it's common to add a list of groceries for those meals to let users buy necessary items. Moreover, users need an option to add their own meals and new recipes, writing down the details like amount of proteins, fats, and carbohydrates.
Fitness routine tracking. The app needs to track users' activity like steps taken, running distance, calories burned, and more. Each tracking parameter that you integrate affects the cost to develop a fitness app.
User profile. Users should add their personal details like weight, height, and fitness goals. Also, it's good to upload the photo and change a password.
Push notification. You should send push notifications to users to remind them about the scheduled workouts. It's also important to remind users to log their meals or drink water.
Payments. Depending on a monetization strategy, users may want to buy workouts or nutrition plans paying for a subscription or making in-app payments. So, it's better to integrate a secure payment gateway to make the payment process easy and safe. Developers use Braintree, PayPal, Stripe, and other payment gateways to make online purchases work.
Time to develop features of a fitness app

| | | | |
| --- | --- | --- | --- |
| Features | Backend development | iOS development | Android development |
| Registration and login | 29 hours | 32 hours | 32 hours |
| Workouts | 42 hours | 106 hours | 106 hours |
| Nutrition | 45 hours | 100 hours | 100 hours |
| Fitness routing tracking | 40 hours | 78 hours | 78 hours |
| User profile | 44 hours | 62 hours | 62 hours |
| Payments | 14 hours | 35 hours | 35 hours |
| Push notification | 14 hours | 14 hours | 14 hours |
| Total time | 228 hours | 427 hours | 427 hours |
Platform
How much does a fitness app cost? The answer depends on the chosen platform.
There are three popular platforms for software development — Web, Android, and iOS. If you want to create iOS and Android apps at once, you need to double the price of one app since they require different programming languages.
However, Flutter app development allows creating cross-platform solutions for iOS and Android reducing up to 50% of the final cost. The downsides are that Flutter specialists are quite demanded and the technology itself may not fit for complex products.
Design
Creating an attractive and user-friendly UI/UX design is a time-consuming and expensive process. However, the design is a crucial success factor since customers prefer to use intuitive apps. UI/UX designers require at least 120-150 hours to create a design for one platform — iOS or Android.
Mind that full UI/UX design is usually done for one platform (mainly iOS), and then it gets adapted to the second platform (Android). Thus, Android design takes 60-70% of the time required for iOS design.
Fitness app design concept by Cleveroad
Testing
Quality assurance services are vital for any tech project. QA engineers test the apps to find bugs and fix them. The cost to test your fitness app depends on project complexity. To test our basic version of a fitness app, QA engineers need at least 530-630 hours.
DevOps
DevOps services allow filling the gap between developers and the IT operations team, reducing the development time. DevOps specialists consider the right tools and automate the code flow from development to production. DevOps takes about 100-130 hours during fitness app development.
Development team
When looking for specialists who will fulfill all your project requirements, you have the three common hiring options. Let's consider them to find out which one is the most suitable for your case:
Freelancers. This option has the lowest cost and is suitable for minor tech challenges. On the other hand, such developers may quit the collaboration with you by switching to the other project even after receiving your prepayment. Besides, you are responsible for verifying their qualification.
In-house team. Gathering an in-house team allows keeping in touch with all of your team, so communication is on the excellent level. Yet, you are responsible for hiring, project managing, and covering vast amount of expenses, like office rent, hardware buying, salaries paying, and many others. Thus, this option has the highest cost of all.
Outsourcing companies. By outsourcing your project you are free of all the managing responsibilities and pay exceptionally for the scope of work accomplished. As a result, you can significantly decrease your outgoings. The team including specialists with a verified high competence is ready to start cooperation with you, so there's no need in conducting tiring interviews with potential teammates. Thus, the time-to-market is cut down, yet, the quality of your application remains top-class. Central Europe, in particular, Estonia is a famous outsourcing region, comprising a vast pool of talents, so you may find the best of the best to start a successful long-team cooperation.
Developers from different regions have various hourly rates. For example, the most expensive software development services are in the USA and Australia. On the other hand, software engineers from Estonia offer more affordable rates. So with that said, the developers' location and the chosen hiring option affect the final cost to develop a fitness application.
Developers' rates

| | | | |
| --- | --- | --- | --- |
| Region | Web developer rates | iOS developer rates | Android developer rates |
| North America | $75 - $120 | $90 - $130 | $90 - $130 |
| Western Europe | $70 - $90 | $80 - $110 | $80 - $110 |
| Central Europe | $30 - $65 | $35 - $75 | $35 - $75 |
| Australia | $41 - $70 | $45 - $70 | $45 - $70 |
Tech stack
Fitness app development requires a scalable tech stack. Developers use two different programming languages for developing iOS and Android apps — Swift and Kotlin respectively.
The chosen tech stack affects the cost of developing a fitness app. If you pick a rarely used tool or technology, the developer rates can skyrocket due to the lack of such specialists on the market.
To give you a hint, here's an approximate tech stack to build a fitness app:
iOS
Programming language: Swift
Networking: Alamofire
Android
Programming language: Kotlin
Networking: OkHttp 3
Backend
Programming language: Node.js
Framework: Express 4
Database: MySQL
API: Swagger
Tools
Signup: Amazon SES, Amazon SNS
Payment: Braintree
Push notifications: FCM
Storage: Amazon S3
How to Make a Fitness App: Steps to Follow
After learning all essential aspects of fitness app's purposes and structure, it's time to start building your own fitness app. To avoid possible confusion, we've composed a list of steps you should follow to make the development process go smoothly.
Step 1. Do market research and draw up a list of features
Before developing a fitness app, you need to research the market and study your target audience. It's good to gather information about customer needs and expectations and consider industry trends.
Doing the market research, you need to find answers to the following questions:
What are the goals of your fitness app?
Who is your target audience?
What are the users' needs and pains?
What features can solve their problems?
How to monetize your fitness app?
Depending on the collected data, you can create the list of the required features. After that, you can share the list with your development team to find out the best tech solutions.
Step 2. Hire a qualified development team
There are two primary options to cooperate with development teams — hire in-house developers or choose a reliable outsourcing company.
Creating your own development team can be quite profitable if you've already released the product to the market and got some profit. For example, several investors are interested in your solution, and you need to improve the app.
This option is more expensive in comparison to outsourced software development.
Outsourcing is gaining popularity due to affordable hourly rates, talented developers, and high quality of the final product.
Depending on the option you choose, you can change the cost to develop a fitness app.
Step 3. First contact
After you leave a request on the website of a chosen vendor, it goes straight to a Business Development Department. Then it is operated by your personal manager with robust experience in your business domain, who then contacts you to establish key moments of your further cooperation.
This step is also usually followed by signing NDA (Non-Disclosure Agreement) to keep all stages of your development and cooperation process confidential.
Step 4. Go through the Solution Design phase
When your request is operated correctly, the vendor contacts you to start opening up the concept and defining the main business goals, and scheduling a meeting with the Solution Team. The meeting will help the team to clarify all aspects and your requirements about the project. The Solution Design Team comprises business analysts, solution architects, and designers. Mainly Solution Team helps to determine:
A work scope
Basic quality attributes
Main & concerns
Business goals
If you still feel the need to clarify specific details, you may have an additional call with your team to compose a joint decision. Then it would be possible to make an approximate estimate and set a timeline for a project.
Step 5. Conduct a discovery phase
During this stage, you and your development team analyze all the project requirements and single out the ways for further development.
Requirements analysis. Our Business Analyst conducts a series of meetings with you to determine all the details about the app. We pay attention to app features, business goals, target audience, and monetization strategy.
Specification. This detailed document consists of app features, required technologies, and their dependencies from each other.
Wireframes. They stand for a schematic representation of the future interface. Designers put only essential elements of the app on the wireframes: buttons, links, forms, and others.
Quality assurance. QA engineers need to approve the specification and wireframes. It allows avoiding logical mistakes and guidelines violations.
Detailed estimate. This document consists of the final time and cost to develop a fitness app based on your requirement. It's time to move on with the development.
Step 6. Develop a fitness app
Before the development, designers should create all the app screens and their conditions. You need to approve the app design.
It's better to divide the development into several parts (they're called sprints) to make the process more structured. Each sprint takes two weeks. Developers integrate the required set of features and QA engineers test the app during this time.
Step 7. Release and support
If QA engineers haven't determined any bugs and weaknesses and are confident in the project's stability, it is ready to be launched. Most vendors help clients to release the final product to the digital marketplaces, or as in the case of web solutions, help to move it to the live server on the release day.
Once you are satisfied with the final results, the team handles the project materials, which include:
Design (link to Invision/Zeplin)
Project plan/risk register/change request (link to the project plan)
Quality Register (link to the test plan)
Specification (link to the document)
Source code (as a link to an archive or the client's repository)
Additional useful project files (link to Google Drive)
Link to website, admin panel (with admin credentials)
Links to App Store/Google Play
All credentials to other services
Moreover, by your request, you may continue cooperation and provide your project with the necessary support. According to feedback from the consumers of your product, the team may modify the project and add more advanced features. It is needed to keep it modern, functional, clean from multiple bugs and malfunctions, stable, and also updated on time.
Cleveroad Expertise In Building Fitness Applications
To demonstrate the expertise in creating fitness software, let us introduce the one of our latest projects - a gym directory for travelers called TrainAway. It's a global base of gyms that helps travelers see gyms nearby.
Besides, TrainAway lets travelers book a gym session or buy a subscription to keep feet wherever they are in the world.
So if you're looking for an IT provider to build a fitness platform, Cleveroad can assist you in your venture. Here are some details about us and our competencies in software development for Sports and Fitness industry
Cleveroad is a trustworthy software development company with headquarters in Central Europe, Estonia. Our experience comprises 170+ successful projects delivered to businesses of various scales.
We have more than 10 years of experience in providing a great diversity of IT-related services and digital products in sought-after domains like FinTech, Healthcare, Retail, Social Networks, Video streaming, and more. Companies benefit from our solutions by maximizing business processes efficiency, reaching goals, and overcoming many work challenges.
Our team helps startups, SMBs, and enterprises accomplish their targets and fulfill all their requirements as well as deadlines.
Cleveroad's flexible partnership models can suit every case:
Staff Augmentation. Following this model implies enriching your current team with specialists with the required qualification for a particular work scope. Such an approach is the most suitable in cases when you need temporary cooperation for completing certain tasks. The payment process is simple: the expert's 8 working hours are multiplied by their hourly rate.
Dedicated Team. With a dedicated team you may employ a specialist with a proven competence and in-depth experience in a certain domain your project requires. It allows expanding the opportunities and getting an additional teammate who will help in accomplishing certain tech tasks for your project. Same here with payment: the expert's 8h/day multiplied by their hourly rate.
Fixed Price. Here, all the requirements of the project are defined from the beginning to estimate the fixed final price. This model is suitable in case you have a limited budget and your needs and expectations from the final software are clear.
Time and Material. This model allows starting product development with unclear requirements and scope of work. Thus, a client can ask to make changes in product requirements at any time which is extremely beneficial when completing large-scale projects. However, it's quite hard to determine the final costs because of the model's specificity, and it may be difficult to scale the total amount of time and materials the project development requires.
Having experience in fitness software development we're ready to help you to create your solution based on your concepts and vision, accommodating you with stable and clear communication, high technical skills, and reliability.
Got an idea for a fitness app?
We're ready to provide you with a custom project estimate for your fitness platform
Frequently Asked Questions
To create a fitness app, you need at least $94,350 for one platform (iOS or Android) and $154,750 for two platforms (based on $50/h rate).
There are the factors that affect the cost of developing a fitness app:
Features
Platform
Design
Testing
Team location
DevOps
Tech stack
Features always depend on the type of your fitness app. To give you a hint, there is a list of basic features of any fitness app.
Registration and login
Workouts
Nutrition
Fitness routine tracking
User profile
Push notification
Payments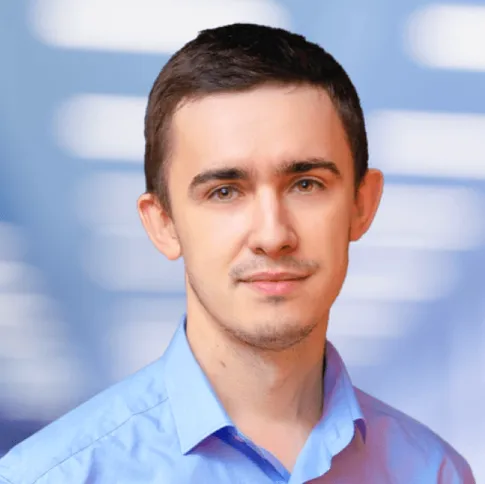 About author
Evgeniy Altynpara is a CTO and member of the Forbes Councils' community of tech professionals. He is an expert in software development and technological entrepreneurship and has 10+years of experience in digital transformation consulting in Healthcare, FinTech, Supply Chain and Logistics
Rate this article!
2707 ratings, average: 4.78 out of 5
Give us your impressions about this article
Give us your impressions about this article
Bhavika
03.10.2022 at 10:22
HI there, Really a great article, I am writer and looking some information about fitness app development and really your article is helped me. Thank you. keep going