Create Your Own Meditation App: Guide on Software for Inner Peace
The level of human stress is now often beyond the norm, prompting the search for new solutions to restore and support mental well-being. Modern telemedicine platforms are a wonderful way to support not only the current state of the body but also the soul. This is also evidenced by the market share of telemedicine apps focused on meditation and user stress relief. Sensor Tower report indicates that in January 2021, Europe's 100 booming wellness and mindfulness apps exceeded $45 million in customer spending, up 134% Y/Y. In today's world, meditation, as a way to relieve stress has become very popular and loved by many users. Digital solutions with intuitive functionality for such purposes are extremely relevant.
This post will disclose how to create a meditation app for mental health maintenance, delve into the basic functionality, main benefits, and roadmap for implementation, and find out the details on calculating the right price for development.
Why Would You Benefit by Developing a Meditation App Now?
Life in our society has become much more stressful in contrast to the previous decades. We can state this fact considering the global pandemic of COVID-19. According to Statista, roughly 67% of employees claimed to have higher stress than in previous times. Society strives to handle stress and anxiety by applying a diversity of methods, but meditation is the most common and efficient way to do that.
TechCrunch states a remarkable number of more than 52 million people installed one of the well-known mindfulness apps in 2019. Due to the GlobeNewswire insights, the usage of meditation apps is exponentially rising, and its market is projected to be estimated at US $341.9 million by 2029.
Mindfulness platforms have been for good several years already, yet, their demand has drastically risen. The major reasons are the lack of sustainability, the global pandemic, the crisis, and other huge number of people of our decade experience. As a result, meditation and yoga, accompanied by a diversity of breathing practices, natural oils, and mantras, have become a great way to calm down and maintain the mental state of many individuals.
Let's disclose the other reasons that have provoked the growing demand for such meditation applications.
Growing daily stress
Researchers of Healthline have detected that the level of stress nowadays has risen in contrast to the 1990s, especially when it comes to middle-aged individuals. The crucial causes of that are as follows:
The need to simultaneously raise children and care for elderly parents
Economic conditions
Fatiguing quantity of information that technologies ensure
Progressing divorces statistics
The necessity of multitasking
The anxiety of missing out caused by social media
Environment damage
People have more stress, notice it, and start discussing it on all the available platforms. No wonder mental health awareness became a new trend.
Pandemic
We might have dealt with issues associated with stress prior to recent years. However, after the beginning of the global COVID-19 pandemic, it became unbearable for many. People reportedly experience higher depression levels, stress, and anxiety. Moreover, some of them are facing and trying to overcome posttraumatic stress disorder (PTSD).
Such mental health challenges were the result of the following:
Loneliness
The constant presence of the family/partner
Limiting personal freedom
Raised in domestic violence
Racism issues, in particular, toward Asians
Lost financial resources and businesses devastation
Countless amounts of bad news that raise anxiety
No special equipment required
When users try to meditate alone at home, no special equipment is required, which means that the maximum audience can try your application. The COVID-19 outbreak has decreased the budget for many people and restricted the opportunity to attend gyms. Nevertheless, they lack the sufficient skills and knowledge to fulfill the meditation process correctly. Due to this, meditation app development is an excellent way to provide the audience with a digital trainer that properly discloses how to apply mindfulness practices. With in-app guidance, users will be able to finally relieve anxiety and muscle tension.
A vast amount of positive results
Meditation has numerous benefits; lower stress and anxiety is only one point on the list. This activity also helps to:
Get inspiration and power to fulfill daily tasks
Be more loyal and kind towards the surrounding people
Overcome both chronic and acute stress
Grow concentration and focus
Prevent age-associated memory issues
Track your inner and outer conditions and feelings
A user does a single training and obtains the absolute set of positive outcomes that impact their life-long as well as short-term.
Sara Lazar

Ph.D., Associate Researcher in Psychiatry, Massachusetts General Hospital Assistant Professor in Psychology, Harvard Medical School

Mindfulness is just like exercise. It's a form of mental exercise. And just as exercise increases health, helps us handle stress better, and promotes longevity, meditation purports to confer some of those same benefits.
Monetization models
Besides the question of how to make a meditation app, it's valuable to understand how to make it profitable. Let's take a brief look at the most popular monetization models that can be implemented:
In-app purchases
This model refers to the premium app features accessible only after paying a set fee. It delivers new user experiences, such as new capabilities and functionality. This type of monetization model applies to both free and paid apps.
In-app advertising
Advertising is the most lucrative app revenue model. Mobile app owners use this monetization model to profit from their apps without disrupting the customer experience. An in-app advertising strategy is easy to implement; you only need to show commercial ads in your mobile apps and get paid by ad networks.
Freemium (free and premium)
As the name suggests, Freemium is a combination of Free and Premium. App service providers offer some basic free features to the user, and some advanced features are premium. Users must pay for the premium features of the app.
Subscription
This subscription-based app monetization model is similar to the Freemium one. Project owners can be paid monthly or annually for a subscription.
Pay-per-download app model
This paid app model assumes that you have to pay to download the app. App developers must set an affordable download fee so that people don't hesitate to download your app.
Best examples of apps for meditation
The current market already has a range of platforms worth your attention. Here are some of them for your inspiration to create your own meditation app:
Calm
The Calm app has 16 free meditation and breathing exercises, including a 7-day beginner's program. It contains soothing nature sounds like rain and a mountain lake to help you relax in noisy places like on an airplane. There are also free 21-day programs that focus on stress management and anxiety calming. They also vary in length, from 3 to 30 minutes.
Some of the more in-depth programs are only available by subscription ($60 per year), but cover helpful topics such as transitioning to healthy sleep, stopping stress eating, improving your relationship with yourself, and more.
Buddhify
The approach is to select meditations based on your needs at the moment. Buddhify has been focused on 14 different activities, from walking to solving difficult problems. So regardless of your emotional state, there's a meditation exercise to help you get through it. Buddhify is better suited for those who are already somewhat familiar with mindfulness and don't need help with motivation.
Aura
Aura focuses on short bursts of meditation (programs last three, seven, or ten minutes) that are ideal for people on the go. The subscription section has over 1,000 exercises for meditation and mindfulness. Aura is also good for people who are interested in analytics. After each session, the app asks short questions about the user's current mood to build a chart that tracks your mood daily. Aura also sends meditation reminders throughout the day.
The free meditation in Aura is limited (and short- it lasts only three minutes), so users may have to invest in a subscription to take advantage of what it offers. The annual fee is $30, and a lifetime subscription is $60.
How to Meditate Using Mobile Apps?
Before calculating the meditation app development cost, it is worth mentioning in more detail how meditation takes place and what inherent processes and interactions with the client within the platform take place.
Meditation with an app: gradually
Onboarding
Familiarity with the capabilities of the platform is essential when a user first interacts with the platform. The intuitive functionality and a brief tour of the application's layout will help users quickly understand how to use it correctly and get the most out of its capabilities.
Assessment of mental health conditions
Aside from this, a basic step for meditation app creation is a short survey of the user regarding their problems, complaints, and goals that they would like to achieve with your app. This will help to create an appropriate practice plan and personalize it.
Selecting an accompaniment (meditation guide)
The mindfulness app should include the ability to select a coach for meditative practices. This part should look like a catalog of experts with a brief description of them, their specialization, as well as their experience. In this way, your audience will be able to choose the right guide for effective practices.
Plan
Based on user responses to the above survey, a customized meditation and practice plan of the appropriate type is created. You can also implement an in-app calendar with session schedules and notifications to remind them of incoming training.
Wearable devices compatibility
Tracking physical health and its reactions to certain practices will be more effective if you make your app interoperable for smartwatches, special clothing, bracelets, or other wearables.
Gamification
This is a great way to increase user engagement. For example, you can give rewards to users for each session or choose any other way to encourage their sessions.
Core and Progressive Functionality to Include in a Meditation App
When answering how much does it cost to build a meditation app, we can't avoid taking into account the features and functionality of your future app, as it's the vital factor that determines the final price. Let's divide this paragraph into basic and advanced elements of functionality that you can implement and describe each feature more precisely:
Basic functionality
To create a meditation app at an adequate cost, you may primarily deploy the MVP product- a Minimum Viable Product abbreviation. It implies a platform that comprises only essential features with the opportunity to extend the functionality later.
Sign-up form
Friendship starts with a smile, and a meditation app starts with a user registration form. We advise making the process as simple as possible because your audience wants to spend a minimum of time filling out all the required fields. On the first page, it is necessary to ask the user to enter a name and password, provide an email address, and agree to the app's terms of use.
Personal profile
This feature helps users personalize their page, add photos, change profile status, subscribe to plans, switch languages, and enable notifications. Suppose your meditation app's marketing strategy is to create a community of mindfulness enthusiasts around you. In that case, we recommend adding a friends list to your personal profile so users can find each other and meditate together. This will fuel audience interest and bring them back to the app. Both Headspace and Calm, for example, use this feature.
Library
Content is what influences user engagement and increases customer retention rate (CRR). The broader and more varied the content, the more people will stay in the app, browsing and trying new sessions. Apps typically offer meditations of varying lengths, options with and without instructions, and themed sections - before bedtime to deal with the fear of flying or anxiety. We recommend breaking meditations into logical groups so users can easily navigate the library and choose what they need most. Whether your users have a beginner level or they are experienced meditation practitioners, your solution should allow them to find meditations that offer methods according to their current skills and experience.
Play/stop buttons
The play screen isn't just for the users but also for the creators of the app-a bright, big button works as a call to action and makes you want to click it as soon as possible. Meditation with eyes closed helps better focus on breathing, so we recommend thinking about a 3-5 seconds pause between the moment when the user presses the play button and the beginning of meditation. Here's a list of essential items for this page:
A play/stop button
A timer so users can see how long the meditation is and how much time is left
Rewind buttons
Sound settings (volume, speed, and voice selection)
Progress tracking
Let your audience see their elaboration. If the user keeps track of their results and receives rewards for reaching certain goals, their motivation to access the app again and again only grows. Headspace and Calm give special medals for meditating for several days in a row or, for example, taking a themed course in its entirety. If you intend to make an app for meditation, we recommend taking the idea with statistics as an example.
Push notifications
The Headspace app uses push notifications to keep users interested and encourage them to open the app. Calm offers a daily reminder to take a break and meditate. For example, every morning at a fixed time, you can receive a notification with an inspirational quote and an invitation to start meditating.
Payment gateway integration
Embedded purchases and paid subscriptions are what will make your app money. Therefore, the payment interface should be as easy and straightforward to use as possible. The most popular options and integrating with bank cards, ApplePay, GooglePay, and PayPal.
Advanced features
Now let's disclose what advanced features you can implement to build a meditation app and make it in-demand.
Different voices
Delving deeper into how to create a meditation app, there should be the opportunity to select the voice suitable for the preferences and tastes of your audience (male/female, different voice timbre.)
Motion UI
This trend in the meditation app development interface can significantly enhance your customers' journey. Trends and the latest market tendencies are vital for applications of this type, as they should satisfy the visual perception of users, be intuitive, and calming.
Google Home integration
Integration with such a Google smart home allows users to apply meditative practices without using their hands. The meditation apps allow you to connect to Google Home and other similar devices via your customers' mobile devices.
Going Along the Chain of Creating Your App: From Idea to Release
Having studied all the above-mentioned details, we can consider a detailed roadmap to build a meditation app. Let's get acquainted with the main steps to be followed for the successful implementation of a mindfulness project.
Idea validation
Initially, you should outline the basic requirements of the project for its successful implementation. To do this, you should first choose its main directional vector:
Relaxation
Sleep
Meditation
Attention focusing
Relaxation of muscles
Panic attacks and emergency sessions
Aside from this, you should consider the type of meditation app:
Guided. They traditionally comprise a playlist of meditation music or tracks
Mindfulness. These are timer applications that enable recording every session
Networking. It's a great choice to engage the community and allow the users interested in this field to connect with each other
Contacting an experienced tech vendor
Once you have an idea, you are ready to go to platforms like Clutch or GoodFirms to opt for a competent software development vendor. A reliable partner will become an indispensable assistant in the digital world who will help you build the functionality as well as the architecture and make sure your application complies with the requirements of your region required by the industry. Apart from this, Cleveroad has a special workshop for this stage.
Solution design stage
The next step of how to create your own meditation app is the solution design stage. It asks, what purposes should the app execute? In this stage, the team defines the requirements for the new software and analyzes the cost required for it. You consult your vendor with your project requirements, modules, architecture, and design. Besides, you disclose the core objectives, requirements, and goals of your future product.
Discovery phase
During this stage, when your aims and needs are outlined, your team focuses on the creation of a detailed roadmap for the project implementation. They are turned into the detailed feature list as well as the UX roadmap. Apart from this, the estimate is also completed here.
UI/UX Design
The next phase in the software development lifecycle is the creation of the interface for the future mindful app. This phase defines the system elements, components, modules, screens, various sections, and data types that the system operates on. The system design defines how the system will look and function and where the functional elements will be located.
Development and implementation
This is where the development and deployment take place. Now we create the software. All the actual coding is done at this stage of the SDLC. This is the least complicated step if all the previous steps have been done carefully. In the system development lifecycle, this is where the code is written and configured to meet certain requirements and functions.
One more step of how to create a meditation app is to check whether the app we created works correctly and reflects the goals we set at the beginning. At this stage, we check for defects and flaws. Later, once detected, we try to solve any problems until the product meets the current specifications.
App release
After a detailed quality check and fixing all the flaws, the release takes place. The application is launched on the platforms depending on the operating system you design the app for (App Store/Google Play.) In order to do this, industry-specific guidelines and requirements must be met.
Maintenance and support
The software development lifecycle phases include another step, which is maintenance. This phase involves periodic maintenance of the system to make sure that the system is not obsolete. This includes replacing old hardware and continually evaluating product performance. This helps keep your application top-notch.
How Much Does It Cost to Build a Meditation App?
The approximate cost of telemedicine projects varies between $75,000 and $250,000. Let's start by looking at how much does it cost to build a meditation app depending on your team and the type of hiring model.
Software development vendors you can opt for:

App development provider
Notion and principles
Average Cost per hour
Total Cost

Local software development provider in the US

The most constly due to the local basing

The hourly wage of a US developer varies from $150 to $200 per hour.

$150,00

Freelancers

Most cost-effective of all, yet, no competence and quality guarantee

The final cost is determined by the rate (average is $15 to $40) Let's consider an average wage of $20 per hour.

$20, 000

Outsource vendor in India

Decreased costs, yet, often lack of adhering to the guidelines

The average hourly rate of an Indian developer is $25 per hour.

$25,000

Outsource company in Estonia

The most cost-efficient option of all; Outsourcing your meditation app development to Estonia delivers you: Accelerated time-to-market Adequate costs Top-class quality of services Full requirements compliance

The average hourly rate in this region is $35 Yet, the cost is much more adequate, as you receive a guaranteed maximal app quality
We would like to note that the amount given is for your information and is not final. It is highly optional and will vary for each case. However, this amount most often includes the following functional modules:
Patient profile
Appointments and training management
KYC procedures
Booking
Video call
Let's also take a look at the average rates in diverse regions:
Hourly rates of developers globally:

| | | | | | | |
| --- | --- | --- | --- | --- | --- | --- |
| Specialist/Region | North America | Australia | Western Europe | Northern | Asia | South America |
| Frontend developers | $70-$90 | $60-$75 | $60-$80 | $40-$55 | $35-$50 | $45-$70 |
| Backend developers | $75-$95 | $75-$80 | $70-$85 | $40-$55 | $35-$55 | $45-$75 |
| iOS developers | $80-$100 | $75-$90 | $75-$95 | $45-$70 | $40-$70 | $50-$80 |
| Android developers | $80-$100 | $75-$90 | $75-$95 | $45-$70 | $40-$70 | $50-$80 |
| UI/UX designers | $50-$70 | $50-$70 | $45-$60 | $35-$50 | $20-$49 | $45-$70 |
| QA engineers | $50-$70 | $50-$70 | $45-$60 | $35-$50 | $20-$49 | $45-$70 |
| DevOps engineers | $80-$100 | $75-$90 | $75-$95 | $45-$70 | $40-$70 | $50-$80 |
Many businesses already profit from outsourcing benefits. Central and Northern Europe offers a lot of great options for cooperation and partnership within your meditation app development. Estonian software development teams, in particular, can offer you a number of benefits at a reasonable cost:
No interviews required
Fast project launching
Guaranteed top expertise and quality
Up/down team scaling opportunities
Cost-efficiency
Flexibility
Cutting-edge technologies applying
How to Increase the Success Rate of Your Meditation App?
Here are the core points to smoothly create a meditation app, make it sought-after for the audience, and quickly recoup the development costs:
High-quality interface design
The design of an app requires special attention. In mobile development, design is not only the product's visual design but also the app's structure based on the logic of user behavior. It is the design that provides usability and helps to gain the favor of the target audience. Of course, the visual itself should be in a pleasant soothing palette, intuitive, and user-friendly.
Thorough market research
User research is a tool that solves certain problems. Qualitative and scrupulous competitor research gives you the ability to understand what your audience needs as part of meditation and mental health support. It allows you to stand out from the crowd of other projects in this sector. Audience and competitor research gives you the following benefits:
Saving financial investment in implementation and marketing. A better understanding of users - do not do what they do not need.
Full understanding and a unified view of the team. The team knows what problem and for whom it is solving, so it does it faster and more motivated.
A clear vector of development. We get to know more about users' pains and understand in what direction the product can develop and what functionality is better to implement for this purpose.
Experienced technical vendor
The most important way to succeed with a mindfulness project is to find and partner with an experienced technical advisor and developer. They can help you hit the bullseye with features, design, pains, and audience needs. A team that includes such experts has the ability to execute a project from the initial stage to deployment with your minimal involvement.
We are ready to become such a partner for you. Cleveroad is your credible software development vendor with 11+ years of experience in providing our partners with fully-fledged bespoke software. Let us demonstrate our competence in telemedicine app development in our recent project case: Mental health app for people to work on their mental and general health condition.
Nedley Scorecard from Cleveroad
NLS solution is created primarily to accomplish Nedley Depression and Anxiety Recovery Program. It's a proprietary program developed by Dr. Nedley. Clients who deal with depression disorder have the opportunity to track their daily progress with the NLS notifications. After that, within a set period, customers can enhance their mental state by leveraging special timetables and practices.
Cleveroad professionals have managed to apply Big Data algorithms to select activities for each customer analyzing the assembled data. The app offers them an activity that is the most powerful for the prevalent number of other clients, considering an in-depth analysis.
Nedley Scorecard by Cleveroad
Frequently Asked Questions
To successfully design and implement the mindfulness app, you should go through the following stages:
Idea validation
Contacting an experienced tech vendor
Discovery
UI/UX Design
Implementation
Deployment
You should apply to an experienced software development vendor who will complete the SDLC (Software Development Life Cycle) and implement the following functionality modules:
Patient profile
Appointments and training management
KYC procedures
Booking
Video call
The cost to create a mindfulness app is variable and depends on the hourly rates of your software development provider. Roughly, it ranges between $75,000 and $250,000.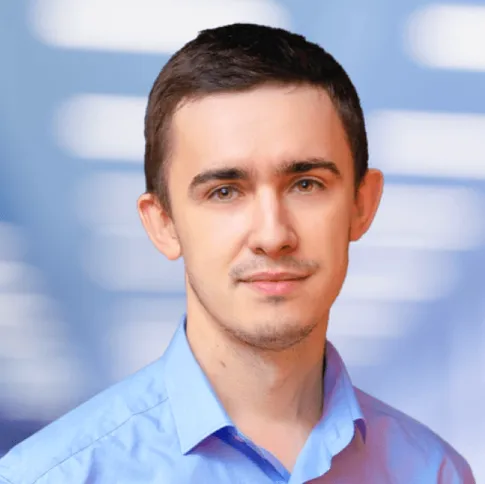 About author
Evgeniy Altynpara is a CTO and member of the Forbes Councils' community of tech professionals. He is an expert in software development and technological entrepreneurship and has 10+years of experience in digital transformation consulting in Healthcare, FinTech, Supply Chain and Logistics
Rate this article!
715 ratings, average: 4.94 out of 5
Give us your impressions about this article
Give us your impressions about this article