How to Find a Technical Co-Founder in 2023: Platforms, Hints, and Alternatives
Great products rise from a small idea. There are tons of startup examples that succeeded due to high hopes, hard work, and bright ideas. However, if you're building a product, the idea is not enough. To create a problem-solving piece of software, you should have a technical background, understand the software architecture, optimization methods, and so on.
But how personalities like Steve Jobs, Chad Hurley, and Brian Chesky came up with their tech solutions? They had no decent technical background or degree. The answer is — technical co-founders. In this post, we've explained how to find your own Steve Wozniak, where to find a technical co-founder, and why CTO as a service is also a worthy option.
What Is a Technical Co-Founder?
It's important to understand that a tech co-founder is not just a regular employee with a technical background. Tech co-founder is a co-founder in the first place. These people fully dedicate themselves to the product and build it from scratch. They invest no less amount of time and effort into the project as you do.
Here's what tech co-founders can be responsible for:
Hiring and organizing a development team
Shaping a development strategy
Building the project's MVP
Drawing up the project's tech stack
Dealing with other business-related tasks
That's why a technical co-founder gets a large share of the company for their efforts. Of course, it's up to you as a founder to decide the final share of your partner, but every experienced person knows the price for their effort and won't work for a meal.
It's obvious that tech co-founders should be reliable people because they make vital decisions about the company. In a perfect world, your co-founder should be a person that you know very well. It may be your college classmate, a colleague from the previous working place, or a childhood friend. These are the people that have been around for a long time, so you know what it's like to work with them and how trustworthy they are. But we're well aware that not every person has a loyal friend to start a business with, that's why we've created this guide.
When Should You Search for a Technical Co-Founder?
So, you're thinking about sharing your startup with a technical co-founder. The question is, what signs indicate that you need to find a technical co-founder and when you should search for them? There may be a ton of different aspects, starting with a tight budget and ending with a lack of experience in the chosen niche. A tech co-founder should supplement you and create a strong alliance without drawbacks and pitfalls.
Actually, there are three common options when hiring a tech partner for your project:
Chief Technical Officer (CTO)
Co-founder
Software development company
The main advantages of CTO as a service are speed and flexibility. It's a common case when startup owners seek technical co-founders at the last minute and do not find one at the right time. However, it's easier to find a CTO largely because CTO is a paid position. CTOs have a clear motivation to do their job, while technical co-founders work for an idea and a share in a no-revenue startup.
As for the software development company, this option will suit you if you need a technical contractor rather than a long-lasting partner for your business. The software development company can help you to build up a feature list for your project, estimate the expenses, and deliver a quality product in the shortest terms possible. However, identification of business needs during software startup business plan writing, market research, and overall strategy falls onto your shoulders.
5 skills of a experienced tech co-founder
Now, let's discover all the cases when you have to search for a technical co-founder.
You Don't Have a Technical Solution for Your Problem
A great idea is only half the battle. To give life to your idea, you should have an in-depth understanding of the problem and come up with a technical strategy to solve it. This requires you to be a tech-savvy person or to have one around you. That's the point where you'll probably need a technical co-founder.
But remember that your tech co-founder shouldn't be a one-sided coding person. To build a successful startup, your partner should be a strategic individual that understands the business requirements. Just a programmer without a business background can't build a successful startup from scratch, no matter how many programming languages they know.
The same thing concerns CTOs. However, when hiring a CTO, you have more confidence in their technical and business skills. That's because they serve as an employee, rather than a stakeholder. They don't make any financial investments into your project. That's why the requirements are higher, and they feel responsibility for the work they do.
A tech co-founder or a CTO shouldn't be one-sided programmers. Search for people with a combination of technical and business background.
You Need a Dedicated Companion
Today's IT market offers a range of services for any budget size. The cheapest option is to hire freelance software developers. Yet, the outcome of this venture is hard to predict. The reason is that freelancers often don't feel any commitment to your company or the project. The only thing they're concerned about is to finish a job and get their paycheck. The worst-case scenario is when the freelancer drops the project halfway and goes silent forever. So, if you need a technical co-founder, it's better to make sure that they dedicate themselves to the startup.
Mind that your companion shouldn't be just a guy that handles all the tech-related work for you. Both of you should cooperate as a team and supplement each other. Tech people often lack marketing and sales skills. That's where you can be useful for your technical co-founder.
In our guide as to dedicated software development, we've explained how to hire a dedicated team that will build an excellent product. Read it to know more!
In their turn, CTOs will work on the project without regard to your skills. It doesn't mean that you should do absolutely nothing, but as long as CTOs for hire get their salary, they will do their best to help your project succeed. They don't depend on other business operations as much as technical co-founders and take care only of their direct duties.
To find a technical cofounder, you have to show what value you personally bring to the project.
You Have an Exciting Idea
The idea means a lot. However, it's very doubtful that you'll find a person ready to work for free on a blurry idea that doesn't even inspire them. Your tech co-founder puts their time and efforts, and they don't want to waste it in vain. That's why your idea should be original and attractive for potential co-founders. You could use some marketing strategies to make your idea worth being a part of.
With the right motivation and prospects, people around you will be inspired to work for an idea, be more loyal, and share their thoughts on the project. It may seem like a hard task to make people believe in your idea. And, indeed, it is. Still, there are more people to persuade on your path to success like investors and other business associates. So, you have to start somewhere, right?
Anyway, if you feel trouble attracting technical co-founders, you can hire a CTO or a software development company. These options are good when no one responds to your idea. Technical co-founders have their preferences and won't work on a project that doesn't match their interests. However, CTOs will get to work because they're hired employees. These guys value their reputation and will tie a ribbon even around not very bright projects.
Make people around you feel like a part of something that will change the world. A promising idea will kindle even the most skeptical tech professionals.
You're Ready for Legal Issues
This is probably the main point that you should be aware of. The foundation of the company with co-founders implies more paperwork and higher risks for both sides. If you're starting a company with two founders, the equity becomes a burning issue. To have the main voice on the board of directors, you should have the majority of the stakes. In this case, you have the right to fire any employee of your company, including your tech co-founder. If the partner knows all legal-related risks, they may ask you to sign additional contracts to save their position in the company.
How to manage equity issues?
On the other hand, if you have more than two co-founders, you may become a victim of crooked partners. Several co-founders that have the majority of the stakes can unite to overtake your position. On top of that, after the initial investment round, your investors may take their places on the board of directors, leaving you with even less percent of equity. That's why you have to wisely choose both technical co-founders and investors to avoid being removed from your own project.
Finally, even if you are sure that your closest partners are loyal to the project and won't let you down, having a co-founder implies more paperwork. You have to be a legal-savvy person to comply with all law aspects concerning contracts and stakes.
If you are going to place your bets on a technical co-founder, make sure that you choose a trustworthy person that will not suddenly let you down.
If you're afraid of taking such risks, the CTO for hire may be your choice. CTO is a regular employee of your company. Even though they have more power inside the startup, they don't have a right to make life-changing decisions concerning your company. That's why you'll have less headache while structuring a ton of documents and won't be afraid to give away your idea or even the whole company to scammers.
Where to Find a Technical Co-Founder?
The process of finding a tech co-founder is often underestimated by startup owners. Entrepreneurs often think that this is a painless process that can be accomplished in no time. However, this task requires monitoring various resources, maintaining a wide network of contacts, and well-held research. In this section, we've highlighted the best possible ways to find a tech co-founder for your startup.
Networking
Networking is one of the best approaches to finding a tech co-founder. You can handle the search of partners via social networks like LinkedIn if you don't have time to meet your potential co-founders face-to-face. Besides, you can use your own network of contacts. Just asking around can lead to great results. You'll be surprised how many experienced specialists can be found among your previous colleagues.
Still, social networks allow you to find people with desired skills in the shortest time. A post on Twitter or LinkedIn can find a tech co-founder in the blink of an eye. However, you should have a lot of contacts to find a partner with this approach. If you have two followers on Twitter then, most likely, your post will be overlooked. The sooner you start broadening your network the higher are the chances to find the right partner.
Hackathons and Professional Conferences
When it comes to meeting new people in person, there's nothing better than meetups and hackathons. By attending conferences related to your business field, you'll find like-minded people that share the same view of the world as you. You'll also be able to find out if you match with them on a personal level. That's a crucial aspect for smooth cooperation and understanding between you and your technical co-founder.
Another option is to start working on your startup in a co-working environment. They're often full of skilled enthusiasts with interesting ideas. These people are keen on starting the project they find interesting, so give them a chance.
University events are also a chance to find a technical co-founder for your project. Students from computer science and other similar disciplines are always in search of possibilities for professional development. Top-rated universities provide a sufficient level of knowledge to work on serious projects. Young specialists won't have deep expertise in business, but on the other hand, they have more passion and loyalty. You don't need to offer a big share in your company to them because they'll be happy with an opportunity to get a successful case for their portfolio.
Web Resources
The Internet provides opportunities for people who have ideas and those interested in contributing to others' ideas. There are various resources that'll help you to find a technical co-founder. These types of platforms provide filters that allow founders to search for specialists according to their skill sets. To find someone suitable for the project, you can use the following platforms:
Cofounderslab. This platform lets startup founders contact more than 400,000 entrepreneurs from more than 140 countries. During the registration, you should specify the skills you have, and an AI-based matching algorithm automatically picks the best candidates to complement your project.
Founders Nation. Here, founders and partners can browse through each other's profiles. Founders can get acquainted with tech co-founders skills, current occupation, location, and personal bio. In turn, startup owners provide detailed information about the project. It includes the overall description of the idea, the product stage (raw idea, business-plan, prototype, and so on), and contact details.
Wellfound. Wellfound is a large startup community. It helps founders to find experienced talents and investors. Besides, all users can browse through others' ideas and share their thoughts on it.
Incubators and Accelerators
The last stop on our list are startup accelerators. It's a great opportunity to find like-minded people and raise investments for your project. Startup incubators like Y Combinator and 500 Startups turn inexperienced stratuppers into mature entrepreneurs. Besides, incubators fund the most promising startups in exchange for a small amount of equity. The only drawback of startup accelerators is that they require a lot of time that not every entrepreneur has.
The best startup accelerators
When It's Better to Cooperate With CTO or a Tech Partner?
Finding a technical co-founder is a complicated and time-consuming task. It requires deep understanding of human behaviour, inspiring ideas, and creates new legal issues. If you're doubting about tech co-founder, here are the reasons when it's better to go for a CTO or a software development company.
Sufficient Budget
One of the reasons startup owners search for co-founders is to increase their budget. They expect their partners to bring some money to the table (in some cases without even having their own). With a larger budget, entrepreneurs can build more features, find more experienced developers, and increase the overall quality of the product.
However, if you have enough money without other stakeholders' help, you can find a CTO for hire. It's a lot harder to find a technical co-founder ready to invest time and money in your project than to hire an experienced CTO. So, you have to set your priorities. If you need additional investments for your project, you should find a co-founder. On the other hand, if you don't feel a lack of finances, you can hire a specialist performing CTO responsibilities.
Desire to Be in Charge
When building a project with a co-founder, the equity question matters a lot. If your partner has a considerable amount of shares, you should reckon with their decisions and treat their ideas with respect. Besides, if the tech co-founder decides to leave the project, the equity brings a lot of legal issues and headaches from paperwork.
That's why, if you're the type of entrepreneur that fends on themselves, co-founder is not your choice. CTOs for hire don't take any equity and perform any actions only after your approval. That's how you can run the company with a tech-savvy companion at your hand and without any risks of losing your project.
The Need in Rapid Value
As we've already mentioned, finding a technical co-founder may be a time-consuming process if you don't have a lot of contacts. If you, as the majority of startup owners, have gone off looking for a tech partner at the last moment, you'll definitely face some difficulties.
CTOs for hire are much easier to find on various platforms like LinkedIn, Fiverr, Glassdoor, and so on. They are ready to start working and yield benefits to the project in the shortest terms. The reason is that they have straightforward tasks, and they don't need to negotiate on business details. That's why if you're searching for a C-level employee that can arrange all technical issues fast, you should contact a CTO for hire.
Top 5 platforms where you can hire a CTO
Why Contract CTO as a Service at Cleveroad?
At Cleveroad, we've been delivering all kinds of IT services to our clients for more than five years. We have a large pool of tech talents with deep tech expertise across different business domains. We've built more than 150 projects for clients from different parts of the world. We can identify your needs, help with all kinds of research, conduct project estimates, and take care of all tech-related issues. Check our portfolio to learn more.
Can't find a tech co-founder?
We can help you with a feature list, create your project's prototype, and build an outstanding product.Get your free tech consultation.
Frequently Asked Questions
To find a technical co-founder you should browse through various platforms and ask around about an experienced person. Then you have to establish a contact with your partner, clearly explain your idea, and clarify your impact to the project.
You can find a tech co-founder by asking around among your friends or colleagues. Another option is to search for partner in a co-working environment or university events. Besides there are also special web resources like Cofounderslab, Founders Nation, Wellfound.
It's important to understand that a tech co-founder is not just a regular employee with a technical background. Tech co-founder is a co-founder in the first place. These people fully dedicate themselves to the product and build it from scratch. They invest no less amount of time and effort into the project as you do.
To find the right technical co-founder you have to make sure that you can establish the connection between you two. Besides, you should make an interview to check the co-founder's hard skills.
The best startup incubators are Y Combinator, 500 Startups, and Techstars.
You should search for a tech co-founder in one of the following reasons:
You Don't Have a Technical Solution for Your Problem
You Need a Dedicated Companion
You Have an Exciting Idea
You're Ready for Legal Issues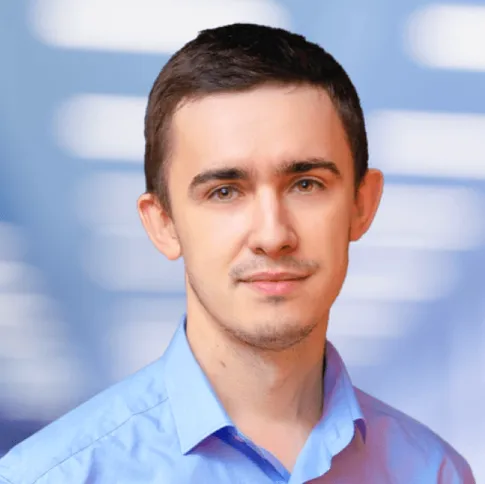 About author
Evgeniy Altynpara is a CTO and member of the Forbes Councils' community of tech professionals. He is an expert in software development and technological entrepreneurship and has 10+years of experience in digital transformation consulting in Healthcare, FinTech, Supply Chain and Logistics
Rate this article!
1921 ratings, average: 4.92 out of 5
Give us your impressions about this article
Give us your impressions about this article
Mariano Montero
21.03.2021 at 16:32
Thanks for sharing informative content!
ملینا محمدخان
19.11.2020 at 16:28
The best way to find a tech cofounder is to search on websites for startups. A lot of experienced people are interested in joining other projects to get new experience and gain skills.
William Jensen
12.10.2020 at 15:18
Flurin Blanc
12.10.2020 at 04:42
I was a co-founder in an IoT startup. In my opinion the main things are hard work and understanding between the team members. If your team is more than colleagues, the whole project feels different.