The Fullest Guide to Offshore Software Development in Ukraine
Let's face it: in-house teams are becoming less vital for business. A bunch of enterprises like Amazon, Google, and Apple cooperate with outsourcing companies on a regular basis to reduce costs and time to market.
Offshore software development stands for hiring companies from other countries for delivering software development services. It lets companies pick the hourly rate they can afford or find talents they lack in the region.
In Ukraine, offshore development is quite popular. Here is what statistics says:
Ukraine is among the

leading countries

for offshore development.

20%

of world-known tech companies have offices in Ukraine.
Skype, Bosch, Apple, Microsoft, and other companies chose Ukraine as an offshore development destination.
Why pick offshore software development? Ukraine has many talented IT specialists and offers affordable rates. In this guide, we've singled out the top five reasons why choose offshore Ukraine software development services.
Reason 1. Talented Developers
4 years ago, 184,700 IT specialists were employed in the IT industry. Throwing back 3 years ago, this number rose to 192,100. The latest stats claim that this number will be growing and reach 242,000 by 2025.
These days, Ukraine has the third place in Eastern Europe for the number of IT workers, giving way only to Russia and Poland.
Many universities in Ukraine prepare qualified tech specialists. There are 20,000+ graduates each year from top Ukrainian universities with degrees in Computer Science and Information Technology.
Number of IT specialists in Ukraine
Reason 2. Education-Driven Companies
Ukrainian IT companies focus on the constant development of their workers. Tech specialists are encouraged to take part in various conferences to share their experience with colleagues and gain new knowledge.
Over 20 Ukrainian cities have IT clusters like Kyiv IT Cluster, Lviv IT Cluster, and Kharkiv IT Cluster. Such clusters tend to unite leading IT companies, local authorities, and universities to develop the IT industry in the region.
Also, there are various IT courses. For example, Kyiv alone is home for 120+ IT courses in such fields as front-end and back-end development, UI/UX design, QA testing, and others.
In addition, IT companies are striving to improve their employees' skills. For example, at Cleveroad, we have a free English speaking club. Also, we regularly hold traineeship and education events where team members share their knowledge on a certain topic with each other.
Reason 3. Affordable Rates
Skills are essential, but the final price can be a decisive factor. Ukraine is a popular outsourcing destination thanks to good value for money.
Software development companies from Ukraine tend to charge from $25 - $49 per working hour. Let's compare this number with other popular offshore software development destinations.
Developers hourly rates (Source: Clutch)

| | | |
| --- | --- | --- |
| Destination | Rates | Countries included |
| Eastern Europe | $25-$50 | Ukraine, Poland, Romania, Hungary, Bulgaria |
| Latin America | $30-$50 | Brazil, Mexico, Argentina, Chile, Columbia, Peru |
| Africa | $20-$40 | Morocco, Kenya, Nigeria, Egypt, South Africa |
| Asia | $18-$40 | India, China, Philippines |
One more point to consider discussing software development cost is taxes. Ukranian government supports the IT sector offering simplified taxation system, which results into lower prices for the end client.
Reason 4. 1,190+ IT Companies in Ukraine
According to Clutch, there are approximately 1,200 and 863 firms that offer web and mobile development services respectively in Ukraine. So, if you need for example offshore mobile application development company, you will definitely find one.
Ukrainian IT companies are constantly growing, hiring new specialists, and opening new offices. For example, Cleveroad has two offices in big Ukrainian cities — Dnipro and Kharkiv.
Most companies work with clients from the USA, Canada, France, and others. It's quite comfortable to visit Ukraine for our partners and have an offline meeting.
Here are the flight costs to Kyiv (one-way ticket):
Paris, France – from ₴5,742 – $230
London, UK – ₴6,104 – $244
Berlin, Germany – ₴3,329 – $133
Washington, DC – ₴15,749 – $629
Seattle, WA – ₴18,679 – $746
Reason 5. The Combination of Hard and Soft Skills
Ukrainian developers' are experienced in various programming languages. Software engineers tend to choose Java and JavaScript to develop software solutions.
Usage of programming languages in Ukraine

| | |
| --- | --- |
| Programming languages | Usage percent |
| Java | 17,8% |
| JavaScript | 17,7% |
| C# | 14% |
| PHP | 12% |
| Python | 10,9% |
| C++ | 6,5% |
| TypeScript | 2,9% |
| Swift | 2,9% |
| Ruby | 2,9% |
| Kotlin | 2,4% |
Let's face it: you need specialists who can code, but can also communicate and solve your business problems.
Ukrainian development teams are client-oriented. They always try to look at the problem from the client's point of view. They are interested in the product's success.
Also, despite the time zone difference, vendors typically have a comfortable solution for both sides, like scheduling the meeting beforehand or using emails and messengers.
For example, at Cleveroad, we use Slack, Gmail, Skype to get in touch with our clients. During the project development, we set the meeting schedule to keep our client posted. The client needs to approve every development stage like wireframes, design, first sprint, and more. and
World-Known Projects Developed in Ukraine
Apart from the experience and qualification of Ukrainian developers, there are a bunch of cool IT projects.
Here are the four projects built in Ukraine and used all over the world.
Grammarly
A well-known service for checking grammatical and syntactical mistakes. Among the advanced features, Grammarly can check the text for similar words and offers more appropriate synonyms. The service also provides an opportunity to find plagiarism in your text. Grammarly uses machine learning technology for checking text quality. Two Ukrainian developers Alexey Shevchenko and Maxim Litvin created Grammarly in 2009 and are improving the service up to date. The total funding amount in Grammarly is $200 million.
Depositphotos
One more service from Ukraine. Dmitry Sergeev created Depositphotos in 2009. The service offers to sell and purchase stock photos. The service has a paid subscription for $9.99 per month granting access to over 150 million photos. The total funding amount in Depositphotos is $8 million.
Terrasoft
Terrasoft creates CRM, BPM, and Service Desk systems. The company provides solutions for improving marketing, sales, and service processes. Terrasoft integrates CRM solutions and helps automate enterprises. These days, the company has offices in 6 countries and is growing rapidly.
Projects developed in Ukraine
It's possible to list a lot of projects that were created by talented Ukrainian developers. We've covered the most popular to show that offshore development in Ukraine is mature.
Why Choose Cleveroad for Offshore Development in Ukraine: Our Expertise
Cleveroad is an experienced software development company with headquarters in Eastern Europe, Ukraine. We've been providing startups and businesses of all scales with a custom-built software for more than 10+ years.
Our competence comprises a wide range of tech services and latest development solutions. Thus, our clients can maximize workflow efficiency, overcome many business challenges, and receive many other competitive advantages. When cooperating with Cleveroad, our customers receive a row of benefits:
Our Sales Managers make an initial project estimation free of charge, with no hidden extra fees
Three flexible partnership models: dedicated team, fixed price, time & materials
A cutting-edge solution stack and innovative development methods
We've been cooperating with customers from all over the world: USA, France, Sweden, and others. You're welcome to check our reviews on Clutch and GoodFirms.
To prove our in-depth experience, let's take a look at the latest projects from Cleveroad: Blockbuster and other portfolio cases.
Blockbuster
We've recently helped our partners from Denmark improve their video-on-demand streaming services called Blockbuster.
The platform allows watching TV shows and movies via native apps for iOS, Android, Android TV, and tvOS. Additionally, the service has a web version.
Our team has added several exciting features like parental control, a list of favorite shows, and more.
Foodito
This search-and-discover service was created for the Polish market. Foodito has iOS, Android, and web versions providing users with fast real-time search experience.
Google Maps APIs allow placing all the restaurants from Foodito's database on the map. The platform lets users find interesting restaurants, reserve a table, and make an order. Besides, users can get a bill and pay for it via the app.
We've developed projects for various industries, from Streaming to Retail. Want to know more about our projects? Take a look at the portfolio!
Frequently Asked Questions
Offshore software development stands for hiring companies from other countries for delivering software development services. It lets companies pick the hourly rate they can afford or find talents they lack in the region.
There are three primary reasons:
Affordable rates
Qualified specialists
A bunch of IT companies
Let's single out five main reasons why to choose offshore software development in Ukraine.
Talented developers
Education-driven companies
Affordable rates
The combination of hard and soft skills
Many IT Companies in Ukraine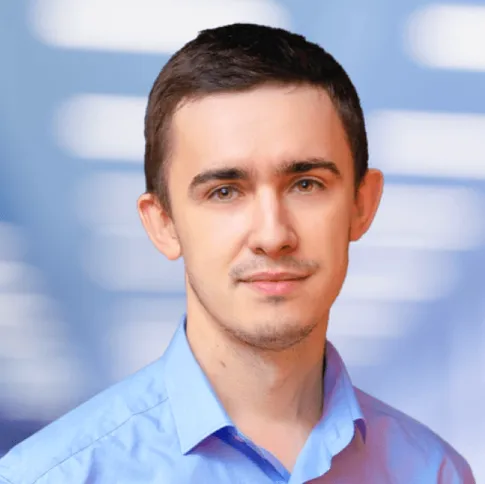 About author
Evgeniy Altynpara is a CTO and member of the Forbes Councils' community of tech professionals. He is an expert in software development and technological entrepreneurship and has 10+years of experience in digital transformation consulting in Healthcare, FinTech, Supply Chain and Logistics
Rate this article!
2096 ratings, average: 4.76 out of 5
Give us your impressions about this article
Give us your impressions about this article
Volkan Gönültaş
03.11.2020 at 10:24
Hey! Your post is cool. I've found a bunch of interesting information. I've never known that Ukraine has a great amount of experienced software developers and such an affordable rates.
Ella Lammi
01.08.2020 at 15:49
Offshore development is really profitable. Your guide is perfect for beginners. You've singled out quite good reasons to choose Ukraine for offshore software development.
Alyssia Fleury
03.06.2020 at 05:11
Ceyhan Nebioğlu
02.06.2020 at 12:27
Quite useful article, thanks!