OTT App Development Cost in 2023: Disclosing All Expenses
Over-the-top (OTT) platforms have changed modern leisure time. People no longer flip through TV channels looking for the right movie or show but use OTT services to instantly find something interesting. Therefore, creating your OTT app in this competitive market is a great way to grow your business and increase revenue. When thinking about it, one of the most important questions that comes to mind is: "What will the OTT app development cost be?"
As an IT provider with more than 11 years of experience developing software solutions for the media industry, we at Cleveroad are ready to share our expertise. In this guide, we will tell you what key factors can influence OTT app development cost and provide a rough estimate for building such a service.
What are OTT Applications and Why It's Beneficial
"Over-the-top" (OTT) apps are commonly used by the media and entertainment industry to refer to services provided over the Internet outside traditional paid cable or satellite television. OTT services allow users to access content (video, audio, text, etc.) over the Internet, usually through websites or special applications for mobile devices and other platforms. Examples of OTT services include popular video streaming platforms such as Netflix, Amazon Prime Video, Hulu, Disney+, and YouTube.
There are several over-the-top development options:
Video services allow users to watch video content over the Internet, such as movies, TV shows, and videos on demand (e.g., Netflix, Hulu).
Audio services allow users to listen to audio content, such as music and audiobooks, over the Internet, usually with the option of streaming or downloading playback (e.g., Spotify, SoundCloud).
Voice over Internet Protocol (VoIP) services provide calls through applications that use an Internet connection (e.g., Skype, Zoom).
Messaging OTT services allow users to exchange text messages, images, videos, and other multimedia data over the mobile Internet, regardless of the mobile operator (e.g., WhatsApp, Facebook Messenger).
Video OTT services are leading the way among OTT services due to their broad audience, flexible access to diverse content, and global availability. They also create original content, which makes them competitive and important in the media industry.
OTT platform market perspectives
To assess the future prospects of OTT app development, let's take a look at key insights and statistics on the Over-the-Top market.
Global OTT Platform Industry Research Report shows that the global OTT serials market was valued USD 702.58 million in 2022 and is expected to expand at a CAGR of 12.96%, reaching USD 1459.4 million by 2028.
Statista study shows that consumer spending on global over-the-top video services reached approximately 73.4 billion U.S. dollars in 2021 and is expected to reach around 120.5 billion or even exceed 138 billion by 2027.

ZEE News (Zee Media Corporation news channel) claim

that the global OTT video market is expected to hit 4.2 billion users with an impressive 53 percent penetration rate by 2027.
According to Mordor Intelligence, a market intelligence and advisory firm, the OTT market is currently fragmented, which means it is highly competitive without dominant players.
These statistics clearly show that creating an over-the-top platform today is a great idea, and it is very likely that OTT app development costs will pay off.
Example of OTT app designed by Cleveroad (Source: Dribbble)
What Affects OTT App Development Cost: Key Price Components
OTT app development cost can vary greatly depending on the specifics of your solution. Let's take a look at the main cost-driving factors you should pay attention to.
App functionality
One of the most important factors affecting the OTT application development cost is the number and complexity of features you plan to implement. The more and more complex they are, the more it will cost you to build an OTT solution. The best way to optimize costs is to start by creating a Minimum Viable Product (MVP) version of the OTT app that contains only the basic features required.
OTT application's basic features include:
Multilingual content
Watchlist
Search and recommendations
User profile
Social features
Screen mirroring
In-app purchases
Payment gateway integration
Content Management
Offline downloads
Push notifications
Once you've successfully implemented the basic functionality and launched the app, you can expand its capabilities with more advanced features based on user feedback. If you want to create an app with broad functionality right away or include more advanced features, the development cost will be higher.
Platforms to cover
Also, the number of platforms and devices for which your app should be optimized has a strong influence on the OTT app development cost. Suppose you plan to support different operating systems (iOS, Android, web, desktop) and different types of devices (smartphones, tablets, smart TVs). In that case, it requires additional work on customization and testing on each platform, which increases the cost.To optimize costs, you can build a cross-platform OTT app on Flutter. Such an app will work equally well on all platforms. At the same time, Flutter app development services can reduce development time by up to 50%, thus reducing the OTT app cost.
Size of data inventory bundle for streaming content
The following price factor that is important to consider is the size of the data inventory bundle for streaming content. Higher quality and larger volumes of content may require more expensive storage and delivery solutions, as the size and quality of the video content to be delivered to users affect data storage and bandwidth requirements.
Content licensing and acquisition
When planning your budget for building an OTT app, remember the importance of content licensing and acquisition. Producing licenses for movies, TV shows, and other media content can be a large part of the OTT application development cost. The cost of content can vary greatly depending on its popularity and relevance.
Developing a licensing and content acquisition strategy for your OTT solution, you can use various approaches:
Original content production. This approach involves investing in creating your shows and movies. An example is Netflix, which invests heavily in producing unique content projects.
Licensing existing content. The option to license popular TV series from different networks, as Hulu does. This ensures content diversity and audience appeal.
Global content expansion. Acquiring the rights to stream international movies and TV series, as Amazon Prime Video does. This strategy is aimed at attracting a global audience.
Music Licensing for music streaming platforms. Platforms such as Spotify actively acquire licenses for streaming music content, enriching their library.
Partnerships and collaborations. Strategize partnerships and collaborations, such as HBO Max, which exclusively streams Studio Ghibli animated films.
Choosing a particular strategy will impact the overall OTT application development cost, as each approach provides unique benefits and requirements.
Content delivery network
The cost of a content delivery network (CDN), as well as storage and bandwidth for streaming content, can be a significant part of the budget. To meet high-speed requirements and ensure continuous availability, investments in network infrastructure, including advanced servers, data centers, and optimization tools, become imperative. The goal is to establish a resilient infrastructure capable of delivering high-quality video streaming, minimizing buffering, and consistently providing an exceptional user experience.
Tech stack
The chosen technology stack also has an impact on the final OTT app development cost. Depending on the project's requirements, development on a particular technology platform may be more costly or more economical.
Cleveroad experts have compiled a list of technologies that can be used for OTT app development:
Programming language: Java, Kotlin, Swift, JavaScript, TypeScript
Frameworks: React Native, Flutter, Angular, React, Vue.js
Databases: SQLite, MySQL, PostgreSQL, NoSQL
Server-side: Node.js, Python, Ruby on Rails, Java
Data storage: Amazon S3, Google Cloud Storage, Azure Blob Storage, CDN
Video players: Video.js, ExoPlayer, AVPlayer
Analytics and monetization: Google Analytics, Google AdMob
Security: HTTPS, DRM
Regulatory compliance
Compliance with security regulations and privacy laws, as well as compliance with regional or industry standards for content ratings, may require additional resources and increase the development costs. Security and regulatory compliance for OTT apps include aspects such as:
Data encryption (HTTPS). Protects transmitted data from unauthorized access.
Digital Rights Management (DRM). Ensures content copyrights are protected from unauthorized copying.
Compliance with Privacy Laws. Includes compliance with data protection legislation such as GDPR or CCPA and personal data processing requirements.
Content rating and filtering. Ensures compliance with content rating standards under the legislation.
Privacy protection. Ensures the privacy and security of user data by restricting access to only authorized individuals.
Note: the information provided is a summary of regulations and laws. We are not experts in OTT platform regulation and licensing. So, before making an over-the-top app, you will need to research the laws in your region or international regulations if you decide to enter the global market.
Vendor's location and team composition
In addition to technical and legal factors, it's worth considering the cost of your software team when planning a budget for an OTT app. The price of an IT provider's services depends on several key factors. The first of these is geographic location. When choosing a region for cooperation, remember that the cost of IT services varies from country to country. Here's a brief summary of web, Android and iOS developers' hourly rates in popular outsourcing regions:
OTT app development hourly rates worldwide

| | | | |
| --- | --- | --- | --- |
| Region | Web ($) | iOS ($) | Android ($) |
| United States | $120 - $130 | $120 - $150 | $120 - $140 |
| Latin America | $40 - $55 | $45 - $70 | $45 - $70 |
| Central and Eastern Europe | $40 - $70 | $50 - $80 | $50 - $70 |
| Asia | $35 - $50 | $35 - $60 | $35 - $60 |
| Western Europe | $100 - $120 | $100 - $140 | $100 - $130 |
| Australia | $110 - $130 | $110 - $140 | $100 - $130 |
The next factor influencing OTT app development costs is the team composition. To create an app with basic functionality, you will need the following specialists:
Solution Architect
Business Analysts
UI/UX designers
Software developers
QA engineers
DevOps
Specialists' qualification
Depending on the qualifications of IT professionals, their salaries will vary. The annual salary of IT professionals varies based on their experience levels.
Here's a breakdown for different levels of developers:
Junior developers typically have limited experience and may still be acquiring new skills. They work under the guidance of more experienced team members. Average annual salary: $50,000 - $70,000.
Middle developers have gained some industry experience and are proficient in their roles. They can handle more complex tasks independently and contribute significantly to projects. Average annual salary: $70,000 - $100,000.
Senior developers are seasoned professionals with extensive experience. They take on leadership roles, mentor junior team members, and contribute to the strategic decisions of the development process. Average annual salary: $100,000 and more.
Why Invest in Custom OTT App Development?
There are two approaches to OTT app development: use an OTT builder or create a custom OTT application. Let's dive deeper into the main differences of these options.
OTT app builder
OTT app builder is a tool for creating your own Over-The-Top app with predefined functionality. Even those who do not have deep programming skills can quickly develop their app for streaming video, audio, or other content.
Pros of OTT app builder:
Time saving. It takes much less time to build an app than fully customized development.
Resource savings. Builders reduce OTT application development cost by utilizing pre-built templates and functionality.
Pre-built solutions. Provides basic features for streaming, as well as integration with popular platforms and services.
However, it is worth considering that using an OTT-builder may not be so profitable in the long term due to such specifics:
Paying fees and taxes. When using an off-the-shelf platform, you often must pay fees and taxes, which can increase your overall costs.
Unused features. OTT builders can include functionality that you may not need. You pay for features you don't use, which increases costs.
Limited flexibility. Off-the-shelf platforms can limit your ability to customize your app to meet the unique needs and requirements of your business.
Custom OTT app development
Developing a custom OTT application implies creating a unique and individual app for content transmission via the Internet. Custom solutions allow to fully adapt the functionality to business requirements and provide greater flexibility in implementing special features.
The process of creating a unique app can take more time compared to using off-the-shelf solutions. Moreover, custom OTT application development cost can be much higher than off-the-shelf solutions. However, investing in custom OTT app development can be much more cost-effective than using off-the-shelf OTT software to build an app.
Reasons for choosing bespoke software development include:
Efficient resource utilization. When using an OTT builder, you have to pay not only for the platform itself but also for features that may be unnecessary for your particular app. By building a custom app, you can pinpoint the necessary functionality and avoid unnecessary costs.
Long-term benefits. When you own and control a custom app, you can adapt it to the evolving needs and requirements of your audience. This ensures long-term efficiency and competitiveness.
Data security. A custom app allows you to emphasize data security. You can implement robust security measures to ensure that your users' sensitive data is protected and comply with legal requirements.
Unique identity. A custom OTT app development allows you to create a unique identity and branding that helps attract and retain your audience. It becomes part of your brand, vital for user recognition.
Integration with core systems. If necessary, you can integrate your custom app with significant systems and third-party services for a smoother and more efficient experience.
Reduced tax liability. Creating a custom app can help reduce tax liabilities as certain development costs can be treated as tax deductions.
Thus, investing in a custom OTT app can ensure that your product is efficient, secure, and unique while ensuring long-term benefits and compliance with safety and regulatory standards.
You can browse our Clutch profile and read our clients' testimonials of their successful collaboration with Cleveroad. Here's one of our clients' review:
John Salmon, Founder at Unified Potential, Inc.dba MoveUP. Feedback about cooperation with Cleveroad
OTT App Development Cost: How to Monetize Your Platform
When considering OTT app development cost, it is equally important to choose a monetization model in advance to implement it when creating the app and recoup the investment. The most commonly used strategies for OTT platforms are:
Monetization strategies for OTT application
Subscription Video on Demand (SVOD)
In the SVOD model, users pay a monthly or annual subscription for unlimited access to a library of ad-free content. Users do not pay for individual movies or shows but can access all content within the subscription. The advantages of this model include constant and stable revenue from subscriptions, audience loyalty, and the ability to create exclusive content for subscribers.
Service examples based on a SVOD model: Netflix, Amazon Prime Video, and Disney+ follow the SVOD model. Subscribers pay a fee to access a vast catalog of movies and series without ads.
Transactional Video on Demand (TVOD)
In the TVOD model, users pay for each content element, such as a movie, episode, sporting event, or concert. Payments are made per view of a specific element. This can be either a purchase or a temporary rental of content. Using this model, you can provide users with "on-demand" content to sell specific or premium content.
App examples working on a TVOD model: iTunes, Google Play Movies, and YouTube Movies offer TVOD services. Users can buy or rent individual movies or shows for a fee.
Advertising Video on Demand (AVOD)
The AVOD model provides free access to content, which is monetized through advertising. The ads are displayed as pauses or clips between content items. This model will attract a wider audience, provide ads, and demonstrate revenue and the ability to provide free content.
Service examples using AVOD model: YouTube, Tubi, and Crackle employ the AVOD model, offering a wide range of content for free, supported by advertisements.
Donations
Donations contribute money or virtual currency to content creators or streamers on platforms like streaming services. Users can voluntarily send money or virtual gifts to support, thank, and interact with content creators they like.
The Twitch app is a good example of a donations model. Viewers can send donations as cash or virtual gifts to streamers during their streams. This helps streamers monetize their content and continue to create quality content.
According to your business goals, you can implement one of these monetization models or combine them to attract a wider audience, increase profits and recoup OTT app development cost.
Development Cost of Popular OTT Applications
Let's look at OTT application development cost with examples from well-known market leaders so that you can facilitate budget planning based on their case.
Netflix
Netflix is a global platform for streaming movies and TV series without commercials. It provides a huge library of content, including movies, TV series, documentaries, and Netflix-authored content. Netflix was the first to popularize the concept of OTT platforms. Netflix hosts over 3,600 films and over 1,800 TV shows, being the second largest content provider after Amazon Prime Video.
The company uses a monetization model, Subscription Video on Demand. According to the Business of Apps' Netflix statistics, the company's revenue for 2022 was $31.6 billion, showing a 6.7% increase year-on-year. The number of users of the platform for 2022 was 220.6 million subscribers worldwide.
OTT app development cost of Netflix-like app with basic features, will be around $65,000 - $75,000+. But if you want to build an advanced version that includes one server app and two mobile apps, it can cost $130,000 or more. If you want to learn more about how to create a streaming service like Netflix and how much it costs, check out our detailed guide.
Spotify
Spotify is the largest music streaming platform by subscribers, providing access to millions of audio recordings and podcasts. Spotify operates using a freemium model. Users who opt for the accessible version of Spotify experience lower sound quality, encounter advertisements, and need an internet connection to stream music. On the other hand, Spotify Premium subscribers can enjoy uninterrupted high-quality audio and download songs for offline listening.
According to Business of Apps' Spotify statistics, Spotify's revenue for 2022 was $11.72 billion, with an average revenue per user of $4.54. The platform had 433 million subscribers in 2022, reaching 551 million by the end of 2023. Among all these users, the number of subscribers was 188 million in 2022 and reached 220 in 2023.
OTT application development costs similar to Spotify could range from $70,000 to $150,000+. Check out our guide on how to make a Spotify app to know the cost factors in detail.
Twitch
Twitch is a live-streaming platform for video games and content. Streamers host online broadcasts, and viewers can watch streamers play games and socialize. Twitch provides users with millions of hours of streaming every day, including games and socializing. The platform's monetization model is freemium - free viewing with the possibility of donations and subscriptions.
Twitch stats from Business of App show the platform's 2022 revenue was $2.8 billion. The number of concurrent viewers for the same period amounted to 2.58 million. At the same time, they consumed 22.4 billion hours of content during the year.
OTT app development costs of live streaming apps like Twitch, can vary from $75,000 or more, depending on the features and platforms selected.
YouTube
YouTube is a platform for posting, watching, and sharing videos on various topics. Users can create, upload, and watch videos. YouTube combines several monetization models. A regular account has free access to videos, but advertisements will accompany them. However, users can purchase a YouTube Premium subscription to remove ads and access additional features such as offline capabilities.
The Business of Apps report shows that YouTube generated $29.2 billion in revenue in 2022, a 1.3% increase year-on-year. The platform reached 2.7 billion active users in 2023, making it one of the most popular in the world. Among them, 80 million are YouTube Premium subscribers.
The OTT application development cost like YouTube can range from $70,000 to $200,000+, depending on the platforms you want to cover and the complexity of the functionality.
OTT Application Development Cost: Final Estimate
To calculate the OTT app development cost, you must consider all cost-driving factors, including location and team composition, complexity of design, number and complexity of features, etc. If you consider creating an MVP version with basic features, OTT app development can cost anywhere from $80,000 to $160,000 and more.
Tips for optimizing OTT app building cost
We've put together some tips that will help you optimize the OTT application development cost, reducing your initial investment in the project. Let's take a closer look at them:
Creating Minimum Viable Product (MVP)
An MVP is a basic version of your OTT app that includes only essential features that provide value to users. By focusing on an MVP, you can:
Save development costs. Developing a fully functional app can be expensive and time-consuming. With an MVP, you can allocate resources to essential features and defer or drop non-essential elements, reducing OTT app development cost.
Test the market. A quick MVP launch allows you to gauge user interest and get feedback. This valuable information will help you decide which features to invest in and prioritize.
Attract investment. Developing an MVP version of an OTT platform is an excellent opportunity to showcase your idea to potential partners and get funding for app development.
Outsourcing development
Outsourcing in the context of OTT app development means transferring certain project phases or the entire development process to a third-party company instead of creating and supporting an internal development team. It is a strategic decision that can significantly affect the pricing parameters of your OTT project. Outsourcing development to third-party companies can be a cost-effective strategy due to:
Lower labor costs. Outsourcing to regions with lower hourly rates, for example CEE (Central and Eastern Europe) region, can significantly reduce OTT application development cost while ensuring high-quality work.
Access to expertise. Many outsourcing companies specialize in media software development and have expertise in different technologies and platforms. This saves time and effort in recruiting and training an in-house team.
Flexibility. Outsourcing provides the flexibility in terms of staff augmentation, giving you the ability to increase or decrease the size of the development team depending on the stage of the project.
For a successful collaboration with an outsourcer, you need to conduct thorough research, check references, and clearly define the requirements and expectations of the project.
Cross-platform development
Cross-platform app development services allow you to create an OTT app that functions on various platforms (iOS, Android, web), making it possible to broadcast your digital content to a broader audience and increase user-base.
Cross-platform OTT app development offers significant time and resource savings due to the ability to use a single code across multiple platforms. This approach not only helps to reduce labor and financial costs but also simplifies subsequent maintenance, updates, and bug fixes, which affects not only the development price but the overall project budget.
However, it is vital to consider the specific requirements of the app and evaluate the capabilities of cross-platform frameworks to ensure they meet the project goals. Some additional features may require platform-specific development.
Third-party API services
Integrating third-party APIs and services can optimize costs for various aspects of the OTT app. Among the third-party services you can integrate are:
Twilio
Wowza
Dacast
Vimeo
Agora
StreamShark
Panopto, etc.
App Cost Calculator to Estimate Your Project Spending
If you want to calculate OTT app development cost based on your requirements, try our App Cost Calculator, which will allow you to estimate the project costs quickly. With this handy tool, you can quickly evaluate your budget, select features, and customize your project to meet your financial goals.
OTT App Development Cost Estimation at Cleveroad
Cleveroad is a Media software development company with 11+ years of experience in the domain. Our media and entertainment IT services include creating various software solutions, including Video-on-Demand platforms, broadcasting and OTT solutions, social apps & new media, digital content streaming solutions, Content Management Systems, etc.
How cost estimation is done for your streaming project?
We perform 2 types of estimates: rough and detailed. To increase cost accuracy, our team compile two rough estimates: within the Solution Design stage and Discovery Phase.
The Solution Design estimate broadly overviews the project's main elements and goals. The Discovery rough estimate is more accurate since it refines the details after analyzing business processes and requirements. It includes sections on preparatory work, development, integration of frameworks, non-development tasks, and suggestions.
After the Discovery Phase, we create a detailed estimate during the development stage. By cooperation with developers and relying on comprehensive project documentation, we provide 100% accuracy.
To demonstrate our expertise in video streaming app development, here are our clients' success stories:
For our client from Switzerland, we created a Global Social Network Community for Dancers. The app is a social network that connects dancers from all over the world and allows them to communicate and share dancing videos. The main functionality of the platform included sharing video content, including performances and online competitions. To ensure the robustness of the functionality, our team implemented a heavy video processing functionality.
Another OTT app we created for our client from the USA. The customer approached us to build a Donation-Based Social Network With Streaming. It's a visual social network that connects people and allows them to interact by sharing visual and video content. It was essential to implement a subscription module to provide premium functionality and the ability to donate. To address customer's business needs, we also built a mobile app that provided users with the ability to live stream and receive donations from their subscribers.
We also built a Video-on-Demand Platform For NFT Artists for our US client. The customer approached us to help expand the presence area with an NFT video-on-demand solution allowing users to view, buy, and sell Non-Fungible Tokens via web app. We integrated the NFT platform with the client's media converter, payment gateway, and fan platform to create an interconnected ecosystem.
Build OTT app with domain experts
Receive full-fledged Media software development services to build Over-the-Top app for broad and secure media content distribution
Frequently Asked Questions
OTT (Over-The-Top) development refers to the creation and implementation of software and services that deliver media content, such as video, audio, and text, via the internet, without the need for traditional cable or satellite television. OTT development encompasses the design, coding, and deployment of applications and platforms that enable users to access and consume a wide range of digital content on various devices, including smartphones, tablets, smart TVs, and computers.
OTT app development expenses hinge on feature complexity, platform diversity, content scale, and technology stack. Starting with an MVP for core features helps control costs. Compliance, including security and privacy standards, and team composition and location also play roles in cost estimation. Commonly, OTT app development cost may vary from $80,000 to $160,000+.
The cost of OTT app development, similar to Netflix with essential features, typically ranges from $65,000 to $75,000 or higher. In case you aim to develop an advanced version comprising a server app and two mobile apps, the expenses can exceed $130,000. To explore further insights on creating a streaming service like Netflix, you can refer to our comprehensive guide.
To create a cost-effective OTT platform, consider these key steps: begin with an MVP, outsource development for lower labor costs, leverage cross-platform development, and integrate third-party APIs for streamlined functionality and reduced expenses.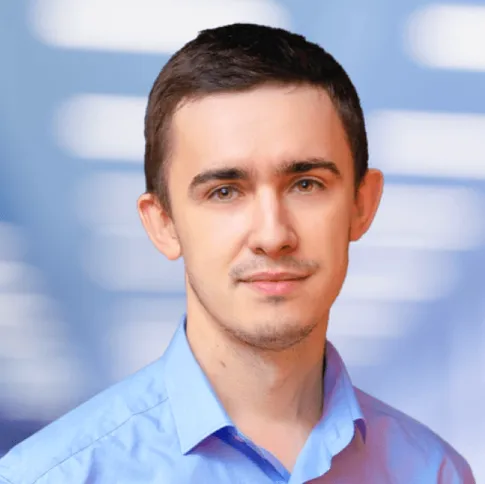 About author
Evgeniy Altynpara is a CTO and member of the Forbes Councils' community of tech professionals. He is an expert in software development and technological entrepreneurship and has 10+years of experience in digital transformation consulting in Healthcare, FinTech, Supply Chain and Logistics
Rate this article!
146 ratings, average: 4.64 out of 5
Give us your impressions about this article
Give us your impressions about this article