Building SaaS MVP: How to Create a Solution That Fits Market
Software-as-a-Service (SaaS) product development is a profitable niche for businesses: the Grand View Research report forecasts that the SaaS industry revenue will reach $819.23 billion in 2030, due to its advantageousness for companies from different industries. Before fully entering the SaaS niche, many startups and mature companies create MVPs for SaaS software to prove and validate their solutions' viability. Moreover, it helps them gather feedback from early customers to move on with further development and spend their budget wisely.
Even though MVP development is a common and proven practice, it has some hidden hazards you should be aware of. We decided to share our experience with you in this article, advising you on benefits of minimum viable product development, business tips of SaaS MVP's seamless creation, and telling more about the business issues SaaS MVP creation can solve ways to fast-track it and other necessities.
Benefits of Building SaaS MVP
SaaS MVP development implies the initial version of SaaS product ​​that includes only the functionalities necessary for the core needs and problems of its target users. The primary goal of creating a SaaS product MVP is quickly bringing a working software solution to the market with minimal development effort and resources.
This approach allows SaaS companies to gather valuable user feedback, validate their product concept, and make informed decisions about further development and feature expansion. The SaaS MVP typically omits non-essential or advanced features, focusing on the critical elements required to deliver value to early adopters and gain traction in the market.
Let's explore the significant benefits MVP brings to your SaaS idea.
Building cost-effectiveness and speed
SaaS MVP development is well-suited for startups due to their limited resources since it enables quick idea validation. Particularly, a SaaS MVP can be built faster and at a lower cost than a full-fledged SaaS software since it focuses on developing only the essential features required by the target audience. Additional features can be incorporated into your SaaS platform in the future as it expands.
Easy app concept testing
Building a SaaS MVP first gives you insights into your business idea's potential to attract customers. If their feedback is positive, it indicates that you are making progress in the right direction. If the result is unsatisfactory, you can return to the initial stage and make the required modifications. Following this process is crucial for establishing product-market fit, essential for any SaaS product.
Attracting investors and generating the first revenue
Creating a functional model of the application is the most effective way to showcase its potential and demonstrate its value. Funds generated from the MVP can be allocated towards the continued development of the complete product.
Furthermore, MVPs are functional applications that meet the needs of early adopters, allowing you to start collecting money from users. Since businesses typically select a revenue model before developing an MVP, they can calculate the minimum amount required to cover development and hosting expenses using this method.
You can find out more methods about how to get funding for app development in our article.
Quick user feedback collection
Collecting feedback on your MVP for SaaS software refines functionality based on user demands and eliminates unnecessary features. You can gather it through polls, questionnaires, feedback forms, and user opinions on social networks. This helps evaluate your thoughts on your product being crucial for promptly identifying and resolving software glitches.
Making wise expenditures
With a SaaS MVP development, you can prioritize core functionality and avoid spending on unnecessary features or design. It is possible to plan additional features and UX improvements at any time, but whether they are needed can only be made after receiving user feedback. Therefore, it is advisable to refrain from investing in additional efforts until confirming their desirability by users.
SaaS Market Outlooks
Let us look at why developing a Minimum Viable Product for your SaaS solution is essential and how this essentiality is proven in real life. SaaS is a profitable industry: according to the Precedence Research data, its market share is $314.54 billion in 2023, and it is forecasted to reach $1,016.44 billion by the end of 2032. However, the path to industry success isn't easy. Failory stats aggregator mentions that 9 of 10 tech startup companies fail, and SaaS startups are not an exclusion.
Among the reasons for the startup failure, the researchers name financial and tech problems, as well as a lack of product-market fit. SaaS MVP development is intended to solve the said problem. The most profitable SaaS companies like Adobe, Salesforce, and Shopify have risen due to their MVP development – thoroughly testing and verifying their product concepts and gradually improving them.
Business Tips for Building a SaaS MVP
Tip 1. Conduct market and target audience research
A well-executed market and target audience analysis is crucial for building SaaS MVP. It ensures that your product is aligned with market needs, addresses a genuine pain point, and resonates with your intended customer base. This foundation will increase the likelihood of your MVP's acceptance and success in the market.
For instance, you can care about:
Market research. Study market trends, emerging technologies, and regulatory factors impacting your SaaS MVP solution.
Target audience analysis. Before you create SaaS MVP, think about detailed customer personas or profiles for your target audience, including parameters like demographics, behavior patterns, and preferences.
Pain points validation. Conduct surveys, interviews, or running focus groups with your target audience, and collect qualitative and quantitative data to confirm the significance of the problem and your potential customers' willingness to pay for your future SaaS MVP.
Strengths Weaknesses Opportunities, Threats (SWOT) analysis. Determine your unique selling points and areas for improvement.
Competitive analysis. Identify and analyze your competitors, both direct and indirect, to understand their strengths and weaknesses. Examine their pricing models, feature sets, and customer feedback to find opportunities for differentiation.
Tip 2. Choose a niche
A well-defined niche allows you to tailor your SaaS MVP solution, stand out in a crowded market, and build a loyal customer base. It's essential to balance niche-specific focus with long-term growth considerations.
Begin by conducting a thorough analysis of your industry to identify potential niches. Examine different segments, verticals, or sub-industries. Before finalizing a niche, validate that the identified problem within that niche is both pressing and underserved. Develop a clear and compelling Unique Selling Proposition (USP) for your SaaS MVP within the chosen niche and highlight what sets your product apart and why customers in this niche should choose it over existing alternatives.
Tip 3. Find possible ideas for SaaS MVP development
This step helps you select the most effective and feasible solution while considering user needs, development constraints, and long-term sustainability. By thoroughly evaluating alternatives, you increase the chances of building SaaS MVP.
Begin by organizing brainstorming sessions with your team or stakeholders to generate various ideas for addressing the identified problem. Encourage creative thinking and avoid limiting yourself to preconceived solutions.
Tip 4. Choose the monetization model
Choosing the suitable monetization model is crucial as it directly impacts your revenue and business sustainability. By aligning your chosen model with your target audience and niche, you increase the likelihood of successfully monetizing your SaaS MVP and growing your customer base.
Here are three popular monetization models you can consider for your SaaS MVP:
Subscription pricing is a predictable revenue stream. You charge customers a recurring fee (e.g., monthly or annually) to access your service. You can offer different pricing tiers with varying features or limitations to cater to a broader audience.
The freemium approach allows you to attract a large user base while converting a portion of them into paying customers. With the freemium model, you offer a basic version of your SaaS product for free (the "freemium" part) with limited features or functionality. You then offer premium, paid product versions with additional features or more advanced capabilities.
Pay-as-you-go pricing can be advantageous for SaaS solutions that offer services like cloud storage, API calls, or data processing. Customers are billed according to the volume or level of service they use, making it a flexible and scalable pricing model.
Tip 5. Select the SaaS MVP development provider
Your choice of a SaaS MVP development provider should align with your project's goals, budget, and timeline. Looking for specialists to collaborate with, you can think out the following hiring options:
Dealing with freelancers – independent specialists practicing SaaS software development, but unreliable regarding long-term and complex projects.
In-house team gathering. It means you collect the team of SaaS development experts under the roof of your office. But be aware this hiring approach needs budgetary expenditures and time to employ specialists.
Outsourcing SaaS MVP development, you entrust your project development to an external software development vendor with hands-on experience in creating SaaS solutions. This approach has recommended itself in terms of reliability, quick project delivery, and perfect quality-price ratio.
Cleveroad is experienced in creating SaaS solutions in different business domains (e.g., Logistics, Healthcare, Education, eCommerce, etc.) for our clients. We have AWS-certified experts skilled in building robust and valuable SaaS MVP as well as bughunting it to ensure its performance flawlessness and upgrading it with advanced functionality.
For example, our team has recently built the SaaS-based Quality Management System for our client from Healthcare domain. This solution allowed our client to boost pricing on B2B SaaS usage for end customers and increase their business competitiveness.
SaaS-based Quality Management System created by Cleveroad
Tip 6. Start SaaS MVP development
Once you've found a reputable vendor, it's time to start your SaaS MVP development collaboration with them. Here is the stage-by-stage example of how we, at Cleveroad, will create your SaaS product based on our Software Development Lifecycle (SDLC).
First contact. You leave a request containing the brief of your SaaS solution concept on our website. Our Senior Business Delivery manager will study it, and call you back to clarify the details.
Solution design stage. During it, a Solution team helps you with preparing a core functionality list as well as identifying the work scope for your project. It is done based on your business goals and constraints. Then, they provide you with a rough SaaS MVP project estimate and a proposal.
Discovery stage services. Our team will go over the business processes and the requirements that were previously acquired – the platforms that will be covered (web, iOS, Android), the feature list, the third-party services (like Google Maps), and the technologies that are most appropriate for your SaaS MVP software. Our experts provide a detailed project cost estimate based on the deliverables from the Discovery phase and team composition. At the same time, the UI/UX designers work on building a functional and user-friendly interface for your future SaaS MVP solution.
Development and QA. After the designers have finished their job, the developers start encoding the earlier defined SaaS functionality. They do it in cooperation with QA engineers who check every piece of functionality for bugs to ensure its flawlessness.
Release. Our specialists release your SaaS MVP solution, deploying it on the cloud platforms like Azure or AWS, web hosting platforms (if it is a web solution), or app stores (if the solution has mobile components) the business environment of your company for all the users to access it.
We are ready to render MVP development services for your SaaS idea with the help of our agile-minded IT professionals, experienced in dealing with cloud services such as Aure, AWS or Google Cloud. To discuss any questions about SaaS Minimum Viable Product creation, you can contact us, and we'll consult you on all tech options.
5 Popular SaaS MVP Examples
Let's explore five popular SaaS MVP examples, along with a glimpse of their foundation history and how the MVP approach played a pivotal role in their success.
Salesforce
Salesforce, founded by Marc Benioff in 1999, aimed to revolutionize the CRM industry. Benioff's vision was to move CRM software to the cloud and make it accessible through a web browser. He explained the key actions of the company the following way:
Marc Benioff

Chief Executive Officer and Co-Founder of Salesforce

You must always be able to predict what's next and then have the flexibility to evolve.
Salesforce's initial SaaS MVP development process was focused on basic CRM features and cloud-based accessibility. This approach allowed the company to validate idea and attract early adopters. Over time, they expanded their feature set, all while continuously iterating based on customer feedback.
Hubspot
Hubspot SaaS company, co-founded by Brian Halligan and Dharmesh Shah in 2006, aimed to provide cloud-based inbound marketing and sales software for businesses.
HubSpot's MVP featured essential inbound marketing tools like content creation and lead generation. This allowed them to target small businesses and validate the demand for inbound marketing automation. Continuous enhancements and feature additions contributed to their market leadership.
Zendesk
Mikkel Svane, Alexander Aghassipour, and Morten Primdahl co-founded Zendesk in 2007 to simplify customer support software using a SaaS CRM. They acted according to the strategy expressed the following way by Svane:
Mikkel Svane

Zendesk co-founder and former CEO

The best way to acquire new customers is to make your current customers excited and happy about your products.
Zendesk's SaaS MVP was a basic, cloud-based helpdesk solution. Building SaaS MVP, they targeted small client businesses that were dissatisfied with the complexity of existing tools. This MVP quickly gained traction, demonstrating the demand for a more user-friendly customer support platform. Zendesk then expanded its features based on user feedback.
Trello
Trello, founded in 2011 by Michael Pryor and Joel Spolsky, had a clear mission: to simplify project management. They recognized that existing project management tools often felt overly complex and lacked user-friendly features, making it challenging for teams to collaborate effectively. Trello's founders set out to change this landscape by offering a new SaaS-based project management tool.
Trello's cloud-based MVP demonstrated the appeal of visual project management, where users could see the progress of tasks at a glance. Teams found it easy to adopt, enhancing collaboration by providing a shared workspace for managing projects. The success of their SaaS-based MVP led to adoption, making Trello widely used among various industries, from software development to marketing.
Shopify
Shopify was founded in 2006 by Tobias Lütke, Daniel Weinand, and Scott Lake to make e-commerce accessible to businesses of all sizes. At the time, creating and managing online stores often required technical expertise and significant resources, limiting the entry of many entrepreneurs into the e-commerce space.
Shopify's MVP empowered users, even those with minimal technical knowledge, to set up and manage online stores with ease. It addressed a need for businesses looking to sell online, especially small and medium-sized enterprises. As a result, Shopify's user base expanded, and the company continued to enhance its platform with additional features, such as an app store, customizable themes, and integration with various payment gateways.
Ways to Fast-Track SaaS MVP Development
We've collected the essential strategies for speeding up the SaaS MVP development to get your product to market quickly and start gathering user feedback.
Choose a core functionality set
A thoughtful set of functionality is the foundation of building a SaaS MVP. When defining this minimal set of features, you must involve critical stakeholders, including potential users, to ensure you're addressing their pain points and providing a solution that resonates with them.
During this activity, you should prioritize the features directly addressing the needs of your target audience. Moreover, think out your MVP to be scalable and responsive – a rigid or buggy product can deter potential users. So, ensure your core features function smoothly.
The skilled SaaS development vendor can simplify your choice. Feel free to book a consultation with our Solution Architect to prepare your core feature list regarding your SaaS concept.
As an example, we have assisted our client in developing a robust Micro-investment platform for their Fintech business. Our comprehensive and resilient SaaS-based solution helped our customer to master the mobile micro-investing niche in the shortest time.
SaaS solution for micro-investments created by Cleveroad
Think about rapid prototyping
Rapid prototyping is a fundamental step in SaaS MVP development, enabling you to visualize, test, and refine your product concept efficiently. It's an investment that pays off by helping you create a more user-friendly, market-ready, and cost-effective solution.
Use wireframes, mockups, or prototyping tools to quickly visualize your SaaS MVP product's user interface and functionality. This allows you to iterate on design and functionality rapidly before diving into full development.
Use no-code/low-code development
The low-code/no-code development makes it easier to create functional components of your SaaS MVP with minimal coding, which saves time and resources. With low-code platforms, you can design and configure different aspects of your application visually, reducing the need for extensive programming. No-code platforms go even further by eliminating the need for coding, allowing you to create custom workflows and applications through intuitive drag-and-drop actions.
This approach helps build non-essential components during your SaaS MVP development, like form builders, workflow automation, or data integration. Low-code or no-code tools can speed up development, lighten the workload for developers, and empower non-technical team members to create the MVP. When selecting a low-code/no-code platform, it's crucial to evaluate and choose one that fits your project's needs and scalability.
Apply to third-party tools
Third-party tools can not only save time but also enhance the overall quality of your SaaS MVP. These tools are often maintained and updated by experts in their respective domains, ensuring that your product benefits from the latest security patches, performance improvements, and feature updates without requiring your team to dedicate additional resources to these tasks.
By leveraging third-party solutions, your development team can allocate more time and effort to crafting the unique aspects of your SaaS MVP while still delivering a robust and feature-rich product to your users. This approach can help you meet tight deadlines and budget constraints while maintaining the quality and reliability of your minimum viable product.
Make a simple design for your SaaS MVP
Simple design is a crucial element in expediting the development of your SaaS MVP. It is often more mobile-friendly by default. With an increasing number of users accessing software on mobile devices, this approach can save time adapting the UI for various screen sizes and resolutions. Moreover, after developing a simple SaaS MVP design, you can gather user feedback early and efficiently implement changes based on their suggestions. This agility is critical for setting your MVP up to meet user needs.
Remember that simplicity in design does not mean sacrificing functionality. It means focusing on essential features and presenting them clearly and intuitively. As your product gains traction and garners user feedback after SaaS MVP development is finished, you can gradually add more features and complexity while keeping the user experience at the forefront of your design decisions.
Outsource your SaaS MVP building
When you outsource the creation of your SaaS MVP version to an experienced IT vendor, you gain access to a pool of experts with specialized skills and expertise. These professionals are often well-versed in the latest technologies and best practices, which can lead to faster and more efficient development. Moreover, by outsourcing development tasks connected to your SaaS MVP creation, your in-house team can concentrate on strategic activities like product vision, user feedback, and business strategy. This can result in a more efficient use of internal resources.
By combining outsourcing with other strategies like a thoughtful set of functionality and rapid prototyping, you can significantly expedite the development of your SaaS MVP and enhance your chances of success in the market.
How Much Does It Cost to Create SaaS MVP?
The SaaS MVP ultimate development price is quite hard to estimate at once, as there are many factors influencing it. Particularly, the following aspects are considered by SaaS MVP development specialists when they calculate the future budget expenditures for its creation:
The extent and complexity of features. The more functionalities and intricacies you want to incorporate, the more time and resources will be required for development.
The right stack for your project. Some technologies are more cost-effective and efficient for specific tasks, while others may require more development time and expertise.
The quality and complexity of the design and user experience elements can also impact costs. Balancing a visually appealing interface with a reasonable budget is essential.
SaaS MVP integrations with external systems, APIs, or third-party services. The complexity of integration, the availability of APIs, and any licensing fees for third-party services will all impact the budget.
The location of the development team can affect hourly rates, with offshore teams often offering more cost-effective SaaS solutions.
These are the significant aspects considered while estimating the ultimate SaaS MVP building price. But the rough cost of the SaaS minimum viable product will be about $70,000-$150,000+. You can optimize it if you outsource your SaaS solution to an experienced software development vendor specializing in cloud software creation. For starters, you can cut your SaaS software development costs and get a solution that's not inferior in quality to those created by in-house teams.
For you to think out, we have prepared a table mentioning the most popular outsourcing destinations and the hourly rates to consider before you create SaaS MVP.
Outsourcing SaaS MVP development hourly wages by destinations

| | |
| --- | --- |
| Popular outsourcing region | The hourly price |
| Central/North Europe | $50-70 |
| Western Europe | $75-150 |
| North America | $100-200 |
| Asia | $20-40 |
| Africa | $20-45 |
Furthermore, using application development outsourcing, you can quickly apply for qualified help with your solution creation from the IT specialists with the skills you need for the project. Outsourcing can also expedite your MVP engineering and shorten the time to market. You can order dedicated development team services resulting in faster turnaround times, which is especially important in the competitive SaaS market, where being among the first to market can provide a significant advantage.
Cleveroad Experience in SaaS MVP Development
Over 11+ years of existence on the cloud software development market, we are experienced in SaaS software solutions delivery for various business clients from Logistics, Healthcare, Education, Fintech, and other business domains. Moreover, we help our clients build new SaaS products, starting with MVP. Finally, our specialists ensure the delivered SaaS software has flawless performance.
Let us show you one of our successful SaaS MVP development cases from the portfolio.
Our customer is a reputable finance consulting and technology services company from the United States. They required a complex SaaS web-based platform; however, it could not be created with the resources of their in-house team.
So, the customer requested Cleveroad for solving the following business challenges:
Obtain a SaaS platform to monitor, launch official feedback loops, and evaluate valuable and cost-effective broker services.
Get the possibility of providing EU customers with SaaS-based services by ensuring platform compliance with MiFID II Regulations for European Financial Institutions (e.g., hedge funds, investment banks, or asset managers)
We've built a SaaS MVP targeting the European Union's financial markets throughout our development flow. The solution allows all applications to be used as integrated parts of a shared platform or as standalone products for brokers, asset managers, and hedge funds to benefit from. Moreover, we ensured the platform complies with MiFID II guidelines, enabling the client to advise EU customers legally.
As a result, our client received a reliable and secure Broker research platform that allowed for effective monitoring, the start of official feedback loops, and the evaluation of brokerage services, both worthwhile and reasonably priced. Additionally, the client can legally provide their services to the intended audience.
What's the Following Step?
Thorough preparation for SaaS development, as well as conducting business research, is necessary for the success of your future digital product. You can streamline your job and apply to an experienced SaaS development vendor. Cleveroad is ready for you to help with SaaS MVP development, from its planning to the delivery of the full-fledged minimum viable product.
After your SaaS concept proves its viability and the users accept it, you can continue your digital product upgrade with more features and checking your SaaS solution for bugs to gain its flawlessness.
Build SaaS MVP with cloud experts
Having successful project delivery, our team will assist you in creating your own SaaS MVP solution to help you validate your product concept and gather client feedback
Frequently Asked Questions
A Minimum Viable Product (MVP) of a SaaS solution implies its initial version ​​that includes only the functionalities necessary for the core needs and problems of its target users. The primary goal of creating a SaaS product MVP is quickly bringing a working software solution to the market with minimal development effort and resources.
The rough cost of the SaaS minimum viable product will be about $70,000-$150,000+. You can optimize it if you outsource your SaaS solution to an experienced software development vendor specializing in cloud software creation.
The easiest and the most cost-effective way to outsource SaaS MVP development is to entrust the product creation to a skilled tech partner experienced in cloud software development. They will provide you with good balance between cost-effectiveness and quality allowing you to test your SaaS concept viability through MVP development.
You can build MVP for SaaS product passing through the following steps as:
Step 1. Finding a vendor
Step 2. Conducting business researches for your future solution
Step 3. Finding SaaS MVP development alternatives
Step 4. Choosing the monetization models.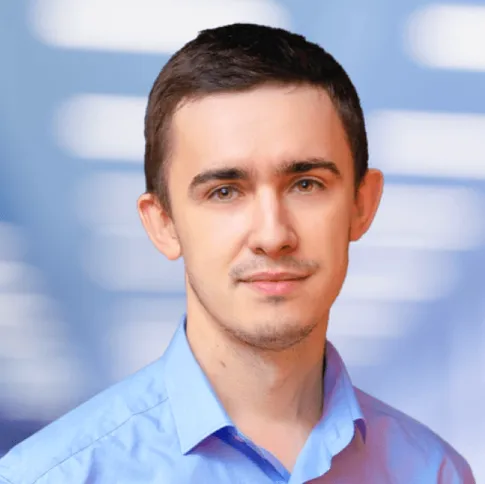 About author
Evgeniy Altynpara is a CTO and member of the Forbes Councils' community of tech professionals. He is an expert in software development and technological entrepreneurship and has 10+years of experience in digital transformation consulting in Healthcare, FinTech, Supply Chain and Logistics
Rate this article!
153 ratings, average: 4.83 out of 5
Give us your impressions about this article
Give us your impressions about this article