Tips on How to Make a SaaS Product and Cost Assessment
The success stories of widely-known platforms like Github, Slack, Zoom, and HubSpot played a significant role in driving the SaaS market growth. That's why businesses in various industries are wondering how to create a SaaS application to stand by successful companies.
In this post, you'll learn about the market perspectives of SaaS, the value it may bring to your business, as well as its cost to deliver such a solution.
What Is a SaaS Product and Why It's Promising?
SaaS or Software as a Service product is a solution that allows you to access the software application over the internet, with no need to install or maintain it on your specific device. Instead, you can use the software through the web browser for free or on a subscription basis. Businesses often decide to build SaaS application to obtain more scalability, centralize and streamline software-related management, and, of course, save costs.
The SaaS solutions evaluating popularity are robustly represented by recent statistics. The estimated revenue of SaaS applications is proposed to reach nearly $253,90 billion by the end of 2023 and will obtain even more recognition with $344 billion by 2027.
Revenue in the SaaS market. Source: Statista
Anyway, it is always better to analyze the industry on the examples of companies that take a significant part of a market share and play a crucial role in SaaS industry growth.
Key SaaS market players
Here are three main industry market players that offer a wide spectrum of SaaS solutions:
Google. The company offers a great amount of SaaS services that include Google Ads, Google Drive, Google Sheets, Gmail, Google Docs, etc. Their revenue reached up to $ 279.8 billion in 2022.
Adobe. Adobe is the one of the most notable examples of SaaS solutions tightly integrated into most individuals' routines. Their products include Adobe Creative Cloud (Photoshop, Illustrator, etc.) Adobe Document Cloud ( Adobe Acrobat DC), Adobe Experience Cloud (Adobe Target, Adobe Analytics, etc.), and much more. Adobe's profit in 2022 resulted in $17.606 billion.
Slack. The app appears to be a solid team cooperation and communication tool that overtook competitors in scale and quality of service. The user accesses the service via a browser or a dedicated app that minimizes the need for local installation. At the same time, Slack's services are hosted on remote servers, which makes it a classic example of a SaaS solution. The company managed to generate nearly $273.4 million in revenue in 2022.
These data-controlled statistics will help you comprehend the SaaS market potential and why creating a SaaS product is an advantageous idea.
Why Building a SaaS Is an Appealing Option for Businesses?
Despite your business domain, building a SaaS product may bring you numerous positive outcomes.
Quick deployment
There is a Golden rule – the faster you launch the product, the earlier users can access it, consequently providing you with valuable insights. Besides, unlike traditional engineering methods, SaaS build can speed up the realization of return on investments (ROI), provide faster concept validation, and allow businesses to start generating revenue sooner. Moreover, faster product deployment may facilitate niche leadership and give you a competitive edge.
Lower cost
The majority of businesses decide to build a SaaS solution because of its cost efficiency. For sure, SaaS application development eliminates the need for upfront investments, expensive hardware, staffing, and operational costs like security or infrastructure management.
Apart from this, the SaaS development approach brings clarity into your budget planning by providing predictable monthly or annual fees. Also, SaaS providers typically offer transparent fees that let you avoid unexpected charges and occurrences.
Scalability
Building a SaaS platform implies high scalability facilitated by its cloud-based nature. This makes such a solution accessible from anywhere, stable to massive data volumes and user loads, and helps ensure bespoke accomplishment of your evolving business needs,
Most SaaS apps also provide APIs or Application Programming Interfaces. This gives you endless capabilities for tailoring your product for your specific business needs and seamless integrations with other corporate software systems (if required).
Automated updates
Building a SaaS application is a good option if you want to create full-fledged functioning software with minimum maintenance effort. The IT infrastructure of SaaS software implies constant automated updates and bug fixes on an ongoing basis that help you to make the platform current and secure with no need for manual interventions.
Automated updates can brilliantly deal with challenging matters like data breaches and keep compliance with industry rules and regulations. This approach can save you, users, and your software engineers time as well as cut administrative overhead by enhancing the overall product reliability.
Compatibility with various devices
SaaS software is also convenient in terms of user experience. Your users can employ a single application with a responsive design that is interoperable on smartphones, tablets, laptops, etc. In essence, everything that is needed for a SaaS app's accurate performance is a stable internet connection.
How to Build a SaaS in 9 Steps
Let's move forward from the theoretical part to practice and know how to build a SaaS product. To simplify the process, we've decided to structure the development process into 9 steps to hint you about SaaS product building.
Step 1. Conduct market research
At this stage, it's vital to comprehend that even the most appealing project idea may not be viable enough to stand out and keep position among thousands of alternatives. Encountering deep market research can establish your concept's competitive edge and primary purposes and ensure its capabilities meet the ever-changing market demand.
The following questions may bring clarity and guidance to the market research flow:
What is my project vision?
Who is my target audience?
Who leads my niche, and what distinguishes them from others?
Which user's needs are still not fulfilled by existing solutions?
What functionality is essential to be included in my SaaS product?
What do the users lack in the current SaaS solutions?
For sure, this list may be modified according to your specific enterprise needs. Ultimately, answering these questions may help you create a backbone of your business strategy that, in the future, may lead to a positive ROI.
Step 2. Make a business plan
Building a SaaS product without a well-structured business strategy may be quite challenging. The proper plan can help you define main business objectives, potential risks, and mitigation methods and ensure your business's adaptability to different scale changes. Also, consider developing a strong promotion strategy, as proper marketing may facilitate a high recognition level for your project.
Besides, an accurately composed business strategy can contribute to your potential in terms of external collaboration and convincing business partners or investors of your concept's viability.
There is another thing you should think carefully – the creation of your own USP (Unique Selling Proposition). Currently, the market is overloaded with multiple SaaS products, no matter what niche you plan to penetrate. And that's why it's vital to convince the target audience that your solution is superior to the existing ones. In its essence, the USP is what differentiates your software or services from other niche competitors, making it unique and worthy.
The factors that must be considered while creating a USP include:
The value of your proposition and ability to prove this
Unique features and benefits your SaaS solution brings to users
Product's compatibility with target audience desires and pain points
Feedback collection to enhance your USP and meet users' expectations
Step 3. Choose a monetization model
You can build a flawless SaaS application, but sure enough, you won't be very delighted if it won't bring you profit. To ensure smooth revenue generation, setting a suitable monetization strategy is important. There are six of the most utilized monetization methods you can adhere to in your solution:
Freemium model. The structure of this monetization model is quite simple: the users can use your product for free but can enhance their experience by unlocking more advanced functionality by opting for a paid-for package.
Pay as You Go model. Here, the user pays only for the actual usage of a product or service. However, you can implement a fee system that may align with the level of usage of some functionality.
Flat Rate Pricing model. On the contrary, this monetization approach implies a direct collection of users' payments on a fixed basis. In other words, users pay a fixed fee for a service or product regardless of how often they use it.
Per-user model. This is very self-explanatory. This monetization method is most commonly used among CRM and Project Management software and collaboration tools. The business owner who uses the software pays a fixed fee per every employee who uses the software. The fewer employees - the lower the price, and vice versa.
Per-Active User model. This monetization model is quite similar to the previous one but still has a significant difference. Here, the conditional business owner pays a fixed fee for users who are actively engaged in software usage during a specific time period, typically a month.
Tiered pricing model. Creating a SaaS product with tiered pricing implies that the product's functionality is divided into tiers, and on each tier, more advanced functionality awaits the user. Users can choose the suitable tier based on their needs and budget. The evolving functionality may include user limits, data storage limits, usage metrics, and customization capabilities.
Step 4. Plan your budget
For sure, it's hard to predict all the investments that your SaaS project requires. However, the resources are most often allocated to:
Project planning and research
Design and prototyping
Quality Assurance and development
Regulatory compliance
Hosting and infrastructure
Ongoing support and maintenance
Marketing expenses
Note that building a SaaS application is a multilayered process that requires accuracy. Sure enough, sometimes particular circumstances may bring unexpected changes to your planning. Remember this, don't panic, but include this into your financial planning to go through different obstacles more smoothly and mitigate troubles.
Step 5. Form a development team
At this stage, you need to find experienced experts who can assist you with SaaS product creation. Firstly, let us guide you on the specialists required for such solution building:
Project Manager (PM). The project managers are responsible for on-time and on-budget SaaS product delivery, team management, and risk management.
Business Analyst (BA). Business analysts bridge business needs and tech solutions and clarify product requirements.
Solution Architect (SA). The solution architect is in charge of designing SaaS app architecture, security, technologies selection, and platform performance optimization.
UI/UX designer. The UI/UX designer conducts user research and creates an intuitive user interface for a seamless user experience.
Front-end developers enable product design usability, interactivity, responsiveness, and accessibility.
Back-end programmers are responsible for server-side infrastructure and the app's functionality.
QA engineer. QA experts ensure software quality through testing.
DevOps. DevOps specialists optimize and automate the development lifecycle.
Note: The experts and their specifications may vary according to your unique requirements and SaaS solution capabilities request.
You may wonder how you'll find all these specialists. Generally, there are two options to consider: hiring in-house employees or reaching out to outsourcing IT services providers.
Forming an in-house team. In-house cooperation may become your choice if you want direct control over the projects. For sure, cooperation with an in-house team may be more efficient regarding project progress tracking and communication and is advantageous if your business has specific compliance or customization requirements. However, maintaining an in-house team requires a significant financial investment, and your region limits the expertise you can access.
Collaborating with an IT outsourcing company. If you're searching for more efficient collaboration capabilities, you can consider outsourcing SaaS software creation to a 3rd-party tech provider. This approach means cooperating with the dedicated software development team with the required expertise that gives you certain scalability. Besides, outsourcing software development may help you save costs, as you are free to choose the most cost-efficient outsourcing region and, at the same time, access a wide specialist pool worldwide.
It's recommended to pay attention to a recent trendy outsourcing destination – Estonia. The country is moving up on the digitalization ladder and offers high-quality outsourcing IT development services for affordable pricing. Building a SaaS solution with Estonian experts may be advantageous due to the amount of skilled workforce and high technical proficiency.
Besides, Estonian experts are great English speakers and highly culturally compatible, which can significantly minimize communication issues and streamline smooth cooperation.
Step 6. Determine key project requirements with your IT partner
The functionality you'll offer to your users plays a crucial role in the success of the whole SaaS product. However, there are more aspects you have to discuss with your IT partner before diving into the development.
Usability and user-friendliness. Nothing attracts the user more than an ultimate design, fast page load time, and simple and swift navigation among the app's functionality. It's highly advisable to avoid massiveness, overloaded text blocks, and multilayered interactive graphical elements as it may slow down the operation of your SaaS software and result in the rise of a user bounce rate.
Consider security measures. Due to the cloud-based nature of the SaaS software, it may be particularly vulnerable to security threats if not properly managed. To protect users' data from leaks, malware, or hacker attacks, it's advisable to incorporate at least the most widespread security attributes like TFA (Two-Factor Authentication), access control, identity management, etc
Multi-tenancy infrastructure and security model. Multitentancy infrastructure implies sharing one SaaS platform among multiple businesses or users. The multitenancy security approach facilitates a safe coexistence of different users, incorporating monitoring and auditing tools, data encryption, vulnerability patching, etc.
Real-time customer support. From time to time, SaaS solutions may also suffer from bugs and functional complexities. Choosing SaaS packages with continuous support services may streamline the operation flow and reduce the possibility of tech difficulties influencing seamless user experience.
Cleveroad experts may assist you in the creation of your SaaS project requirements list: from the definition of target audience and market analysis to the selection of functional and non-functional requirements of your SaaS product. Book a 30-minute call with our tech experts to discuss all aspects of your project creation in detail!
Step 7. Choose a tech stack
The technology stack for your SaaS product is also worth mentioning. At this stage, you'll tightly communicate with your Solution Architect, who'll assist you in choosing the proper tech toolkit. However, below, you can examine the average tech stack that is used to build a SaaS solution:
Back-end:
Programming languages: JavaScript, Python, PHP, Node.js, C#, Rust, Scala
Databases: MongoDB, My SQL, PostgreSQL
Servers: Microsoft Azure, Google Cloud, AWS
Front-end:
Programming languages: HTML/CSS, JavaScript, Ruby
Front-end frameworks: React, Angular, Vue.js
UI/UX: Figma, Sketch, Adobe XD
Step 8. Start from MVP building
Planning to create your own SaaS product, it's recommended to start with building SaaS MVP version (Minimum Viable Product). This approach will help you access valuable product efficiency insight with minimum investments. This method implies launching a SaaS solution with core functionality to validate your product's concept viability in real-world conditions. Besides, MVP enables you to test different monetization strategies to then find a perfect fit for your exact SaaS application
After the release of MVP, you'll obtain the ability to precisely analyze the user's feedback and propositions, remove flaws, and enhance the software's technical proficiency by adding fresh functionality in the future.
Step 9. Testing, launch, and monitoring
Congratulations, you have a SaaS application! However, even though the hardest part of creation is passed, you have to test the software. This is essential to ensure performance accuracy and reliability and detect and fix bugs or malfunctions before launch.
Then, your development team will help you to deploy the solution on the server or a cloud platform. And finally, you can make your SaaS solution accessible to users by placing it on digital marketplaces (Google Play, App Store). Finally, it's necessary to monitor the SaaS solution to provide gradual scalability according to user growth.
Short-Story Cases on How Cleveroad Successfully Built and Delivered SaaS Products
We want to present you with some examples of SaaS projects our team successfully made and delivered for different business domains.
Quality Management System for medical devices manufacturers
Our US-based customer – Prime Path Medtech, reached out to us with a request to replace their current Quickbase-based QMS solution, which lacked flexibility and didn't fit into the B2B business model.
We've decided to completely remove the Quickbase and replace it with an automated QMS that appears more efficient within the B2B SaaS business model and complies with 21 CFR 820 and 21 CFR 11 and the ISO 13485 requirements. Our next goal was to enrich the QMS with a customer's quality control services while keeping essential roles, functions, and processes for medical device certification. Apart from this, we needed to boost the customer's revenue level and user satisfaction rate while adhering to particular budget limitations.
As a result, the customer received a responsive SaaS web-based QMS that obtained a more engaging user experience and more flexible and convenient functionality. Being organically integrated, our QMS enabled the customer to significantly reduce costs due to the lower price of B2B SaaS usage.
Breanne Butler

Sr. Solutions Lead, Medical Device Consultants

Cleveroad is fantastic at what they do.
Powerful SaaS retail operation platform
The RetailOps is a SaaS platform for various retail operations, from warehouse management to Inventory receiving and control. The company reached out to us to redesign the current solution to make it more appealing and enhance its functional capabilities, making the app easier to use.
The final solution included re-constructing an application infrastructure by switching from Cordova to Swift, which is native for iOS development. Moreover, our software engineers integrated the Socket Mobile barcode scanner engaging its SDK, which allows iPhones to connect with it via Bluetooth.
How Much Does It Cost to Create a SaaS Solution?
The price to develop SaaS software is genuinely rooted in the development timeline and the development specialists' rates. The time to develop a comprehensive SaaS solution depends on feature complexity, count of integrations, tech stack, UI/UX design, SaaS type, cooperation model, etc.
The amount of factors that should be included makes it quite challenging to provide a detailed SaaS development cost. Primarily, your IT partner has to get familiar with your requirements list, and only then may it be possible to orient you on the pricing. However, taking all these factors into account, it's considered the cost to build a SaaS platform Is $50,000 - $300,000+.
What can you do to optimize the cost of SaaS app creation? Here are the two most widespread options:
Why MVP? Starting from MVP development gives you a chance to focus on core functionality, avoiding excessive features in the beginning. Incorporating this approach before full-scale development can show you the market response to your solution with minimum investments. Besides, MVP facilitates time-to-market, allowing you to generate revenue sooner.
Why outsourcing? Outsourcing SaaS building allows you to access unique expertise worldwide, offering you various quality and cost options. Hiring globally, you can find developers that will be a perfect fit for your demands and budget. Outsourcing can significantly cut labor expenses, as an outsourcing team costs less than forming an in-house team. This approach is also highly scalable, which means you can scale resources you require, minimizing the need for permanent costs.
Outsourced team members rates by region

| | | | | | | |
| --- | --- | --- | --- | --- | --- | --- |
| | Western Europe | Central and Eastern Europe | Asia | North America | South America | Africa |
| Project Manager | $59-$177 | $25 - $50 | $25 - $80 | $80 - $150 | $30 - $70 | $20 - $60 |
| Business Analyst | $47-$141 | $20 - $40 | $20 - $60 | $70 - $130 | $25 - $60 | $15 - $50 |
| Solution Architect | $82-$212 | $30 - $60 | $40 - $100 | $90 - $160 | $40 - $90 | $30 - $70 |
| UI/UX designer | $47-$141 | $20 - $50 | $20 - $60 | $70 - $130 | $25 - $60 | $20 - $50 |
| Front-end developer | $47-$141 | $20 - $50 | $15 - $50 | $70 - $140 | $20 - $50 | $15 - $50 |
| Back-end developer | $50-$150 | $25 - $60 | $15 - $50 | $80 - $150 | $25 - $60 | $20 - $60 |
| DevOps | $59-$177 | $25 - $50 | $20 - $60 | $80 - $150 | $30 - $70 | $20 - $60 |
| QA engineer | $47-$141 | $20 - $40 | $15 - $50 | $70 - $130 | $20 - $50 | $15 - $40 |
Cleveroad Experience in SaaS Product Building
Cleveroad is an outsourcing software development company with headquarters in Estonia with over 11+ years of experience in IT. Our wide expertise includes the development of custom digital solutions for various business domains: Logistics, Healthcare, Retail, FinTech, E-Commerce, Education, etc.
Cooperating with us may bring you considerable benefits, including:
Cooperation with AWS-certified software engineers with practical expertise in building and deploying SaaS applications
A reliable and highly skilled team with proven experience in dealing with cloud services, such as AWS, Azure, Google Cloud
A deep consulting on your unique SaaS software concept with our Senior Business Analysts
Flexible cooperation models to select from Dedicated Team, Time & Material, Staff Augmentation
A hands-on experience in delivering software solutions across various domains, including FitTech, Healthcare, Retails, Logistics, etc.
Continuous quality assurance and precise monitoring at every development stage
The Cleveroad's team is equipped to transform your SaaS application concept into a robust and attractive solution meeting your domain business requirements and unique vision.
Start building your SaaS product with us
Backed by 11+ years of SaaS expertise, our software engineers will assist you in building SaaS to facilitate your software user adoption rate
Frequently Asked Questions
The process of SaaS app development includes market research, creation of the business plan, the choice of monetization model, budget planning, forming the development team, determination of key requirements, choice of IT partner, Creation of MVP, testing, launching, and finally project monitoring.
The SaaS product architecture is constructed by your back-end and front-end developers. For the architecture build they usually utilize programming languages like JavaScript or Python, Different frameworks like Angular or React, databases and servers like MySQL or AWS, and UI/UX tools like Figma or Adobe XD.
SaaS development offers quick deployment, cost efficiency, scalability, automated updates, and device compatibility, providing early user access, budget transparency, flexibility, security, and a seamless user experience.
The cost to build a SaaS platform ranges from $50,000 - $300,000+. However, the amount of factors that should be included makes it quite challenging to provide a detailed SaaS development cost. Primarily, your IT partner has to get familiar with your requirements list, and only then it may be possible to orient you on the pricing.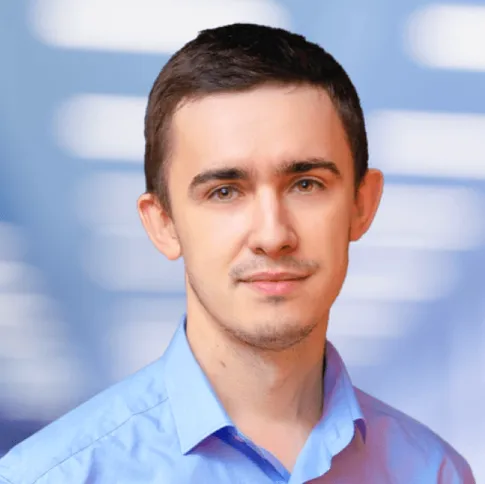 About author
Evgeniy Altynpara is a CTO and member of the Forbes Councils' community of tech professionals. He is an expert in software development and technological entrepreneurship and has 10+years of experience in digital transformation consulting in Healthcare, FinTech, Supply Chain and Logistics
Rate this article!
200 ratings, average: 4.74 out of 5
Give us your impressions about this article
Give us your impressions about this article