In our time, technologies open almost endless opportunities for users all over the globe. However, if you want to roll out a successful app, you should wrap all those powerful and brainy algorithms into the mobile UX that looks and feels good. In other case -- it won't gain many users.
The previous decade of technological boom clearly shows that design has to keep up with user needs all the time. That's the reason why UI design along with mobile UX design are one of the main priorities nowadays and their role in the IT world continues growing.
In this article, we'll try to look into the forthcoming year and single out some main UX trends that are likely to shape 2022.
UX content strategy trends
Content became the main way to engage users. Respectively, it's an essential part of any project and designers should certainly pay their attention to content trends in UX.
Experiences focused on content
The latest UX trends move away from superfluous elements in interfaces and make everything to focus users on something that's really important -- content. Such an experience can be called the content-focused. It's philosophy is built around the content that shapes design either design makes an emphasis on content. The main duty of designers is to ensure that viewers have no obstacles for experiencing the content. To cope with this task you may resort to the following:
Well-tailored visual hierarchy
Thought-out visual hierarchy in designs makes it easier for viewers to perceive the content.
Minimum elements
This UX content trick implies getting rid of all needless elements in design it's conceivable to get a cleaner design with more dedicated experience.
Whitespace
More space for content contributes to better user's experience.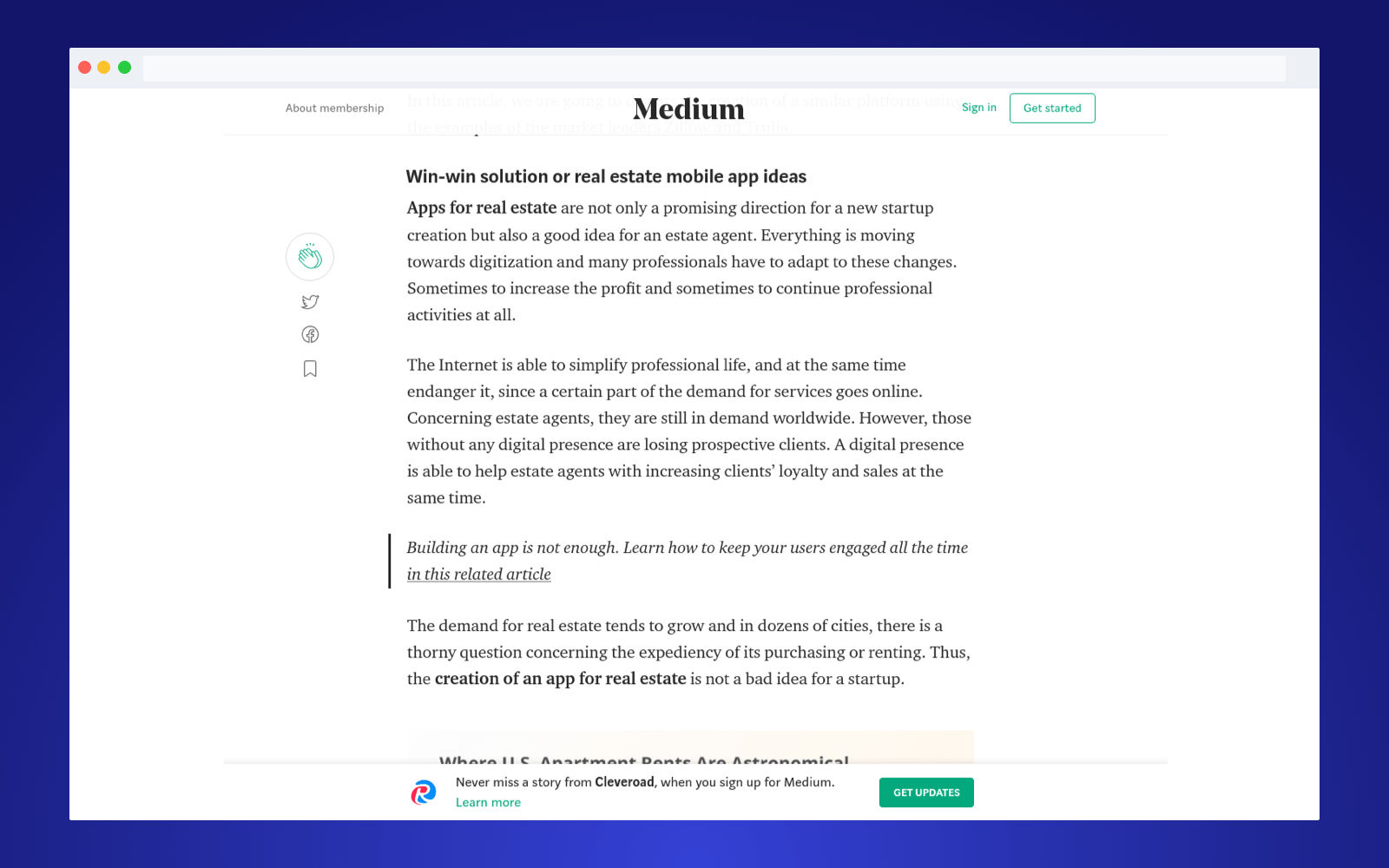 Well-thought-out UX content example: Medium
So, content becomes more vital for brands. It means the forthcoming year will likely to bring you many content-centered projects.
Better user experience personalization
Personalization not only saves time but allows businesses to increase their sales. That's why brands are moving away from one-for-all experiences in favor of personalization in UX. It became possible with the help of user data and modern technologies such as AI or machine learning. In other words, the modern user experience trends are based on the needs and preferences of users themselves.
Suggestions that were built based on actions of users is probably the most commonly used personalization element.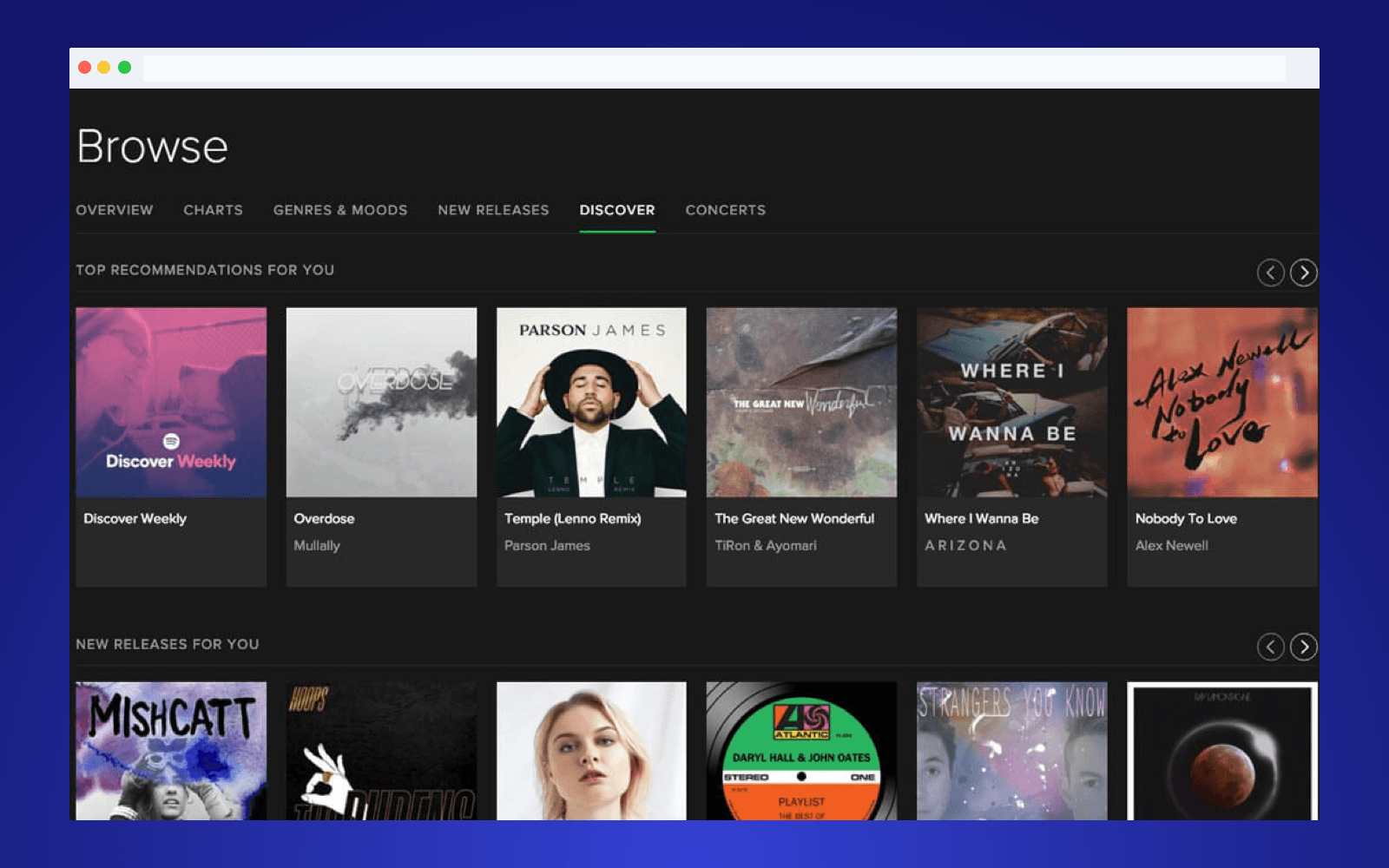 Personalization UX example on Spotify
Undoubtedly, personalization will move forward and become more advanced over years since it's good for both brands and users. That's why you should be ready to deal with this UX trend not only in 2022 but in the following years as well.
Trends based on technologies
Not only users dictate their own conditions concerning how apps should look and feel like. New technologies also shape UX industry trends.
Borderless displays
Starting from this year, screens with minimum borders are kind of a trend among smartphone manufacturers. So, it's quite obvious that furtherly we are going to deal with non-standard screen resolutions, aspect ratios etc. That's surely the future of mobile user experience.
Respectively, we should take into account all the peculiarities of such devices to provide users with experience corresponding to relevant UX design trends. For instance, Apple has even released a guideline on how to prepare apps for new iPhone X with the edge-to-edge screen.
There are no reasons to suppose this trend won't migrate to 2022 since manufacturers have only started gaining momentum.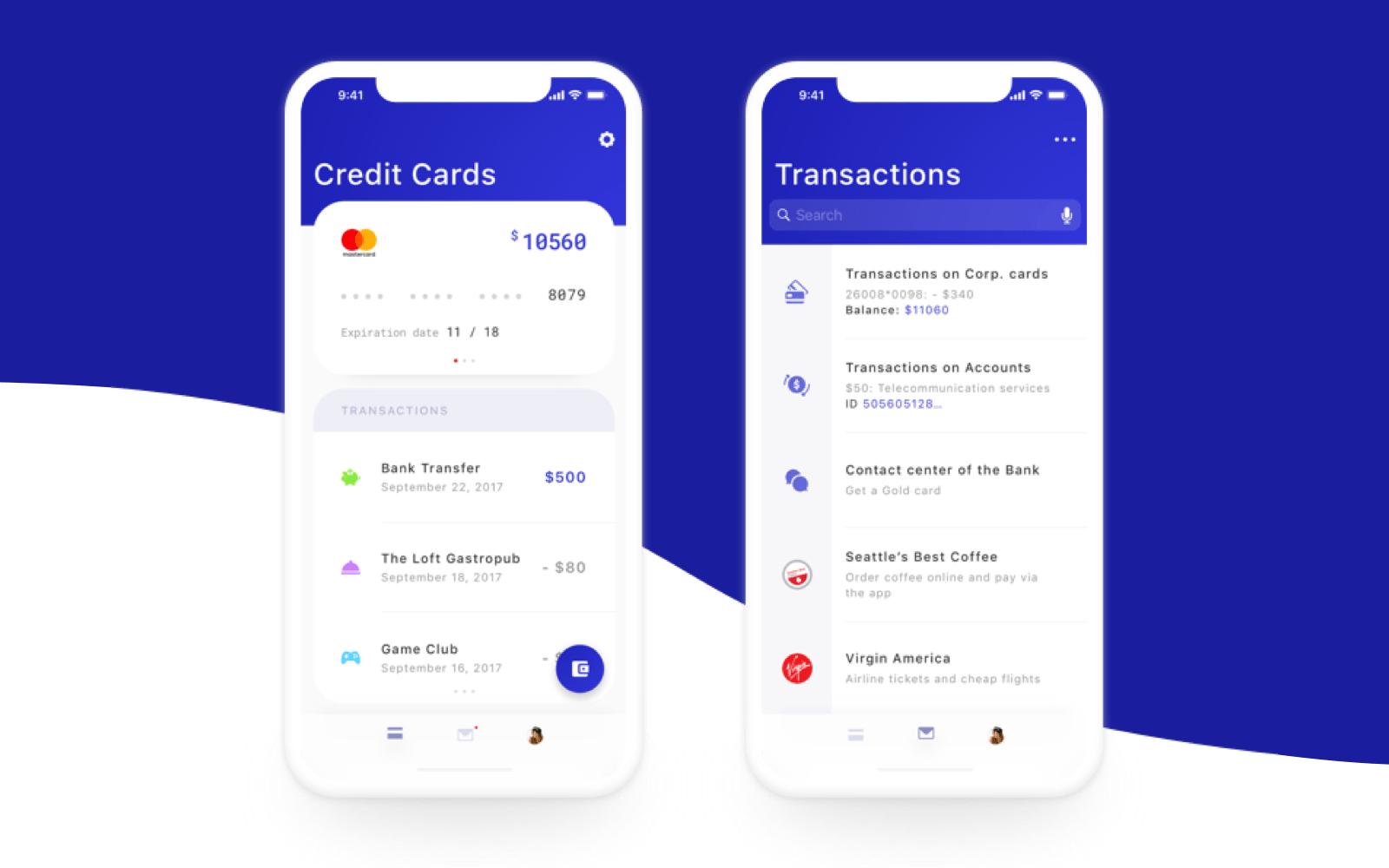 Mobile app UX: iPhone X app design concept (Source: Dribbble)
UX authentication trends
Authentication by means of a fingerprint is already kind of a standard for mobile applications. However, in 2022 this trend is 'renewed' by technologies similar to Apple's Face ID or other biometric means of authentication. This way, some services may refuse from asking it's users to create a password and use their biometric data instead. Of course, only in case a user's device support this technology.
Effortless authentication means are becoming a common thing for users and one of the new trends in UX design. So, companies will reconsider the UI design of authentication and probably the process itself.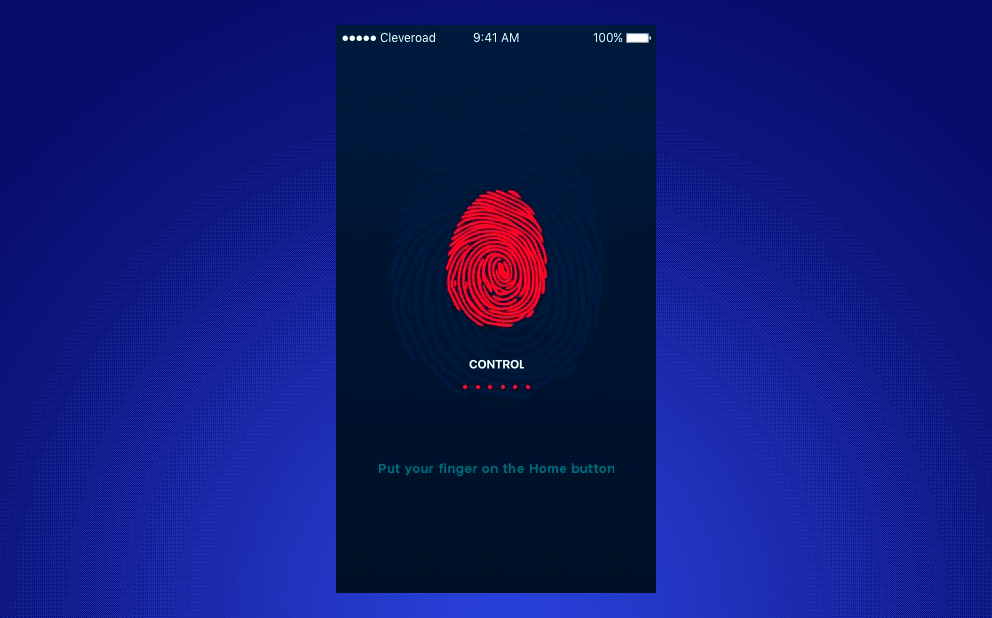 User experience authentication: Example of biometric authentication (Source: Dribbble)
Mobile first experience should be reconsidered
During last several years, brands were mainly focused on the audience of mobile users, but they should re-evaluate this focus in the near future. That's because the number IoT devices is growing and pushing the industry on creating new user experience design trends. In other words, with the rapid development of Internet of Things, the whole industry moves away from the focus on mobile UX and gets closer to omnichannel ones.
To get ready for this trend, you should understand that it doesn't matter for users where and how an interaction happens. They just want to achieve certain results by means of the most appropriate medium. So, in fact, the interaction itself is mostly invisible.
Modern users require experience that matches device they're currently using. Omnichannel UX allows to create coherence between multiple devices of a user so that he or she didn't feel confusion when using, let's say, the same app on different devices.
Uber is a good voice user interface example. Users can start requesting Uber on their Amazon Echo smart speakers and end it on their smartphones. In this example, two different platforms that have different interfaces cross, but it's done seamlessly for users.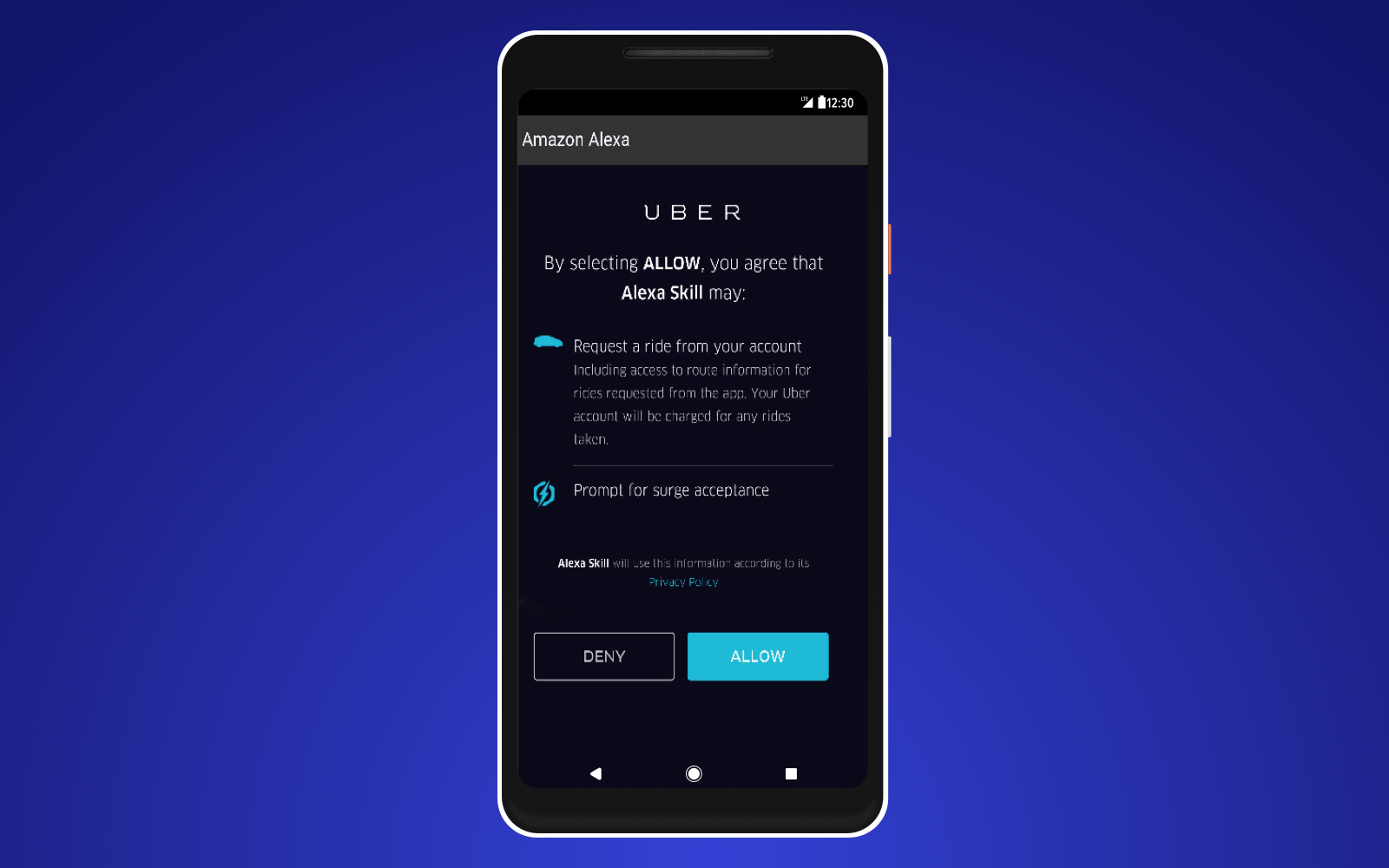 Voice user interface: Interaction of Alexa with a smartphone in Uber app
Voice user interface design
The next year, design will continue shifting from taps and clicks to screenless experiences like Voice User Interfaces or VUIs in a nutshell. If to look around, you'll see that many companies already introduced VUIs for some their technologies. The most obvious examples are Siri, Google Assistant, Cortana, Alexa, Bixby.
Taking into consideration the rapid growth of voice interaction in general and voice assistants in particular, it becomes clear they are able to fully replace graphical user interfaces in the following years either become an alternative for them.
Gartner research shows that 30% of interactions with technologies will be done by means of voice by 2018. However, in 2018 VUIs will likely to continue developing along with graphic interfaces and respectively they'll come into one of latest UX design trends.
The main reasons is it's not always convenient to use voice (e.g. in crowded places) and the voice-based systems aren't perfect yet, so they require a lot of improvements to be done.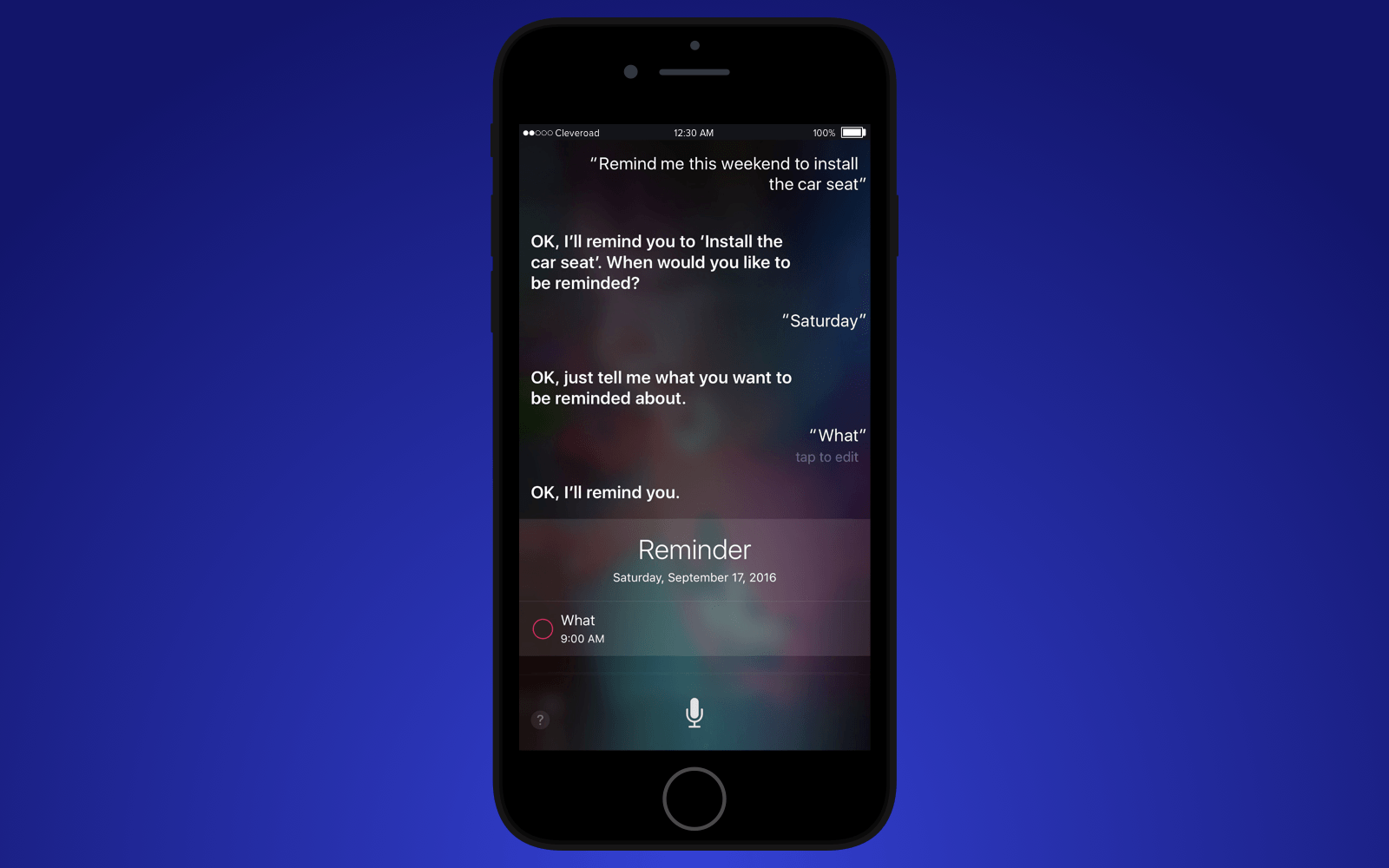 Combination of Voice User Interface and Graphical Interface on iOS
Augmented Reality UX design trend
The Augmented Reality has broken into the lives of users relatively recently, but many leading companies already claimed they believe in this technology and rolled out their own solutions. Apple's ARKit and Google's ARCore are the evidence. Moreover, at F8 developers conference Mark Zuckerberg said that lenses will replace ordinary screens to provide users with better Augmented Reality UX.
Don't worry, mobile phones won't be 'pulled down from the throne' anytime soon. But the number of apps with augmented reality keeps dramatically increasing in 2022.
This way, taking into account the efforts of such big players as Apple, Google, Microsoft, and Facebook concentrated on AR, we can say that you should watch for Augmented Reality UX trend not only in the next several years but now.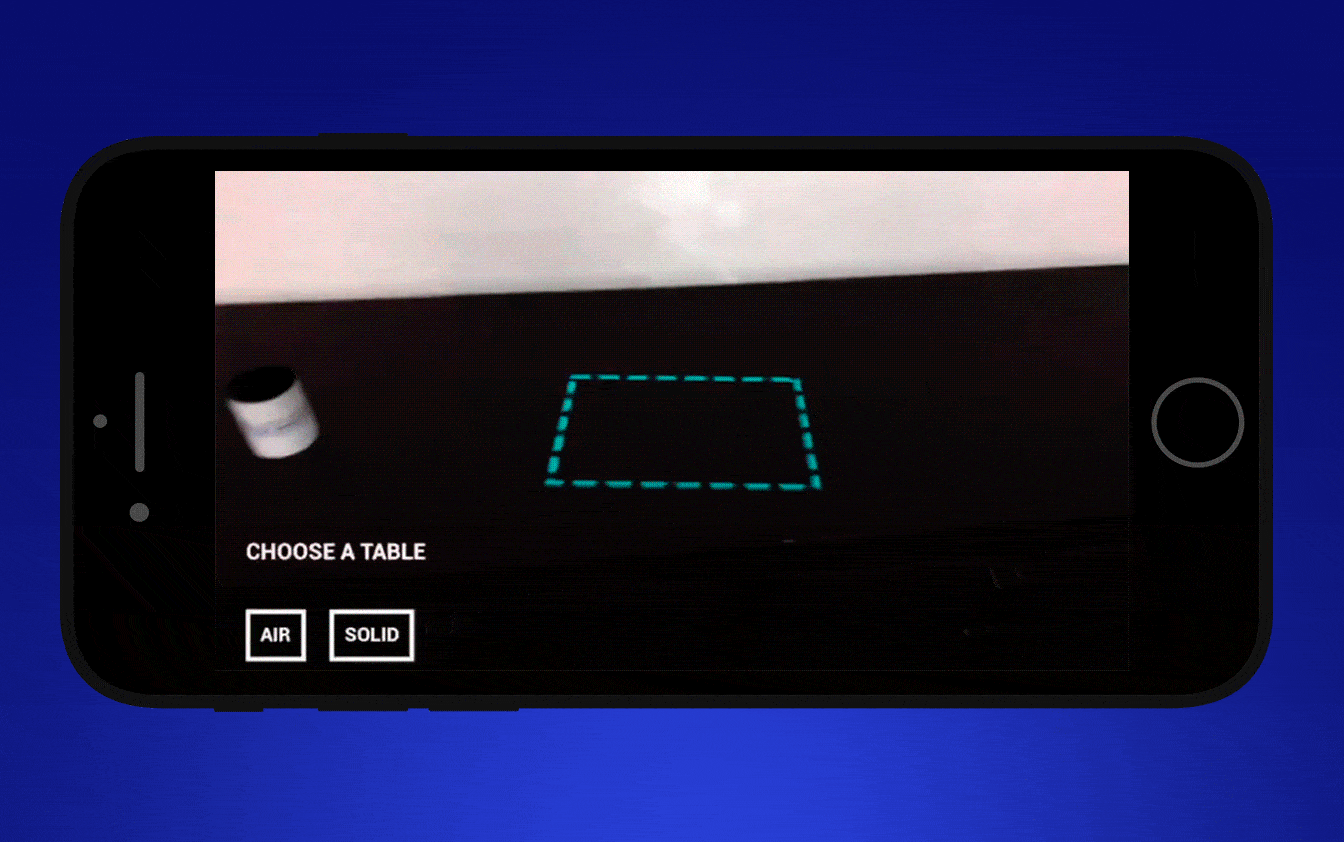 UX animation and interaction design
We've already discussed a variety of user experience trends. Now, it's high time to cover some trends related to animation and user experience interaction design.
Humanization of digital experience
When people use digital products, they expect to interact with them as they would normally do with each other. In other words, humanization of digital experiences should make users feel like they interact with a person, not a machine. That's one of other UX trends in 2022.
To bring positive emotions to your design, you can use happy colors for your interface, attractive faces on images, and try to make things look playful.
As you understand, mobile and web designers should fulfill those expectations. What users feel when interacting with the product determines whether they will use it on a long-term basis or not.
The most obvious way to provide users with such experience is to focus on user interaction design that satisfy such crucial needs of humans as security along with trust, and transparency.
For instance, the animation you see underneath is used to assuage users and tell them that everything is ok. This way, when they tap 'Pay', a spinner appears up to the moment when users see that payment is successfully processed. At the end of the animation, they can see the checkmark that makes users feel that they easily coped with the purchase.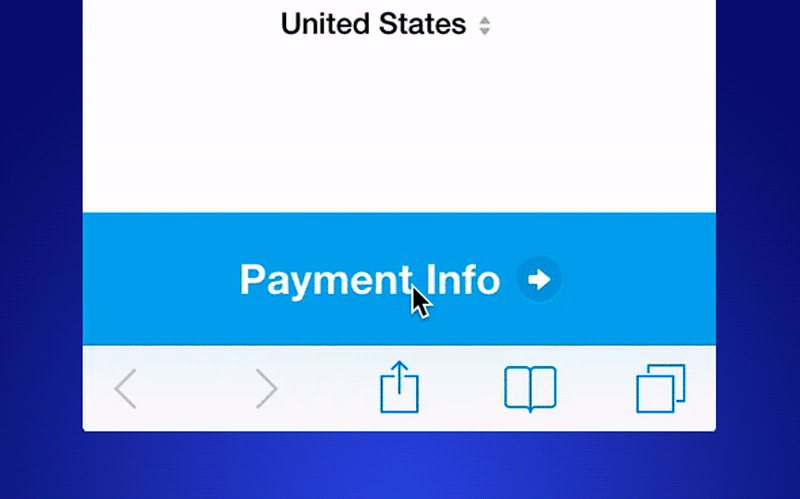 Future of UX: Humanizing digital experience
Interstitial Anxiety
This term means the fleeting feeling of tension that users experience when doing certain actions like clicking or tapping a button or while waiting for a response (e.g. moving to the next screen or page). It's important to optimize your project in a way depriving it of the high latency between actions. In other way, users will experience a brief anxiety that can confuse them.
If to neglect this, you can create a really not bad UI, but the UX interaction will be bad. Respectively, it may scare off users from the product.
However, it's not necessary to fully get rid of it. You may turn this anxiety into the advantage and concentrate it's peculiarities to create incredible transitions between elements.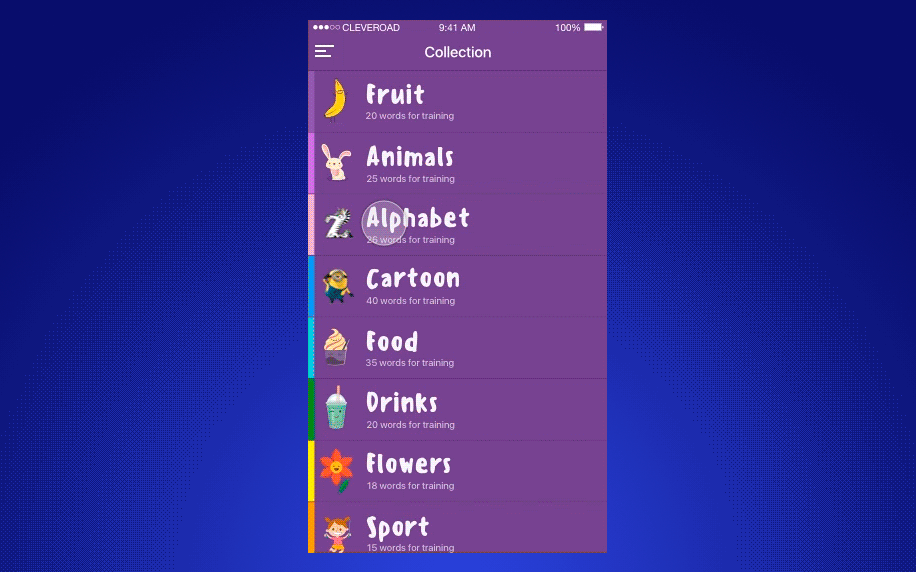 Future of user experience: Interstitial anxiety (Source: Dribbble)
As you see, there are lots of UX trends that require attention of designers in 2022. In case, you are looking for a partner to create a modern design for a website or app -- contact our managers. They'll gladly answer all your questions and tell you about our company in details.
Subscribe to our newsletter in order not to miss any article of your interest and visit our Dribbble profile.
Frequently Asked Questions
Content became the main way to engage users. Respectively, it's an essential part of any project and designers should certainly pay their attention to content trends in UX.
The previous decade of technological boom clearly shows that design has to keep up with user needs all the time. That's the reason why UI design along with mobile UX design are one of the main priorities nowadays and their role in the IT world continues growing.
There are a lot of UX trends like user experience personalization and AR technology. These trends bring a lot of ways for development and improving the design.
Experiences focused on content
Better user experience personalization
Borderless displays
UX authentication trends
Mobile first experience should be reconsidered
Voice user interface design
Augmented Reality UX design trend
Humanization of digital experience
Interstitial anxiety
Rate this article!
7158 ratings, average: 4.80 out of 5
Give us your impressions about this article
Give us your impressions about this article