Insurance Mobile App Development: 4 Well-Tried Types To Boost Your Business
Insurance field is the one that requires second wind, and it is not a mistake. Customers are looking for easier and faster ways to apply for a required insurance type or make requests for claim processing. And mobile software solutions can help achieve it. Insurance app development will help your users make their life more efficient even when they constantly move.
Our new article is going to reveal all secrets of insurance mobile app development services. Check it out!
Challenges Insurance App Development Solves
What is the sense in insurance software applications? It can help users simplify working with insurance and make it more efficient. Let's look through main challenges your future insurance app can solve once and for all.
Major challenges insurance mobile app development solves
Insufficient omnichannel experience. Insurance businesses typically use brokers and agents as the main channels to reach their clients. However, they are not enough to stimulate profit growth or attract tech-savvy customers. In this case, the business owners apply more and more to the domain digitalization and use mobile solutions as a way to obtain such an experience and enhance customer interactions. You should also keep in mind that developing app with an insurance app development tech partner will help you to fully use the mobile device's capabilities and boost client satisfaction.
Data security. The insurance information is a sensitive one, so it has to be reliably protected for not to be stolen by hackers. Thus, creating an insurance application, you should care about a proper protection of data that your customers entrust you. If you collaborate with software development vendor, their specialists will be able to ensure your app's data security through modern technologies (e.g., two-step check or biometric authentication).
Operating reliability of the solution. When the platform is down in emergency cases, and the alternative solution to it is not easily found, your data can suffer as well as your company reputation in the whole. To avoid such a problem, your vendor can help you choose the appropriate infrastructure for the backend of the solution (for instance, it can be Microsoft Azure or Amazon Web Services).
Customer service enhancement. Insurance companies strive to make their investment portfolio management better, prevent fraudulent activity and lower operational risks as effectively as possible. Data analytics in cooperation with such technologies as Machine Learning (ML) or the Internet of Things (IoT) can solve the said issues and attract more customers.
And mind that this list is far from being full. Insurance app development can be one of the ways to increase your capital, and Cleveroad can help you implement it.
Benefits of the Mobile App for Insurance Business
To persuade you in the usefulness of progressive insurance mobile app, we would like to list some ways that insurance industry can use for increasing the quality of service and improve this business.
Simplification of claims processing
Claims execution becomes absolutely free in mobile apps for insurance. Insured person's life becomes much easier and it reduces a workload of insurers since they have more free time. And it would be better to spend this time for the acquirement of customers. Using smartphones, customers can take a picture in case of an accident and send them via mobile insurance app to get a due payment.
Insurance telematics
Using telematics provided during insurance company app development, you will always know how to drive your car. Thus, the insurance provider can get information about driver's behavior in a real-time mode with the help of a sensor that installed in a vehicle. Customers that are very good at driving can get special cut rates and reduce insurance fees via their mobile app. This technology makes driving safer since drivers know that they are under control. So this option is good both for insurers and for customers. It is a beneficial option for car insurance application.
Sales efficiency growth
Insurance agents can always stay in touch with their offices using mobile insurance apps. Besides that, mobile apps allow them to do this work even when they travel or just waiting for customers. They can get access to sales automation tools and CRM tools that increase clients' management efficiency.
Deal conclusion during the first appointment
Considering more competition in the insurance field, insurance agents just cannot lose the chance to conclude a deal on the first appointment. Insurance app can help agents to calculate the price very quickly. In case if the customer wants to buy an insurance policy via life insurance application, agents can sign documents in digital form via the mobile device and make the payment via the integrated payment system.
Advantages insurance app has
Insurance Mobile App Development: Types of Digital Solutions
In this article, we try to give you universal recommendations concerning different types of insurance. Then we want to help you sort out in mobile insurance apps that allow to modify workflow as well as to provide better services for customers. And also understand those functional particularities that all insurance apps contain.
App for claims settlement
Claims handlers do their job mostly outside the office, so mobility is an ideal way to increase the efficiency and simplify the access to resources.
App for claims settlement can be developed considering all requirements of handlers. The following features implemented during app development (insurance intended) can help this solution gain its aims:
Documents library. All necessary documents may store in the app for claim handlers to get the access in case of emergency. The app may allow users to upload documents of claims;
Claims information. Last and vital information regarding about claims they handle;
Photo uploading feature. It allows to take a picture and upload it directly to the app;
Communication with customers. A communication channel may allow handlers to connect with available customers easily using integrated chat;
Digital signature. The opportunity to sign documents on tablets directly removes the necessity to print, sign and scan a pile of papers. It saves time and it is often used in many insurance apps, medical insurance application is one of the examples.
Apps for sales management
Brokers know about troubles at the office when they cannot get access to the information and cannot collect it easily.
Sales maintenance app can help simplify the access to sales and marketing materials, track potential customers and sell services. This app type should be added to your insurance app ideas if you plan to start mobile app development for insurance brokers.
Documents library.

All sales and marketing materials can be stored in one place and brokers can check them anytime if necessary;

Tracking. The app may also contain information regarding each customer so that brokers can be convinced that information is still topical. It can help monitor every specific case for optimal service;
News feed. Brokers should always keep abreast of hot news regarding present customers and economic problems that can affect customers. It helps improve consulting services.
App for travel insurance
Travelers insurance app may contain vital information regarding health and security in the destination country, weather info, flights update, and maps. There is a capability to update quickly your insurance via the app if the customer makes a decision to participate in an activity that is not covered by initial insurance plan.
App for car insurance
A very useful feature of car insurance app is a monitoring of your driving manner. It can give tips to drivers how to drive their vehicle in a correct manner and reduce risks of accidents. Thus, agents can find a driver with low-risk level and your enterprise may offer this customer premium discounts that motivate them driving carefully.
In the case of accidents, the app can be necessary for efficient and accurate information collection since drivers can use cameras of devices to take a picture of the accident. And it makes it possible to start collecting all necessary insurance information.
We've enlisted the most common types of insurance apps entrepreneurs apply to when consider the best one for their business. Choosing a proper type for your upcoming solution, you can also contact the software development vendor for getting insurance app development services. Provider's specialists will help you consider different details necessary to create a digital product for insurance domain, like app type or feature list, and assist you in its proper implementation.
MVP Features of The Insurance App
Mobile insurance apps can become efficient and irreplaceable tools that can save time both of agents and customer since it will eliminate the necessity of personal visits to the office. Also, you will get one more channel of remote distribution of your services. This channel will be available for customers anytime and anywhere.
Do you know that right MVP model is a successful start of your business? Our video will spell everything out:
Why Should You Start Your Business from MVP?
But there are basic features of any online insurance app. So that the following functionality should be brought into life during insurance enterprise app development:
Push notifications. After adding this feature in insurance app development, solutions can send an unlimited number of messages directly to mobile devices of their customers.
History. It obligatorily should contain a story about your team and your agency. Your software becomes more trustworthy and makes people use your services.
Geolocation. It makes it possible for customers not only find your office but also it will allow you to track customers' movements in such types of mobile apps like travel insurance, auto insurance apps, and so on. If people are somewhere in a foreign country, you can help them find a good hotel or a required institution.
Integrated chat. It means you should provide instant communication between the customer and insurance agent. So all bargain details can be settled quickly in a matter of seconds.
Quick registration form. Here your customers can quickly register their insurance policy and digital signature. No need to go to the office to make necessary changes - everything required can be done in a minute in electronic form.
In-app payment system. The customer can pay money upon deal conclusion. This feature can be implemented rather easily using ready-made APIs of the available payment system. You just need to choose the plan acceptable to you.
Access to ID cards and policies. The insurance app ensures an availability of your ID cards and policies in one click. It won't be necessary for you to search for them if needed - they'll be gathered in your app and reflected at your smartphone's screen. Moreover, you need to provide an opportunity to edit policies for your users.
Document management. Avoid dull paperwork offering to your customers an electronic document management functionality. They'll be able to access, filter and review all the papers they need whenever required.
Claims filing. Customers should be able to track their insurance claims and follow any developments thanks to the insurance solution created. More significantly, it should enable users to submit claims by straightforward on-app instructions.
MVP features of your insurance app
Insurance Mobile App Development Services With Cleveroad
This app development requires a profound understanding of all the insurance domain peculiarities to create a powerful software solution helpful for your business. In this case, collaboration with a skilled insurance app development company like Cleveroad is necessary. Let us tell you more about our activity.
Cleveroad is an outsourcing insurance software development company providing their clients with the domain mobile solutions of any complexity for 10+ years. Our software helps our clients to lead their companies to new business heights boosting their workflows efficiency and profitability.
Working with us, our clients will get:
Custom full-fledged solutions for effective dealing with brokerage as well as insurance agencies' management
Changing routine tasks flow by automating insurance policies running, claims processing, and so on
Non-Disclosure Agreement (NDA) signing to protect your app concept uniqueness per your wish
Fast development process without any bureaucracy or hidden costs
Quality Assurance checks on every stage of project development
AI-based risks assessments for any individual case
Post-development maintenance, support and advertisement services, etc.
So, as you can see, insurance is a field that can become very beneficial both for customers and for you, and all the listed above can be a progressive proof of insurance app development profit. You just need some time to define what exactly you need. Our company can lend you a helping hand to implement all your ideas. Just tell us about your project and start your productive software development collaboration!
Order a powerful insurance app
Cleveroad team will help you create the reliable full-fledged solution matching your business needs!
Frequently Asked Questions
If you plan to create an insurance app, follow these steps below:
Step 1. Choose the type of your future insurance app
Step 2. Build an MVP of an insurance app
Step 4. Keep up with the main trends to enhance your solution
Step 5. Choose your way to attract users to your insurance app
Individualization. Remembering user's needs, an app can provide him/her with required information directly, hiding unclaimed information. Users can see necessary insurance solutions quickly and without any hurdles.
Prompt pricing. Using needs of customers, your app can provide them with instant pricing when they pay attention to specific insurance offers.
Quality of service. And insurance apps can help agents be acquainted with all new changes and trends in the insurance world, thus, they can give their users highly-qualified service.
Quick interaction. Applying for necessary service can be implemented in a few minutes. Moreover, if there is a claim, it can be processed very fast as well, and everything can be done from any point of the world.
App for claims settlement
Apps for sales management
App for travel insurance
App for car insurance
Push notifications
Geolocation
History
Integrated chat
Quick registration form
In-app payment system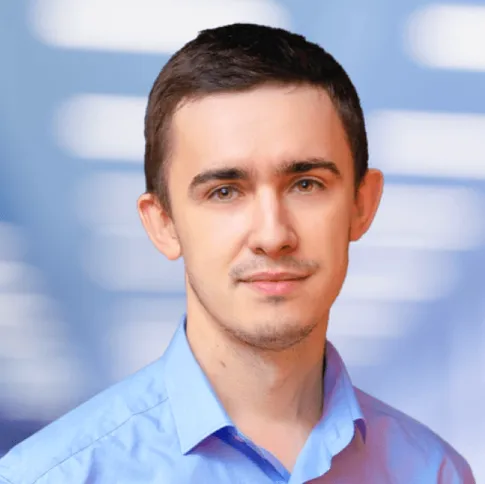 About author
Evgeniy Altynpara is a CTO and member of the Forbes Councils' community of tech professionals. He is an expert in software development and technological entrepreneurship and has 10+years of experience in digital transformation consulting in Healthcare, FinTech, Supply Chain and Logistics
Rate this article!
3412 ratings, average: 4.93 out of 5
Give us your impressions about this article
Give us your impressions about this article