How to Develop Medicine Delivery App: Business Models, Features, and Cost
Many patients are looking for easier and more convenient ways to apply for medications, especially the elderly and individuals with mobility challenges, who find it tough to visit physical pharmacies.
The pharmacy delivery app development can provide significant benefits by allowing patients to order medications from home and have them delivered directly to their location. Scientific Research claims that there is a high demand for a medicine delivery system that can make drugs available at one's doorstep fast, safely, and reliably.
Caregivers, medical professionals and pharmacy owners will also make use of medicine delivery solutions. Ease of use, the ability to monitor prescriptions and to verify the availability of medications will add significant value to the entire healthcare chain. Hence, the described benefits are worth investing in the development of such an app .
In this post, you'll learn all the details related to medicine delivery app development, related monetization models, exemplary techstack, features for the solution, and much more.
Why You Should Invest in Building a Medicine Delivery App
The medicine delivery app market has seen substantial growth, driven by changing consumer preferences and the need for more flexible healthcare services. Below you may discover some compelling statistics that highlight the potential of investing in a medicine delivery app development:
Benefits for patients
Investing in on demand medicine delivery app development, you will be able to enhance your patient journey, bringing in the following benefits:
Ease of access. Medicine delivery apps provide patients with a hassle-free way to order and receive their medications from the comfort of their homes. This is especially beneficial for individuals with mobility challenges or those residing in remote areas.
Medication adherence. Such apps can offer reminders and notifications for medication schedules, improving patient adherence to prescribed treatments and ultimately leading to better health outcomes.
Time and cost savings. Patients save time and money by avoiding trips to physical pharmacies, reducing transportation costs and waiting times.
Privacy and confidentiality. Medicine delivery apps ensure the confidentiality of patients' medical information and prescription details, offering a secure platform for managing their health.
Benefits for pharmacies, clinics, and medical providers
Aside from customers, caregivers also obtain a range of advantages with medicine delivery application development:
Enhanced customer engagement. Medicine delivery apps allow pharmacies and clinics to engage with patients directly, providing personalized services and building stronger customer relationships.
Increased revenue streams. These apps create new revenue streams through delivery fees and potential upselling of related products.
Operational efficiency. Automating the ordering and delivery process streamlines operations, reduces errors, and allows pharmacy staff to focus on more critical tasks.
Competitive edge. In the ever-changing medical market, offering a medicine delivery app can set pharmacies and clinics apart from competitors, attracting tech-savvy customers.
Business Models of Pharmacy Delivery App to Select From
Medical app delivery business models refer to the ways in which medical and healthcare-related products are delivered to patients through software applications. Let's observe the common medical app delivery business models along with their monetization strategies:
Operational business model
In an operational business model for a medicine delivery mobile app development, the primary focus is on efficiently managing the delivery process, ensuring timely and accurate delivery of pharmaceutical products to customers. This model involves owning and operating the entire supply chain, from sourcing medicines from pharmacies to delivering them to customers' doorsteps. Let's break down the model and potential monetization strategies.
Key modules to include for the medical delivery app:
Sourcing medicines. Partnering with various pharmacies to source a wide range of medicines and healthcare products that customers might need.
Inventory management. Keeping track of the inventory, ensuring availability of medicines, and managing expiry dates.
Order processing. Developing a user-friendly mobile app or website that allows customers to browse products, place orders, and select delivery options.
Delivery fleet. Building or contracting a delivery fleet to ensure prompt and reliable delivery to customers.
Customer service. Offering customer support for order tracking, inquiries, and issue resolution.
Marketplace business model
Within the marketplace business model, the platform acts as an intermediary, connecting patients with various pharmacies and allowing them to choose the pharmacy from which they want to purchase medicines. The medicine delivery app facilitates transactions and coordinates deliveries.
Key functionality to incorporate into app:
Pharmacy partnerships. Onboarding multiple pharmacies onto the platform, enabling customers to browse products from different sources.
Product listings. Allowing pharmacies to list their medicines and healthcare products on the app, with detailed information and pricing.
Order and payment processing. Handling the transaction process, including payments, on behalf of the pharmacies.
Delivery coordination. Coordinating with pharmacies to ensure efficient delivery of orders to customers.
User reviews and ratings. Implementing a review system to build trust and transparency among users.
Let's now move on to the monetization strategies:
Delivery charges
One of the primary revenue sources for the pharmacy delivery app is through delivery charges. Customers are charged a fee for the convenience of having their medicines and healthcare products delivered to their doorstep. This fee can be structured either as a flat rate for all deliveries or vary based on the distance between the pharmacy and the customer's location.
Membership/subscriptions
To enhance customer loyalty and incentivize repeat business, the online medicine delivery app development can integrate membership or subscription models. Premium memberships provide patients with exclusive benefits such as free or heavily discounted deliveries for a recurring monthly or yearly fee. This approach encourages customers to become regular users of the app, increasing their overall lifetime value.
Markup on medicine prices
Negotiating with partner pharmacies, the app can earn a percentage of the total cost of medicines as a markup. This strategy involves collaboration with pharmacies to ensure a mutually beneficial pricing structure. The medicine delivery mobile app development concept comprises selling medicines at a slightly higher price than the wholesale cost, and the difference serves as revenue. The markup approach enables the app to earn money directly from the products it sells, incentivizing partnerships with pharmacies and fostering a symbiotic relationship.
Featured listings
Pharmacies looking to enhance their visibility can take advantage of featured listings within the app. By paying for prominent placement, pharmacies can showcase their products and services to a broader audience of app users. This approach not only generates revenue for the app but also benefits pharmacies by increasing their exposure and attracting more customers.
Advertising
Partnering with healthcare brands or clinics, the app can display targeted advertisements. These ads can be strategically placed within the app's interface, providing relevant information or offers to individuals based on their browsing and purchase history. However, it's crucial to strike a balance between patient experience and advertising within medicine delivery mobile app development, ensuring that ads remain non-intrusive and valuable to the app's user base.
Late or expedited delivery fees
For individuals seeking urgent or specific-time deliveries, the app can implement late or expedited delivery fees. By offering this premium service, customers who require their orders within a shorter timeframe or during non-standard hours can opt for expedited delivery by paying an extra fee. This approach not only caters to varying patient needs but also generates additional revenue — by offering a premium service level for those willing to pay extra for the convenience of swift and specific-time deliveries.
Medicine Delivery Mobile App Development: Top 3 Solutions on the Market
For your inspiration, we've singled out the most prosperous medical delivery solutions that worth your attention:
PharmEasy
PharmEasy is one of the leading medicine delivery apps in India. It aims to provide a seamless experience for ordering medicines and healthcare products online. The app offers a wide range of prescription and over-the-counter medications, as well as other healthcare essentials.
Key features:
Prescription upload. Users can upload their prescriptions and order medications online.
Medicine Information. Detailed information about medicines, including dosage instructions and side effects.
Order tracking. Real-time order tracking to keep users informed about their delivery status.
Healthcare products. Apart from medicines, users can also order health and wellness products.
Offers and discounts. Regular offers and discounts on medications and healthcare products.
Monetization models: PharmEasy generates revenue through delivery charges, a percentage of medication sales, and partnerships with pharmacies.
Capsule
Capsule is a US-based pharmacy delivery app that aims to simplify the prescription fulfillment process. It focuses on providing fast and convenient prescription delivery services to users. As a pioneer in pharmacy delivery, Capsule continues to shape the future of pharmacy delivery app development and prescription fulfillment, making healthcare more accessible and user-centric.
Core features:
Prescription management. Clients can easily transfer their prescriptions to the app for home delivery.
Automatic refills. Capsule offers automatic refills for ongoing medications, ensuring users never run out of essential medicines.
Medication packaging. Medications are sorted into convenient packaging, making it easier for users to manage their doses.
Consultation services. Users can communicate with pharmacists for medication-related queries.
Same-day delivery: With Capsule, patients can get same-day delivery for orders placed within a certain timeframe.
Monetization approaches: Capsule generates revenue through prescription sales and delivery charges, while also providing premium services for a fee.
Netmeds
Netmeds is another popular medicine delivery app that provides a wide range of prescription and non-prescription medications, along with healthcare and wellness products.
Key modules:
Medicine categories. Users can browse and order medicines by category, brand, or condition.
Search and compare. The app allows users to search for specific medicines and compare prices.
Health articles. Netmeds provides informative health articles and tips for users.
Doctor consultations. Users can consult with doctors through the app and get prescriptions if needed.
Secure payments. Multiple payment options, including online payment gateways and cash on delivery.
Monetization strategies: Netmeds earns revenue through the sale of medications, delivery charges, and consultation fees for virtual doctor appointments.
Technical Side of Pharmacy Delivery App Development
Such a comprehensive solution as a medical delivery app is created to provide an optimal experience for three different stakeholders,which is why it consists of several components :
Solution for patients
Solution for pharmacies
App for medicine delivery person
Admin panel
The efficient system includes several separate solutions, each focused on meeting the unique needs of each group.
Let's consider the relevant features to include into medicine delivery mobile app development for each side:
Core features for medicine delivery app development
Solution for patients
The patient-focused solution is designed to empower individuals to conveniently access and order their prescribed medications and healthcare products. Through this solution, patients can easily search for specific medicines, upload their prescriptions, and place orders from the comfort of their homes. With pharmacy delivery app development features like prescription reminders and notifications, this solution enhances medication adherence and simplifies the entire process of managing their health.
Features for patient:
User registration and profiles. Patients can create accounts, manage their personal information, and save delivery addresses.
Medicine search and ordering. A user-friendly interface allows patients to search for specific medicines, view detailed information, and place orders.
Prescription upload. Patients can upload their prescriptions to order prescription medications.
Order tracking. Real-time tracking of orders, allowing patients to know the status and estimated delivery time.
Notifications. Alerts for order confirmation, tracking updates, and offers.
Refill reminders. Option to set reminders for medicine refills.
Secure payments. Multiple payment options for seamless and secure transactions.
App for pharmacies
The pharmacy-centric app provides pharmacies with a digital platform to manage their inventory, streamline order processing, and connect with patients seamlessly. Pharmacies can list their available medicines, update stock levels, and verify prescriptions uploaded by patients. The app helps pharmacies stay organized, communicate with patients for order-related queries, and efficiently process incoming orders. By digitizing their operations, pharmacies can provide a more convenient and efficient experience to patients seeking their medications.
Features for pharmacies:
Pharmacy registration and profile. Pharmacies can create accounts, provide store details, and manage inventory.
Medicine catalog. Pharmacies can list their available medicines, update stock levels, and set prices.
Order management. Access to incoming orders, prescription details, and order processing status.
Inventory management. Real-time tracking of stock levels and alerts for low stock.
Prescription verification. Verify prescriptions uploaded by patients to ensure accuracy.
Communication. In-app messaging with patients for order-related queries.
App for medicine delivery personnel
The app tailored for medicine delivery personnel empowers them to efficiently carry out their vital role in the healthcare delivery process.
Features for healthcare providers:
Delivery person profile. Delivery personnel can create profiles, set availability, and manage their schedules.
Order assignment. Receive notifications for new orders and accept or decline based on availability.
Navigation and routing. Integrated navigation to optimize routes for efficient deliveries.
Delivery updates. Real-time updates for order status changes and estimated arrival times.
Contactless delivery. Option for contactless deliveries, allowing safe handovers.
Digital signatures. Collect digital signatures upon successful delivery.
Admin panel
The admin panel serves as the control center for managing and overseeing the entire medicine delivery mobile app development ecosystem. Administrators can monitor user accounts, verify pharmacies, and handle customer support inquiries and address any challenges that may arise in the delivery process.
Features for admin panel:
User and pharmacy management. Manage user accounts, verify pharmacies, and handle customer support.
Order tracking. Monitor orders, their statuses, and track delivery personnel in real-time.
Analytics and reporting. Generate reports on sales, orders, popular medicines, and user behavior.
Promotions and offers. Manage promotional campaigns, discounts, and loyalty programs.
Notifications and alerts. Send alerts to users, pharmacies, and delivery personnel.
Content management. Control app content, including articles, FAQs, and announcements.
Customer support. Communicate with users and address their queries or concerns.
Admin panel example of healthcare app built by Cleveroad. Source: Dribbble
Challenges of Medicine Delivery App
Medicine ordering app development brings several challenges that require careful consideration and strategic solutions to ensure a successful and reliable service.
Regulatory compliance
Regulatory compliance varies from country to country and even within regions. Adhering to local pharmaceutical regulations, licensing requirements, and prescription validation can be complex. Addressing these challenges necessitates thorough research to understand and implement region-specific guidelines, ensuring the app operates legally and safely.
Here is an example of some of the regulations that your medicine delivery app must comply with depending on the country:
FDA, DEA, HIPAA (USA)
MHRA, GDPR (UK)
FMD, GDPR (EU)
CDSCO (Asia)
TGA (Australia)
Integration with multiple pharmacies
Collaborating with multiple pharmacies introduces the challenge of integrating diverse systems, inventory databases, and processes into a seamless user experience. Developing a standardized API (Application Programming Interface) for pharmacy integration can streamline this process, allowing pharmacies to sync their products and prices with the app's platform efficiently.
Security and privacy
Handling sensitive health and personal information requires robust security measures. Implementing end-to-end encryption, strict authentication protocols, and compliance with data protection regulations (such as HIPAA or GDPR) ensures patient data remains confidential. Regular security audits and penetration testing can help identify vulnerabilities and ensure robust protection against breaches.
Payment processing
Secure and convenient payment processing is vital for user trust as well as to develop medicine delivery app successfully. Integrating reputable payment gateways that support various payment methods while complying with industry standards for secure payment handling is essential. Implementing two-factor authentication and encryption during payment transactions adds an extra layer of security.
Last-mile delivery
Efficient last-mile delivery poses logistical challenges, including route optimization, delivery tracking, and timely deliveries. Integrating real-time tracking, GPS navigation, and route optimization algorithms within pharmacy delivery app development can enhance the efficiency of delivery personnel. Regular training and performance monitoring of delivery staff can ensure professionalism and customer satisfaction.
Integration with health insurance app
Health insurance software development is another strategy to offer enhanced convenience for users. To make use of it, you may integrate it into your medicine delivery app. However, it requires seamless data exchange between the two systems while maintaining security and privacy standards. APIs and secure data sharing protocols should be established to enable accurate verification of insurance coverage and co-payment processes.
On Demand Medicine Delivery App Development Process
An on demand medicine delivery app development involves a comprehensive Software Development Life Cycle (SDLC) to ensure a successful, reliable, and user-friendly application. As a healthcare software development company experienced in the healthcare niche, we'll discuss the appropriate steps you should take to build such a platform:
First contact
After you submit a request on our website, our Business Development Department processes this request. Your designated personal manager, with experience in Healthcare , will get back to you within 24 hours to guide you to the next phase. If needed, we can also arrange the signing of an NDA to ensure confidentiality.
Solution design stage
During this phase, we promptly connect, address initial queries, outline core objectives within the business context, and schedule a meeting with the Solution Design Team. During this meeting, we engage in an in-depth conversation to discuss your project and refine requirements.
Your application and data are evaluated by our Solution Design team, including business analysts (BAs), a solution architect (SA), and, if needed, a designer. They establish:
Business objectives
Work scope
Key considerations
Quality attributes
For clarity, the Solution Design team may request a call. Using this data, we estimate, plan teams, propose a timeline, and create a proposal. This stage varies in duration, typically around 2 weeks.
Discovery phase
The Discovery Phase refines project requirements, speeding up development and enhancing product quality. We outline requirements including platforms, features, and third-party integrations.
In this stage, the team:
Execute a detailed research on the target market, user personas, and competition within the market (if required).
Collaboratively build a comprehensive feature list with business analysts, addressing needs and risks.
Analyze business processes, creating relevant diagrams.
Host a quality attributes workshop with the Solution Architect, defining key non-functional requirements.
Develop a design concept and UX map for a superb user experience.
Our team then produces cost estimates for each platform, leading to a development contract upon agreement
After that, UI/UX designers build wireframes, prototypes, and user experience (UX) design concepts to visualize the app's interface and flow.
Development and QA
The medicine delivery mobile app development phase is a critical stage in creating the on-demand medicine delivery app, where the conceptualized ideas and designs are transformed into a functional and user-friendly application. This phase involves coding, testing, and refining the app to ensure it meets the intended goals and user expectations.
For a standalone medicine delivery solution, it's recommended to start with developing the MVP (Minimum Viable Product) – a stripped-down version of the app with essential features to ensure its functioning. This approach helps you validate the software idea, quickly launch the app, gather early feedback, and make necessary improvements based on user's input.
If you need an integrated medicine delivery app, our team will create a Proof of Concept (POC) — a simplified version of the app. The purpose of the POC is to validate how the solution integrates with the existing healthcare system and ensure its compatibility.
Integration possibilities
Electronic Health Record (EHR) systems. Seamlessly integrating with EHR systems to access crucial patient information and enhance medication accuracy.
Pharmacy management systems. Connecting with pharmacy databases to ensure real-time availability of medicines, accurate pricing, and effortless prescription processing.
E-prescription management systems. Facilitating integration with e-prescription systems for streamlined prescription handling and order fulfillment.
Telehealth platforms. Integrating with telehealth solutions to provide users with comprehensive medical consultations and seamless remote prescription services.
Inventory management systems. Enabling integration with inventory management setups to optimize stock levels and ensure timely replenishment.
What's more, within this phase, our team of certified QA experts execute comprehensive testing and quality checks to ensure the app functions as intended, meets user expectations, and maintains a high level of security and performance.
Exemplary techstack to use for medicine delivery app development:
Front end developer: Java, Swift, Angular, Java, CSS, HTML, React
Platforms: Android, iOS, Web Application
Back end developers: Python, Laravel, Node.js
Push notifications, SMS, and in-app messaging: Batch
Payment processing: PayPal API, Stripe API, and Braintree SDK
Database: MongoDB
Cloud Environment: Google Cloud, AWS
Location tracking: MapKit framework for iOS, and Google Maps SDK for Android
Social login: Facebook, Google, Twitter APIs
Product release
Once the medicine delivery app development is finished, the app is ready to be deployed to app stores for public release. It involves deploying the app to production servers, making it available to users, and managing its initial launch. A well-executed product release sets the stage for user adoption, positive feedback, and long-term success.
Product support and maintenance
After launch, ongoing support and maintenance are crucial after medicine delivery app development. We focus on the regular updates, bug fixes, and feature enhancements based on user feedback and changing requirements. Continuous monitoring ensures optimal app performance and user satisfaction.
Medicine Delivery App Development Cost
Determining the exact cost of on demand medicine delivery app development can be challenging without understanding the specific project requirements. However, we can provide a cost range to give you an idea. Commonly, the healthcare app development cost ranges from $75,000 to $250,000+. Such a variation in price is explained by different influencing factors:
Features and functionality. The more complex and extensive the features, such as real-time tracking, prescription upload, user profiles, and integration with external systems, the higher the development cost.
App platform. Developing for multiple platforms (iOS, Android, web) will increase the cost compared to developing for a single platform.
Design. A sophisticated and user-friendly design may require additional resources and impact the cost.
Integration. Integrating with pharmacy databases, payment gateways, and other systems can contribute to the overall cost.
Security. Implementing robust security measures and compliance with data protection standards can affect the development effort and cost.
Location of a software development team. Depending on the region and country where the team is located, the cost of labor can vary greatly due to differences in salary levels, tax rates, and the economic situation. Regions like Central and Northern Europe are excellent to hire skilled software engineers at a great value for money.
The structure of the development team. The team may include developers of different experience levels and roles, such as senior developers, junior developers, architects, testers, etc. The more experience and expertise required to complete a task, the higher the hourly rates will be for professionals in these roles.
How cost estimation is done for your medical product:
We, at Cleveroad, execute the two types of estimates for our clients: rough and detailed.
Rough estimate
A rough estimate provides a high-level overview of the potential costs required to develop medicine delivery app. It helps you orient yourself to the budget range you should consider and outlines the project's key milestones. A rough estimate is typically provided during the initial discussions and early stages of project exploration.
Detailed estimate
A detailed estimate is a highly accurate and precise cost estimation. It is performed with the direct involvement of the developers who will be working on your app. This online medicine delivery app development estimate is the result of a collaborative effort where the development team analyzes the project's specifics, requirements, and complexities in detail.
Why Choose Cleveroad for Medicine Delivery App Development
With over 11 years of experience in IT, Cleveroad is your trusted software development company, specializing in building custom software solutions for the healthcare sector. Our expertise spans delivering a great diversity of IT services to healthcare establishments, like medical, telemedicine, and remote care institutions, focusing on enhancing physical and mental well-being.
The Cleveroad team can develop and deliver high-quality healthcare solutions like patient portals, clinic management systems, e-prescription, EHR systems, and many more. We meticulously study your business processes to create bespoke software solutions, ensuring full compliance with industry regulations such as HIPAA, HITECH, CDA, HL7, and more to guarantee your software is secure and compliant.
To demonstrate our experience, let us introduce one of our medical cases:
Clinic Management System for rehab services provider
Our client, a US-based rehab clinic specializing in remote care and online consultations, was using a costly third-party SaaS Electronic Medical Record (EMR) system . The previous solution comprised excessive functionality and didn't fully satisfy the needs of our customer. Consequently, the clinic was struggling with excessive costs and sought a technical partner to:
Develop a custom clinic management platform to transition away from the costly and feature-laden SaaS EMR solution
Implement a comprehensive appointments management system and enhance the overall clinic workflow
Ensure a secure data migration process from the old system to the new one, guaranteeing its compliance with stringent HIPAA requirements
The newly developed Clinic Management System is a fully-fledged solution that optimizes healthcare facilities operations and engagement with patients. Key features such as Electronic Medical Records (EMR) and Patient Profiles ensure accurate and up-to-date health data, empowering healthcare providers to make informed decisions and share real-time notes effortlessly.
The system's streamlined accounting functionality facilitates secure online payments and generates detailed reports, optimizing financial management. Moreover, the secure e-prescriptions solution simplifies prescription management and ensures seamless integration with pharmacies and insurers.
Explore Clinic Management System case in more detail
Optimize your medicine delivery process
With a 11+ years of experience in healthcare app development, we'll create intuitive, bespoke medical app
Frequently Asked Questions
The medicine delivery app development cost can vary depending on factors such as the app's features and its complexity, platform, design, integration, necessary compliances, security, location of a software development team, etc. Commonly, the telemedicine software development cost ranges from $75,000 to $250,000 and can go up to $400,000. Such a variation in price is explained by numerous factors.
Working with an experienced development team is crucial to successfully bring your medicine ordering app development idea to life. To build an online pharmacy app, you'll need to follow a systematic development process. This includes defining the app's features and functionalities, designing an intuitive user interface, developing the app's backend and frontend components, integrating essential features such as medication search, prescription upload, secure payment processing, and real-time order tracking.
A medicine ordering app development typically includes features like medication search, prescription upload, secure payment processing, real-time order tracking, user profiles, and integration with pharmacy databases. It may also offer features such as delivery scheduling, reminders, and notifications.
Security is paramount in medical delivery apps. They often implement measures such as secure data transmission, user authentication, end-to-end encryption, compliance with healthcare regulations (e.g., HIPAA, GDPR, CCPA, HITECH Act, FERPA, etc.), and secure payment processing to ensure patient data and transactions remain protected.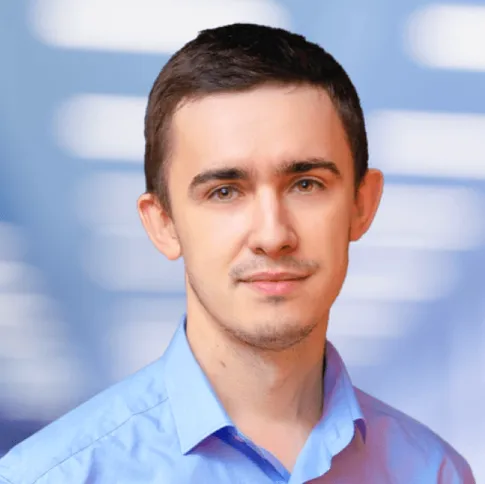 About author
Evgeniy Altynpara is a CTO and member of the Forbes Councils' community of tech professionals. He is an expert in software development and technological entrepreneurship and has 10+years of experience in digital transformation consulting in Healthcare, FinTech, Supply Chain and Logistics
Rate this article!
158 ratings, average: 4.94 out of 5
Give us your impressions about this article
Give us your impressions about this article