Finance Management App Development: Multiply Your Income By Tracking It Wisely
Today fintech area is at it's peak of popularity. Every day we can see new startups that bring something original to fintech area and they modify the financial field. Today we would like to talk about an app that would make management of your personal finance easier. Needless to say that such type of mobile apps can be useful not only for an ordinary user but also it can become a good business tool that will assist you in expenses tracking during the whole life.
Benefits of financial management software
Expenses tracking may seem not very important, but in fact, have you ever thought about your expenses, how did your salary disappear? Why there is nothing left by the end of the month? You can face the same feeling in business as well if you don't start tracking your expenses. For a better understanding why you need a financial assistant and how to manage your money, we would like to list some reasons for it:
Make tax duty less complicated
If you don't track your business expenses during the year, you will have to look for information and spend your time to find out what you spent your money for. It will be an additional job that takes time. So if you track your expenses all the time, you won't have to immerse deeply in tax reporting.
Reduce your budget accurately
Sometimes, in business, you should reduce your budget due to overrun or lack of profit you expected for. Whatever the reason, you need to have an accurate history of expenses to make a deliberated decision. You can harm your business without expenses tracking;
Planning
When people ignore constant planning of their finances, they often live in debt or from one salary to another. If you track everything in financial planning software, it makes you think more about money and not ignoring inflow and outflow of funds.
Plan your budget with the finance management app
Become more disciplined
Discipline is very important for anybody, but especially for the business owner. And financial assistant can help you in it as well.
Apart from these reasons, we could also add that almost half of US mobile users are interested in mobile control over their banking operations, according to Millennials.
But why creating a finance app is better? The matter is that mobile devices are handier especially when it concerns financial field. For example, you should give back money to your friend, but you don't have time to visit a bank or you are far from home and you don't have a laptop. So you can use a mobile app to transfer money just with a couple of clicks. A financial planner and expense tracker can do the same - mobile app stores everything, starting from accounts, credit card data and so on. It is convenient, and that is important for users. When you are out of the limit of your expenses, you may be notified via push notification that is more than just convenient.
MVP features of finance management app
Category of personal finance management apps has it's particularities to implement them. To make use of them and be successful among users, you need to consider the following key moments:
Categorization of expenses makes financial assistant very useful. That is you can provide for built-in categories, rename them or classify them to make it useful for the user. Also, you can provide for an app the capability to search specific deals or expenses by brand names or suppliers etc. Business expense tracker app will help to understand where do your expenses go.
When you use Mint finance app, you sign up, and you permit the access to your banking accounts. It means also you permit the app to load transactions that are classified on the daily basis based on services user applied. Or how user classified similar transaction previously.
So how does Mint know what category does user's transaction belong to?
Mint contains data about a few millions of entrepreneurs since they use data categorization service called Yellow Pages that makes it possible to look for companies located nearby specific location. Main data stored in Yellow Pages search systems is usually marked in accordance with standard industrial classification (SIC). These codes are 4 digits that are assigned by the US governance for classification of industries and definitions of the main enterprise activity. That is why Mint is one of the best financial management apps.
Users cannot change available standard categories, but they can create their own subcategories. They can also specify goods they bought with cash. Mint has geolocation feature in the app to match transaction with the point of purchase so the user can choose a vendor from the list of found nearby to register their last expenses.
For example, if you allow users to bind accounts, with the help of financial management software they will be able to track where to invest their money and where expenses go. It will make it possible to manage your assets more deliberately. For example, you can offer to set up cumulative goals like credit card repayment or saving for a down payment on a house. Distribution can be the following:
real estate investments;
IRA investments;
bills payment;
credits payment;
mutual funds etc.
After binding of information in one account, the app can draw a review in the shape of diagram or table, considering your assets distribution. App to keep track of money investments will become the best friend of any business individual.
App to control your investments
In order to avoid situations when you forgot to pay and now you can be fined, the app can activate some notifications such as:
Low balance on account;
Change of cost standard;
Suspicious transactions;
Reminders about bills payment etc.;
We all have a few separate accounts especially if we are business people. These accounts can include the following:
banking accounts;
credit and debit cards bound to one account;
credits and business accounts;
consumer and investment accounts.
Data aggregation in action
The main idea of the finance tracker app is to keep all your accounts in one place. It makes the app user-friendly and you can manage your finances easily. Data aggregation is used for implementation of accounts and records binding together. Data aggregation can be performed in two following ways:
Integrate ready-made technologies from a reliable source to provide high data security;
Integrate your own solutions;
How do similar apps use data aggregation?
Money tracker apps like Mint use Intuit and Yodlee services for users' accounts data aggregation. These systems collect accounts like banking data, investment data, credit card data, loans etc. to the one place by means of accounts aggregation.
All financial data related to the user is stored in the system.
Websites funded by Yodlee usually don't store credentials even when they pass through website servers. They transfer it only to Yodlee that stores all data securely. As for Intuit system, it uses it's servers to store information. As a rule, financial data of the user is extracted from his or her banking accounts using data stream format called Open Financial Exchange (OFX). It was developed in 1997 and it supports many financial procedures including banking services for customers and small business, bills payment, investments, unit investments funds, tax payment, personal accounting software and so on.
Yodlee service to aggregate your data
OFX provides with a direct connection between the customer and financial institution using request/response XML-model. Financial institutions usually have API that transfer OFX data to provide users with the access, but not all of them. In this case, you can create your own API and extract data to your service. Also, you can test Open Bank Project. This service has GitHub open source API for banks and you can use it for services and finance app development on the basis of transaction data of the account owner.. It can help you understand how to manage money better.
Security is the main problem for any fintech app. But today there are reliable data protection methods that match the same security level as financial institutions have. For example, Mint personal finance software claims that it stores users' data in a separate database using multilevel protection that meet security standards of banks and 128-bit SSL-encryption. Security level is constantly verified and controlled by third-party experts in online security like TRUSTe, VeriSign etc. Also, here you need to think about the capability of recovery of user's account in case of mobile device loss. For example, Mint offers to visit it's website and deactivate access to the device. Many fintech apps do the same.
Finance app monetization
You can choose a lot of strategies to monetize your app. As a rule, such apps are mostly free. But there are many ways to earn some money. For example, you can offer paid consultations to improve the state of funds on the basis of user's financial indicators analysis as well as his or her financial habits. Or just providing with tips on how to track of expenses carefully.
Another option can be a selection of the best interest rate by credit card. And your service will get it's interest per every deal or each customer. For example, Mint sells behavioral financial data of users for research purposes or for advertising. Data themselves are anonymous and they don't refer to a certain customer. So there are no any violations of security as well as personal data protection policy.
Three ways to monetize your money management app
So if you want to build a perfect virtual financial assistant or personal finance management software, you need to think about something larger than a simple financial tracker. The app should include the planning capability and budget management feature, tracking all expenses classifying them by categories. If you use machine learning in addition, you will be able to develop the system that will provide users with statistic data related the budget and give an advice on how to improve these data. Consider also notifications about important financial changes like suspicious operations, limit exceeding.
If you need to develop such app, don't hesitate to contact us. We will do the rest. And the subscription to our blog will help you stay always tuned.
Does your new app require a payment gateway integration? Then the video below will show you how to integrate it properly:
How To Integrate Payment Gateway Into Your App?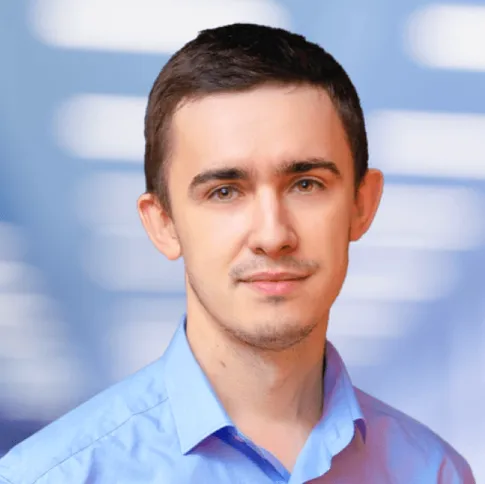 About author
Evgeniy Altynpara is a CTO and member of the Forbes Councils' community of tech professionals. He is an expert in software development and technological entrepreneurship and has 10+years of experience in digital transformation consulting in Healthcare, FinTech, Supply Chain and Logistics
Rate this article!
3305 ratings, average: 4.92 out of 5
Give us your impressions about this article
Give us your impressions about this article