Generating Real Estate Startup Ideas and Testing Their Viability
Entrepreneurs from different industries have started using the power of modern technologies to bring more efficiency to business processes a long time ago. Fortunately, real estate keep up with others, so we can observe a plethora of real estate startups from rent management to virtual home tours.
In this article, we will tell you how to come up with the million-worth real estate business ideas by analyzing real estate technology trends, as well as examining tons of already existing solutions.
Real estate technology trends
According to the report provided by Federal Reserve in 2014, the real estate field has the highest value of assets that is estimated in $40 trillion. Despite the impressive number of US real estate firms, less than 10% of them have adopted the software solutions for real estate. That means real estate tech startups with good products still have a good chance to become the market leaders.
Do you want to create a real estate website? Discover some tips related to it's development and watch our video on how to choose the right name
CB Insights report that financing in the field of real estate technology has grown from $221 million in 2012 to $2,665 billion in 2016. That fact demonstrates the heightened interest of venture capitalists to this industry, hence they have great expectations on it.
Money invested in real estate tech startups (Source: CB Insights)
The main type of solution investors are focused on within real estate sector are SaaS platforms. Companies like Zillow and Trulia are pretty successful at providing homebuyers with the digital overview of the property, as well as getting them in touch with brokers and realtors who can complete the deal. Except for this, commercial real estate startups start using such technologies as machine learning, intellectual analytics, Augmented Reality, Virtual Reality etc.
Besides, increasing complexity of projects has evoked the necessity to use technologies that are able to facilitate the process of development, as well as coordinate the roles of parties concerned. Consequently, such a demand produces new opportunities for real estate tech startups.
Let's consider several interesting representatives of startups in real estate.
Matterport
The founder of this real estate tech startup notes that they were faced with a tendency when customers purchase the property even without visiting it physically. When a homebuyer needs to take a decision instantly, it is possible to view the house remotely with the help of VR technologies offered by Matterport.
Matterport has a three-dimensional camera that allows real estate agents and brokers to scan the bedroom in less than 45 minutes that turns virtual home tours into reality.
Honest Buildings
Honest Buildings is a data-driven platform that was created to help commercial property owners in managing their projects and procurement. The market leaders use this platform in order to centralize project data, improve transparency, automate bid management, and standardize reporting.
VTS
VTS is a leasing platform covers real estate trends in commercial property. It collects and analyzes the portfolio data for brokers, landlords, asset managers, and renter representatives. The more actives you manage, the more sources of information you obtain. Keeping everything in one place that has a reliable analytics and market data simplify the operations connected with real estate.
This is only a small part of new business ideas in real estate tech. It is worth to point out that not all of them are hurrying to introduce tons of new technologies to their creations. Some startups just polish already existing solutions, add there some fresh vision and offer it to customers.
For instance, Triplemint preserves the traditional approach to selling the property and serves as a mediator connecting real estate agents with clients. Wherein the company claims that they just like Uber -- provides their customers with the better experience.
Generating real estate ideas
In this section, we would like to give you a piece of advice on finding innovative real estate business ideas. They will help you to grab the opportunities of this rapidly growing industry and turn them into the successful product.
As you know, the pure idea is not enough to make the grade. To succeed you should also carefully analyze the market to find out current real estate trends and problems. For this reason, you should do the following:
Learn more about real estate investments and market in general so you had enough knowledge concerning it's current condition.
Have a chat with real estate agencies and professionals in this sphere since they may guide you to existing problems they are faced with daily.
Explore the products of your competitors, analyze why they succeeded and how approached to the solution of one or another problem, how precious their technology is (probably they use new ones). Also, draw your attention to their drawbacks and learn opinions of users on specialized forums.
If your real estate idea already implemented -- you can compete with it offering customers your valuable solution instead. But in case you want to be a pioneer -- look for the unfilled niches with a little number of solutions or without any solutions at all.
Now, let's take a look at several promising types of real estate businesses that you can use for your tech startup:
Pay attention to Urban Tech
Urban Tech is a kind of a nascent sector that includes real estate startups from different niches. In other words, if a startup facilitates the building of a city or somehow influences on the already built urban environment -- it can be referred to Urban Tech.
LinkedIn for real estate
You can offer your own vision of this social network, as well as the search of information about companies or people, but in the field of real estate.
Rent services
Imagine a scenario when a landlord publishes the detailed description of the property for rent on some service, adds there photos and even 360-degree tours. Wherein, landlords are able to set their prices, while potential renters are able to make bids. Respectively, the highest bidder wins and gets the rent contract. That's another possible real estate industry trend.
TripAdvisor for renters
TripAdvisor is one of the most popular resources among travelers due to a variety of reviews about hotels, restaurants, interesting places etc. Imagine the app allowing both landlords and renters to leave comments about each other. Such service is able to protect both sides from dishonesty and improve general experience of searching.
Construction startups
Over 1,700 of real estate tech startups that are placed on AngelList are construction ones and have the average evaluation in $4.2 million. Even though, there are still a variety of uncovered opportunities in this niche. Besides, venture capitalists are actively investing in construction startups. Think of it.
Possible ideas for your real estate startup
Validating your real estate business ideas
Ideas tend to stay ideas if they are not tested and validated. Here are several actions you should take in order to test the idea for your business:
Search the web
What do I mean? Probably, your real estate development idea is already implemented by somebody, so it makes sense to look for this solution on the Internet, social networks or app stores. It will save you a lot of time that could be spent on analyzing your target audience. Moreover, it will help you to figure out the drawbacks of your competitors. What could you do to improve competitors solution? How can you bring more value to customers than your competitors? If yes -- welcome to the next point.
Build MVP
If your idea gained the support, you should think about MVP development of your app. MVP is a minimum valuable product that can be used for testing. This way, you will be able to understand whether your idea is interesting and convenient for users or not.
Ask the opinion of your potential users
In other words, you need to find out whether the product you want to create really solves problems of your target audience and covers existing real estate trends or not. Also, you can refer to professionals in the real estate industry to ask their opinions.
Create brand
If all the tests are quite positive and you believe in the project's success not only by all heart but figures as well, then start building a brand. In today's reality, the idea that is being implemented by you may get lots of analogs that could compete with you equally. The powerful brand contributes to the better perception of your product by users, so many of them will keep using your product anyway.
Marketing strategy
Run a website or a page on social networks in order you could get feedback from your users, as well as interact with them.
Steps to take for testing your real estate startup idea
The real estate market is a quite unfilled niche. So, let's fill it together! Got an idea? Contact our managers to have all the questions straightened out. And don't forget to subscribe to our newsletters.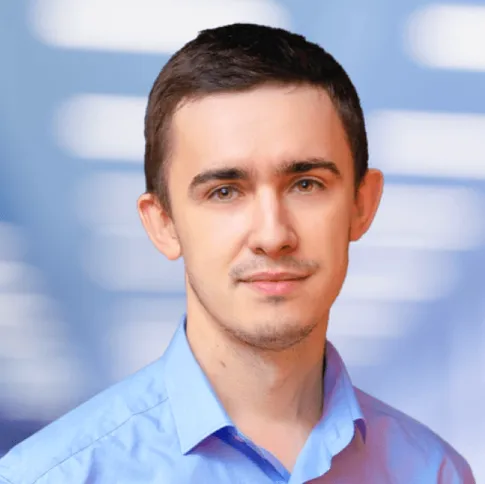 About author
Evgeniy Altynpara is a CTO and member of the Forbes Councils' community of tech professionals. He is an expert in software development and technological entrepreneurship and has 10+years of experience in digital transformation consulting in Healthcare, FinTech, Supply Chain and Logistics
Rate this article!
3434 ratings, average: 4.90 out of 5
Give us your impressions about this article
Give us your impressions about this article