Wellness App Development: Contributing to Insights into Patient Health
People want to be in sports everywhere, caring about their physical and mental health, concentration, and soundness. Wellness apps do a good job of supporting the healthy lifestyle trend by offering various solutions that meet different well-being goals. That's why the wellness solution industry is popular today: GlobeNewswire research states that the well-being app creation market is expected to grow to more than $15 billion by 2028.
For 11+ years now, we at Cleveroad have been providing IT services for health and wellness businesses. We understand all the intricacies of wellness app development, and in this article, we'll talk about the key categories of such software, monetization strategies, app integrations, and cost. Don't hesitate to start reading this article and learning the basics!
Key Categories of Wellness Applications
The wellness app is an umbrella term for a bunch of healthcare mobile applications (e.g., mental health, fitness, pregnancy apps, etc.) offering medical-related services. Such solutions typically have the following characteristics:
They contain accurate health info (particularly concrete recommendations on changing your lifestyle or timetable) shared by certified physicians.
You can track your own progress and even compete with other users to achieve your health aims.
Moreover, the wellness apps offer personalized notifications to remind you about useful activities, etc.
There are many different kinds of wellness applications available that are intended to address different factors of health. We will discuss the usual wellness app types along with their killer features.
Fitness apps
Fitness mobile app development has become increasingly popular as businesses and individuals realize the importance of health and wellness. These solutions provide various resources to assist people in achieving their wellness goals, including improved endurance, energy levels, strength, and heart health. Moreover, fitness apps enable users to track their progress, monitor their diet, and receive reminders when it's time to exercise. They also provide a variety of training programs that can be tailored to suit any user's needs.
Famous fitness apps. Strava, Nike Training Club, Peloton
Killer features. You can implement the following functionality into your fitness app:
The daily report feature. It will provide information about your users' accomplishments, motivating them to finish their workouts.
The comeback week feature allows your app users to adjust their workout goals if they cannot continue training for an extended period.
Custom fitness mobile apps should have music services that are seamlessly integrated into the app, eliminating the need to switch between apps.
A bonus feature enables users to share their accomplished goals with their loved ones.
The fitness app concept developed by Cleveroad: Source (Dribbble)
Meditation software
Meditation apps, as a type of wellness app development, are in demand as more people seek tools to improve their mental well-being. That's why the providers of mental health services strive to build such apps for users to access the guidance and support to practice meditation. Moreover, users can access guided meditations of varying lengths and intensities designed to help them achieve mental clarity and increased focus.
! We've got a separate article on how to create a meditation app. You can read it more and discover the basics you need.
Well-known meditation applications. Calm, Headspace, The Mindfulness app
Killer features. The following functionality can be implemented in your meditation app:
Meditations. The app content is organized by personal growth, anxiety, sleep, inner peace, etc. All the categories have meditation packs according to the situation or feelings the user may experience.
Daily meditation presents an instructed meditation session for 10 minutes that focuses on various wellness subjects. However, this feature is considered premium in the Calm app and can only be assessed by its premium members.
Exercises for breathing. The meditation app supports six types of audio breathing exercises that prioritize focusing, energizing, balancing, and relaxation.
The meditation app's sleep stories feature provides users with stories ranging from fairy tales to nonfiction. There is also an option for quick nap sessions.
Mental health app interface built by Cleveroad
Nutrition and diet apps
The development of nutrition apps has exploded in recent years, providing users with convenient access to meal planning, recipe sharing, and nutritional tracking. Meal-planning apps allow users to select specific dietary plans based on their needs and preferences. These apps may include medical diets such as diabetic or gluten-free options and recipes tailored to vegan and vegetarian lifestyles.
Famous diet app examples. MyFitnessPal, Calorie Counter by Fat Secret, Lifesum
Killer features. You can pay attention to the following features while developing your own nutrition and diet app:
The macronutrients by gram feature allows users to easily customize their desired macronutrient intake, whether in grams or percentages.
The food analysis feature provides information on the healthiness of users' foods.
Goals-by-day functionality allows people to easily set calorie and macronutrient plans for each day. Implement this feature in diet and nutrition app development to inspire your users change their food habits.
The food timestamps feature gives users information on how the timing of their meals can positively impact their energy and overall health.
Health monitoring apps
Health monitoring apps are mobile applications that analyze and manage health-related information for their users. Smart devices and sensors (e.g., Bluetooth-enabled RPM devices) can be utilized by health-conscious individuals to maintain, improve, or manage their own health or that of the community. These devices send information and alerts to healthcare providers. This may include monitoring patient vitals and keeping track of medical equipment and staff.
Well-known health monitoring apps. Fitbit, MyFitnessPal, Apple Health
Killer features. Consider the following functionality while planning a feature list for your health-monitoring app:
Activity tracking helps your app customers monitor physical activities using device sensors or integration with wearables like fitness trackers and smartwatches.
Heart rate monitoring can be implemented through heart rate monitors to accurately measure heart rate in real-time during physical activity and rest periods.
Nutrition tracking offers tools for monitoring food consumption, scanning barcodes, and recording meals to assist individuals in maintaining a well-balanced diet.
Sleep tracking enables monitoring of sleep patterns and provides insights into sleep quality, duration, and efficiency. This may have an impact on overall health enhancement.
Pregnancy apps
During pregnancy, women often experience emotional and physical changes, such as morning sickness, regular doctor's visits, and the need to monitor the baby's growth. Some apps offer guidance on measures, safe food choices, relaxation exercises, and guidelines for appropriate actions and behaviors.
Famous pregnancy apps to consider. Ovia Pregnancy Tracker, Baby Center, Flo
Killer features. If you plan healthcare and wellness app development for pregnancy issues, consider the below functionality:
Kick counter and contraction timer. This feature helps expecting parents monitor their baby's activity and prepares them for labor.
3D renderings of the baby's development. The mothers and fathers can experience their baby's growth journey with interactive 3D renderings, enhancing their connection with the pregnancy process.
Size of the baby. The parents may get a sense of their baby's size each week by comparing it to common objects or fruits.
Tailor-made baby names generator. The parents can input their preferences, cultural considerations, or meanings they're looking for and receive a list of potential baby names to choose from.
Workout and training apps
The workout apps provide reminders, assistance, and a wide range of workouts and health information. Apps categorize workouts based on duration, difficulty level, and exercise type, such as yoga, pilates, strength training, and cardio.
Well-known workout and training apps. Strava, Nike Training Club, CENTR
Killer features. The workout and training apps can have the following functionality:
Real-time workouts. This feature allows users to participate in fitness classes from their homes, enabling them to follow along in real-time for a more immersive workout.
The nutrition and meal planning feature enables users to incorporate nutrition guidance and meal planning into their workouts.
Community and social sharing. This feature allows app customers to connect and share their progress, creating a social aspect that can help motivate each other.
Wearable device integration involves synchronizing popular wearable fitness devices to collect data on heart rate, steps, and sleep patterns.
Corporate wellness apps
With corporate wellness apps, office fitness challenges have gained significant popularity because these health solutions can improve employee engagement, reduce stress, and create healthier work environments. They also provide insight into which employees are most active and allow employers to play a more active role in their employees' health.
Famous corporate wellness apps. Vantage Fit, Wellable, Virgin Pulse
Killer features. For employers looking to boost the effectiveness of their corporate wellness apps, here are killer features they should consider:
Gamification could include challenges and leaderboards, where employees can track each other's progress and compete for rewards.
Wearable device integration is essential for a holistic view of workers' health, tracking various metrics like steps, heart rate, and sleep patterns.
Social media integration can boost engagement, enabling employees to share progress and stay motivated.
Personalized tracking will allow the staff to monitor individual progress, set goals, and offer feedback or rewards.
Chronic disease management apps
Chronic disease management apps are digital tools designed to help individuals effectively monitor, track, and manage chronic diseases. By offering a centralized platform for information and self-care tools, these apps seek to enhance the quality of life for individuals living with chronic illnesses.
Chronic disease management apps examples. COPD Coach, MyFitnessPal, Glucose Buddy
Killer features. You can think about the following functionality when planning to build this type of wellness app:
Personalized health plans. This feature will adapt health plans for each user's condition, symptoms, and needs.
Real-time health monitoring. Integrating wearable devices and sensors allows continuous real-time monitoring of vital signs and health metrics.
Data analytics and insights. Visualizations, trends, and reports can help users understand their condition's progression and the effects of their actions.
Secure communication and collaboration. These apps should facilitate secure messaging, video calls, and appointment scheduling within the platform. Data sharing and integration with EHR systems can also ensure that all stakeholders are well-informed regarding the patient's health status and treatment plan.
RPM developed by Cleveroad
Note: We don't reveal all the features for wellness app development because this solution includes many types and specializations. So, if you have a wellness app concept and want to know what features to implement — contact us now. Our domain experts will analyze your requirements, advise on features and tech stack, and make a cost estimate of your wellness app idea.
How Can You Monetize Your Wellness App?
Health and wellbeing apps monetize similarly to regular apps but with specific considerations. Here are the main ways to make money from health and wellness apps.
Freemium monetization model
Freemium app revenue models provide users with a free version of the app and offer additional features, such as a broader range of workouts, diet plans, and techniques, for a fee. For instance, the Headspace app offers a free version of its sleep and meditation app that includes basic meditation exercises.
This model has proven effective in attracting a significant user base and generating awareness for newly emerging products. A potential disadvantage of the freemium model is that it can rapidly deplete a company's cash reserves by accommodating many non-paying customers. In this situation, app owners should carefully evaluate the time, resources, and financial investment required to convert free users to paid users and assess the potential for reaching a point of balance.
Subscription-based monetization
Subscription-based app revenue models typically require users to pay a recurring fee to access the app's content or features. Many health and wellness apps offer monthly and annual plans and a free 7-day trial to encourage users to subscribe.
Subscription models provide a more significant amount of high-value content compared to freemium models. One of the popular weight loss apps, Noom, provides subscribers with various weight loss programs that can be customized to meet individual needs. The app offers expert advice, nutrition lessons, food logging, recipes, meal planning, and exercise recommendations.
In-app ads model
Health and wellness apps can generate revenue through advertising in the following way: advertisers pay to display their ads to your users, providing a simple way to earn money. Standard ads, shown to all users, are less expensive than customized ads that target specific themes to specific individuals. For instance, the Fitbit fitness app implements this strategy by showing users ads from fitness and wellness brands.
In-app advertising is crucial because it helps app developers make income, companies reach their target audience, and users find new items and services that are relevant to them.
We've presented some of the most widespread monetization models you can use for your wellness app development. So, how to monetize your app appropriately and what model to choose? It depends on your particular business, the app type you have in mind, and the feature list you plan. However, based on our experience in software development, we should mention that you should plan a monetization strategy before your wellness solution creation for faster profits.
Going Through the Steps of Health and Wellness App Development
To develop a wellness app fitting your business aims and fully satisfying end-users' needs, it's vital to collaborate with a trustworthy wellness app development company. As as experienced healthcare IT provider, we'll describe the appropriate steps you should take to build such a solution.
First contact
When you make a request on our website, it is sent to our Business Development Department. To proceed to the next step, a personal manager with experience in the healthcare industry will answer you within 24 hours. This way, we'll contact you, address any preliminary inquiries, specify the primary goals and the business environment, and arrange a meeting with the solution team.
To protect your privacy, we also sign a Non-Disclosure Agreement (NDA) per your request.
Solution design stage
The Solution Design team (consisting of business analysts, a solution architect, and a UI/UX designer) reviews your preliminary requirements. They determine business objectives and scope of work and address any concerns.
If further clarification is required, the Solution Design team may request a call to discuss the details. After analyzing the information, we prepare a rough estimate of your wellness app idea and make a proposal.
Discovery phase
Cleveroad's Discovery Phase Services aims to transform your wellness app creation requirements into a well-defined plan. During this phase the specialists care about enhancing development speed and product quality. The team works on gathered requirements, considering them in detail: platforms you want to cover, feature list, integration of third-party services (e.g., healthcare APIs, EHR system, etc.) and more.
Furthermore, the UI/UX designers start working on your future wellness app interface, building it from the prototypes. They also work on a design concept and a UX map.
Development and QA
At Cleveroad, we utilize the Agile software development methodology, specifically the Scrum framework, to create your wellness solution iteratively. This involves breaking the work into 2-week sprints, during which the team aims to complete a predetermined amount of work.
The development team comprises various tech experts, including iOS, Android, and web developers (front-end and back-end), who will integrate the predetermined features for your app. QA engineers are responsible for working on a project until its release, thoroughly checking the functionality developed in each sprint. They conduct tests on both the backend and frontend and create bug reports to assist software developers in hotfixes.
Release and support
After completing the functionality, the QA team performs final verifications, and the software development staff releases the system. If the outcome meets your satisfaction, the team will supply you with all the materials (e.g., specification, source code, project plans, etc.) utilized in the wellness app development.
You may also need support and maintenance services for your created wellness app. The experts will regularly monitor the created software for any potential bugs and make upgrades based on feedback from early customers. Moreover, they update the OS, add advanced functionality to your well-being app, or optimize the product code. In this manner, they guarantee that your wellness solution remains flawless in its functionality and remains current.
Wellness Application Integrations
If you want to enhance your wellness app user experience, consider integrations to include in your solution. To make your planning process smoother, we've prepared a list of integrations you can consider.
Health Kit/Google Fit integrations
You can integrate your wellness app with the Health Kit (iOS) or Google Fit (Android) platforms to assist users in consolidating their health and wellness data, including activity, nutrition, sleep, and more, from various sources into your app. This provides a holistic view of their well-being.
Currently, our team works on a SaaS-based fitness platform that aligns personal trainers and fitness enthusiasts in offline and virtual workout activities. One of the project's requirements is to integrate the solution with iOS HealthKit and Google Fit, so the users can track the live health and fitness data toward defined goals. The system also implies adding the Nutritionix API (large weight nutrition database) for food tracking capabilities. The solution is in development.
Nutrition tracking and recipe platform integration
Integrating nutrition trackers like MyFitnessPal or Lose It! allows users to easily log and monitor their calorie intake, nutrient consumption, and other important dietary information (e.g., nutrition goals and helpful tips). You can also use a nutrition database API like the USDA Food Database or Nutrionix. Users can log their meals by searching for specific foods or scanning barcodes. The integration provides nutritional information, including calories, macronutrients, vitamins, and minerals, helping users make informed dietary choices.
Moreover, you can connect with recipe platforms like Yummly or Allrecipes to promote healthy eating habits and facilitate ration planning. Users can discover healthy recipes, import ingredients into their shopping lists, and receive cooking instructions.
Fitness tracker and social media implementation
You can use popular fitness trackers like Fitbit, Apple Watch, or Garmin for your app to integrate with. It allows users to sync their workout data, step counts, heart rate, and sleep patterns from their wearable devices to your app. Furthermore, the users can track their progress, set goals, and receive personalized insights based on their fitness data.
Care about social media implementation and fitness tracker integration for your health and wellness app development. It will enable your app users to share their achievements, workouts, or healthy meals on social media platforms.
Third-party API integration for custom workouts
Utilize workout-related APIs to offer custom workout plans to allow the users of your wellness app to input their fitness goals, preferences, and available equipment. This way, your app will be able to generate tailored workout routines and track progress over time.
Health blogs and podcasts integration
You can also implement curated health and wellness content from reputable blogs or podcasts. Thus, people will be able to access articles, videos, or audio content related to fitness, nutrition, mental health, and more, all within your app.
Mental health and sleep tracking integrations
Mental health trackers like Moodpath or Headspace can be integrated to provide users with more support and insight into their well-being. Due to this integration, they can monitor their moods, thoughts, and feelings daily to get an overall picture of their mental health.
Mental health is deeply connected with the person's sleeping habits, so you can also implement sleep trackers like Beddit or Sleep Cycle to help users understand their sleeping habits and set customized sleep goals. Moreover, you can choose SleepScore or Oura Ring monitoring integrations to allow people to track their sleep quality.
So, what integration to take? The answer to this question lies in your target audience's needs and the purpose of the wellness app you would like to build. If you are in doubt, our specialists will help you find the answers. Moreover, we'll render top-quality Discovery Phase Services and advise you on a fitting feature list for your app, and compile a rough estimate for budget planning .
Wellness App Development Cost
The wellness app building price can greatly vary depending on the app type, the number of integrations, features and its complexity, software developers' rates, etc. That's why the exact cost is hard to estimate right from the start: the specialists should know all the requirements to the product to give you the answer. To give you a hint, the wellness app development cost range is $55,000 - $100,000+.
Planning to build wellness software, pay attention to outsourcing software development as a cost-effective and reliable way to build your own app. Then, choose a company from a preferred region and start working with them.
To simplify your region choice, we've prepared a map with hourly wages for software development services across popular IT outsourcing destination.
Outsourcing hourly rates for software development by the region
Looking through the given map, you can see the hourly rates differ from country to country. This way, the software engineers in North America and Australia have the highest wages for an hour of their job. However, the price doesn't mean that the quality of the developed product will be equally high. You can get a qualitative product for less money.
The Central and Eastern Europe region has recommended itself as an outsourcing destination with a good value for money. For example, if you outsource to Estonia, you will discover that this country offers an advantageous quality-price ratio as Estonian IT experts offer high-quality software development services. Their expertise enables them to create and release healthcare software solutions of any complexity.
The Estonian developers also have high English proficiency, guaranteeing your communication with the outsourcing IT vendor will be seamless and lead to productive collaboration results. Moreover, the strong data protection laws and high software quality standards will ensure that your sensitive information remains secure and that the software solutions delivered meet rigorous industry benchmarks.
Cleveroad's Portfolio Of Wellness Application
We would like to share our experience in rendering wellness app development services.
Therapy services ecosystem with EHR integration
Our client is an American mental health service provider offering consultations online. When they came to us, they already had a SaaS-based Kareo EHR but required a customized platform for seamless service rendering. Moreover, they needed this platform to be integrated with the existing EHR.
So, the client contacted Cleveroad to develop a powerful telehealth solution for offering mental health services online with data synchronization with the EHR system. . The system also needed to be compliant with industry regulations, namely HIPAA and FDA.
During our project work, we built a telehealth platform, integrating the functionality for patients, medical providers, and clinic partners. Our team also built and integrated a solution for scheduling meetings and ensured appointment data synchronization via 2-way (inside Kareo and outside).
As a consequence, our client received a telehealth ecosystem that considers all their users' pains and aims. They also got an appointment booking solution with a built-in direct chat. Furthermore, the new system for our client was successfully integrated with their existing Kareo EHR, ensuring employees and client experiences.
Remote patient monitoring app for tracking health conditions
Our other customer is the US-based mental healthcare company Nedley Health, rendering mental well-being services and offering education for related problems. They required a unique health monitoring app to make it possible for people to fight depressive disorders and work on their mental and general well-being. To achieve our customer's goals, we've developed a Nedley Scorecard mobile app empowered with Big Data algorithms to provide the solution users with the most appropriate activities. It is made based on thorough user data analysis.
As a result, our client, Dr. Nedley, got a mood tracking application that perfectly matches his program and meets the needs of his patients. This is what our client says about collaboration with us:
Neil Nedley

internal medicine physician, author, and international speaker

It was a great experience for me to cooperate with Cleveroad. Its specialists have high level of professionalism, they have built a product considering all my requirements. Also, UI/UX design of NLS app is really appealing and intuitive. I am sure that this is not the last software I have ordered from them.
Cleveroad Expertise in Health and Wellness App Development
We are Cleveroad – the outsourcing healthcare IT company that builds software solutions of any complexity for healthcare businesses. For 11+ years now, our team has been delivering various medical and telehealth solutions for our clients (healthcare startups, caregivers, clinics, therapeutic facilities) to provide better services through our apps and enhance interaction between service providers and their patients.
Collaborating with Cleveroad, you will get:
Robust and secure medical software solutions developed by specialists with hands-on experience in telemedicine software development experience.
Solid expertise in building healthcare software that meets industry regulations and standards, such as HIPAA, GDPR, PIPEDA, HL7, TX-HB300, CDA, etc. to ensure the safety of PHI and ePHI data
On-demand healthcare software development services: building applications from scratch, IT consulting, legacy software modernization, integration with wearable IoT devices, etc.
Expertise in integrating telemedicine software with various healthcare management systems and 3-rd party services, such as Kareo, e-RX services, Athenahealth, Twilio, Stream, payment and insurance services, etc.
A team of domain experts known for their agility and deep expertise to build a seamless and robust wellness app for your medical establishment, etc.
We offer flexible cooperation models to optimize our clients' time and budget, allowing them to choose the one that suits their needs the best.
The Time and Materials model provides increased flexibility as healthcare software development estimates are generated for each sprint based on planned work. You are charged based on the hourly rate for development hours.
The Dedicated Team cooperation model offers the opportunity to hire a complete team for full-cycle on-demand wellness app development. As a part of your internal team, these specialists will render Dedicated Team Services and then provide regular reports on the job they have done for you or your CTO/PM. Payment under this model is calculated by multiplying the hourly rate by 8 working hours per day.
The staff augmentation model offers the opportunity to enhance your in-house team's capabilities by bringing in additional experts in Healthcare. You or your Chief Technology Officer (CTO) or Project Manager (PM) manage the team and development process. In this scenario, payment is determined by multiplying the hourly rate by 8 working hours per day for the services of a specialist.
The Fixed Workscope model suits small medical software creation projects with clearly defined requirements and deadlines. Once the estimate has been received and the development on Discovery has been planned, payment is required for the time spent creating the software solution.
We are eager to help you build your own wellness app, cooperating with you according to your most suitable collaboration model. All you need is to contact us and describe your well-being app concept.
Plan to build a wellness app?
Having successful healthcare project delivery, our team will build a wellness app for you to boost your patient retention
Frequently Asked Questions
Wellness apps offer health-related services. Moreover, they contain accurate health info (particularly concrete recommendations on changing your lifestyle or timetable) shared by certified physicians. You can also track your own progress and even compete with other users to achieve your health aims. Additionally, the wellness apps offer personalized notifications to remind you about useful activities, etc.
To develop a wellness app fitting your business aims and fully satisfying your customers' needs, you can simplify your task and find a trustworthy outsourcing wellness app development company to collaborate with.
The wellness app building price can greatly vary depending on the app type, the number of integrations, the chosen features' complexity, and software developers' rates. That's why the exact cost is hard to estimate: the specialists should know all the said tech factors to give you the answer.
It depends on your particular business, the app type you have in mind, and the feature list you plan. However, based on our experience in software development, we should mention that you should plan a monetization strategy before your wellness solution creation for faster profits.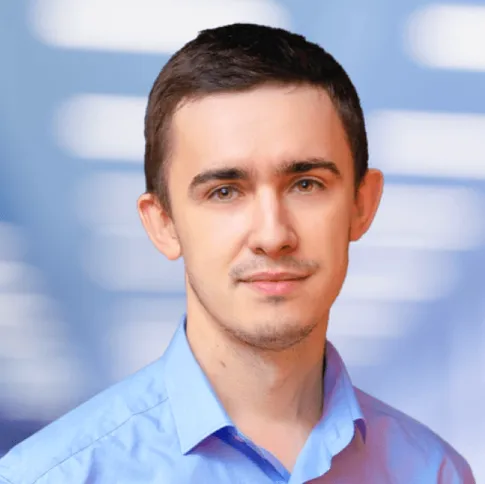 About author
Evgeniy Altynpara is a CTO and member of the Forbes Councils' community of tech professionals. He is an expert in software development and technological entrepreneurship and has 10+years of experience in digital transformation consulting in Healthcare, FinTech, Supply Chain and Logistics
Rate this article!
135 ratings, average: 4.65 out of 5
Give us your impressions about this article
Give us your impressions about this article