How to Create Medical Billing Software: A Step-by-Step Guide
The medical billing procedure requires a second wind, and it's not a mistake. Delayed payments, insurance claim denials, and limited transparency regarding claim status and revenue performance are not the complete lists of issues healthcare organizations may face while managing invoices.
So, if you are a healthcare provider insurer, own a clinic, or run a medical billing company, and you encounter problems like these - that's because you need to automate your medical billing services.
In this article, you'll learn how to create medical billing software, what features to include to make it profitable, and how this type of solution can help you improve invoicing procedures.
Why You Need to Make Medical Billing Software
Whether you're a healthcare provider, clinic, or medical establishment, medical billing software development may completely change your business vision and the generic mechanics of workflow. Let's see how medical billing software can help you enhance finance-related procedures within your healthcare business.
Increased efficiency and automation
Medical billing engages multiple operations, from patient registration to payment processing. Sometimes, it may be challenging to solve multitask operations manually, and to speed up this process, integrating medical billing software is more than appropriate.
Medical billing software development reduces the need for manual data entry and completion of repetitive processes. Hence, you can receive improved efficiency and save significant time for healthcare personnel.
Errors reduction
Manual data entry and billing processes may be accompanied by various human errors. This may lead to payment delays and compliance issues and may not contribute to the accuracy and efficiency of the whole process.
Specialized medical billing software is capable of resolving such issues by providing coding assistance, proper data validation, and facilitating accurate claims submission.
Integrated patient management
Most medical billing solutions are tightly incorporated with practice management software and Electronic Health Records (EHR). This makes it easier to streamline and widen data sharing, providing higher-quality patient care coordination and minimizing the accidental loss of health data.
Regulatory compliance
All healthcare practices and enterprises have to adjust to strict industrial regulations, as in healthcare, you'll have to operate sensitive medical patient data and make actions and statements that directly touch the individuals' health and well-being.
Considering medical billing software development can simplify your compliance with essential medical rules and regulations such as:
HIPAA, FDA, HITRUST (United States)
PIPEDA (Canada)
GDPR (Europe)
PCI DSS (International)
Region-specific regulations
Incorporating medical billing software into your workflow allows you to comply with necessary regulations by ensuring proper documentation, accurate coding, and timely submissions. This enables the minimization of risks and the possibility of non-compliance. Nevertheless, embracing medical billing software development will make it easier to provide compliant financial reports, ensure high data security and hassle-free handling of insurance claims.
Compensation flow improvement
Implementing medical billing software into your internal operations can significantly structure and speed up the reimbursement process. Insurance companies will receive claims more quickly, which will positively affect payment processing and can stabilize the cash flow for medical practices.
Time and cost reduction
Automating most manual work frees valuable time for medical workers to focus on proper patient treatment and other work. Nevertheless, medical billing software can significantly decrease the administrative costs that usually come with the paperwork associated with the billing process.
Medical Billing Software Development: Custom vs. Ready-Made
There are two approaches to medical billing software development: you can use a ready-made solution or build a custom medical billing system. Let's overview both approaches in detail, so you can decide which option suits you best.
Ready-made medical billing app
Pre-made solution for medical billing software development is basically a ready-to-use template with in-built features that facilitate payment processing, claims management, and other functionalities for a full-fledged work of your medical billing software.
Nevertheless, the ready-made solution can significantly speed up the release, allowing you to receive valuable insights about the solution's functionality and user feedback faster. This may influence the future decision-making process about adding more advanced features and further improvements in general.
However, such software may lack particular features that would be integrated and accurately highlight your primary business needs. Also, off-the-shelf solutions may not align with your internal operations and may conflict with your specific requirements. You may need to take action and compromise on particular functionality aspects, which may not complement your overall concept vision. Besides, you'd still need to pay for excessive functionality, as a template option does not offer you the choice of unique features.
Let's see the top 3 representatives in the healthcare domain to understand how to create medical billing software and what features to implement.
Drchrono is an EHR platform for medical organizations and companies ranging from small local clinics to huge enterprises. This service can provide you with features, like e-prescribing medical forms, Besides medical billing software properties, Drchrono supports mobile EHR, video appointments, revenue cycle management, etc.
Kareo Billing is widely used among independent medical practices. Physicians can easily manage their significant functions using patients' cloud base in one EHR environment. Nonetheless, Kareo Billing allows users to track and structure finance-related operations, receiving timely payments and minimizing possible issues.
Carecloud Central is also widely used among healthcare institutions of all sizes to monitor organizational and financial processes. The service helps users to optimize and streamline the workflow and shorten the time of completing time-consuming tasks by automating manual operations.
Custom medical billing software
Custom medical billing software development can definitely complement your healthcare enterprise workflow. So, why exactly should you go custom?
First, you obtain a compatible medical solution that perfectly fits your business purposes. Going custom allows you to accomplish those needs and include every feature and detail in the app you find necessary. Also, bespoke software can gradually grow with your practice's expanding healthcare services.
Even though custom medical billing software development may seem expensive, it'll become a profitable investment in the long run, cutting off unnecessary feature implementation.
Custom software is a more long-lasting option continuously evolving alongside your medical practice. Moreover, you completely own a final product, so no unexpected issues or 3rd-party service vendor dependencies will arise.
Custom vs. ready-made medical billing software
How to Make Medical Billing Software and What Features to Implement?
Choosing the proper functionality of your future medical billing software is crucial. Let's dive into the essential features to include in your solution to manage billing operations with no issues.
Core features of medical billing software
Patient information management
The Patient data management feature involves storing, organizing, and managing patient data, including personal details, medical history, insurance information, and billing records. It's a fundamental aspect of medical billing software, as accurate patient information is essential for billing and administrative processes in healthcare practices.
Incorporating a patient information management module into your medical billing platform can minimize risks of accidental mistreatment and sensitive medical data safety. Besides, patient data control may help you implement remote treatment and telehealth practices into your usual workflow.
Claims processing is an indispensable module for proper payment submission and ensures reimbursement for an enterprise's service. Here are the key functions the claims processing feature deals with:
Claims creation
Claims tracking
Claims submission
Detection and resolution of errors
Denial management
Revenue cycle management, etc.
Generally, it's crucial to include this functionality during medical billing software development, as this feature set helps to manage all finance-related operations accurately. It ensures that healthcare services are correctly billed, gathering occurring reports and assisting medical practitioners to focus on delivering qualified care and treatment.
Integrating a payment processing feature enables accurate transaction monitoring that facilitates secure billing transactions between patients and caregivers. So, what can this functionality help you with?
Accurate billing and invoicing
Wide range of payment methods
Portal for online payments
Automated payment reminders
Integration of payments with medical billing
Payment confirmation via receipts, statements, etc.
Adding payment processing in such software is essential, as it helps you to track and analyze your revenue cycle, ensure timely payments, and reduce the amount of finance-related issues. ,
Financial reporting and analytics
Implementation of financial reporting and analytics features in your medical billing system is a great way to set reliable cost control and can prevent unwanted machinations. It's a powerful instrument to evaluate performance through receiving access to valuable insight into revenue generation, cost management, and improved financial stability.
Integration with third-party systems
Integrate 3rd-party services support during the medical billing software development process to boost your solution capabilities. The most common integrations include the Electronic Health Records (EHR) system and insurance carrier software integration.
Integrating an EHR system can help you effortlessly access key patient data like diagnosis and treatment plans between billing and medical staff, resolving duplicating issues and improving overall accuracy.
Insurance carrier software integration can help you establish real-time verification of patients' insurance coverage before rendering services and reducing claims denial. Also, such consolidation simplifies the processing of ERA (Electronic Remittance Advice), facilitating the automation of payment reconciliations and minimizing manual efforts.
Appointment scheduling tool
Appointment scheduling may become an issue, especially for huge establishments with a massive patient base. To structure this process and avoid misunderstanding and scheduling mistakes, it's recommended to incorporate an appointment scheduling module.
This feature can help medical personnel manage their time wisely, streamline the appointment booking process, obtain accurate billing, and reduce the amount of patient no-showups.
It's crucial to incorporate security mechanisms into your medical billing system to ensure the utmost safety of your patient's sensitive data. Security data storage tools help you to comply with industrial standards, prevent data leaks and breaches, and protect your patient's data from unauthorized access to maintain and strengthen their trust.
How to Create Medical Billing Software: Step-By-Step
You already know all the benefits and essential functionality to implement into your medical billing software. Now, let's dive into the detailed explanation of how to build such a type of software to receive a functional healthcare solution. We've listed the stages based on the example of our healthcare software development lifecycle.
First contact
This is the starting stage of any development process. You leave a request on our website straight to the Business Development Department. Within 24 hours, you'll be contacted by a personal manager with expertise in Healthcare who will coordinate with you about further steps. Per your request, we also signed an NDA (Non-Disclosure Agreement) to keep all processes and materials confidential.
Solution design stage
We contact you during the solution design stage to gather your specific requirements and comprehend your project vision. Here, you and your vendor define the core solution's concept and the business context to schedule a meeting with the Solution Team, consisting of business analysts, solution architects, and designers. With them, you'll discuss your future project in more detail, particularly:
The work scope
Business purposes
Primary risks
Essential quality factors
The team can schedule an additional call if you still have some clarifying things. After the discussion, you'll receive a rough medical project estimate and timelines.
Discovery phase
After the team gathers the requirements, it's time to add clarity and make them up into the structured work algorithm. Going through the discovery phase helps you speed up the development process and enhance the final product's quality. Here, the team turns all the project's requirements into precise specifications: the platform you'll launch your software on, the required feature set, integration with third-party services, etc. Summing everything you receive:
A list of features for your medical billing app
Precise business process analysis and ongoing strategy to follow
Essential quality attributes
Attractive and convenient design concept
Agreed financial and time rough estimation
Final detailed estimation
In case everything is up to your budget and expectations, you sign a contract.
Development stage
The development stage is considered the most important in any project's lifetime. Typically, the entire process is divided into sprints — lasting 2 weeks, during which developers focus on implementing some of the medical billing app's functionality. Throughout the sprint, a team has a periodic meeting where they report how the workflow is going, what issues they've faced, and the workshop is done.
Before the beginning of each new sprint, the team discusses your expectations and agrees on features to implement until the end of the sprint.
The team creates every needed feature, including chosen platform-specific nuances, and works on integrations.
We also build a Proof of Concept (POC) to ensure your medical billing software will function properly in your business environment. It's a method to showcase and validate the survivability of a presented solution under real-world conditions. It is analogous to a test drive, where a smaller version of a solution is given to the environment to assess its compatibility and performance within your healthcare management systems.
This approach also enables validating technical aspects, determining potential risks more graphically, and gathering valuable feedback and insights before full-scale implementation.
During full-fledged medical billing software development, including integration with EHR systems and insurance companies, is vital, as it may provide multiple benefits as:
Data accuracy. By providing precise patient data from EHR straight to billing
Increased efficiency. Streamlining the process and reducing manual errors
Real-time billing. Ensuring the operated data is always up-to-date
Cost-saving. Automated data transfer with no need for excessive administrative expenses
Privacy. Incorporating EHR minimizes the number of unsecured data transfers, ensuring sensitive data safety
Also, integration with insurance carrier networks is required for:
Streamlined interaction between healthcare provider and insurance company
Electronic claims submission
Reducing administrative burden
Reducing waiting time for patients
Analysis of claims patterns to improve financial management
To create medical billing software, developers usually operate with the following tech stack (based on our experience):
Backend: Java, Python, Ruby on Rails, Node.js
Database: MySQL, PostgreSQL, MongoDB
Cloud: AWS, Azure, GCP
Frontend: Frontend: React, Angular, Vue.js
APIs: RESTful, SOAP, GraphQL
Security: Encryption, OAuth, JWT
DevOps: Docker, Kubernetes, Jenkins
Testing: JUnit, Selenium, Cypress
Monitoring: Prometheus, Grafana, ELK Stack
Quality assurance
The QA stage genuinely lasts during the full-scale development. In each sprint, QA engineers observe each completed work scope to detect and report possible issues to developers in hot pursuit.
However, they double-check the solution architecture in the final stages of software creation. Nevertheless, after the development, they run regression tests to check the performance of each feature on all platforms and the behavior of the software under heavy loads to determine its breaking points. If they've spotted a particular issue, they report straight to developers to fix it.
Maintenance and support
Medical billing systems may require multi-tier technical support like any other healthcare solution. Thus, staying in touch with your team for further advancement is crucial to keep software up-to-date. The improvements are usually implemented based on users' feedback, and the solution is maintained by new feature implementation, bug fixing, code optimization, etc.
Things to consider during medical billing software development
There are two crucial elements in medical billing software development which is impossible to avoid: Data Security and Regulatory Compliance.
While working in the healthcare domain, you may regularly face sensitive medical patient data, which is vital to keep secure. To ensure its total safety, it's heavily recommended to utilize end-to-end encryption or multi-factor authentication.
End-to-end data encryption keeps data accessible only for the sender and receiver of a particular content. It engages a method of literal data encryption on the sender side and then decrypting it on the receiver side, making it lose its value for possible intruders.
Multi-factor authentication (MFA) is a method that requires users to provide two or more ways of identification before accessing software. The attributes of multi-factor authentication include a password, a phone number ( that may be further used for an access verification passcode), fingerprint, or facial recognition to verify identity.
Data backups help to ensure easy data recovery in case of failures or cyberattacks. It involves creating duplicates of each data piece and storing it in separate locations to regain access in case of malfunction or intruder invasion swiftly.
Following the standards, while operating in the medical industry is essential, otherwise, you just won't be able to perform highly qualified and trustworthy practices. First, consider assisting the standard regulations that are quoted in the majority of countries:
USA: HIPAA, FDA, HITECH, etc.
Europe: IVDR, MDR, GDPR etc.
UK: Data Protection Act, MHRA, etc.
Canada: PIPEDA, CMDR, etc.
Australia: Health Practitioner Regulation National Law Act, etc.
Please note that the list of regulations can vary based on your region. Therefore, it's critical to familiarize yourself with the legal framework of your country before starting medical billing software development. Here are some additional regulations to comply with: CCPA, HITECH, NIST, IMLC, FHIR, etc.
How Much Does It Cost to Make Medical Billing Software?
Generally, the cost of medical billing software development depends on multiple factors (e.g., features, time, platforms, team location, etc.) and will definitely be unique for each project. Considering all the development, the cost to build a medical billing system ranges between $75,000 to $150,000+.
Before directly diving into the development, paying attention to the cost-reducing practices is recommended. There are two widely used cost optimization methods - outsourcing and outstaffing.
Outsourcing is an approach that implies hiring a dedicated development team to delegate a particular work scope or project. During the cooperation, the company is responsible for timely results delivery and qualified task completion. This approach is brilliant for those seeking to find a way to delegate the engineering of a medical billing app and gain access to expertise with no need to invest in an in-house team.
Outstaffing is a practice that implies expanding your in-house team with dedicated remote employees to fulfill the lacking skills or expertise. The candidates work exclusively for your project and actively participate in your internal operations. You're responsible for product delivery, while the administrative and legal aspects of cooperation are managed by outstaffing providers.
Below, you can examine the average rates of IT specialists by country. The prices are taken from UpWork and Clutch platforms.
Specialists development rates by region

| | | | | | | |
| --- | --- | --- | --- | --- | --- | --- |
| Team member | North America | Latin America | Asia | Central and Eastern Europe | Africa | Westerm Europe |
| Project manager | $70-$80/h | $40-$60/h | $20-$30/h | $50-$70/h | $25-$35 | $30-$50 |
| UI/UX designer | $70-$80/h | $40-$60/h | $20-$30/h | $35-$45/h | $20-$30/h | $30-$50 |
| Developers | $80-$100/h | $35-$70/h | $20-$45/h | $25-$50/h | $25-$45/h | $30-$65 |
| QA specialist | $60-$75/h | $35-$60/h | $15-$25/h | $25-$40/h | $20-$30/h | $25-$45/h |
| Business analyst | $60-$75/h | $35-$60/h | $15-$25/h | $25-$35/h | $20-$30/h | $25-$45/h |
| DevOps | $80-$100/h | $35-$70/h | $20-$45/h | $30-$50 | $25-$45/h | $30-$65 |
| Web team lead | $85-$110/h | $45-80/h | $35-$45/h | $45-$55/h | $30-$45/h | $45-$65 |
As you see, numbers are pretty different, giving you a wide choice according to your needs and budget. For instance, Central and Eastern Europe is a good option due to its cost-quality ratio. The CEE region offers lower prices but is not inferior in quality to Western Europe. Besides, the CEE region has a great selection of companies that can develop custom healthcare solutions for about $50-$70 per hour rate.
How cost estimation is done for your medical project
In Cleveroad, we offer our customers two project estimates: Rough and Detailed.
The primary purpose of a rough estimate is to orient you about all costs during the creation process. Then, you clearly understand the project's financial scale and the resources that will most likely be spent on the development. During the estimation process, we define the primary project's goals, core non-functional requirements, and risk mitigation strategies.
The detailed estimation is a precise project estimation with nearly 100% accuracy. Detailed estimates appear after the. The detailed estimation is tightly integrated into an iterative development approach where experts present you with a detailed requirements list each sprint or two sprints ahead. Considering your project's unique specifications, the requirements may be double-checked by the tech team lead, solution architect, or responsible developer.
Note that if you already have all the necessary documentation, we can provide you with a detailed estimate much easier and faster.
Cleveroad Experience in Building Medical Software
Cleveroad is a healthcare software development company based in the CEE region with over 11 years of experience developing healthcare and telehealth software solutions. We build different types of digital solutions for the healthcare business, including EHR systems, Remote Patient Monitoring platforms, telemedicine platforms, medical database and medical billing software development, Patient Portals, health insurance apps, and more.
The software solutions we deliver help our clients re-engineer the existing software, meet the latest healthcare industry standards, and increase the efficiency of the medical software by automating manual processes.
Cleveroad offers multiple advantages for creating your custom medical software:
Complete transparency. Our primary goal is to provide a client with full-cycle software development services, and the basics of smooth cooperation are total honesty and clarity. By offering initial project estimation, we help you avoid facing hidden payments or additional fees.
Flexibility. We apply different cooperation approaches that allow you to precisely form your expectations and determine the needed resources. Besides, our team is always ready to quickly respond to the arising requirements to integrate them into the existing workflow.
High-quality services. We provide detailed quality control and assurance at all stages. Throughout development, we collect essential input requirements to understand the work scope clearly. Nevertheless, our team is ready to support and maintain the solution even after the release.
Wide range of expertise. We have vast practical experience in custom healthcare software development. Our team is proficient in creating legislation-based medical software to meet various industry standards, such as HIPAA, HITECH, CDA, CCD, TX-HB300, etc.
We'd like to present you with solutions we've already delivered to prove our expertise in the healthcare domain.
Telemedicine appointment management system
The recent solution we were working on was a telemedicine appointment management system. The solution facilitates convenient receiving and providing of online healthcare services, including telemedicine capabilities. The modernized approach allowed patients to receive immediate help via video and audio consultations. Additionally, we've ensured the convenience of appointment management mechanisms for practicians, patients, and admins.
Another solution we've successfully delivered for our US-based client is a clinic management system with EMR and a mobile app. It's a platform for managing appointments in real-time and overall workflow to cover core business processes. Patient profile and EMR are the core modules of the system. It is accompanied by billing and user management. The new solution complies with HIPAA laws and data security requirements, minimizing legal troubles for a client.
Online therapy services ecosystem
And the last case we would like to present to you is an online therapy services ecosystem. It's a telecare solution for accessing mental healthcare services online with data synchronization, EHR integration, and KYC verification. The platform meets HIPAA and FDA requirements. The software structures and optimizes the process of online appointment management and booking. Direct chat joins communication channels and increases work efficiency. The new solution was capable of successfully synchronizing data with a Kareo EHR system, which helped the customer to ensure and boost customer and team experience.
Ready to build medical billing app?
Our specialists will consult you and provide with full-fledged healthcare development services
Frequently Asked Questions
Generally, the cost of medical billing software development depends on multiple factors and definitely will be unique for each project. However, analyzing the most common development approaches, the cost to develop a medical billing software solution varies from $75,000 to $150,000+.
Medical billing engages multiple operations, from patient registration to payment processing, and reduces the need for manual data entry and bulky, repetitive processes. By this, you can receive improved efficiency and save significant time for healthcare personnel.
Medical billing software is a specialized tool healthcare providers use to structure and manage invoices, submit insurance claims, and handle patient payments. It helps to optimize billing accuracy, revenue collection, and compliance with medical regulations.
To successfully develop and launch a great medical billing software, you'll have to find a vendor with experience in the Healthcare domain. Then, you can book a consultation with a vendor's team. The team will precisely analyze your project requirements and then advise you about the exact steps to proceed with for a smooth medical billing software creation process.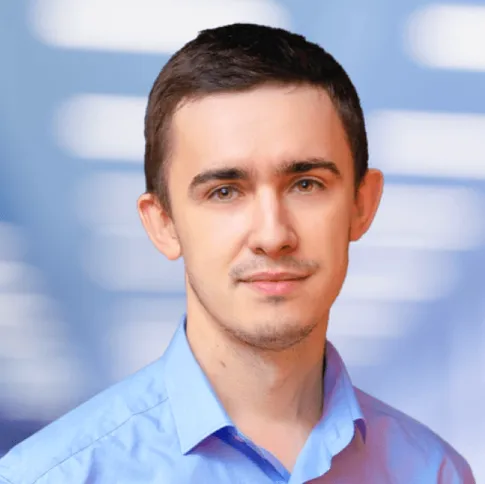 About author
Evgeniy Altynpara is a CTO and member of the Forbes Councils' community of tech professionals. He is an expert in software development and technological entrepreneurship and has 10+years of experience in digital transformation consulting in Healthcare, FinTech, Supply Chain and Logistics
Rate this article!
165 ratings, average: 4.53 out of 5
Give us your impressions about this article
Give us your impressions about this article