Last Mile Delivery Software: How to Use and What to Look for When Implementing
Companies that consider delivery an important channel are now seeking ways to make the last mile more efficient, cut costs, and enhance profitability. And this goal can hardly be achieved manually without proper technology solutions. And one of them is last mile delivery software.
In this article, we'll discuss why businesses need to center on last mile delivery and how final mile routing software will help boost companies' efficiency.
What is the Last Mile Delivery and Why You Should Focus on It?
Let's discuss what the last mile delivery is all about and its importance for businesses.
Last mile delivery stands for the last leg of transportation to the final recipient. Once a consumer places an order, the last mile delivery comes into play. This process implies the journey of the end product from the warehouse to the customer's door. It comprises different transportation options – by foot, bike, track, or even autonomous vehicle.
Last mile services go along with potential problems, namely optimal route management, fast delivery services, real-time order tracking, transportation as sets, and more. That's why digital transformation of the last mile is a complicated and responsible matter, requiring a high level of IT vendor expertise.

All the steps of supply chain
So, why is it critical to focus on proper last mile delivery management? There are two main reasons: price and customer demands.
Price
Even though the last mile is the shortest piece of the entire supply chain management system, it remains the most costly part of the whole supply chain process. According to Insider Intelligence, the final mile accounts for about 53% of the overall shipping cost, which tells you how important it's to get the last mile right. The high price is caused by the need to make frequent stops with a low drop size. In addition, the delivery is slowed down by long distances in rural zones or by the dense traffic in big cities.
Customer expectation
The entire production process of goods and making it available for your consumers depends on the last mile delivery. Both first, and middle-mile delivery are "the backend" and do not interact directly with customers.
The last mile delivery system is the front face of your company, affecting brand loyalty the most. Now, if the final mile delivery is taken out of your logistics chain, a consumer will need to pick up a parcel physically from a store or distribution center. So, they'll have to spend precious time bringing it to the place. Would it make a positive impact on your business? Most likely, no.
The last stage is associated with rising consumers' expectations for timeframes. According to Supply Chain Brain's research, about 55% of respondents will stop shopping from the store after receiving late delivery two to three times. At the same time 80% of customers are willing to pay more for same-day delivery services. As a result, instant delivery has become a significant factor in meeting client demands.

Benefits of last mile software for businesses
How Can Software Solutions Enhance Last Mile Delivery Management?
Last mile software relates to a category of software tools that assists companies in management, tracking, and scheduling last mile delivery operations. This logistics solution focuses on the entire chain of last mile logistics, from automation of warehousing system to client payment.
However, why implement final mile optimization software? There are several reasons, which stem from the main advantages for delivery companies.
Automated Route Planning
Manual route planning goes hand in hand with human errors resulting in delays, increased fuel cost, and improper time management. Automated route planning & optimization enables planning tons of orders in highly efficient delivery routes in a couple of clicks. With the help of routing algorithms, final mile software predefines the most cost-effective routes scrutinizing many factors such as traffic congestion, weather conditions, sudden road closures, number of deliveries on a single route, delivery urgency, etc. There is also a separate solution called route optimization software that will allow you to address all the route planning concerns more accurately.
Want to expand the functionality of the existing last mile routing software? Dive deeper into the benefits of the route optimization API as well as its benefits
Order Tracking
Modern customers are impatient. As a result, they're not pleased with static tracking numbers. Last mile software will help you provide quick and transparent delivery services. Using the real-time tracking feature, consumers will be able to track their packages in real-time via their smartphones. When their orders are out for delivery, a live tracking link will be sent to them via custom text messages or emails. It will contribute to a better customer experience by giving them real-time visibility into orders and access to correct delivery ETAs.
Improved Delivery Productivity
Keeping track of individual drivers is relatively easy when you're a small company. But as your business scales, it becomes more complicated. The ecommerce last mile delivery software enhances productivity by ensuring drivers follow scheduled routes. It reduces the chances of unnecessary delays and sends alerts in case of contingencies like last-minute orders, changes, or cancellations. Using auto-dispatching, managers can assign couriers to orders, analyzing planned routes, GPS, driver locations, and client addresses in real-time. Also, the system considers delivery windows of each order to bring it in time. All these speed up the delivery turnaround time and low overhead expenses.
Data-Driven Decision Making
In order to ensure you're on the proper development path, you need to collect and interpret a vast amount of data. Last mile delivery tracking software is powered by machine learning algorithms and business intelligence in supply chain management, enabling companies' leaders to make informed decisions based on data. With the help of an analytics dashboard, you can examine driver analytics and key operational metrics such as distance traveled, on-time performance, number of successful deliveries, and consumer feedback scores — which can be used to define vulnerabilities and opportunities in the last mile delivery processes.
Last Mile Delivery Solutions in Action: App Demo
Planning to build your own last mile delivery app, you probably want to see it in action to receive a sense of its capabilities. Our team has designed a demo version of the application, so you can see how the mobile app for Last Mile Delivery works.
By clicking on the picture down below, you'll be redirected to our Service page; there you can explore the working logic of Last Mile Delivery solutions — on the example of the user flow and the driver flow. Click now to try!
Who Can Supply Software for Last Mile Delivery
There are three approaches to final mile delivery software development: out-of-the-box software, own custom solutions, and outsourcing. Let's consider each option in detail.
Ready-Made Solution
A template solution is an excellent choice if you're limited on budget and want to integrate the software into the business processes as quickly as possible. However, SaaS software solutions don't always cover all the enterprise's transportation needs. That's why it's better to appeal to an experienced last mile delivery software company like Cleveroad that will help you develop a secure and scalable logistics solution fitting your business needs.
Final Mile Delivery Outsourcing
Enterprises tend to run their last mile logistics on their own to build brand loyalty and awareness. However, if you're a small company, there may be no sense in managing a delivery fleet or hiring full-time couriers since sales volume per day is not sufficient to cover expenses. In this case, you can consider outsourcing last mile operations using several delivery channels. Let's look at the delivery outsourcing methods e-commerce businesses use to organize timely delivery.
Parcel carriers
You can outsource your deliveries to local logistics providers. Meanwhile, you're welcome to schedule, monitor, and confirm order fulfillment through the courier's online platform. Retailers can enter order information manually or integrate their software with the vendor's one and automatically send orders via API.
Dropshipping
Dropshipping model implies that a retailer receives client orders and sends them to a manufacturer, wholesaler, or organization that takes care of the shipment. Platforms maintaining dropshipping businesses enable merchants to add goods from popular marketplaces to their online store, route orders, and monitor deliveries to end customers performed by product vendors. AliExpress, Oberlo, Spark Shipping, SaleHoo are the well-known solutions for dropshippers pre-integrated with many vetted suppliers.
Crowdsourced delivery
Crowdsourced delivery is based on cooperation with local, non-professional couriers to deliver parcels. The crowdsourced scenario is quite popular among groceries and restaurants. This approach allows retailers to quickly receive, process, and fulfill online orders. It also cut money on transportation, warehousing, and other logistics-related operations. Uber Eats, Amazon Flex, Posmates are popular crowdsourced delivery examples.
3PL delivery partners
Third-party logistics partners or 3PL offer warehousing, transportation services, and last mile delivery services that can be scaled and customized depending on your requirements. Commonly, 3PL partners implement technology solutions to enhance efficiency and provide routing visibility. However, to make the most out of this collaboration, you need to ensure that transportation management systems, warehouse management systems, or other systems applied can be easily integrated with your retail software.
Even though outsourcing last mile delivery is considered an appealing option, you'll still be limited in controlling customer experience.
Custom Solutions
Above all, adopting custom last mile software is an excellent choice to address your exclusive needs and solve business-specific problems. You can decide how your final product will look, and scale it as new tools become available. Even though some ready-made solutions enable a certain level of customization, you may find it impossible to implement with your existing system.
Here are some reasons why to choose personalized software creation:
Complete customization. Making a bespoke product implies building whatever software you like aligning with your organization's business logic, its processes, and units, including your corporate colors, icons, and unique features.
Easy integration. Even though some ready-made solutions enable a certain level of customization, you may find it impossible to implement with your existing system.
Security. Most IT companies pay close attention to software security and data safety to increase customer loyalty. Software developers can implement security features such as two-factor authentication, blockchain, ciphered data to guarantee advanced protection levels and reduce security risks. In contrast, not many software providers focus on delivering highly secure products.

Why to build last mile delivery software from scratch
Popular Types of Last Mile Delivery Solutions
Here are five popular examples of last-mile optimization software and their key features you can look at before creating your own logistics solution.
Onro
It is a delivery route optimization platform that helps companies reduce the time and cost of delivering goods. It provides functionality for optimal route planning, delivery time calculation, traffic accounting and consideration of specific customer needs. Onro enables organizations to save on fuel costs, increase delivery speed and improve customer service.
OptimoRoute
OptimoRoute is a cloud-based route optimization and planning software designed to assist businesses in fleet management, logistics, and delivery operations. It provides an intuitive platform for managing and optimizing delivery routes, dispatching drivers, and tracking vehicle performance in real-time. With OptimoRoute, businesses can create optimized delivery routes that factor in multiple constraints such as vehicle capacity, delivery windows, traffic, and weather conditions, to ensure timely and efficient delivery of goods and services. The platform offers various features such as real-time tracking, customer notifications, driver dispatch, and route optimization, among others.
Locus Dispatch Management Platform
This is a software platform that is designed to manage logistics operations in real time. The platform provides automation of dispatch processes, including route planning, vehicle tracking, job management and delivery optimization. It also provides analysis and reporting tools to manage logistics operations more efficiently and optimize resource utilization.
Track-POD
It refers to a cloud-based delivery and logistics management platform that helps companies optimize and automate their delivery processes and improve customer service. With Track-POD, companies can manage their orders, routes, track shipments in real time, and improve the efficiency of their delivery operations and reduce costs.
Shipsy
Shipsy is a logistics technology company based in India that provides supply chain visibility, optimization, and automation solutions to businesses in the logistics and transportation industry. The company offers a cloud-based platform that leverages advanced data analytics, machine learning, and AI technologies to enable businesses to manage their supply chain operations more efficiently and effectively. Shipsy's platform provides end-to-end visibility into the supply chain, including real-time tracking of shipments, inventory management, order processing, and document management. It also offers optimization tools for route planning, load balancing, and resource allocation, which can help businesses reduce costs and increase operational efficiency.
Technologies That Change Last Mile Delivery Services
Demand for fast and automated last mile services has increased by 50% from 2020 to 2021, and it will continue to grow. According to the Brand Essense research, the global last mile delivery service market is projected to reach 200,42 billion in 2027. One of the significant factors that have driven the adoption of last mile logistics solutions was failing to deliver on client satisfaction. As a result, simple routing is no longer cost-effective. Instead, companies should make the delivery flow as fast as possible to meet consumers' demands and avoid high costs.
Modern last mile technology reshapes the delivery experience into a flexible and efficient, adapting to changing user needs. We've outlined some of the technologies projected to modify the delivery landscape over the next few years:
Electric vehicles. Cities are increasingly tightening regulations on vehicle emissions, so electric vehicles (EVs) represent a significant step in transforming final mile delivery. As a last mile solution, EVs stand for a cost-effective, eco-friendly option and could soon become required to comply with regulatory standards. The challenge is there is a lack of charging points to "fuel up" in small cities.

Contactless delivery. Limited physical contact is the new normal. The statistics by Amex Survey shows that 59% of customers prefer contactless delivery amid safety concerns linked to modern realities. Thus, if you want to master the urban last mile, you need to focus on finding out ways of providing a safe and satisfactory delivery experience while minimizing physical contact.

Robot deliveries and drones. We're right on the verge of seeing delivery robots become a reality. From driverless vehicles to autonomous delivery bots, delivery businesses are actively experimenting with delivery drones and robots. This is particularly relevant in the high-peak season (e.g., Christmas) when organizations are hard to handle all the deliveries on their own.

Smart tracking with location intelligence. This trend gains momentum allowing businesses to streamline their logistics processes. Features like route optimization and real-time monitoring give companies much better control over their delivery operations while managing their fleet effectively. Location intelligence can also be used to scrutinize weather patterns and determine optimum delivery routes.

Smart parcel locker networks. Smart lockers imitate the logic of old mailboxes. It's a place where a courier drops off the package for a receiver who can take it any time. The system is integrated with computers and sensor networks that enable them to automate package selection, notification, and delivery. Intelligent lockers apply advanced technologies, including IoT, security cameras, and cloud-based software, to send notifications and access instructions to receivers.

What customers expect from last mile services
There has never been a time of better change for the "last mile." Customers order more stuff online, expecting more transparency, control, and fast deliveries. In addition, modern technology like drones, artificial intelligence, blockchain, and others are shaking up the entire last mile ecosystem. Therefore, retailers and logistics providers are looking for ways to meet market demands while ensuring their businesses' efficiency. And this is where scalable last mile optimization software comes in handy.
The Essential Functionality of the Last Mile Delivery Systems
Now, let's look at the must-have features that should be added to every last mile logistics software.
Route planning
This feature allows you to determine the most fuel-efficient paths to the final destination. An automated route planner analyzes many variables, such as traffic congestion, road conditions, vehicle solutions, etc.
Real-time order tracking
This feature makes delivery operations more transparent, enabling you to monitor the courier at any given time. In addition, real-time visibility improves control over vehicles and delivery men.
Proof of delivery
Electronic proof of delivery as in-app signatures, images, timestamps, and geotagging is essential to lessen client complaints of missed deliveries or lost parcels.
Delivery rescheduling
Customers appreciate the opportunity to cancel their delivery and reschedule it in case of emergency. This option is attractive to clients but causes difficulties to delivery services since it requires delivery schedule changes.
Data generation
Having data helps enterprises make more conscious decisions. An application that generates critical business metrics like success rates, service time, distance traveled, feedback scores, and so on will contribute to better last mile delivery management.
There are a lot of final mile delivery software options on the market. Not all, however, are managed to cover your specific business needs. For example, a solution for last mile logistics in New York City might look very different from the best solution in Paris. So it's better to focus on custom app development to get software fitting your last mile delivery logic.
How to Implement Last Mile Delivery Software into Your Business Processes
After you've figured out how your company can win from last mile delivery solutions, the next question arises: "How to develop and implement it into business operations?". We've prepared a step-by-step approach to software implementation success.
Collect Critical Data
Successful automation technology adoption is based on data about your ongoing supply chain and digital transformation processes. To implement last mile logistics software effectively, you need to establish an information gathering workflow and analyze your current infrastructure. In fact, it's better to appeal to an experienced IT vendor to integrate the software into existing business solutions successfully.
Decide on Development Option
As we mentioned earlier, it's better to go custom to save your money in the long term. However, building last mile delivery software from scratch can be a resource and time-consuming process. So you should hire a dedicated team with confirmed expertise in Logistics software development service. You can assemble an in-house team or cooperate with a reliable outsourcing company.
The in-house team is a convenient but costly approach. It's associated with additional expenses like office rent, equipment, software, wages, and so on. Nevertheless, it's a good option if you want to be entirely involved in product development and have a high level of control.
The most beneficial way is to outsource software development to one of the popular outsourcing destinations like Central Europe. This region becomes more and more demanded due to affordable prices, a vast talent pool, low taxes, and government support of the IT sphere.
Development Process
Now it's time to talk about the final mile software development flow step-by-step. This information will give you a clear understanding of how an idea can turn into a full-fledged working product.
Discovery phase. Business analysts make a feature breakdown list, impact map and other documents. Designers create design concept and mind map. Both processes go simultaneously. Also, solution architects complete project plan, quality attribute scenarios and provide you with more precise estimation.
UI/UX design. UI/UX designers create an app's prototype (screen by screen) based on the wireframes approved on the previous stage.
Development process. Software engineers convert all documents prepared at the discovery phase into a working product using the appropriate tech stack.
Quality assurance. QA engineers conduct thorough testing of all functionality implemented to ensure the product is bug-free and works as expected.
Release. Developers transfer the product to the client with all the project materials.
After the software is built, it should be integrated with established business processes (e.g., fleet management software system, CRM system, EHR systems, HR systems) to centralize and interconnect all your supply chain features and tools.
Notice: Last mile logistics software is the epitome of complexity. We've described a traditional SDLC model for product development, but the number of stages may vary depending on project requirements.
Support and Maintenance
Last mile delivery software development is a complex system that might require continuous support. This work can include version updates, adding new functionality, code optimization, or others.
How Cleveroad Can Help You Improve Last Mile Delivery Services
Like any other logistics solution, the last mile delivery solution is complex and should be deployed and integrated correctly. So the best way to successfully implement final mile process automation is to contact an experienced vendor and discuss your plans and ideas with them.
Cleveroad is a professional software development company from Estonia helping businesses create any-scale software solutions. With over 10+ years in software development, we have built up expertise in multiple domains, including e-Commerce, Retail, Education, Healthcare, Finance, and Logistics software development.
Our team delivers robust software solutions that help you reduce operational expenses, optimize the last delivery network, and boost business efficiency. Each of our cases is unique, and we adapt to the client's financial capabilities thanks to flexible cooperation models. For last mile software development Time and Material remains the most profitable option for cooperation.
This model allows our team to start working on a project without having an exact amount of work in hand. Here's a scenario of how the development process goes: under the Time and Material contract:
We make a demo, test it, send checklists and sprint reports to you.
You review all the documentation and give us feedback on our work.
We take the feedback into account when planning the next sprint.
Our team developed and released many software solutions for logistics companies for this time. The latest ones — Transportation management system (TMS). Our team of 13 members were challenged to automate the route planning, develop a turnkey transport management system, and integrate it with the existing logistics management system. As a result, we've delivered a full-fledged TMS that allowed the customer to reduce cost and time spent on route planning and increase revenue from transportation services.
Make your last mile delivery services more effective by benefiting from our hand-on experience. You'll get a top-tier logistics solution, allowing you to increase your business performance by optimizing schedule and route planning processes.
Optimize last mile delivery flow
Get full-fledged logistics software development services to boost your last mile delivery chain
Frequently Asked Questions
Last mile is the final leg of transportation to the end-customers. Once a consumer place an order, the last mile delivery comes into play.
Last mile delivery software helps companies in management, tracking, and scheduling last mile delivery operations. It focuses on the entire chain of last mile logistics, from warehouse management to client payment.
The last mile delivery process is the movement of products from a transportation center or warehouse to their final delivery destination. In most cases, that final destination is the client's doorstep. Last mile delivery aims to deliver goods to the customer as fast as possible while reducing company operating costs.
Last mile delivery software brings a lot of benefits to businesses. It allows them to automate route planning, provide quick and transparent delivery services, and improve delivery productivity. All these contributes to better customer experience and reduced operational cost.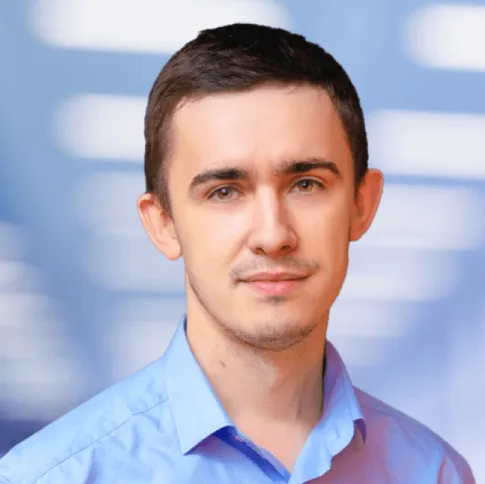 About author
Evgeniy Altynpara is a CTO and member of the Forbes Councils' community of tech professionals. He is an expert in software development and technological entrepreneurship and has 10+years of experience in digital transformation consulting in Healthcare, FinTech, Supply Chain and Logistics
Rate this article!
978 ratings, average: 4.84 out of 5
Give us your impressions about this article
Give us your impressions about this article