How to Create a Mental Health App and Succeed: a Provider's 2023 Guide
Supporting mental health has become more critical in today's world than in decades past, primarily due to the intense impact of the COVID-19 pandemic on people's emotional well-being. Unfortunately, offline clinics and doctors aren't always available. And this is where digital solutions for mental health and telecare come into play. Mental health app development makes treatment more manageable and effective. Having a 24/7 online therapist or support within smartphones is an increasingly popular option among users globally.
Keep reading this article to know how to make a mental health app, its benefits for businesses, features to implement, challenges and ways of solving, and cost.
What Is the Potential of Mental Health App Development: Statistics Overview
The global mental health market is projected to reach $537.97 billion by 2030. Mental health problems affect over one billion people world­wide annually, with depression taking a leading position. For example, over 40 million American adults are exposed to depression and anxiety disorders. Nearly 75% of people with mental illness receive no treatment in high- and middle-income economies.
Many can't afford in-office treatment due to prejudices against people with psychological disorders or having hard access to clinical therapy. This raises the need for safe, accessible, and effective treatment. On the other hand, emotionally healthy people are eager to enjoy life on a satisfying level by developing good habits and cultivating positive thinking.
Why Do Create Mental Health Apps?
Post-pandemic reality continues forcing people towards a mental health crisis. Therefore, people worldwide who deal with depression, stress, or other psychological concerns merit attention and treatment. Let's look into people who're employed. The era of COVID has disrupted the work-life balance and decreased social interactions, making employees feel lonely and disengaged with their jobs. According to the report, nearly 46% of respondents interviewed in 2020 were afflicted with mental health issues, compared to 39% a year before. More than 50 percent of those surveyed indicated that emotional health problems have regressed since the pandemic began.
Mental wellness market share worldwide (Source: Grandviewresearch)
It's been two years since the pandemic's start, yet there is an increasing prevalence of depression and anxiety. The U.S Centers of Disease Control and Prevention reports that the number of adults with similar disorders continues to grow, rising from 36.4% to 41.5% as of February 2021. The latest study shows that about 50 percent of adults state the symptoms of depression and anxiety. A spike in downloads of mental wellness apps (even after the pandemic peak) demonstrates people's need for such telehealth solutions. For example, Calm, a well-known meditation app, hit over 100 million downloads in 2021. According to Statista, users' spending on mental health apps is expected to reach $491 million by the end of 2022 compared to $372 million in 2021.
Above all, this growth is driven by more people to consider virtual therapy an excellent alternative to traditional treatment due to its convenience and anonymity. In addition, telemedicine software development allows for delivering on-demand and personalized care, supporting the adoption of wellness management apps. Apart from market potential and rapid undertaking of digital health technology, there are also significant advantages of creating a mental health app for business owners.
Benefits of Mental Health App Development for Businesses
Apart from market potential and rapid undertaking of digital health technology, there are also significant advantages of creating a mental health app for business owners.
Efficiency of App-Based Interventions
Mobile devices enable treatment at a distance. Therefore, you should learn how to develop a mental health app because it helps expand the care delivery coverage. For example, if there are no clinics nearby, it's enough to have an app, cellular network, or Wi-Fi. However, the recommendations and treatment should be up-to-date and confirmed by evidence to guarantee the product's efficiency.
Immediate Access to Mental Healthcare
Considering the high mobile phone penetration rate, caregivers can reach any location to supply mental health therapy. In-home treatment for mental conditions like stress, bipolar, anxiety, eating disorders, etc., is comfortable and productive. Moreover, remote patient monitoring can also save time and money by preventing the need for in-person visits. Clinics get higher client flow, and the consultation process becomes faster. Thus, medical institutions can earn more revenue in the short term.
Improved Treatment Quality
Even if your mental wellness app doesn't involve holistic treatment (e.g., self-management or meditation apps), it's a valuable instrument for patients' data collection and monitoring. Often, medical consultants advise clients to employ such applications. Later, the care team can scrutinize the records and adjust the treatment plan.
Effective Promotional Tool
Creating a mental health app gives you a powerful tool for your service/product promotion. Featuring the push-notification system, you can inform customers about their consultations, reports, and medicine prescribed, as well as send special offers, news, and promotions. Doing so can convert a one-off user into a loyal customer.
Increased Patient Satisfaction Rate
Those who are experiencing the coronavirus for the first time are distressed. Many people have described mental distress and depression, anxiety, or post-traumatic stress symptoms. Mental wellness apps are considered practical tools for coping with post-pandemic syndrome. Such solutions cover many medical tasks from tracking mental conditions to appointment scheduling and receiving prescription refills. In addition, today's uncertainty is another reason to develop a mental health app from scratch.
How to Make a Mental Health App: Platform's Specializations
Typically, all mental health applications are designed to address a mass of psychological disorders like anxiety, depression, insomnia, eating disorders, personality disorders, and much more. Such solutions encompass all levels of care provision, containing prompt intervention, diagnosis, basic treatment, professional support, and post-treatment condition management. So, before creating a mental health app, you need to decide what the app should focus on. All the solutions in this category are roughly divided into three groups:
Mental health app development for self-monitoring
Mental health app development for psychological diseases
Mental health applications for meditation
Mental Self-Improvement Apps
These apps are made for emotionally healthy people who want to track their feelings, mood changes, foster positive thinking, and erase bad habits. These digital solutions tend to be driven by meditation, breathing techniques, and audio relaxation.
In turn, such applications can be split into three types:
General mental health apps
The main purpose of these apps is to improve users' wellness awareness by monitoring their mood swings and cultivating positive emotions. For instance, What's Up, a mood tracker, provides 100 questions to discern users' feelings and includes a "Thinking Patterns" page to assist in fostering positive thinking.
Stress and anxiety apps
Specialize in reducing people's stress and anxiety. They contain mini-games, meditations, and diaries to allow users to list thoughts and/or situations that prompt stress. MindShift and Moodfit offer examples of creating a mental health app of this type.
Apps for addiction recovery
These apps aim to help people cope with addiction, such as drinking, smoking, or using drugs. For example, the pear reSET app contains a specialized, 12-week program that involves weekly check-ins. Users pass through a series of engaging lessons that guide them through recovery. Sober Grid and Twenty-Four Hours a Day have inspired entrepreneurs to explore how to make a mental health app for addiction recovery.
Psychological Disorder Apps
Unlike programs for mentally healthy people, these groups of apps must have physicians on board. Commonly, mental disorder platforms are based on the concept of online appointments or exchanging text messages. Therefore, in-app doctors must be in touch 24/7 to provide specialized support. Moreover, such applications often include community features to connect like-minded people with the same diagnosis. It enables users to share their thoughts and achievements, set goals, and be supported. eMoods is a good example of building such applications.
Meditation & mindfulness platforms
These apps are proven to be beneficial for an individual's overall health. They're imbued with guided meditations, timers, and educational materials on mental and spiritual well-being. For example, a Headspace meditation app comprises loads of meditations and thematic courses, including courses for novices. Another interesting example is the Waking Up app. In addition to a practical section, it includes a collection of interviews with gurus on complicated issues concerning mindfulness.
How to make a mental health app: select the app specialization
Please note: Before embarking on mental health app development, you should define your target audience to deliver a relevant experience. These apps can be developed for varied age groups (children, teenagers, adults, or seniors). Indeed, some mental health software targets all age groups. But they're more difficult to build since you must consider many factors.
Monetization Models For Mental Health App Development
How to develop a mental health app and make it profitable? You need to consider the revenue models of your telehealth platform and how to monetize it successfully. Here are the most popular ways to make money with your mental health app:
Freemium
The freemium model is a great way to engage as many users as possible. You offer a set of functionality for free, while advanced features are accessed on a pay basis. This approach also implies that you can supply a free version with all the features available for the trial period, and after it expires, clients have to pay to use your solution permanently.
Subscriptions
By creating a mental health app, it's possible to add an opportunity for monthly subscriptions. Users are charged some fees to get access to constantly renewed content like guides, videos, or podcasts. Rates and terms are up to you; commonly such apps offer several payment plans, including customized ones. This option allows business owners to get money regularly and bring more bonuses to customers.
Links with Related Services
How to create a mental health app and get additional revenue? This monetization model is popular for big healthcare organizations. You get an opportunity to promote your services/products through internal links featuring educational content in the form of books, guides, and podcasts.
Advertising
You make a profit through advertising banners or widgets. However, this model does not apply to mental disorder applications due to its specific audience. But you can use it in mental health app development for self-improvement. Still, it's essential to select a reliable ads provider to illustrate relevant materials positively impacting users.
How to Develop a Mental Health App: Must-Have Features
There are a slew of tools and techniques that can be added to modern mental health apps — acceptance and commitment therapy, gamification, mood training programs, personalized options, etc. Therefore, with such diversity, it's vital to balance functionality to meet target users' needs.
To make it easier for you, we've highlighted two groups of features: functionality needed to build a minimum viable product (MVP) and advanced features to make the most out of your platform.
First, let's take a quick look at the MVP features for mental health app development (for patients):
Self-monitoring
Notifications and reminders
Gamification
Control panel
Emergency support
Educational section
Self-monitoring
This feature stands among the core components of mental health app development. If we talk about solutions for mental healthy people, it allows users to monitor mood patterns, stress levels, and other critical data for emotional well-being. If a person has a mental disorder, this feature will assist in tracking symptoms and treatment progress.
Notifications and reminders
Notifications provide recommendations to encourage self-monitoring. As for the reminders, they encourage users to practice relaxation techniques, take a break, go for a walk, and do other stuff to improve their psychological well-being. Additionally, some people have to take prescribed medications throughout the day. A set of alerts will remind people to take pills. Notifications can also be added to promote personalized offers, updates, or bonuses.
Gamification
Mental care can be transformed into fun with games. Interactive mini-games will allow people to enhance their cognitive skills and emotional conditions. You can insert them into your daily routine, thus increasing clients' loyalty.
Control panel
During wellness app development for mental health, it's good to add flexible dashboards to allow users to monitor their cognitive, emotional, and other wellness conditions and keep critical data in one place. For example, it may include a monthly calendar that displays the user's mood swings summarized in color code, with the ability to send this data to the doctor to enhance patient care. Progress bars will motivate them to fulfill planned activities. A mood chart shows the efficiency of specific therapy, exercises, or pills. You can also let patients customize control panel settings (e.g., select relaxing music or preferred background) to provide a better user experience.
Emergency support
Another feature mental health app developers should account for is emergency calls or messages. This option is required for people who have anxiety, panic attacks, or other similar problems. Therefore, allowing them to send emergency messages to their medical provider in one click would be great. Integrating emergency contact numbers is also required to allow patients to get aid. For example, the Red Panic Button app allows users to send panic messages via SMS or email and patients' emergency contacts will get a Google Maps link of your location.
Educational section
This feature implies including educational content to increase behavioral health literacy. For example, you can cover specific illness topics, talk about general well-being, or share morning podcasts to motivate customers a day ahead.
Must-have features for medical practitioners:
Dashboard is a primary tool for medical providers to handle cases and patients' progress to centralize all the information. Patients' records are sent to a web-based dashboard doctor's web-based dashboard and take the form of intelligible reports.
Scheduling feature allows doctors to arrange their work right in your app. It's a good idea to integrate an in-app calendar or integrate third-party platforms like Google Calendar for fast and convenient scheduling.
Access control is required to guarantee the confidentiality of the service. Mental health solutions include sensitive and private patients' data, which should be properly secured. It's good to enable access level management according to the employees' RBAC approach.
Must-have features for mental health app development
Challenges to be Coped During Mental Health App Development
Like any other healthcare solution, creating a mental health app is associated with some specificity you should be ready for.
Data Security
With ever-rising cyber attacks, it's critical to take all the preventive measures to secure your mental health app. Follow these tips to guarantee high-level data protection:
Compliance with legal and privacy regulations. Ensure your telecare solution keeps up with country-specific regulatory standards.
End-to-end encryption. All stored and shared users' EHR should be encrypted at all stages to prevent data breaches. The most popular standards for delivering mental health solutions are AES 128, 192, or 256-bit encryption, OpenPGP, and S/MIME.
MFA protection. Consider multi-factor authentication (passcodes, biometric techniques) to access the personal account.
Cybersecurity frameworks. Healthcare cybersecurity frameworks offer an additional layer of protection. They help medical entities manage sensitive data and predict cybersecurity threats. The prevalent frameworks examples are NIST, HITRUST, and ISO 27000 Series.
Regulatory Compliances
Most mental health applications on the app stores don't fall under HIPAA requirements since they're made for customers' personal use. They don't share private data with medical organizations and don't include protected health information (PHI).
In turn, mental health app development for psychological disorders or specialized care must comply with industry laws and regulations. Such solutions contain PHI data, such as a patient's physical and mental conditions, payment details, digital medical services, etc., that can be monitored back to a specific client. Therefore, before initiating your own telecare solution in this area, do a research to understand what standards you must adhere to.
Here is the list of legislation (country-specific) that your psychological health app must follow to be secure:
HIPAA requirements (USA)
Complying with PIPEDA (Canada)
GDPR privacy standards (European Union)
Data Protection Act (UK)
Depending on geographic location and/or under certain special circumstances, your mental wellness platform should also comply with an additional set of laws and regulations, such as CCPA, NIST, HiTECH, IMLC, or FHIR.
Mental health app developers you cooperate with must comprehend privacy and data sharing affairs to deliver a robust and legitimate mental health platform. For example, the Cleveroad team has working experience in creating custom medical solutions complying with HIPAA, HITECH, and FDA requirements as well as healthcare standards (e.g., HL7 integrations, ICD-10, CCHIT, TX-HB300).
Get a legislation-compliant app
Build a robust mental health app complying with industry-related standards with our domain experts
Prescription Management
The ongoing treatment and repeated medical care may require patients to access prescription refills. In this context, an easy-to-use medication management tool adjustable to the patient's needs becomes vital. Thus, customers will be able to receive drug prescriptions on the go. There is also a separate solution called the E-prescription application that will allow you to optimize your prescription management. Such solutions enable medical providers to assign prescriptions to pharmacists or patients via a mobile app or website instead of the traditionally handwritten approach.
Online Therapy
Users may have questions concerning their emotional state or treatment, so they need to contact their therapist or psychologists. Video conferencing platforms are the most prevalent form of online therapy in the mental health field. However, some people prefer receiving treatment advice via text, phone, chat, or email. Therefore, medical providers should be able to consult their patients using best-fitted communication channels.
Clinical Basis
There are proven therapeutic techniques applied to mental disorder treatment. A robust psychological health platform must follow established approaches. Therefore, it's highly recommended to consult with mental health practitioners right from the start to the end of the development flow. For example, medical specialists may help you create questionnaires allowing users to get feedback about the intensity of the symptom and offer evidence-based exercises.
Tech Stack and API Integration
Before selecting a tech stack for product creation, you must analyze your project complexity, scope, and budget. The technologies used should coincide with the requirements and functionality you add to reach business goals. You should also consider API integrations to make your solution fully functional.
This is an example of a tech stack for mental health app development:
Examples of 3rd party integrations
Payment gateways: PayPall, Stripe
Social sign-ups: OpenID or SAML
Push notifications: Firebase Cloud Messaging
In-app calling/video conferencing: Twilio
Geolocation: Google Maps or Core Location API
Please note: Building telecare solutions cannot be taken irresponsibly because it directly impacts people's health and sometimes life. Therefore, the mental health app developers you hire must have the required skill set to work with all the necessary technologies and tools.
At Cleveroad, we have a team of certified experts with practical experience in delivering healthcare IT solutions. Our Solution Architect will help you choose the best suit tech stack and advise the architecture to provide robust software that meets your healthcare initiatives.
Things to consider before mental health app development
How Much Will You Spend on Mental Health App Development?
The cost of creating a mental health app depends on two factors: time and developers' rates. In turn, the time is pretty variable due to the app's specialization, features to implement, design, integrations, number of operating systems you want to cover, and team composition. The developers' rates depend on the specialist experience and location.
Traditional mental health app development life cycle (SDLC) includes phases of:
Business analysis
Concept validation
Specifying requirements
Design
Frontend and backend development
Testing
Deployment and maintenance
Average time to build a mental health app

| | |
| --- | --- |
| Project phase | Development time |
| Web | 1120 h |
| Mobile | 800 h |
| BA | 400 h |
| PM | 400 h |
| Design | 200 h |
| QA | 800 h |
| DevOps | 80 h |
| Web Team Lead | 200 h |
| Mobile Team Lead | 200 h |
You can select native app development for the one/two platforms or the cross-platform one. Creating a mental health app with Flutter is a good approach for deploying custom solutions that don't heavily depend on native functionality. Flutter app development services allow you to cut the development time up to 50 percent and speed launch to market.
The final price is also affected by the location of mental health app developers since hourly rates differ from country to country:
Software engineers require from $150 to $250 an hour in the US.
App development in Australia is $100 to $150.
IT consulting hourly rates in Central/North Europe are $50 to $75.
Western Europe and the UK IT providers charge from $70 to $170 per hour.
Indian companies provide their assistance at $20 to $50 an hour.
Considering app development time and hourly rates across the regions, the average cost to make a mental health app will range between $60,000 and $150,000+. Integrating modern technology like AI, machine learning, RPA, rolling up updates, and multi-tier support will increase mental health app development prices.
How to Make a Mental Health App: Cleveroad's Experience
Cleveroad is a skillful software development company with proven expertise in delivering custom digital solutions for Healthcare and Medicine institutions. Our team has hands-on experience building mental health apps, EMR, patient portals, remote patient monitoring software, and other bespoke solutions that optimize medical organizations' processes.
Recently, we've created a mental health app to help people with depression and sleep disorders. The application is available for iOS and allows users to input the mental issues they're facing, like insomnia, anxiety, depression, and more. In addition, the app offers healthy advice, timetables, and activities. Also, users can check statistics and track their progress over time.
The app is designed to work with the Nedley Depression and Anxiety Recovery Program - a proprietary program developed by Dr. Nedley.
Our team was challenged to build a secure solution allowing people to cope with depression and work on their general emotional wellness. To directly address target users' needs, we used Big Data algorithms to customize activities (exercises) for each user by analyzing the data collected.
Here's what client said about their experience working with us:
Neil Nedley

Founder of Nedley Health Solutions

It was a great experience for me to cooperate with Cleveroad. Its specialists have high level of professionalism, they have built a product considering all my requirements.
We followed the traditional SDLC process to bring such a digital solution:
Discovery phase. Having got input information and design from our client, our Business Analysts conducted research allowing us to provide them with an estimation and technology list.
UI/UX design. The design team defined user stories and visualized the main features. Then, they prepared an app prototype to show how the platform would look and function. Finally, they came up with appealing interface elements.
Development stage. During the development process, we've used Swift and Alamofire for the iOS client side. This app also has a web admin page built with TypeScript and .NET Core. As for the third-parties, we've applied Elastic Email for mailing patients and Amazon S3 as cloud storage for keeping users' data. The testing phase was performed according to the world-best practices. The QA department was working out an appropriate testing strategy involving a preliminary list of tests. This approach allowed us to save time during this stage. Detected bugs and minors were immediately fixed by our coders.
Project release. Having successfully implemented one more project, we passed the source code to the satisfied client.
Build your mental health app now
Having successful cases for mental health app creation, we'll connect experts to make an app for you
Frequently Asked Questions
The cost ranges between $60,000 and $150,000, and more. App's specialization, features to implement, design, integrations, number of operating systems you want to cover, team composition, and developers' rates are the main price drivers.
Each mental health app should include the following set of must-have features: self-monitoring,messengers and chat with therapists, notifications and reminders, profile management, dashboards, and s signing-up features. However, mental health app development isn't only about basic functionality. Your product must be packed with advanced features to bring better user experience.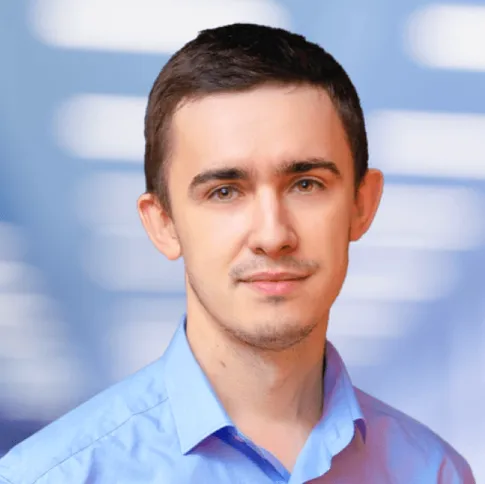 About author
Evgeniy Altynpara is a CTO and member of the Forbes Councils' community of tech professionals. He is an expert in software development and technological entrepreneurship and has 10+years of experience in digital transformation consulting in Healthcare, FinTech, Supply Chain and Logistics
Rate this article!
894 ratings, average: 4.73 out of 5
Give us your impressions about this article
Give us your impressions about this article