How Much Does it Cost to Build a SaaS Platform: A Comprehensive Guide for 2023
Software as a Service (SaaS) is the preferred business model for IT solutions in different sectors. It allows companies to sell their products immediately with all the necessary updates when needed. That's why businesses are focusing on SaaS product development.
The question is the price of such a technical convenience for your business. The cost to build a SaaS product typically varies from $50,000 to $500,000+. We'll use our personal experience to clarify the price details of creating viable SaaS products. So, this article will tell you more about the effectiveness of SaaS software development, cost-forming aspects, price estimation examples, and many more.
Why Develop a SaaS Solution
Software as a Service (SaaS) is a unique business model that differs from traditional software licensing. The SaaS model involves offering and maintaining software without requiring perpetual licenses or waiting for annual updates. Alternatively, companies provide their software as a service through a subscription-based model.
Widely known SaaS examples used in the world
SaaS applications are hosted in the cloud (which means they don't need to be physically installed on the customer's device). They are designed to provide users access to the latest features and updates without additional effort. Moreover, SaaS app development ensures flexibility, scalability, and affordability for businesses, unquestionably revolutionizing the game compared to traditional software development.
Thanks to it, SaaS customers can get the following benefits:
It eliminates the need for software installation and updates
No upfront hardware expenditures are required
SaaS solutions offer high-security measures compared to traditional software development
They provide flexible payment methods, including pay-as-you-go models
SaaS software development ensures quick feature improvements and bug fixes
These solutions are easily scaled to handle increasing workloads
Access to SaaS products can be gained from any device at any time, etc.
The SaaS app owners can take advantage in the following way:
They can join the profitable business market, which is constantly increasing.
SaaS applications allow businesses to reach a wide audience.
The SaaS model generates steady revenue from subscriptions as a reliable source of profit.
Due to the said reasons, many famous companies from different domains apply to SaaS software development:
According to FinancesOnline data, SaaS is popular among 86% of financial companies, 85% of manufacturing establishments, and 80% of transportation and healthcare businesses.
About 70% of business applications used by companies are SaaS-based, as BetterCloud proves.
The Research and Market survey predicts the SaaS market's growth to more than $328 billion by 2027 with a 6.6% CAGR.
You can also join the ranks of successful businesses with your own SaaS application. If you would like to start it, the SaaS development cost will be the first issue to solve. So, let's talk more about the common aspects of the SaaS product budget.
What Factors Impact SaaS Development Cost
When developing a SaaS application, it is important to understand that the cost goes beyond just a number. Now, we'll delve deeper into the key elements contributing to the formation of SaaS development costs. Such valuable insights will help you plan your budget effectively.
Product complexity and work scope
The complexity and scope of a SaaS project play a significant role in determining its cost. Projects with complex features (involving extensive user processes or requiring large-scale implementations) typically demand more time, resources, and expertise, which may lead to increased development expenses.
The intricacy of your SaaS app can range from basic to complex, depending on the features you want to include in the product (e.g., payment gateway integration, custom app interface, or automated email alerts). The SaaS app development scope can be influenced by the number of users you plan to target and the range of products or services you want to provide.
According to our SaaS software development experience, we broke the complexity of the Software-as-a-Service applications into four levels, giving a rough cost to each of them:
Micro SaaS development costs may vary from $10,000 to $25,000+
The approximate price for a SaaS app of the basic level may vary from $25,000 to $50,000+
The medium SaaS software cost will be equal to $50,000-$150,000+
The complex SaaS app may cost $150,000-$500,000+
SaaS app type
The type of SaaS application you intend to develop will also determine the complexity of the development process. A simple CRM or e-commerce application may require less effort and budget expenditures. At the same time, a more sophisticated solution designed with a particular technology stack and having many integrations and custom features may need more budget expenditures.
Functionality set
The cost of developing a SaaS application largely depends on the number and complexity of features. For instance, including advanced features, customizations, or integrations with external services can increase the development resources and time needed, thus extending the overall expenses.
To keep costs down, it's good to consider the Minimum Viable Product (MVP) development for your SaaS solution. It means building an app version with only core features implementation to test its viability on the market. SaaS MVP development is an efficient strategy of cutting budget costs and gathering early users' feedback, as it focuses on the essential functions integration. The list of must-have functionality for the typical SaaS app is below for your consideration.
SaaS app core functionality
UI/UX design
Your SaaS product's UI and UX design is vital to its success. When it is planned properly , it will improve the user journey by delivering an efficient user experience while reducing customer churn rates.
We advise you to think out the following UI/UX design components:
Navigation. A user-friendly and intuitive interface is crucial for SaaS applications to attract and retain users.
Dynamic sorting & filtering. Implementing dynamic sorting and filtering functionalities allows users to refine searches and access relevant information.
Easy signup. Simplifying the signup process makes it easier for users to join the SaaS application.
Customer feedback. Gathering customer feedback through surveys helps maintain a connection with users and improves the SaaS application.
Cooperation model and team location
How much does it cost to build a SaaS platform? The chosen cooperation model largely determines it. The most commonly utilized models for software development are outsourcing and outstaffing, both of which have distinct advantages when it comes to cost and project management.
Outsourcing a SaaS development project means delegating work to a third-party vendor or a team of SaaS building professionals outside your company. This model positively influences project cost optimization because:
Outsourcing reduces in-house development expenses (hiring, training, infrastructure, software).
It enables flexible resource scaling without extra investments during non-peak periods.
Outsourcing lets internal resources focus on core business while the outsourced team handles SaaS development.
SaaS development outstaffing implies hiring remote team members solely for a SaaS development project. These specialists are part of your team but are contracted and managed by the external IT service provider. For example, you require developers experienced in SaaS software building to develop a business solution. Outstaffing allows you to hire 1-2 developers instead of a whole team, significantly cutting your budget costs.
SaaS development outstaffing is connected to cost optimization in the following ways:
Outstaffing reduces office space and equipment expenses.
Outstaffing optimizes budget allocation by paying for project-specific needs.
Outstaffing improves productivity and time-to-market for SaaS development, optimizing costs.
The development team's location can also influence costs due to variations in labor rates and overhead expenses. Moreover, if you choose an outsourcing collaboration model, you should know that every IT outsourcing destination has its own price for software development services.
Below we give you the average hourly wages for the services of outsourcing IT specialists in different regions.
Popular outsourcing regions and their hourly wages

| | |
| --- | --- |
| Popular outsourcing region | The hourly price |
| Central/North Europe | $50-70 |
| Western Europe | $75-150 |
| North America | $100-200 |
| Asia | $20-40 |
| Africa | $20-45 |
Team composition
The size and structure of your development team can also affect the SaaS software development costs. If you have a larger team, it may be more expensive as there will likely need to be more meetings and communication between team members. On the other hand, a smaller team may be more cost-effective if you don't require as many resources to complete the project.
The team composition for SaaS product development can include the following specialists:
Project manager to coordinate and oversee the project
Business analyst to gather requirements and translate them into technical specifications
Solution architect to manage the database infrastructure
UX/UI designer to create the user interface and experience
Developers to build the client-side components and handle server-side development
QA engineer to conduct testing and ensure quality
DevOps engineer to manage deployment and infrastructure
Remember that this is not the ultimate staff composition for your SaaS app development project. The number of specialists and additional roles may differ concerning the project's complexity, scale, and specific requirements.
Cleveroad is eager to help you with a proper team composition according to your project's specific demands and budget. Our IT professionals will help you bring any-scale SaaS projects to life, backed by 11+ years of experience in SaaS software development.
Technology stack and integrations
The tech stack also impacts the cost to build SaaS product. Certain technologies or frameworks may require specialized expertise, licensing fees, or additional development time.
Moreover, you should realize that integrating the SaaS app with 3rd-party services or building APIs for integration with other systems can also add to the development expenditures. The complexity and number of integrations required affect the effort and resources needed.
Please be informed that the complete tech stack choice and a list of integrations depend on the particular project peculiarities. To facilitate your task, you can ensure the support of an IT vendor. They will help you select the appropriate tech stack for your SaaS product.
Security and compliance
SaaS applications are prime targets for hackers due to the sensitive user data they handle. The risks, such as data breaches, malware attacks, and leaks, can lead to severe financial and reputational damages. Non-compliance with privacy and security regulations can result in substantial fines. Continuously addressing safety issues can be resource-intensive, while lacking customer trust hinders your chances of success.
It is crucial to incorporate robust measures during product development to prioritize solution security and compliance. Features like two-factor authentication, role-based access control, and field-level encryption will increase the system's security.
Saas Development Cost: Software Price Estimation Examples
To better understand the SaaS product development cost, we've selected several well-known SaaS solutions as an example.
Zoom
Zoom is a cloud-based video conferencing application that provides an easy and high-quality online communication experience. It has quickly become one of the most popular video conferencing apps due to its ease of use, reliability, and affordability.
Zoom's core features include the following:
Screen sharing
Whiteboard collaboration
HQ audio and video
Chat functionality, etc.
Starting from the MVP, Zoom successfully created a user-friendly platform that revolutionized remote communication, leading to its widespread adoption as the go-to solution for virtual meetings. The average cost to build Zoom's MVP was around $250,000.
Zendesk
Zendesk is a customer service and support platform that enables businesses to manage customer interactions and support tickets. It is used by organizations in various industries, including technology, healthcare, retail, financial services, and more.
Zendesk was built with the following must-have features:
Ticketing system
Customer engagement tools
Analytics and reporting
Knowledge base
Live chat
Zendesk's MVP improved customer service and support efficiency, increasing customer satisfaction. Its MVP development price was around $300,000 to build.
Shopify
Shopify is a powerful ecommerce platform that makes it easy for businesses of all sizes to create and manage their online stores. The company offers various plans, from entry-level Lite plans to advanced Pro plans so that companies can find the perfect fit for their needs.
Shopify's basic features contained:
Order fulfillment instruments
Secure payment processing
Product management
Customizable website templates, etc.
Shopify's MVP helped entrepreneurs and small businesses establish an online presence, driving e-commerce growth and enabling seamless online shopping. So, cost of developing a SaaS platform MVP for Shopify was equal to about $500,000.
Cost to Build a SaaS Application: What Is Price Spent On
The SaaS app development includes several stages. Each of the steps influences the overall project cost-forming.
Discovery phase
The Discovery phase's aim is to create a roadmap for successful project implementation. It implies gathering data about your business, requirements analysis, and defining the scope of the upcoming project.
Product Discovery Phase services typically take one to three weeks. To estimate the cost of this phase, multiply the total number of hours (40-120) by the hourly wage of a specialist. The estimated cost will be $1,600-$4,800+.
Design
The UI/UX designers' task is to create an easy-to-use SaaS product design that encourages frequent and prolonged use of your platform. The cost of UI/UX design services in SaaS app development varies from $5,000 to $50,000+ based on the project's complexity.
Product development & QA
SaaS solutions incorporate a range of frameworks, libraries, and development tools within their intricate architecture. From an implementation perspective, SaaS components can be developed on outsource to a third-party provider. For example, many SaaS companies rely on third-party providers for hosting and maintaining their products.
Approximately, two developers at least can create an MVP in three months, resulting in a minimum estimate of $34,000+. Don't forget about the expenditures for Quality Assurance services, which can range from $5,000 to $20,000+.
Launch and maintenance
The monthly cost of maintenance and upgrades by a small team of developers, designers, and quality assurance engineers will range from $10,000 to $20,000+. SaaS hosting fees may vary from $1,000 to $10,000+.
Operations must adhere to project requirements, service-level agreements, security regulations, and the common infrastructure of cloud services. Launch marketing and sales campaigns effectively when launching your SaaS solution. Refresh, upgrade, and optimize services frequently. Developers must implement updates using no-downtime deployment to ensure continuous availability and avoid user base fragmentation.
After clarifying the average cost of SaaS software development by stages, let us tell you more about our SaaS app development experience.
SaaS Development Cost Estimation at Cleveroad
Let us tell you more about Cleveroad. We are an outsourcing software development company, with 11+ years of experience in delivering software solutions of any complexity to our clients — startup businesses, mid-size enterprises, and large companies from different business domains, such as Logistics, Healthcare, Ecommerce, FinTech, Education, and so on.
Working with us, you are ensured with a range of benefits:
Hands-on SaaS development expertise in developing SaaS solutions like CRM, Enterprise Resource Planning (ERP) Software, SaaS e-commerce solutions, Learning Management Systems, etc.
AWS-certified software experts skilled in developing SaaS digital solutions
Flexible collaboration models that can be chosen according to your business peculiarities: dedicated team, time and material, staff capacity expansion, etc.
A team of agile-minded IT professionals with expertise in dealing with cloud services (e.g., Google Cloud, AWS, or Aure)
SaaS product quality assurance at every step of its development, etc.
We offer two kinds of project estimates for our clients — rough and detailed ones.
Rough estimate
A rough estimate is typically used as a general figure to give customers an idea of the expected cost and development stages. This information is provided to clients for informational purposes.
We make 2 rough estimates to improve cost accuracy gradually.
The first one is compiled after the Solution Design Workshop. We consider the Solution Team experience and lessons learned from previous similar projects. We define goals, work scope, complexity levels, containers, constraints, risks, mitigation plans, and non-functional requirements. Based on this information, we make an estimate and proposal.
After the Discovery Phase, we create the second one. We analyze business processes, make a feature list, determine development details, and establish non-functional requirements and architectural solutions.
A revised estimate is based on the updated requirements and team composition, resulting in a more accurate assessment.
Detailed estimate
A detailed estimate is a highly accurate cost evaluation in project management that involves the developers who will be directly involved in creating the product.
Detailed estimates are created during the development phase, using the requirements from the Discovery Phase as a foundation. This process is iterative, with the business analyst preparing detailed requirements for each sprint or two of them ahead. These requirements are then reviewed by the solution architect, technical team lead, or responsible developer. Once the user stories are evaluated, a detailed estimate can be made, considering various factors.
Thorough documentation is essential for the future software solution, including wireframes, specifications, and other records
Things to do, connect, and recommend
The information needed for the project includes quantities, costs, and rates, such as those used for calculating costs
If customers provide us with a complete documentation package, we can offer them a detailed estimate more efficiently.
You can also apply to us for business SaaS app development. Our IT experts will estimate the cost of your SaaS product, help you solve the arising tech issues, and carefully guide you through the development process: from idea validation to product release.
How much will a SaaS app cost you?
Book a call with our team to get a price estimate for your SaaS product
Frequently Asked Questions
The cost to build a SaaS product typically varies from $50,000 to $500,000+. The ultimate price depends on factors such as product complexity and scope, app type, feature set, UI/UX design, cooperation model with vendor and team location, team composition, tech stack, and integrations, security, and compliance.
Central/North Europe is such an outsourcing region with $50-70 hourly rates for IT services and a perfect quality-price ratio.
Implementing features like two-factor authentication, role-based access control, and field-level encryption are vital components of a comprehensive security software system.
It depends on factors like the feature set you choose, product complexity, etc. For example, a Zoom SaaS app MVP costs about $250,000, and Zendesk — around $300,000.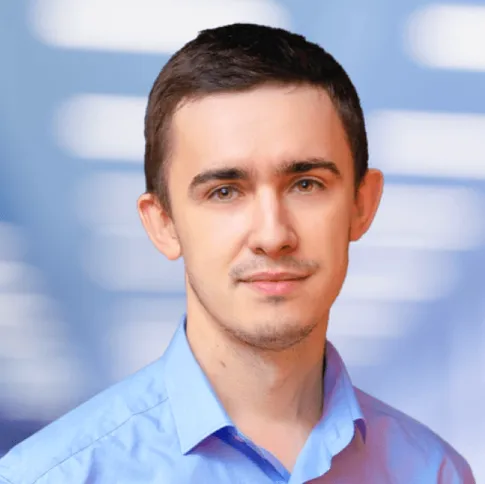 About author
Evgeniy Altynpara is a CTO and member of the Forbes Councils' community of tech professionals. He is an expert in software development and technological entrepreneurship and has 10+years of experience in digital transformation consulting in Healthcare, FinTech, Supply Chain and Logistics
Rate this article!
247 ratings, average: 4.71 out of 5
Give us your impressions about this article
Give us your impressions about this article