Uber For Trucking App Development: Everything You Should Know in 2023
Transportation is a significant part of many businesses. According to the American Trucking Association's (ATA) latest report about the state of the US trucking industry, the revenue from freight trucking reaches $875.5 billion in gross in the USA.
Uber for trucking app development requires preparations. In this article, we'll discuss significant points such as current market problems, essential features, and monetization strategies.
Trucking App Development Basics: How Does The Uber For Trucks App Work?
Before discussing how to build a trucking app like Uber, let's consider what this app is and how it functions.
Uber Freight (or Uber for trucks) is a transportation app to streamline enterprises' logistics and efficiently deliver customers' shipments without any problems. Uber Freight links merchants with drivers, assisting merchants in finding a person to transport their products and drivers in finding customers.
This trucking app from Uber operates through two user interfaces — one intended for drivers to carry and deliver shipments and the other - for shippers to order and track the freight. We'll tell you how to interact with Uber Freight if you are a shopper.
So, after you log in to the system, you'll be able to perform the following sequence of actions and obtain the below results:
Uber Freight's operating principle
First, you need to find a truck that may satisfy your business needs.
After several necessary procedures, you can book it and wait for an available carrier's confirmation for your order.
The carrier chooses and confirms your booking to satisfy your order requirements.
Then, you just need to wait for your transportation to be delivered and track its location.
After the carrier services are rendered, you can pay for their work.
The Uber for trucks app can substantially improve transportation and other connected logistics processes. And it's high time to comprehensively discuss how exactly it can happen and why trucking app development is essential for logistics businesses.
Reasons to Develop Your Own Uber-Like App
In the past, it was a struggle to arrange a shipment due to many calls and emails. Online management solutions simplify the shipping process, remove time-consuming paperwork, cut expenses, and move the transportation industry to future standards.
Antony Foxx enlightens this thought in the following way:
Antony Foxx

the American ex-Secretary of Transportation

The reality about transportation is that it's future-oriented. If we're planning for what we have, we're behind the curve.
There are several more reasons to create an Uber-like trucking dispatch software. We'll enlist the most common ones below.
Fuel usage reduction. The final price of shipments depends on the fuel cost; thus, many transportation businesses are unprofitable as trucks drive back empty. The Uber-like trucking app helps solve this issue, offering drivers the most effective routes, lowering idle time, and tracking driver behavior.
Fleet usage optimization. Digital trucking solutions enable effective truck management, keeping a fleet always full. Moreover, with the help of a trucking solution, drivers can choose loads according to their location and eventual destination.
Great customer experience. Trucking solutions give complete transparency. With their help, you can see the final price of the shipment and follow the trucks' route. It increases their trust and loyalty.
Payment tracking. It's profitable for both — drivers and shippers. The first ones can look through their payment status and past transactions. As for the shippers, they have a secure way to pay for transportation. Additionally, the payment happens only after the shipment is delivered.
Trucking App Development: Best Examples of Apps Like Uber for Trucks
Before launching your project, it's better to consider existing solutions on the market. Uber for trucking app development requires excellent attention to detail, so we've prepared three popular services for you to take a look at.
Cargomatic
The app is created to connect shippers with truck drivers. Cargomatic allows planning a delivery with a competitive price formed based on distance, weight, and size of the cargo. Choosing the driver depends on financial security, reputation, equipment, and the driver's rate.
There are two applications — the Cargomatic Driver app and the Cargomatic Shipper app. The first one lets drivers check available supplies, apply for a job, look through the road, and send required documentation via email. As for Cargomatic Shipper, there are various features for shippers. For instance, they can call the driver via the app, see the shipment history, and rate the driver.
The service has mobile apps for both — iOS and Android, along with a web version.
Convoy
The mobile app is available only for drivers and works on iOS and Android. The shippers have to sign up via the web version of the platform.
The Convoy provides many opportunities for drivers, like suggestions to keep trucks full, detention pay requests, and more. Additionally, the company shows more precise drop-off and pick-up times, so there is no need to wait near warehouses for hours. Convoy cooperates only with professional tracking companies with Motor Carrier Authority or a DOT number and insurance.
Uber Freight
Since we're talking about the Uber for trucking app, it's required to consider the application created by Uber for the transportation industry.
Uber Freight app has solutions for iOS and Android, along with the web version. The service brings a lot of exciting features for both — shippers and carriers. For instance, shippers can look through their past and future shipments, track loads on their way 24/7, and choose the appropriate price and time.
As for carriers, the application provides them with appropriate loads depending on their favorite routes, cargo types, and more. On top of that, carriers can see the price, so there are no negotiations. There is also an enterprise-level software called load plan software that allows fleet managers to optimize load planning by considering various factors such as vehicle specifications, type of cargo, fragility, and so on.
Having an established business with an available truck fleet, you can develop a mobile app or a website according to your company's needs and requirements. Such a solution would let you automate the whole process and make the calculation easier.
Uber for Trucking App Development: Essential Features to Include
To make a Uber-like app for trucks, you need to consider the development of two apps (for drivers and shippers). The requirement features will depend on the role. For instance, the Uber truck driver app should contain valuable functions to make the delivery process comfortable (e.g., navigation). As for the shippers' app, you need to consider such a feature as orders.
Below we'll discuss the basic features of both applications.
Uber freight driver app: core functionality
Freight details. To decide whether or not to take the order, the driver needs to look through the load's details. It's necessary to make a screen with the freight's weight, size, pick-up, and drop-off time.
Navigation. This feature simplifies the drivers' work. The application can build optimized routes to reduce fuel consumption and increase delivery speed. Trucking API can be used for better real-time routing.
Requests. The driver needs to see the list of available requests to choose from. Additionally, provide an option to accept or reject the request in one click.
Chats. Real-time chat is needed to keep in touch at all times. For instance, it's possible to discuss the shipment details. It's also common to add an opportunity to send a photo. Of course, developers can add statues like typing, reading, etc.
Push notification. It's better to notify drivers about attractive offers that follow their current location and destination. Also, there are notifications about successful payment transactions.
Scheduling functionality. Give your carriers the option to accept or reject orders, service stations, and pickup times. As a result, they can prepare months in advance, weeks in advance, days in advance, or even a practice dinner outside the truck or trailer depending on their working schedule.
Uber Freight driver app features
Uber freight shipper app: basic features
Orders. Shippers tend to book a shipment beforehand. They need to make a request adding all the shipment details: pick-up and drop-off time and location, weight, and so on.
Map. To add a precise location for a driver to pick up and drop off the load, it's better to integrate the map. Additionally, the GPS system allows for tracking of the truck on the road in real time.
List of available drivers. The customers need to see what kind of vehicles are available in their location. Shippers need to choose the truck according to the loads' peculiarities.
Payments. It's necessary to integrate a secure payment gateway into your application. Such a system provides an opportunity to pay for shipments through the app. There are several popular payment services (e.g., PayPal, Braintree) that you can utilize.
Real-time order tracking. The shippers always care about their order location, its security and other connected issues. You can enhance customer relationships, if you integrate a map allowing the clients to monitor current carrier's (and freight's as well) location into your solution.
Booking functionality is also essential to add to your app. Give your customers opportunity to book order beforehand and timely obtain deliveries.
Uber Freight shipper app features
Basic features can make your applications convenient. But, to stay competitive and gain more users, you need to offer some unique and complex features. There are some ideas:
Various languages;
24/7 chat support
Traffic conditions
Weather updates
Uber freight admin features: core functionality
How can such a complex app as Uber Freight be managed? Let's talk about the admin features you should implement into your trucking app in detail.
The cutting-edge matching algorithm is essential for the app as it can connect drivers and shippers to each other, considering their needs and earlier requests. The matches will be done according to the earlier gathered data (e.g., freight order details, location, and so on).
Enhanced security should be thought out and implemented into the app to protect tons of sensitive data that's proceeded with the help of the Uber for trucks solution. For example, two-factor authentication can help you solve this essential issue.
New drivers and queries list will handle new queries and inspire new carriers to come to your business and join it as its usual workers.
A dashboard for the admin panel may help you control different components of a freight delivery flow, like finished deliveries, current transportation orders, etc.
The billing and the invoicing feature will assist you in easier rejection or approval of the payment documents sent by shippers and carriers.
How to Monetize Uber Truck App
There are various monetization strategies. We'll discuss the most popular ones you can implement to earn money on your app.
Targeted ads
The most widespread one is targeted advertisements. Everybody is familiar with the sponsored advertisement concept, in which businesses pay you to run their commercials to promote their brand. This approach works; however, too many advertising banners on your Uber-like app can damage customers' trust.
Paid Functionality
You may further your actions to monetize your app by offering paid functionality to customers. Both drivers and shippers may use these premium features, which include push alerts, 24/7 customer support chat, etc.
Commissions
A common way to monetize an app like Uber for trucks is to charge a commission for the money transfers. Thus, your app must include a payment gateway to implement this strategy.
To be competitive, you need to study the competitors' commissions. For instance, the Uber Freight app charges a commission depending on the distance. As for Cargomatic, this service charges about 20% of the deal value.
When choosing the payment solution for your project, you need to consider the security issues to assure your clients that it is safe to use your Uber truck app and pay via your system. The best way out is to integrate reliable existing solutions, which proved their robustness, like PayPal, Stripe, or Merchant Accounts.
Additionally, you can offer some advanced paid features (for drivers and shippers). For instance, there can be push notifications, 24/7 chat support, various languages, and more.
Trucking App Development From Scratch
Planning to create trucking software, you may apply to a skilled outsourcing IT vendor for collaboration. Below, we'll view how an Uber-like truck app is developed on the example of Cleveroad's Software Development Lifecycle (SDLC).
First contact. A collaboration start is quite easy — you should only open our company website and leave a project request there. The request text has to contain your project details in brief. Our managers from The Business Development Department will proceed with the obtained information and answer you back as soon as possible to clarify the details, business context, and aims, as well as reply to the initial questions.
Solution Stage. The Solution Team (consisting of Business Analysts, a Solution Architect, and a UI/UX designer) joins the project to discuss it in more detail. The experts define the details like a workload to perform, concerns to solve, project purposes, etc. All this is essential for them to make up team composition as well as a rough estimate and a project timeline.
Discovery stage. It's crucial to transform requirements into a comprehensive plan to act. Now, it's time for our specialists to create a detailed list of features and check whether they match the requirements. One of the team's purposes is to create a detailed project estimation — it is essential before signing a development contract.
UI/UX design creation. The app's interface development means creating the future view of the solution, which should be customer-friendly and easy to navigate for early users. The UI/UX designers start working on the design concept and the UX map, and continue working on various trucking apps' elements, sections, modules, and screens. The QA engineers check every element of the created design to ensure it's flawless.
Product development & QA. After the UI/UX design building is finished, it's time for the trucking custom app developers to participate in the project. They bring the earlier defined functionality to life, working in sprints — 2-3 week working periods, after which separate features or an entire functionality is ready. QA engineers necessarily check it. If they find bugs, the bug reports will be made and directed to developers to make hotfixes.
Release. After the QA engineers have fixed all the issues and finished checks (e.g., regression, smoke testing), the team is ready to release the app by publishing it on the marketplaces (Google Play for Android apps, App Store for iOS solutions) in case it's for mobile devices or moving it to a live server if it's a web app. If you're satisfied with the work, the specialists hand the project materials over to you.
Post-development activities. The work on your Uber-similar trucking app isn't finished after its release. You may require updating or scaling the created solution by adding more advanced features/modules to bring new clients and stable revenue.
How Much Does It Cost to Develop a Trucking App Like Uber for Trucks?
Estimating your project, you should never forget that you need not one but two applications, which will influence the timeline and the cost. Below, you can see the estimation, which includes basic features for iOS and Android mobile apps and a web version of the platform.
The estimation is based on a $50/h rate. It's an average software development rate in the CEE region.
How much does it cost to make an app like Uber for trucks?

| | | | |
| --- | --- | --- | --- |
| Type of work | Web development | iOS development | Android development |
| Driver's app features | 130 - 150 hours | 90 - 110 hours | 90 - 110 hours |
| Shipper's app features | 120 - 140 hours | 95 - 120 hours | 90 - 110 hours |
| Admin panel (one for all platforms) | 70 - 90 hours | | |
| Frameworks & libraries integration | 50 - 70 hours | 40 - 60 hours | 40 - 65 hours |
| UI/UX design | 140.- 160 hours | 150 - 170 hours | 120 - 140 hours |
| Quality assurance | 145 - 160 hours | 110 - 130 hours | 110 - 125 hours |
| Project management | 70 - 90 hours | 60 - 80 hours | 60 - 85 hours |
| Total time | 725 - 760 hours | 615 - 760 hours | 580 - 725 hours |
| Total price | $36,250 - $38,000 | $30,750 - $38,000 | $29,000 - $36,250 |
Note: The given evaluation created on the basis of the core trucking app functionality is approximate. You can contact our experts to obtain a customized project estimate based on your demands.
Talking about on-demand trucking app development cost, you should also pay attention to the team location. So, let's now look at average hourly rates by region. According to the current market conditions, we may indicate that an excellent way to cut down development expenses and receive the remaining top-notch performance is outsourcing to CEE. Here are some more reasons why:
A vast pool of talents
Cost-efficiency
Trade openness
High level of IT education
Software developers' rates
Software developers' rates

| | | | |
| --- | --- | --- | --- |
| Region | Web developer rates | iOS developer rates | Android developers rates |
| North America | $100 - $120 | $110 - $130 | $110 - $130 |
| Western Europe | $60 - $75 | $65 - $90 | $65 - $90 |
| Eastern Europe | $25 - $50 | $35 - $60 | $35 - $55 |
| Australia | $70 - $90 | $80 - $100 | $80 - $100 |
Trucking App Development From Cleveroad
Cleveroad is an outsourcing logistics software development company located in the CEE region that has provided a great diversity of IT-related services for over 10 years. Our custom-developed software products optimize workflow productiveness, solve business challenges of logistics and supply chain, and ensure competitive benefits for our clients from startups.
Cooperating with us, you'll receive:
A full-fledged trucking app development optimizing your freight transporting and management
An in-depth consultation from our project experts (e.g., Business Analysts, Project Managers, or a Solution Architect) as to the logistics solution development and implementation to address your business needs and challenges
Supply chain flows optimization and lowering operating costs through delivering a unique and powerful digital solution
Signing Non-Disclosure Agreements (NDAs) on request to protect your app's unique concept
Product quality assurance and control at all project accomplishment levels
Allowing our clients to work with us through several types of cooperation models to enhance their satisfaction
Feel free to check our rates and reviews on Clutch or GoodFirms and contact our Sales Manager to share your project concept and receive a thorough consultation.
See our latest projects we've delivered for optimizing logistics and supply chain:
Order app like Uber for trucks now
Our team will deliver a product following all your requirements to optimize your route planning
Frequently Asked Questions
Uber-like apps for trucks are a great business model with a range of benefits. Truck owners cut their expenses on driving back to truck stops unloaded. When they reach their destination, they can immediately get a new cargo and start working on a new order.
Besides, this model grants transparency to both customers and drivers. They both know the final shipping price so that they can calculate income and expenses beforehand.
Here's the list of popular and profitable truck apps:
Cargomatic
Convoy
Uber freight
Uber Freight app has solutions for iOS and Android, along with the web version. The service brings a lot of exciting features for both — shippers and carriers. For instance, shippers can look through their past and future shipments, track loads on their way 24/7, and choose the appropriate price and time.
As for carriers, the application provides them with appropriate loads depending on their favorite routes, cargo types, and more. On top of that, carriers can see the price, so there are no negotiations.
Here's the list of basic features for the driver's part of the truck app:
Registration and login
Requests
Chats
Navigation
Push notifications
Freight details
Here are the features for a client side:
Registration or login
Orders
Map
List of available drivers
Payments
Rating system
The most obvious way to monetize the truck app is to charge a fee for every shipment. The size of the fee depends on the distance traveled by the truck driver. Besides, you can also display ads in your app. However, using many advertising banners on your Uber-like app can damage customers' trust.
It's hard to estimate the exact price for every app because everything depends on the software's features and complexity. On average, with a rate of $50/hour, the web version of the app costs around $36,200. As for an Android version, it costs $26,500. The app for an iOs platform costs $25,150. For a full-fledged version for all three platforms, you'll have to pay around $87,850.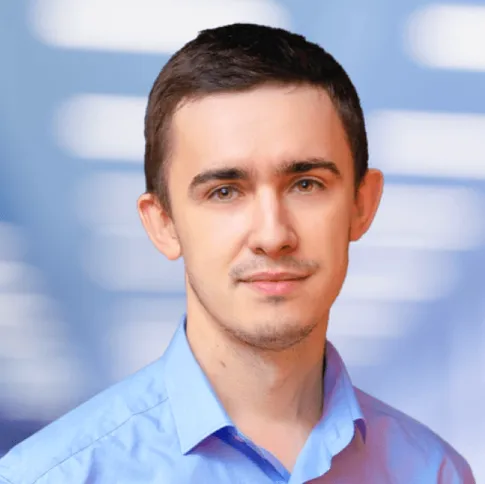 About author
Evgeniy Altynpara is a CTO and member of the Forbes Councils' community of tech professionals. He is an expert in software development and technological entrepreneurship and has 10+years of experience in digital transformation consulting in Healthcare, FinTech, Supply Chain and Logistics
Rate this article!
4268 ratings, average: 4.80 out of 5
Give us your impressions about this article
Give us your impressions about this article
prabhleen kaur
06.03.2021 at 18:08