What Makes a Great CRM for eCommerce? Definitive Guide for Retail Startups
The use of CRM solutions for managing and maintaining relationships with customers in a B2C sector is a longstanding trend. In the online retail sector, customer information management is a vital part of any viable eCommerce platform. Ecommerce CRM solutions allow you to register, track and use data related to customer interaction.
Using CRM systems, business owners get a complete picture of the customers' behavior changes and trends. Let's take a closer look at the advantages of CRM systems for eCommerce business and how to use them wisely.
Who benefits of using CRM solutions
The answer is pretty simple. Both sides: businesses and customers. However, before you decide to build a custom eCommerce customer relationship management system, you need to understand whether a client-oriented approach meets the principles of your business. There is no need to use such systems within your business model without a sufficient justification, only because such systems exist and work for some other business.
See tips on avoiding mistakes when you build your own CRM. Read How to build CRM
For example, such businesses as online stores, wholesale companies or beauty salons will not be able to work effectively without paying enough attention to incoming calls. After all, the fulfillment of orders and customers' satisfaction are very important for each of these businesses. It's the only way to gain loyal customers.
So, if your business model is based upon the importance of incoming calls or requests (leads) from new customers, or if your business makes effort to obtain and retain new customers, you will gain benefits of using a CRM system.
Benefits of a CRM in eCommerce
Here are some ways how introduction CRM in eCommerce can help you improve the quality of customer service.
Advantages of CRM software for eCommerce
Sales growth. Representatives of the sales and customer service department will be able to access information, such as customer order history, payment history, product inventory, and so on. This deep insight will allow to apply a more personalized approach to customers.
Improved demand and supply planning.

eCcommerce

CRM software provides demand-driven planning feature as well. Now the company can better predict the demand for its products and better manage its reserves (sales, search, manufacturing, etc.).
Targeted marketing and advertising campaigns.

Due to the centralized information, you can launch targeted and personalized marketing and advertising campaigns.
Custom eCommerce CRM solutions allow you to create self-service portals for your customers to access the status of their order, track the shipment, check inventory and much more.
Improved after-sales service.

Having all the necessary information, you will be able to better serve customers after the sale, making more personalized offers.
Integrated RMA Management. Return Merchandise Authorization or RMA may also be among CRM benefits. What does it mean? A support representative who has all need information can find the most suited approach the customer's problem solving on phone or using remote diagnostics.
Reduced costs and losses. Automatic synchronization of information eliminates the need for manual data transmission, which is subject to errors and can lead to unsuccessful client's experience.
How to choose a CRM system
The first step in choosing a CRM system for your business is to identify the goals and objectives you are pursuing. Then, you are ready to investigate the market of currently available CRM systems. Take some time to decide on the functionality and budget that you are willing to spend on implementing CRM system. Will it be an individual solution or a ready-made option? Let's figure it out. Here are a few options you should be aware of.
Cloud CRM system (SaaS)
The main point is that all information is stored in the cloud. A cloud solution is perfect for small and medium businesses as it does not require extra money for additional equipment and technical personnel.
Standalone CRM solutions
Quite obvious that you will have to need your own server. However, unlike cloud technologies, you can fully adapt the system to your needs.
Individual eCommerce CRM
The system is tailored to match all your individual business needs and the requirements of your customers.
Pay attention to this set of tricks that will help you make you eCommerce site successful
You should understand what type of CRM is better in your specific case. And it is much better to build a CRM system from scratch, check out the main advantages below.
Advantages of CRM systems built from scratch
The biggest advantage of a self-created CRM software is the ability to customize it for almost any business process of your company. It can be the best choice for organizations that have either a very complex and specific business model or unique software. CRM systems developed from scratch can include the functionality needed to solve individual problems of the company and to provide data exchange with any applications.
Among other benefits of CRM for your specific business is an absence of unnecessary modules and scripts. This will positively affect the speed of the system and will save time and nerves.
Custom-made CRM does not require regular payments for the number of licenses. Since the company is the owner and administrator of CRM, it can grant access to the system to any number of employees, if this is provided by the program's capabilities, of course.
On the other way round, fully customized solutions face rather high upfront costs and require developer sources.
Now, let's return to the idea of how to choose your type of CRM. You should keep up with 5 simple steps that will let you order the development of a really effective CRM system.
5 steps to create eCommerce CRM software
These steps will help you organize a right approach to a custom CRM software development and understand what exactly your business needs.
Steps to build CRM for eCommerce
List your goals
You should write down the requirements for your specific type of eCommerce business, define goals and needs that your business should meet. Think about eCommerce CRM strategy. It will help you determine what problems you want to solve and why it is important for your business to create a CRM. When you create a full list, you will be able to draw a scheme of your main purposes and plans to achieve.
Compose feature-list
Add features that your CRM needs and you consider them important for your business. Also, you can check out basic features that are required for a minimum viable product and eCommerce CRM simply cannot function without. To help you deal with this issue, you will find the list of basic features for eCommerce CRM in the next section.
Brainstorming is important
Hold a meeting with your employees or partners and discuss with them the list of features as well. Thus, together with other people, you will be able to single out the right features for your CRM. Brainstorming often brings fruit, so don't ignore it.
Find a reliable software development company
When you have dealt with issues above, you can start looking for reliable software developers. There is a wide range of software development companies in the world, but you can keep up with a few simple steps - outsource the development process, read reviews about companies, check their portfolio and so on. These points will be highlighted in details below.
Don't overestimate CRM system purposes
It doesn't mean that a CRM system is useless. On the contrary, this system helps optimize sales processes and improve relationships with each customer. However, mind that a CRM system cannot solve all your business problems, it is a tool that can help do it if it is used wisely. But it is not some kind of magic wand, it is not an all-in-one solution.
So follow these steps and your custom CRM system will be really outstanding. But what about its basic features? Check them out!
Basic features for eCommerce CRM
We singled out the main features for your new CRM for eСommerce that will be built from scratch by skilled developers.
Main features for eCommerce CRM
Market analytics
This feature helps you and your employees track of all latest market trends, and it leads to sales growth, relationships improvement, understanding of what customers need today and now.
Marketing campaigns creation
Your custom CRM system should make it possible for you to design and think over new marketing campaigns that will promote your product within a certain strategy considering particularities of your eСommerce business.
Activity tracking
For eСommerce CRM systems it is important to track all customer transactions and other actions related to your business. It will keep you and your employee informed and stay updated. All collected data can be then used to offer customer something new when they are prepared for it most. Also, this system allows specialists to see the behavior and intents of customers.
Well-organized support
Custom CRM should allow you to redirect requests and questions of customers to the right employee, that is if the request is connected with some technical troubles in your online shop, for example, a technical specialist should provide an employee with quick feedback.
Customer lifecycle analytics
On the basis of customer history, you can use CRM to see what your customers have bought recently, how often they buy and what products. Analyzing it, you will be able to recommend each customer interesting proposition based on their preferences.
Messaging channel
Custom CRM built by experienced developers should make it possible for your team to send emails to customers with offers and recommendations in order to capture their attention and make them become more loyal towards your product.
In addition, we could say that you may add much more features, everything depends on your specific requirements and eСommerce CRM in various niches may be totally different. But the features mentioned above are must-have ones.
Things to do to hire the right development team
And, finally, you've reached the point when you are at a crossroads - how to find a reliable development team that will build your CRM system for eСommerce that will function properly.
#1. Choose an outsourcing model. It is better to outsource software development that creating your local in-house team. Why? First, it helps you cut costs. You won't think about taxes, office rent and other related headaches that occur when you hire in-house developers. Besides that, total development cost will also be lower if you outsource the development in such region like Eastern Europe. An average hourly rate in Eastern Europe varies from $35 to $50. Whereas hourly rate in the US and Canada starts from $150.
#2. Use Clutch. Clutch platform will help you find good company. This website contains real reviews and feedbacks about software development companies from all over the world. Their rating can speak for itself, so make your choice and start cooperating with developers you consider appropriate.
#3. Review portfolios. When you will look through websites of various companies, check their portfolio to see what they already created, whether they have experience in CRM systems development, and what they orient on.
#4. Focus on web. Of course, if you use software both on PC and mobile - this software has strong advantages. However, as for the CRM system, it is better to focus on web development rather than on mobile app development services applying. Why so? A small mobile screen is not so convenient for CRM, and it will be impossible to fully use your CRM. Keep it in mind.
In conclusion, let's note once again that CRM benefits to business are obvious and importance of CRM in eCommerce is really high. Hopefully, we have given something to think about. The main thing is to understand the needs of your business and the requirements of all its divisions.
Anyway, you still have lots of questions and our managers are ready to help you in solving them as soon as possible. Entrust your business to reliable and experienced partners. Let's get in touch and create something unique together!
Also, subscribe to our blog and receive your weekly newsletter if you don't want to miss a thing.
Frequently Asked Questions
eCommerce CRM solutions allow you to register, track, and use data related to customer interaction.
Using CRM systems, business owners get a complete picture of the customers' behavior changes and trends.
Before choosing the right type of CRM system, identify the goals and objectives you are pursuing.
There are a few options:
Cloud CRM system (SaaS). All information is stored in the cloud, which is perfect for small and medium businesses.
Standalone CRM solutions. You can adapt the system to your needs.
Individual eCommerce CRM. Tailored to match all your individual business needs and the requirements of your customers.
Benefits of a CRM in eCommerce include:
Sales growth
Improved demand and supply planning
Targeted marketing and advertising campaigns
Improved after-sales service
Integrated RMA Management
Reduced costs and losses
Basic features of an eCommerce CRM include:
Market analytics
Marketing campaigns creation
Activity tracking
Well-organized support
Customer lifecycle analytics
Messaging channel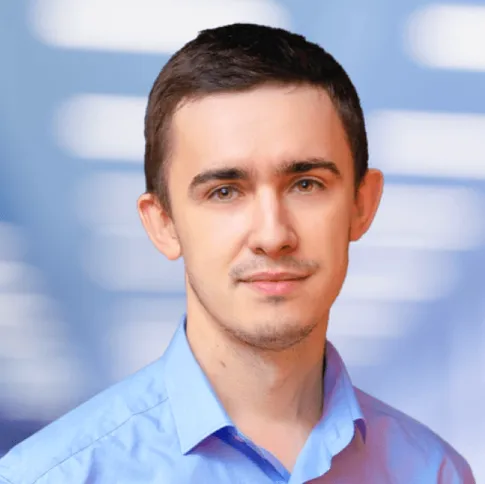 About author
Evgeniy Altynpara is a CTO and member of the Forbes Councils' community of tech professionals. He is an expert in software development and technological entrepreneurship and has 10+years of experience in digital transformation consulting in Healthcare, FinTech, Supply Chain and Logistics
Rate this article!
3392 ratings, average: 4.96 out of 5
Give us your impressions about this article
Give us your impressions about this article