How to Make a Fitness App That Inspires Users: All MVP Features Explained
How to create your own fitness app? The whole development process consists of multiple preparatory steps – from the market analysis and the choice of the solution type to the selection of a reliable IT partner.
Main takeaways:
Why build a fitness app? The development of such a solution may not only engage more people in an active lifestyle but also can help you benefit greatly. The increasing popularity of mobile fitness solutions resulted in nearly 17 million downloads only in January 2022, and the strong positive tendency is saving for the ongoing years
The smartest way to build a fitness app primarily lies in accurate market research and a proper definition of a target audience. Also, making it user-centered and highly personalized from design to functionality may help you meet ever-changing audience needs and increase user retention rates
Creating an MVP (Minimal Viable Product) version of your fitness solution is highly recommended. This approach allows you to validate your concept first in real-world conditions. Through this, you can test the main functionality, solution's convenience, and usability.
In this post, we'll discuss the main fitness app types, how to create a fitness app, cost, and how it can generate revenue.
Fitness App Market Perspectives
We wouldn't be talking about how to build a workout app if this niche wasn't successful and promising, right? So we've decided to garner some optimistic predictions and statistics to strengthen further your decision to create your own fitness app.
It's predicted by the research that the global fitness app market size is expected to reach $15.2 billion by 2028. According to a Statista report, the revenue of the eServices Fitness segment Apps worldwide is projected to be 5,273.5 million in 2024 and has continued to grow rapidly.
Market players
The wellness app development and fitness domain already has some notable examples of massive projects, and unsurprisingly, they're owned by widely known companies. This includes Nike, Inc., Under Armour, Inc., Adidas AG, Asics Corporation, Fitbit, Inc., MyFitnessPal, Inc., etc. However, besides such industry giants, there are also some smaller projects that achieved recognition, like Burn.fit, Jefit, Freeletics, etc.
Popular market trends
The progress didn't bypass the fitness industry. Here are the main popular tendencies in fitness app development:
Incorporation of wearables. Due to the rise of the popularity of wearable devices (e.g., fitness bands and smartwatches), compatibility with them has become essential in fitness ap development. Smart devices can provide valuable insights (heart rate, physical activity intensity, calorie burning, etc.) providing users with a full, valuable workout experience.
Social media elements and gamification. The approach of the gamified process engages users more and simplifies their way to achieve physical and mental well-being. Additionally , social media feature integrations allow sport fans to share and discuss their progress.
Customization for each user. Integration of artificial intelligence (AI) and machine learning elements can help you create your own fitness app where users can access personalized workouts and nutrition plans based on their parameters, food preferences, and free time.
Remote workouts. Online fitness classes appear to be in high demand in modern realities.. Many gyms are now ready to cooperate with fitness apps to keep providing training for people even in remote conditions.
Types of Fitness and Workout Applications
It may seem that fitness apps just show how to workout. In reality, these applications offer much more. The demand for fitness apps is so high that there's a separate app type for almost every kind of activity. That's why there are several fitness app types on the market to fulfill all users' needs:
Smart coaches
Workout logging apps
Activity tracking
Diet and nutrition
Let's discover each of them in detail.
Fitness apps type comparison

| | | |
| --- | --- | --- |
| Type | Description | Example |
| Smart coaches apps | This apps coordinate users nutrition plans and workouts customly tailoring it to specific needs and personal progress. | MyFitnessPal, FitBod, Nike Training Club |
| Workout logging apps | Such apps enable users to monitor and track their workout routine to record progress and boost motivation during their journey | Jefit, Gymaholic, Strong |
| Activity tracking apps | These apps allow user to track their everyday activity like steps, distance walked or burned calories throught wearable devices | Apple Health, Samsung Health, Runkeeper |
| Nutrition apps | Apps like these are designed to help users track and properly manage their water and food intake offering personilized diets calorie calculators, etc. | Lose it!, Fat Secret, Cronometer |
How to create a workout app with smart coach features
What are the key steps to constant progress in fitness? Draw up an appropriate workout plan, control exercise technique, gradually increase physical activity and create a balanced meal plan. Usually, personal coaches handle all of those for sportspeople. They know what exercises are good for each and how to make them sportier faster.
However, personal coaches charge a considerable fee for their services and people don't always have time for attending gyms. In addition, a person that decided to try working out would hesitate to pay four times the cost of the gym pass cost for coach services.
That's why companies create workout apps with a smart fitness coach inside. These apps create a personalized workout plan for each user based on their physical characteristics and objectives. Physical activities increase as the user progresses. Even though these apps can't correct your physical mistakes while exercising, they become a great digital companion during your workout.
How to build a fitness app with smart coach features? Here are the main features:
Workout identifying algorithms. The purpose of your fitness app is to assess users' physical condition and identify the workout plan. If the workout is too hard, users can't keep up with the tempo. On the contrary, with soft workout plans, it's hard to achieve the desired results in time.
Workout levels. When users reach certain results, the app adjusts the load accordingly to their current physical state. Thus, users get in the desired shape faster.
Workout screens. Create your own fitness app that explains how to perform each exercise. Doing the exercise wrong, users won't progress and may even get injuries. So, make sure that each exercise is followed by a detailed explanation.
As for the major players in this niche, we can highlight Nike Training Club and Fitbit Coach. Nike Training Club offers various workout sessions. They're formed based on the users' physical state, but users can choose any workout they like. The app explains how to perform the exercise with videos. Professional coaches demonstrate the correct technique of each exercise. Furthermore, the app records all users' workouts so they can keep track of them in the history tab.
Fitbit Coach also provides pre-recorded videos with workouts and creates personalized workouts for users. After each session, the app asks users how hard the workout was. Depending on the answer, the app adjusts workouts to make the user's experience more enjoyable and efficient.
Smart coach app designed by Cleveroad. Source: Dribbble
Fitness app development: workout logging apps
This one is the simplest option to create a fitness app. With these apps, users keep track of their workouts. They don't provide personalized training sessions. Instead, users can find more information about every exercise they perform. The number of calories burned, affected muscle groups, and overall health impact. With third-party smart devices, apps can track even more data. For example, users can monitor muscle to fat ratio with smart scales.
How to make your own fitness app that logs workouts? Here's the list of basic features:
Adding workout notes. Users add notes about performed exercises to see what muscle groups they've worked on and how much energy they've wasted.
Integration with third-parties. To get a full representation of the users' progress, the app can sync with other fitness apps and devices. For example, sync with nutrition apps to share data about consumed calories. Data from wearable devices can help to keep track of the users' heart rate.
Workout database. This type of app is a vast source of workout information. Databases store information about energy consumption, body muscle groups, and recommendation on exercises. The more data you add during workout app development, the more useful it'll be for users.
There's a ton of workout logging apps. Applications from software giants like Samsung Health or Huawei Health are popular among athletes and ordinary users. They let users keep track of daily physical activity and monitor health indicators with the help of wearables.
Fitness mobile app development: activity tracking
Currently, lot of business owners wonder how to make a fitness appwith activity tracking capabilities. As it comes clear from the name, these apps keep track of users' activity. All of them have a step tracker to analyze users' mobility during the day. Besides, users can activate the app during the running or cycling training to make it remember the route.
What about the features required to build your own fitness app that tracks activity:
Geolocation. The app uses geolocation to monitor the route, analyze trip distance, slopes and lifts.
Accelerometer. The accelerometer lets the app count steps. Another important indicator for activity tracking is cadence. Devices calculate cadence during cycling and running to optimize leg loadings and achieve better results.
A well-known example of activity tracking apps is Runtastic. Runners can browse through their routes, take part in different fitness challenges, and compete with each other through leaderboards. Post-workout statistics help to understand the athlete's weak spots and correct mistakes later.
Activity tracking app built by Cleveroad. Source: Dribbble
How to build a workout app with nutrition tracking
Without a balanced diet, all physical activities are almost pointless. So, it'd be good to keep track of the calorie intake and nutritional value food. Diet apps are designed to simplify this process. They let users log the food consumed during the day and see what micro elements it contains.
Here's the list of features to create your own fitness app with nutrition tracking:
Large food database. Popular diet apps contain all sorts of food that can be found in different parts of the world. It's important to specify a manufacturer. For example, similar packs of almond milk from different manufacturers can have different composition and caloric content.
Adding custom food. If users can't find some food in the database, they should be able to add it on their own. However, they should know the exact number of calories to add an item.
Recommended recipes. Some apps provide healthy recipes as a part of the premium subscription. You can also create a fitness app with entire meal plans based on users' individual needs.
Seamless navigation. It may be hard to navigate all the recipes and products. That's why apps offer a range of filters and search hints to speed up the tracking process.
The most prominent examples of diet apps are MyFitnessPal and Lifesum. These apps have an outstanding user interface and navigation between products. Besides, they can integrate with third-party apps to precisely estimate daily calorie intake and adjust the diet according to the level of physical activities. Both Lifesum and MyFitnessPal also count the amount of water consumed by the user.
MVP Features to Create a Workout App
To make your own fitness app, you need to think about its features. When building digital products from scratch, it makes sense to build an MVP first. MVP stands for a minimum viable product. Its features will help you understand whether your product is useful for clients and how you can improve it in the future.
In this section, we'll go through all MVP features for a fitness app.
Registration
Registration is an essential process for the majority of apps. It may be non-obligatory if your app is a simple step tracker. However, if you provide unique training or meal plans, then users should always register. Registration lets you get more user data and make their experience with the app more personalized.
User profile
How to create a fitness app with a personalized approach? First of all, let users manage their personal physical information. Data like height, weight, age, and other parameters help to create personal workouts and achieve results faster. Besides, you can reward users with interactive badges for their achievements. They can find rewards in their profiles.
Workout menu
The main purpose of fitness apps is to track physical activity, so workout screens are obligatory. Menus can differ depending on the app type, but the idea remains the same. For example, smart fitness coach apps will have a menu with workout options and a video explaining how to perform the exercise. At the same time, the activity tracking app displays the time spent on the training and real-time statistics of the session.
When developing a fitness app, take care of a minimalistic and intuitive menu. Users should be able to easily find the exercises they've performed during their workout.
Statistics
Detailed statistics help users understand their progress when they can't notice visual changes. There are two types of statistics:
Global. It displays global progress for a chosen period of time (week, month, year). These stats are useful to track the changes in users' weight, muscle mass, and training intensity.
Local. It's a short-term statistics that lets you create your own fitness app that helps users track the progress from one training session to another. Local stats show running pace, cadence, travel distance, heart rate, and so on. With these stats, sportspeople can monitor their performance during each workout.
Build a fitness app representing stats in the form of charts and diagrams, rather than in a pure text form. Visualization makes post-training analytics more engaging.
Integration with third-party apps
A single app with MVP features can't be a jack-of-all-trades in terms of fitness. To extend the abilities of your app, you have to sync it with other workout and health applications. For example, your app calculates the number of calories burned after the workout. In turn, the third-party diet app provides data about the consumed meals and your app calculates the lack or surplus of daily calories.
Synchronization with platforms like Apple Health and Google Fit helps to make a fitness app that determines the level of physical activity based on the user's heart rate. As for the nutrition apps, smart sugar-measuring devices help to draw up a proper diet plan.
Integration with wearable devices
Devices like fitness trackers, smartwatches, heart rate monitors, smart scales, and others give even more statistical data for your app. On top of that, you can make a fitness app for wearable platforms in the future. Thus, users can leave their cell phones at home and get the same app features on their smartwatches.
Fitness database
Without regard to the app type, it should have a large fitness-related database. If you're building a diet app, give users a choice of products to add to their ration. If they can't find particular meals in your app, they'll probably abandon it and start looking for alternatives.
The same thing concerns workout app development. The apps should deliver a wide choice of exercises, explain their influence on a body, and make clear how many calories users will burn during the workout. A large exercise database is obligatory so that users could work on different muscle groups and create diverse training plans. If your app doesn't have enough content, it'll be hard to retain users.
How to Make a Fitness App With Sophisticated Features
To make a workout app unique and more customer-focused, you can upgrade it with more sophisticated features. Let's go through the advanced features and study some examples.
Live streaming or video-on-demand
To fully understand the technique of the exercise, users might want to watch a video. There are different ways to solve this issue. The first one is live streaming app development. Professional coaches may organize a group training where users connect to the session and repeat all exercises after the coach. The pros of this approach are that people can gather into groups of dedicated fitness enthusiasts. They may consult a coach and discuss fitness techniques together. On the contrary, live sessions take place according to the timetable. It may be inconvenient for some users.
Another option is to create a fitness app with video-on-demand workouts. Users download videos and follow the pre-recorded instructions. Even though they have no real communication, coaches can create polls after the training to learn the difficulties that users experienced. The main advantage is that the video is always available, so users don't have to adapt their routine to the training.
The concept of a live streaming fitness app made by Cleveroad
Coach-on-demand
Apart from group training, users can arrange a personal session with the coach for an additional fee. During the live stream, users learn new exercises and adjust their training plan together with the coach. It's even possible to book a coach for a long period, but the app should have a schedule. Thus, it'll be easier for coaches to manage their clients.
Barcode scanner
Filling the diet app with meals and products has its own drawbacks. If there are too many items in the database, the navigation and search process will take more time. Users don't want to wait too long, so you have to come up with additional solutions while developing a fitness app.
A barcode scanner can add the product to the daily ration just with the help of the smartphone's camera. It's a convenient feature because it doesn't only detect the product but also identifies a manufacturer. That's how users can get full information about their meal in several seconds.
You can use machine vision algorithms for those products that don't have a barcode (fruits, vegetables). The device identifies the food based on its shape, color, and size. However, this approach requires you to hire AI developers, which often charge a lot.
Integration with social media
It's always exciting to share your achievements with friends. To build your own fitness app with social interaction features, you can use social media integration tools. They help users to make an instant post about their progress in sports. Users can pair the text from the app with an attractive picture to get a fine post to their profile. Besides, you can make this feature beneficial for your product. Simply add the name of the app or even a link to it. That's how users will promote it for free on their social media.
Community and leaderboards
To engage users in sports and motivate them to use the app, you can add a bit of competition. Create a fitness app with competitive leagues for users. Depending on the progress, they'll compete with each other to enter into a more advanced league. Users get points when they complete training sessions and exercises — those who have the most points at the end of the season advance to the next league. You can reward users with unique badges or even give them a monthly premium membership.
Such gamification enables you to create your own fitness app that is trustworthy and is surrounded with a strong community of users. So, it makes sense to create a forum where experienced athletes give advice on how not to lose motivation, perform exercises, and choose sports equipment.
Fitness App Monetization Strategies
As your features are ready, it's time to think about yourself. How to make a fitness app that generates revenue? Let's discover the most popular monetization models.
Paid apps
With this model, users pay to install the app. This revenue model gets you an instant profit, but you won't get a lot of revenue in perspective. Considering the fact that you have to maintain a group of developers to develop new updates and fix bugs, the app price should be high enough to cover these expenses. In this case, users might not buy the unknown app, which costs a fortune.
The only reasonable use case for this strategy is when you have a simple fitness app without serious plans for the future. You can set an affordable price to cover the development expenses and attract an audience. Later you can integrate other revenue models into this project.
For example, a healthy recipe app Oh She Glows is available on iOS for $1,99 with in-app purchases and $2,49 on Android.
In-app purchases
According to this strategy, you create a fitness app and distribute it for free. The free app version provides users with basic features that are more than enough to get a seamless experience. However, the app also has some additional features for an additional fee. Users aren't obliged to buy them, but in most cases, if users really like the idea of your app, they will buy features that extend its basic functionalities.
Almost every fitness app has in-app purchases. Apps like MyFitnessPal and LifeSum provide an optional subscription that provides users with additional features.
Ads
If you choose this strategy, you will display your partners' ads inside the app. There are different types of ads. You can integrate ads that promote products in different menus of the app. Another option is to use video ads that appear after particular actions (after a successful workout, for example). It's crucial not to overuse advertisements because users don't like them. Think beforehand about the ad layout during workout app development.
In-app ads are popular among the major players on the fitness market. For example, Adidas Runtastic displays ads to users.
Combined
You can combine several models to achieve the highest revenue. For example, if your app displays ads, users can remove them with a paid subscription. Thus, you'll get profit both from unsubscribed users and premium ones.
It's hard to find an app that doesn't use the combined model. The main benefit of the subscription is that users get rid of ads. Almost every company understands it and uses it in its favor.
Fitness mobile app monetization strategies

| | |
| --- | --- |
| Monetizetion model | Description |
| Paid apps | Implies an upfront purchase of a product with a complete functionality |
| In-App purchases | The user can download the app for free but to enhance their experience, remove ads or buy digital items, they have to make a purchase |
| Ads | The app is also free, but you generate revenue by displaying ads to users |
| Combined | Here several monetization methods are utilized within an app |
How to Build a Fitness App: Step-By-Step
There's a range of preparations that you should take before developing a fitness app:
Do market research
Define your fitness app type and goals
Define target audience
Choose monetization strategy
Allocate your budget
Find a reliable IT services provider
Discussion of key requirements with IT provider
Think of app UI/UX design
Start with making Minimal Viable Product (MVP) version
Product release and enhancement
Now let's overview each step in more detail.
Do market research
The fitness app industry is crowded with various options. To obtain true success, it's vital to analyze the industry and the competitor's experience. The deep research may help you determine the industry gaps that your solution may fill.
Also, pay attention to competitors' users' feedback. It will give you an opportunity to define their key pain points and their expectations about how their dream fitness app must look.
Define the goals of your fitness app
To give you a hint on how to decide on the main goals in your fitness application development, here is the list of questions you should ask yourself first:
What is the app's main purpose? (Improve overall well-being, physical shape, nutrition, activity tracking, etc.)
Which technologies to implement to make a solution innovative?
What user engagement method will be incorporated?
What user data safeguarding approach will be utilized?
How am I going to profit from fitness mobile app development?
Does the solution meet the user's pain points?
Is the solution convenient for an average user?, etc.
The list may widen depending on your unique project vision and requirements.
Define your target audience
After you decide on the fitness solution goals, you have to determine who your average users are. Analyze factors like lifestyles, preferred workout types, age, gender, location, financial capabilities, etc. to offer a solution that will accomplish potential users needs and meet their pain points. When you comprehend the exact challenges your potential users are facing, you'll be able to offer more appealing solutions to point out exact issues.
Choose the monetization model
To choose the suitable revenue generation strategy, get to know more about the willingness of your target audience to pay. Obtaining mutual understanding with your users may help you avoid major pitfalls. Also, analyze what monetization models are the most successful among your competitors. Remember that the offering should be well-balanced with the price you set.
Note that over time, you can experiment with monetization models. This approach may help you define the pros and cons of each approach and finally find your specific golden mean.
Budget planning
The whole process of fitness app development extends beyond the development itself. Definitely, the largest part of financial spending will be used for product engineering. However, here is the basic list of areas the money is usually allocated to:
Research and planning
Design
Development and Quality Assurance
Marketing and promotions
Server infrastructure
Regulatory compliance (data privacy, app store fees, legal requirements, etc.)
Ongoing support and maintenance
Remember to save some finances for unexpected expenses in order to be ready for sudden changes in the project creation planning.
Cooperate with an experienced IT vendor
Planning to make your own fitness app, you can form an in-house team or cooperate with remote experts. The in-house cooperation may seem more convenient in terms of workflow tracking and communication. But, working with a remote team may appear cheaper and more advanced, as it gives your exit to a wider pool of international expertise that aligns with your requirements and budget.
Working with a reliable IT partner may ensure the high quality and advanced functionality of your fitness solution.
Here are key factors you should consider before selecting a software development company:
Domain experience. Check if the company of your choice has significant experience in delivering similar solutions and solid expertise in fitness app development.
Customer feedback. The reviews of past clients will give you the image of the vendor: their working approaches, the capability of dealing with complications, alignment with deadlines, communication strategies, work quality, etc. Feel free to check our client's review left on Clutch to gain insight into their cooperation experience with the Cleveroad team.
Portfolio. Examine the previous projects delivered by the vendor to see their technical abilities, accuracy, and approaches to meet customers' requirements
Compliance. Ensure that the potential partner's professional activity aligns with regulations and legal compliance. Check how they care about data safety and whether they sign a Non-Disclosure Agreement (NDA).
Discuss key requirements with the IT vendor
This step is tightly incorporated with a Discovery phase. This step implies the accurate definition and analysis of a solution's requirements, which include:
The detailed feature set
Tech stack
Functional and non-functional requirements definition
The platform of launch
Integration with third-party services, etc.
Moreover, at this stage, your team members provide you with an approximate project cost estimate and timelines.
Think over UI/UX design
A well-worked visual concept is the first thing that can help you attract users' attention. Stick to simple forms and color schemes, and make the design user-centered. Think about the compatibility of all icons, screens, and interactive elements to make it fitness-related.
Apart from this, think about creating a solution prototype to preview and vitalize user interactions with the app's interface elements.
Development
It's highly recommended to start launching your fitness application development journey from making MVP or Minimal Viable Product version. This implies that your team will help you with the development of a simplified version of an app only with core functionality enough to be usable. This approach lets you release the project faster and test its concept in real-world conditions, gathering valuable insights and real user feedback.
Product release, support, and maintenance
The final solution release is a process conducted by your fitness app development team. The team helps you to place it into the digital marketplaces (Google Play, App Store) and, after launch, handles necessary project materials.
However, at this point, your cooperation is not over. After the release, your team will help you to enhance the solution by implementing new advanced functionality, bug fixing, code optimization, etc.
Price to Make a Fitness App
It's definitely hard to provide an accurate number on the fitness app development price, as each case has its unique requirements. However, generally, the cost to develop a fitness application ranges between $20,000-$100,000 depending on included functionality.
Here are key aspects for you to consider:
The final cost of a fitness app development depends on the development team size and the time spent on the project creation
The time period of fitness solution development starts from 4 months, not including the discovery phase
The key factors that may influence the project development timeline are the app type, the chosen platform (Android, iOS, web), and the number and complexity of implemented functionality
To give you a comprehensive understanding of how the pricing is made, we'd like to give an example of how we estimate the project price in Cleveroad. There are two types of estimates: Rough and Detailed.
A rough estimate is an estimate that is provided by our specialists at the initial stages. It's made to navigate you about the financial resources required as well as define the development stages.
A detailed estimate is a precise calculation of a project's cost with nearly 100% accuracy. Engaged developers, solution architects, and project managers lean onto the discovery phase requirements and use it as a foundation to provide you with the most accurate numbers. The specialists include:
Project specifications
Functional and non-functional requirements
Rates and the amount of hours spent on project development
The detailed estimate helps you to better understand the process of making up the project's final costs and all aspects included.
Cleveroad Experience in Fitness Mobile Application Development
Cleveroad is a high-tier custom software development company based in the heart of European IT outsourcing - Estonia. We have over ten years of market experience in providing businesses with IT expertise and new technologies that help them acquire competitive edge and optimize internal pipelines.
Cleveroad in numbers:
11+ years on the market
120+ in-house engineers
170+ successful projects
8+ expertise industries
To prove our expertise, we'd like to share our experience in creating a software solution for sports industry:
Our customer is a US-based company that reached to us with the idea of gathering spectators, sports teams, and sports lovers in one digital environment. However, they lacked the technical capabilities to do it properly.
So, our main goal was to create software that could unite sports lovers in one virtual space. The software had to include the users, their activity, content, and events managing tool and also add value to the customer's existing business model.
Our team created an application where users can unite by interest and skills and participate in various sports events. Also, we've delivered a web-based application for administrators who can now manage users and functionality easily.
As a result, our customer received a reliable, secure and well-designed sport service ecosystem that allows , the customer to attract new users and increase user retention rate. The web solution helps administrators to manage sports events and attract stakeholders. Besides, the software allows the company to profit from accepting teams to events, promoting teams to sponsors, and generating more revenue via modernized approach incorporation.
Software system for creators and spectators of sports activities by Cleveroad
Start your fitness app now
Our experts are ready to assist you in the creation of a robust fitness solution that will meet your business primary needs
Frequently Asked Questions
Fitness apps perform various actions to help sportspeople train more effectively. They can track the running distance, pace, heart rate, monitor calorie intake, record all performed exercises, and so on.
To create a fitness app you have to define how it'll help your users. Then, it's time to draw up a feature list which describes all functionalities of your app. It's also important to choose a monetization strategy to make your app generate revenue. When all the points are ready, it's time to find a reliable software development companythat will create the app for you.
A simple fitness app with minimal functionalities may take around 600-700 hours of development time. More complicated projects take 1200 hours, while the most advanced ones take up to 1800 hours.
There are several revenue models for fitness apps:
Paid apps. You distribute the app for money.
In-app purchases. The app is free, but it has paid features inside (for example, premium subscription).
Ads. The app shows paid ads to users.
Combined. This strategy combines several revenue models.
Here are the main features for a fitness app:
Registration
User Profile
Workout Menu
Statistics
Integration With Third-Party Apps
Integration With Wearable Devices
Fitness Database
Here are the most advanced features for a fitness app:
Coach-on-Demand
Live Streaming or Video-on-Demand
Barcode Scanner
Integration With Social Media
Community and Leaderboards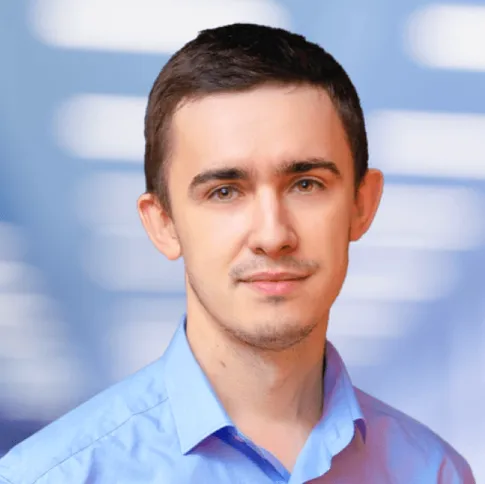 About author
Evgeniy Altynpara is a CTO and member of the Forbes Councils' community of tech professionals. He is an expert in software development and technological entrepreneurship and has 10+years of experience in digital transformation consulting in Healthcare, FinTech, Supply Chain and Logistics
Rate this article!
26350 ratings, average: 4.51 out of 5
Give us your impressions about this article
Give us your impressions about this article
HI there, It's really true, every words is nice for ott app development. I was looking for ott app development, thanks for this blog.
Bhavika
28.09.2022 at 12:19
Hi there, Thanks for sharing such a great blog with us. I was looking for fitness tracker app information. Really a great blog. But I am really disappointed to see this blog at 2nd page. Why this great blog google showing so far.
Bhavika
08.09.2022 at 06:43
Hi there, Thanks for this blog. I really appreciate your knowledge about fitness app. But really sad to see this page at number 6th. Google should work in this direction to improve the user experience.
Tracy Shelton
06.10.2021 at 05:09
Hello, Lot of great information which can be helpful about benefits of developing a fitness app. Keep updating the blogs. keep sharing and keep posting