How to Outsource Web Development: a Complete Guide for 2023
Numerous resources are needed to develop a top-class software product, and your project may require a team with a specific skill set. But do you need to hire specialists to implement your idea properly? Not necessary - if you choose outsourcing web development services.
This model fits you if you are short on time, staff, and other resources, don't have deep technical expertise, etc. In all these cases, web development outsourcing is the best way out. Offshore outsourcing development costs less, there are more engineers accessible anytime you need them (in comparison with local specialists).
However, it might be difficult to outsource web development application (and the website one) if you don't know its details. This guide was prepared to clarify them, telling more about outsourcing, global hourly wages for 2023, and other essential things.
The Essential Reasons to Outsource Web Development Services
Outsource web development services are beneficial for both major companies and startups. Why? There are several key reasons why such a way of IT cooperation (especially offshore outsourcing) is becoming more and more actual.
Why businesses prefer outsourcing website development projects
Cost Reduction
Why outsource web development is so popular? Cost cutting services are the initial reason for software development outsourcing. For instance, website building in Central/Northern Europe will be 2-3 times cheaper than in the USA, Canada, or Australia (the global rates for outsourcing development will be considered later). You can cut expenses by delegating your project to outsource website development — whatever industry it belongs to. In any case, it can be more beneficial than recruiting an in-house team.
Better Time Management
Website development outsource will save the time needed to bring a product to market quickly or make urgent modifications. Furthermore, with the outsourcing company's assistance, you can manage two projects simultaneously without financial losses. The web developer outsource will pass successfully for you this way.
Developers On Demand
Interaction with webdevelopment outsourcing specialists allows you to recruit professionals skillful in different domains, even rare ones. For instance, outsourcing opens the door to finding ML and data engineers because hiring them for an in-house team may be difficult and expensive. As a result, you'll obtain a top-quality final product meeting all the standards of custom software development services.
Better Team Engagement
You may achieve the best business results by turning to an IT vendor with well-established outsourcing web development work and hiring a dedicated team. They will deal exceptionally with your tasks, striving to build a top-notch product for you. With that attitude to work, the specialists may speed up the workflow and meet the timelines. It is valuable because the faster you launch your product, the better.
Effective Project Management
When you request to outsource web development company, they form a project team and choose a person to manage the project and keep track of the workflow. The project manager (PM) also contacts a client reporting about the progress. Then, thanks to qualified web developers, outsourcing process becomes quicker and saves your time and money resources as well.
High Flexibility
You can control the amount of work you outsource based on your company's needs. For instance, if the budget is reduced, increased, or redeployed to another project or if the existing in-house team grows. The outsourcing workload may be easily changed according to your current needs.
Low Development Risks
Cooperation with outsourcing specialists lets you obtain a reliable end product tested and fixed in its proper time. For this purpose, every offshore software development project has not only a PM but also a QA team caring about the written code debugging for flawless work of the future software. This circumstance makes web development projects outsourcing companies typically lead, more sustainable to development risks.
Proficient Remote Work
Outsourcing software development requires dealing with remote personnel, but it should not confuse you. All outsourcing teams have a perfect answer to how to outsource web development: they have internal control over all the building processes, and it helps them achieve seamless results without delays.
There are several examples illustrating the outsourcing benefits:
The absence of sponsorship and technical skills was an issue for Alex Turnbull, a founder of Groove client support product. To solve it and launch a SaaS platform, he applied to an offshore outsourcing development service. The cooperation was so productive that Groove's 3-year profit grew 391%, according to 2021 data.

Google, this tech-giant, has been taking advantage of outsourced web app development for years. The company delegates lots of side-projects to remote teams, one of them – phone and email support for AdWords. It's one of their top-growing products, and they are getting the most of it.

GitHub, the advanced software development platform, began its journey as a service to edit, store, and share saved documents. When the founders hadn't got enough money for further growth and the server-side developers' employment, they outsourced this part of the work. So, today GitHub is a successful and top-requested project with 40 million users answering by its own example why outsource web development is a perfect solution for company's needs.
The Most Popular Outsource Web Development Services to Choose
Now we'll discuss the parts of the software development lifecycle that can be outsourced, as well as the team composition. So, the most common outsourcing services are:
Development: mobile, web (namely, web2 and web3 development)
Tech support & maintenance
Services: e.g., UI/UX design or QA
In-house team support: staff augmentation, etc.
Looking at the widely used outsourcing services, you may wonder what the list of the team that would be ideal for releasing such kinds of tasks is. It may contain the following specialists:
A project manager. A specialist responsible for running all the details (such as planning, organizing, or directing the completed projects to the client) connected to workflow, verifying the correspondence of the tasks completed to the customer's needs.
A UI/UX designer. A team member who creates an intuitive and appealing website (or web app) design to help users easily use the product.
A server-side developer. An essential specialist that cares about backend development.
A client-side developer. An expert creating the app's frontend.
Other specialists. You may need DevOps engineers, QA team, solution architects, etc.
This model is flexible: the web app/website development outsource company can provide you with experienced specialists, and you can hire web developer or outsource teams, when you need it.
Outsourcing Web Development Rates
Now, let's find out the most attractive web developer outsourcing hourly rates. They are strongly influenced by the outsourcing approaches. It can be the following web development outsource models:
Onshore software development means cooperation with a service provider from your country without any hour zone or language issues. Running a company in California, for instance, you may choose a Las Vegas destination.

With the nearshore development model, you may order services in adjacent countries (2-4 time zones in difference). Having launched a US company, you may outsource software development to Mexico or Canada.

Offshore software development transfers the project building to a company situated far abroad (more than 2-4 hour zones). This approach is valued for the best quality-to-price ratio.
The key outsourcing destinations and average hourly wages for outsource web developer services are represented in the table:
Outsource website development world prices (Sources: Clutch, GoodFirms)

| | |
| --- | --- |
| Outsourcing destination | Hourly price ($/h) |
| Central/Northern Europe | 25-100 |
| Central/Western Europe | 50-200 |
| North America | 100-149 |
| Australia | 100-150 |
| India | 18-25 |
| Asia | 20-45 |
It is worth mentioning that Central/Northern Europe is an appealing destination for foreign clients to outsource web development work. It includes a huge IT community with a vast pool of tech specialists and budget-friendly hourly wages. For instance, product owners often outsource web development to Estonia. Today, Estonia is the most cost-efficient IT provider in Europe. There are a lot of experienced software development companies that charge from $25 - $50 per working hour. The cost-effectiveness is proven that 20% of world-known tech giants like Skype, Bosch, Apple, and Microsoft chose Estonia for offshore development. Moreover, flexible tax rates enable global companies to build effective business models.
What Influences The Software Development Rate?
With the help of the above given website/web application development outsourcing wages for an hour, you can calculate the approximate cost of your project. However, you should be aware of different aspects that have an impact on the final cost estimate.
Tech talents location
As you could see above, different regions have their own prices for the rendered services. The most expensive ones will be in the North America or Australia. However, the Central/Northern Europe can offer you quality services for affordable prices.
The seniority of the specialists
The IT professionals (namely, the outsource web developers) are usually divided at junior, middle and senior ones according to their expertise and skills. The price can also be higher or lower in dependence of what specialist you will engage to work upon the project.
Thus, junior developers can have 1-2 years of experience, but be involved into the straightforward projects. However, keep in mind that junior outsourced websites developers (as well as the web apps ones) often need guidance of more skilled colleagues especially while performing complex tasks.

Middle developers can solve more difficult issues during the workflow. They are more autonomous compared to the junior colleagues, and it's not surprising concerning their experience of about 3-4 years.

Senior developers are capable not only to deal with complex tasks but also offer flexible ways to solve (or even avoid) arising problems.
You should choose specialists for web developer website outsourcing according to the complexity of your project.
Technology stack
The technology you choose for your project has an influence on both scale and price. It will be more expensive to equip your web solution with cutting-edge technologies (e.g., AR, VR, or ML) than it will be to construct a basic mobile app. For example, finding an engineer for an old technology will be difficult and perhaps costly.
Cooperation model
The cooperation model is also a definitive factor in final project cost estimations. Depending on a workscope, there are three main cooperation models: Time and Material, Fixed Price and Dedicated Team model. Cleveroad website development outsourcing company uses them all.
Functional and non-functional demands
Functional and non-functional requirements should also be considered as integral parts of final project price. Functionality is made up of elements including types of authorization, administrative activities, transaction enhancements, and rate-influencing alterations.
Non-functional demands should also be addressed before estimating the project's ultimate price. There are device kinds and operating systems among them, as well as permissions, performance, and security needs.
Integrations
Software integrations can also have impact on project costs. The vendor's outsourced web developers can integrate your app with:
Business systems (e.g., ERP, CRM, HR)
Third-party services (e.g., payment gateways)
Blockchain, IoT, AR, etc.
Through the enlisted points, you can see that estimating the cost of bespoke software development is far more challenging than it appears. This way, you should consider a lot of tech factors, as well as non-tech ones. You can also simplify your calculating task and entrust it to a skilled IT provider who will offer you the full estimates of the project, and develop it on a top class.
The Best Places to Look For Outsource Web Development Company
Having covered the costs and the outsourcing best places, we'll talk about where and how you can find trustworthy service providers for web development projects outsourcing. You can look for companies that outsource web development on different hiring platforms. We're going to overview the most popular ones.
Clutch
150,000+ outsourcing IT businesses and agencies competent in more than 500 categories are placed on Clutch. To draw a comparison among different companies by their focus areas, domains, and quarters this platform uses its own ranking algorithm based on four criteria:
The amount and quality of customer feedback
Experience level of the company
A range of services (e.g., outsource web programming)
Market reach and certifications
The rankings are updated according to new rewards or top-quality feedback received. Clutch also demonstrates whether a company is registered, active, and trustworthy. If you're a buyer, you may find best way to outsource web development taking advantage of their free Matchmaking Program: provide your project information and wait for the bids of interested vendors.
Cleveroad has entered Clutch's top list - learn more in our review!
GoodFirms
GoodFirms offers you 6,000+ services & software firms, 9,000+ verified reviews, and 600+ validated surveys. It is a free hiring platform offering the best outsourcing IT companies rankings. GoodFirms maintains a list of software development companies specializing in mobile applications, web development services, eCommerce sites building, blockchain projects, and many more.
GoodFirms cooperates not only with companies but also with their clients, asking them for interaction feedback about one or another IT vendor. It is a benefit for both parties: the companies can promote themselves on GoodFirms, showing their portfolio. The clients, in their turn, can choose a reliable vendor to outsource web development projects.
Upwork
The operating principle of Upwork is the following: the recruiters should place a brief and understandable job post, waiting for replies from candidates after that. Then, the matches are checked, and the job seekers are interviewed through chat or video call. This way, every client can hire separate freelance specialists (or even agencies) to outsource web development services, design, etc.
Upwork profiles may be used to rate freelancers and businesses. The platform informs clients about the experience, comments, and many other facts. Besides, it gives an opportunity to use the Upwork Business package providing access to a dedicated advisors team. They will help you find top-notch developers quicker.
Having negotiated the price with an outsourced web development team, you can transfer funds right on the website via American Express, Visa, or Mastercard. The site collects a processing fee of 3%.
Manifest
The Manifest is Clutch's sister website which also assists the companies in growth by connecting them with the customers. It represents how-to guides for clients, business news, company shortlists, etc. To be placed on Manifest rankings, you should have your company profile and clients' feedback on Clutch. There are two parameters influencing the place in Manifest's rank:
Amount & quality of customers' reviews on Clutch
Essential services (such as outsourcing website development, mobile development, etc.) / amount of time and resources spent on separate projects or services.
It should also be mentioned that from April 2020, the company rankings are not placed alphabetically by Manifest, as it was earlier. The website offers the most required services first to make the search easier for buyers.
How to Outsource Web Development?
Finally, to quickly and efficiently organize the development process, you should follow the below steps:
Define business goals
Find suitable outsourcing vendor
Arrange meeting routine
Plan forward
Define Business Goals
First off, understand your aims before interacting with a web outsourcing provider. You should decide whether you want to obtain a software built from scratch, a solution to maintain the existing business, or maybe something else. The vendor should understand what exactly they're going to deal with.
This is what you can do to speed up the process and reduce costs:
Specify your business objectives and features you intend to implement
Determine your budget and the funds you have to spend on the project
Discuss the future project with an experienced IT vendor
Find Suitable Outsourcing Vendor
Now it's time to choose an outsourcing web development company once you've decided what you want from a business and technological perspective. You can use one of the platforms mentioned above or look through our TOP-15 software outsourcing companies list.
Having selected several future outsourcing partners, constrict your choice by analyzing them according to the following characteristics given below:
Tech expertise & abilities. You should start with a thorough analysis of the hard skills of the upcoming service provider. It's important for the proper outsourced website development (or a web app one) that your chosen partner should be enough qualified in the business domain you need. You can check that by looking through the company's portfolio and finding out whether they worked with solutions, tools, and industries of business your project requires. Looking through the company's Dribble and Behance (for web design) or their profiles on sites like GitHub (to get acquainted with their code samples) will also help you to make a final decision as to outsourcing web app development/website one.
But you should remember that the soft skills of your future tech partner also play an important role in your possible collaboration. You can check them later during a talk on a job interview.
Market presence, awards & ratings. This point is also necessary to be viewed as it shows the web development company outsourcing reputation and reliability. Moreover, you can apply to platforms like Clutch, ITFirms, etc. They show not only the company's basic data but also ratings and reviews from clients who previously collaborated with the chosen vendor. You can personally contact them to know more details about their cooperation with the company you're interested in.
Then, build a list of outsourcing web development companies of your interest and contact them. There are some more points to look at once you've decided on a vendor for a web project outsourcing:
Find out more about the chosen company's processes: tools and methodologies they use to manage the workflows, Quality Assurance services, maintenance, etc. The enlisted points will show you how much flexible the company is while accommodating to changing project requirements. For instance, as to the methodologies, Cleveroad uses Agile methodology that helps the experts stay flexible effectively rendering the asked services to the clients.

Examine the communication flow: the English level, information delivery, etc. This is vital as the successful project realization first and foremost means effective and sustainable communication among all the team members. That's why, you have to check the team's English level (talking to company representative about that or checking the staff personally) as well as the instruments they use to communicate during the working processes.

Conduct job interviews and check a variety of other details. Interviewing the members of your upcoming staff you'll cooperate with, you should ask them about the technology stack they use, talk about the time they typically deliver the project, discuss the budget, and so on.

Save their responses for a future analysis, and also listen to their questions. Asking them, you should be ready to their questions. It can show that the specialists clearly understand the business requirements and are ready to give them an appropriate embodiment. Moreover, such a communication will lay a ground for a further trustworthy collaboration.
Here's a hint: you shouldn't hire the first website development outsourcing business that offers to build your project in two weeks for two bucks. Before coming up with technical solutions, competent software engineers will ask a lot of clarifying questions about your product, providing you with a total estimation of website development costs.
After all the points above are agreed upon, draft a contract and sign an NDA to protect your funds and ideas as well as the company's interests. You also should negotiate with web dev outsourcing company upon payment arrangements and discuss all other business issues.
Arrange Meeting Routine
If you would like to contact your outsourced web development team during the workflow, there are many helpful tools (like Facebook Messenger, WhatsApp, Skype, etc.) However, they are not intended for tracking the building process and internal/external communication as well. With these aims in view, Cleveroad teams use the following instruments:
Jira. The tool for tracking the tasks in a team
Confluence. A workspace needed for the inside collaboration. Moreover, it can be easily integrated with Jira to serve as an addition to the workload tracker
Google Meet, Slack, Zoom. Communication services intended to contact the client/team members via text messages and video calls
InVision, Figma. Web design instruments for cooperation with clients and visual part's creation
After all, most of the best web development outsourcing companies have a project manager who oversees the workflow and reports to you. Do not hesitate to ask this person if you need to.
The meeting schedule is the next issue to solve. For instance, you might limit yourself with daily meetings or regular reports at the beginning, but you should build your own communication approach with the team. Remember that the outsourcing web developers will be able to achieve the desired results only with effective internal and external communication.
Plan Forward
Don't rush to break connections with the outsourced web development agency after the website is built and functioning. Things go wrong sometimes, and having stronger ties with your vendor would ensure that any issues like bugs are swiftly handled.
There's one more solid reason. Imagine that you decide to continue one or several web development projects — outsourcing companies you've worked with before will do it better than anyone.
How to Outsource Website Development and Cope With Challenges?
Despite all the comfort web development services outsourcing brings, there are several issues every entrepreneur faces. You should also know them and not be afraid of them.
Language barriers. If you're in doubt about a team's English level, you can discuss it with the outsourcing company representative during the first meeting or talk with each team member in particular. On our part, we can reassure you that language obstacles are not a problem for Cleveroad. All our specialists speak English fluently, and you'll easily understand each other.
Project security. It can be guaranteed by signing an NDA (Cleveroad also provides customers with such opportunity) and other agreements. Being a product owner, you may also give the individual access to your website to each team member. Furthermore, don't forget about such measures as the newest data security solutions and passwords to prevent your web project from any external risk.
Timezone issues. Outsourcing a project to a country that has different time zones from your one may cause discomfort. Imagine that you turn off your PC and leave the office, but your outsource team abroad just starts their working day simultaneously. To avoid such an issue, Cleveroad specialists arrange the meeting schedule comfortably both for clients and devs.
Remember that your partner's competency in the domain you need and proper workflow management will help you overcome all the above problems. So, the question of how to outsource website development will be solved without problems.
Why Cleveroad Is a Good Web Development Outsourcing Partner?
Estonia, Central/Northern Europe, has become an IT outsourcing leader thanks to a multitude of benefits, such as a wide tech talent pool, optimal quality-to-price ratio, and high English level. It should also be mentioned that Estonian IT specialists continuously upgrade their hard skills to be competent in different technical domains.
Cleveroad is an Estonian mobile and web development outsourcing company providing high-end services with a reasonable quality-price ratio. We build software solutions of any size and aim at productive long-term relationships.
By cooperating with us, our clients receive a row of the following benefits (including but not limited to):
An offshore and nearshore development competence for any-size companies and projects
Rough project estimation from our Sales team
In-depth consultation with one of our professionals (PM or BA) as to the peculiarities of your project
An innovative tech stack and a profound expertise in different business domains (such as FinTech, Healthcare, Logistics, Education, Entertainment, etc.)
A flexible communication model suitable for you
Team of certified software development specialists (for example, best outsource web developers) who is capable to meet changing project requirements and needs
Top-quality end product according to the latest web development trends (or mobile app ones)
Look through our portfolio to learn more about how we perform outsourcing web application development projects and others. Then, don't hesitate to start a productive cooperation that will lead your business to new heights!.
Get qualified web outsourcing help
Message to Cleveroad! We will help you develop a top web solution satisfying your business needs!
Frequently Asked Questions
There are several steps that'll help you to outsource web development and make no mistakes:
Step 1. Understand what you want from the solution
Step 2. Look for a proper vendor
Step 3. Discuss a meeting routine
Step 4. Plan forward
Outsource web development can bring several benefits which you should be aware of:
Cost reduction
Better time management
Developers on demand
Better team engagement
Effective project management
High flexibility
Low development risks
Proficient remote work
Define business goals
Find suitable outsourcing vendor
Arrange meeting routine
Plan forward
There are several regions where you can start web development outsourcing projects:
North America ($100 - 149)
Central and Western Europe ($50 - 200)
Central and Northern Europe ($25 - 100)
India ($18 - 25)
Asia ($20 - 45)
Australia ($100 - 150)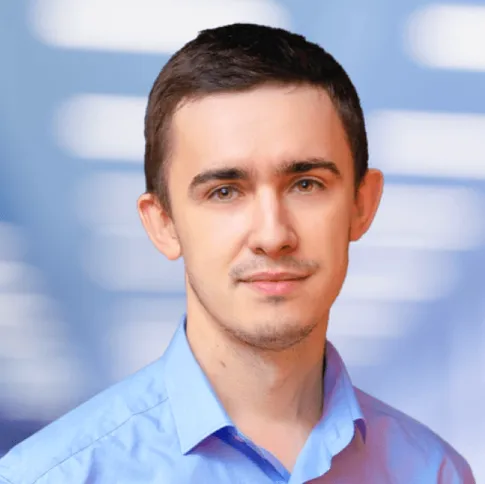 About author
Evgeniy Altynpara is a CTO and member of the Forbes Councils' community of tech professionals. He is an expert in software development and technological entrepreneurship and has 10+years of experience in digital transformation consulting in Healthcare, FinTech, Supply Chain and Logistics
Rate this article!
2285 ratings, average: 4.79 out of 5
Give us your impressions about this article
Give us your impressions about this article
Samuel
29.09.2021 at 11:30
Alicia Thomos
23.09.2021 at 12:04
We are all aware that in today's world every business owner at least his business websites where most of the new businesses are focused on developing web and applications so old businesses have to use websites so in future years if business have no website or no applications it's tough to stay in the market.