Transportation Management Systems: The Value for Logistics Businesses
The world trade and global transportation network are strengthening these days. The volume of logistics data is increasing, too, so the standard management tools are not enough for current logistical operations. Moreover, unforeseen events like pandemic restrictions constantly test the supply chain firmness. The flow digitization and specialized software implementation can help in these conditions.
For you to get acknowledged with such type of software, we prepared an article that will tell you how to maximize investment return, reduce business risks, and increase profitability with the help of a Transport Management System as a kind of specialized logistics solution.
What is a Transportation Management System, and Who Uses It
The digital orders of goods require swift responses and fast deliveries for success. So how to gain such a result? Transport Management System (TMS) is the software responsible for planning and physical transportation of freight through the supply chain, and it can deal with these questions.
Let's dive deeper into its essence. The transportation management system is a component of the Supply Chain Management system. It is represented by software that concentrates solely on freight transportation issues (e.g., cargo movements and rating, selecting the best routes or carriers, handling the payments and bills, etc.).
The TMS commonly concentrate on the following kinds of transportation:

Types of transportation in TMS logistics software
Single mode. The transits are performed by only one vehicle type (e.g., sea, truck, rail, air, etc.)
Multimodal. One carrier utilizes more than two means of transport, being under a legal obligation for contract compliance. Moreover, they can employ subcarriers.
Intermodal. Such kind of transportation requires more than one carrier and more than one contract. Vendors are offered more control over freight and carriers but have more management responsibilities.
Working Principles of TMS
A transport management software is not only a comprehensive carrier database but also a system letting people plan, perform and monitor shipments. That's why for good work, it should be integrated with different data sources and carrier bases or have an opportunity to load necessary data. This can facilitate entering clients' orders and related information.
To completely understand what is a transportation management system, let's find out how it functions.
Its work is closely connected with fundamental SCM systems, such as Enterprise Resource Planning (ERP) and Warehouse Management System (WMS) taking part in order processing. This way, orders are automatically received from an order management system or ERP integrated with transport management system software. It may also be used with a warehouse management system (WMS) to coordinate activities like yard management, labor scheduling, or cross-docking performed between warehouses and freight carriers.
Working together, TMS, ERP, and WMS can exchange specific sorts of information and docs to deliver the correct items to clients quickly. So what functions does each of these systems execute in particular?
The freight management systemoperates with the order information from ERP, which allows preparing and performing shipments. ERP also gives in-depth goods information and customers one to provide the correct item delivery to appropriate destinations. Moreover, the TMS provides the carrier name, tracking number, and cost information that the ERP system requires.
The ERP system also handles accounting, invoicing, order, and inventory management. The WMS can help users complete fulfillment, shipping, and receiving duties in the warehouse. Its job in inventory is to monitor data from barcode readers and RFID tags and update the inventory management unit in the ERP. The inventory data in the ERP and the WMS systems are synchronized via an integration connection.
You should create your own CRM system for receiving shipping data, letting sales and customer support departments keep people updated on the current progress of their purchases.
What Companies Need TMS the Most?
The transportation management systems have a range of undeniable advantages attractive for various companies to improve their workflows, cut operational costs and perform other activities. Let's talk about what businesses, in particular, need TMS for their flawless work.
This logistics system is required practically everywhere, from building to scientific research. Enterprises with annual freight expenditures of $100 million or more are the major TMS customers, as well as the smaller companies benefiting from the cloud-based TMS systems.
Companies requiring item shipment, transportation, and receiving are regularly applying to TMS. Thus, the software specialists create a TMS system for carriers, distributors, retail and e-commerce companies, manufacturers, as well as the businesses offering third-party (3PL)/fourth-party (4PL) logistical services, and so on.
Why do Logistics Businesses Need TMS?
Learning the pros and cons of managing shipments and transportation is time- and resource-consuming. In addition, logistics managers strive to control everything and satisfy their client requirements simultaneously, which is quite tricky.
TMS can efficiently assist in these issues and provide a smooth and effective transportation workflow in your company. If you only plan to create a TMS for your business, weighing all the ins and outs, we'll tell you what is TMS software benefit set for your company.
How Can You Benefit From TMS?
There are the most common reasons to build a reliable and modern transportation management solution that will assist you in resolving the logistics issues. It will help you realize the business value generated by TMS.

Benefits of TMS in logistics
Lowering the expenses
A TMS can effectively calculate the best cargo transit route from shipping to delivery concerning fuel price, transport speed, and driver overtime. So, you can use TMS to define the cost-effectiveness of the planned logistics routes.
What is more about TMS logistics meaning for the supply chain, you can standardize your cargo payment terms. It can be done in the following way: the centralized billing component of the system will check and verify payments to help you better manage your budget and cash flow forecasting.
More time saving
The shipment management software like TMS can occur as a time-saving instrument in your logistics operations. Thus, combining route data into the system will assist you in load and delivery monitoring from one place. Order data is also accessible through the system, eliminating the need for spreadsheets to keep track of inventory and order details.
Logistics managers may concentrate on strategic projects and business pain points rather than digging through communications or preparing spreadsheets.
User-friendliness
The difficulties in a significant distribution process are greatly minimized after automated critical operations. Having all your data in one transportation TMS makes finding, managing, evaluating, and auditing data more straightforward.
All of the information you'll need to run a successful business is in one convenient space without the necessity to search for and process old emails. It's never been easier to get reports and streamline operations.
Enhancing the User Experience
Companies are struggling to meet clients' expectations and increase satisfaction. During this process, the entrepreneurs face significant difficulties in adopting services to customers' waiting.
The TMS system for logistics will connect order management and warehouse inventory management systems. It will aid in the consolidation of all client orders to locate the most cost-effective carrier. It's a win-win situation for customers and companies alike.
Integral Planning and Implementation
The latest generation of transport management systems (TMS) connects seamlessly with current systems (e.g., CRM, order management and purchasing, etc.) critical to managing a company's transportation demands.
The organization will be able to execute orders through the most cost-effective carrier due to this integration. In addition, it provides the company with the benefits of better route planning and load optimization. Simply put, order planning and execution will be improved and expedited.
Inventory Control
The TMS for logistics purposes allows tracking orders and shipments in real-time. As a result, it will enhance the overall supply chain network's responsibility and help your clients receive their ordered items on time.
So, with eCommerce freight shipping projected to grow in the future, this degree of inventory management control can only benefit your TMS supply chain operations in the long run.
What's New: Trends in The Transportation Management Software Market
The logistics market is actively growing worldwide. According to Expert Market Research data, the global logistical market share has reached $9,525.1 billion. The development forecasts for the future of the world logistics market are also optimistic: this way, it's projected to get more than $13 billion by 2027 year-end.
Let's look at what top tech trends will enhance the growth predicted by researchers. These technologies can also enrich your upcoming transportation management platform, making its work faster and providing more accurate data to entrepreneurs.

What is TMS system future: trends to implement
Artificial Intelligence (AI) and Machine Learning (ML). With the help of these technologies, companies can forecast transportation time more precisely, offer more accurate route recommendations, reveal expired/temperature-sensitive goods, etc.
Digital helpers (chatbot assistants). Businesses can implement such technology into their workflows to provide their customers with immediate textual support, recommendation, and advice available 24/7 concerning the TMS — Transportation Management System.
Cold chain running. This Blockchain-based product is helpful when the perishable items are transported through the supply chain. Cold chain running offers an opportunity to control and regulate temperature for such goods according to different conditions they are in.
Blockchain. This system makes available complex integrations among carriers, users, and shippers. Moreover, Blockchain enhances traceability and transparency inside a transportation management system in a supply chain, providing customers with secure data.
Internet of Things (IoT). It allows companies to cut maintenance and fuel costs, enhance carrier safety, and speed up deliveries. Shippers can manage fleet movements in real-time through IoT-based digital products built during fleet management software development.
Blockchain- and IoT-based digitization is today's logistics reality. Know more about it by reading our comprehensive article!
Features Needed in The Transportation Management Systems
A logistics TMS system typically functions to perform and enhance physical goods transportation. Let's find out what features they require for these purposes.
Basic TMS Functionality
Basic features include the following ones (which are the most common):
Monitoring in real-time mode. Transportation management systems software collects and organizes extensive tracking data. It also tracks the shipment transit throughout its lifespan, from warehouse to final destination.
Strong optimization engine. It offers TMS transport users the following capacities: analyzing and tracking performance with the help of dashboards, reports, analytical data, and so on. Thus, the module is quite essential for the system.
Driver contract running. A contract is an essential document for a TMS management system. So, the transportation management system needs a module where all the carrier contract terms will meet the particular transportation conditions.
Business Intelligence (BI) and reports. Analytical reports are one of the most straightforward ways to understand and share key info. As a result, a TMS — transport management system — should have traditional reporting tools such as graphs and dashboards, specific maps for visualizing shipping trends, etc.
How to increase your company efficiency with the help of logistics BI? Learn more about it in our article!
Planning a functionality list for a transportation management software, keep in mind due to the business peculiarities, clients may need various TMS features. So, in this case, custom solution development is a more preferred alternative than an off-the-shelf one.
You should also remember that first off, you may define and implement the basic functionality, creating a minimum viable product for your TMS. Then don't hurry up — attract the early users, wait for their feedback (and the first profit), analyze it, and decide on your further steps and additional functionality implementation.
Advanced TMS Functionality
What is transportation management system's advanced feature set to integrate?
User/customer management features struggle to combine transportation efficiency with customer service and care about client satisfaction. This way, being integrated with CRM systems, TMS may offer shippers every existing data about their customers. Due to that, the communication process will be significantly sped up and simplified.
Order/vehicle management units allow entrepreneurs to work more profoundly with customers' orders, perform fleet control on different checkpoints of a supply chain, etc.
Data export/import feature allows customers to work with third-party apps using TMS data and modifying it without harm to inside actual TMS info.
Estimated Time of Arrival (ETA) calculation takes into account route condition, weather, driver breaks, self-learning algorithms, and other factors.
Route/Fleet optimization functionality can efficiently help drivers select courses according to different factors (e.g., traffic jams, route conditions, etc.) due to a route optimization unit. In their turn, the companies may be able to track the fleet condition and placement, driver breaks, and so on. Due to the received information, the entrepreneurs can enhance and speed up the transportation process.
What does TMS stand for in trucking? What feature is responsible for such kind of operations?
Dispatching feature will be helpful for brokerage and trucking companies while dealing with a total truckload or less than a total one. Due to this functionality, businesses will be able to monitor dispatch, accounting, and other issues in frames of one system.
Furthermore, you can implement into your TMS Activities unit, Invoices Module, System Configuration Panel, Partner App as examples of advanced functionality that'll be able to extend your TMS and improve its activity.

What is transportation management system: TMS functionality
How to Choose TMS for Your Business
A TMS is quite an essential structure of digital transformation in Supply Chain Management (SCM), containing supply chain execution and planning capabilities. Transport management systems are available as modules inside enterprise resource planning (ERP) and supply chain management (SCM) software or separate software.
Selecting an appropriate TMS is a significant financial and time expenditure. How can you make sure you get it properly the first time?
What Should You Avoid While Choosing TMS?
We'll discuss what common problems and mistakes should be resolved to choose a TMS appropriate enough for your business.

Mistakes to avoid while choosing TMS
Selecting inappropriate system
Companies must select the system working the best. However, the number of logistical systems expands, but not all of them have enough resources invested in being perfect.
Thus, it's critical to select a TMS that provides the capabilities required now while also allowing the organization to develop and expand in the future. Studying the top TMS software and the Gartner Magic Quadrant concerning this logistics system is an excellent place to start. Do not be scared to look at the top-rated systems because many of them are SaaS cloud platforms, and the user only pays for what they use, making the cost of admission relatively low in the long term.
Lack of top leadership engagement to digital project management
Through a correctly formed TMS definition logistics companies can generate improved customer service and optimize the order-to-cash cycle. Moreover, they can free up more money for future expansion.
If the top management doesn't completely realize TMS meaning, logistics misunderstandings lead to the issue of inefficient leadership engagement to the project. As the TMS implementation covers all the levels of the company hierarchy, every integration stage should have a skilled leader who will be devoted enough to resolution of arising issues.
The staff must be focused on such a leader who will fully understand transportation management system definition and work on its realization.
Inadequate TMS understanding
This problem is connected to the previous one. The consequences arising are time and budget miscalculation, lack of human resources, and staff's insufficient training.
To avoid it, you need to write the TMS systems implementation pipeline beforehand, thoroughly analyzing your workflows' strengths and weaknesses.
Absence of a detailed project plan
This problem refers to lack of shipment management system planning. The current and the future processes are neglected with the absence of a detailed project plan or failure to stick to it.
To solve this problem, you should work with your team members offering them your view to the business pros and cons which may assist them in preparing a precise project plan for a logistical transport system implementation. Remember that the project plan should be prepared not when the software is being implemented, but when a new transportation management system (TMS) notion is first laid to the table.
No training & testing methodology
As the project nears completion and the go-live date approaches, there is a tendency to speed up and install the system without a thorough check. Integration testing, end-to-end process testing of each business case, and user approval may all be omitted from the process, which can signal doom for any TMS software logistic project.
To avoid such an issue, the TMS software vendor can conduct staff training. Because the vendors took part in TMS creation, they can comprehensively tell you about its functioning, benefits and possible pitfalls.
How to Deploy TMS Software For Maximum Impact?
As other corporate digital products, TMSs began their way as on-premises systems but have increasingly been hosted or delivered as cloud software as a service (SaaS) solutions. It's a reasonable action, because the amount of data (including one from connected devices) constantly increases, and advanced analytics is impossible to be provided without powerful cloud capabilities.
Whereas many businesses nowadays decide to run a TMS in the cloud because of the benefits of connectivity and the potential cutting costs on IT labor and infrastructure during development, some large manufacturing and distribution enterprises with stringent security requirements still prefer on-premises TMS deployment.
According to different statistical sources, the most part of TMS market increase is due to firms purchasing cloud services to replace on-premises TMS, a trend that is expected to continue. Meanwhile, TMS providers keep shifting their products to SaaS, largely to compete with fast-growing enterprises who began with SaaS TMS.
Data saved in the cloud is processed in TMS systems for carriers, users, and supply chain partners. Some TMS vendors try to differentiate themselves by providing multi-tenant, single-instance SaaS, with financial and incorporation advantages over single-tenant SaaS and private cloud solutions.
Cloud software development - revealed! Check our guide to know more!
Developing the TMS: Cleveroad Experience
Planning a TMS system to develop, you should bear in mind too many details, like implementing third-party integrations, preparing a ground for system scaling, and so on. Facilitating the task, you can develop an efficient and successful transportation management system software with the help of an IT vendor experienced in logistics. Cleveroad is such an appropriate candidate.
We are a professional software development company based in Estonia, Central Europe. Since 2011, Cleveroad experts have been assisting startups and organizations of all kinds in acquiring cutting-edge technology.
Cleveroad focuses on rendering a wide variety of IT services and creating bespoke logistics software solutions of any complexity. These solutions improve workflow efficiency, address business issues, and aid in the acquisition of competitive advantages.
Some numbers to tell more about Cleveroad activity:
10+ years of successful existence on IT market
More than 120 experienced engineers on staff
170+ successfully completed projects in our portfolio
Our project teams have brought into life many logistics projects for our partners. We'd like to tell you more about our latest development - Transportation Management System for a company offering warehouse and logistics services (namely freight delivery for long distances).

What is a TMS system interface developed by Cleveroad
For our partner's purposes we've created a highly customized digital product for automated route planning and transportation management. The solution has a control module, a "Jobs for delivery" module, and an opportunity to manually adjust the needed functions. Our project team also cared about building a mobile app for drivers in order to facilitate custom routes navigation for them.
The development of such a solution helped us minimize time and fund expenses for a route planning, and control to increase revenue from transit services. Moreover, it could enhance fleet maintenance price for the return increase.
The logistics TMS described above is a perfect example of how our digital products can enhance your business flows. Our high-class digital products will help you significantly enhance your business flows , increase performance and profit.
Wrapping Up
Digitalization is an inevitable future of your logistics business. You may change it to better choosing the trustworthy tech partners that'll help you transfer all your flows into a digital space creating a logistics software. Developed by professionals, such a software will help you enhance the quality of working processes, save money resources and time, redirecting it to other business spheres that require it. So, caring about your company extension and enhancement, you should collaborate with skilled software development vendors to change your business for the better.
Frequently Asked Questions
The transportation management system is a component of the Supply Chain Management (SCM) system. It is represented by software that concentrates solely on freight transportation issues (e.g., cargo movements and rating, selecting the best routes or carriers, handling the payments and bills, etc.).
You can use TMS to define the cost-effectiveness of the planned logistics routes
The shipment management software like TMS can occur as a time-saving instrument in your logistics operations
The difficulties in a significant distribution process are greatly minimized after automated critical operations
The TMS system logistics will aid in the consolidation of all client orders to locate the most cost-effective carrier. It's a win-win situation for customers and companies alike
The latest generation of transport management systems (TMS) connects seamlessly with current systems (e.g., CRM, order management and purchasing, etc.) critical to managing a company's transportation demands
TMS basic features are:
Real-time Tracking
Powerful optimization engine
Carrier contracts management
Integration with ERP, WMS or OMS
Reports and Business Intelligence
The advanced functionality set for TMS is the following:
User/Customer Management
Order/Vehicle Management
Export/Import of data
ETA calculation
Activities
Dispatching
Route/Fleet Optimization
Dispatching feature will be helpful for brokerage and trucking companies while dealing with a total truckload or less than a total one. Due to this functionality, businesses will be able to monitor dispatch, accounting, and other issues in frames of one system.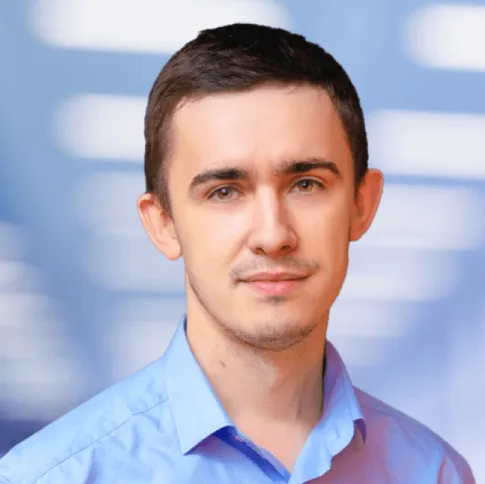 About author
Evgeniy Altynpara is a CTO and member of the Forbes Councils' community of tech professionals. He is an expert in software development and technological entrepreneurship and has 10+years of experience in digital transformation consulting in Healthcare, FinTech, Supply Chain and Logistics
Rate this article!
856 ratings, average: 4.94 out of 5
Give us your impressions about this article
Give us your impressions about this article