The Full Guide on How to Hire Mobile App Developers in 2023
As far as you decide to develop a mobile application, you need to consider hiring app developers to deliver your business requests. But how to do it cost-efficiently and without wasting time? Where and how to hire an app developer who will be able to ensure you top quality final product? Here at Cleveroad, we decided to answer all your questions about mobile app developers' employment.
This article breaks down the entire hiring process into smaller pieces to help you successfully hire a mobile app programmer and build your most sophisticated ideas. This plan as to how to hire a programmer for an app will look as follows below:
Decide on the type of developer (e.g., frontend, backend, or full-stack developer) you need and plan your budget. You may also apply to an outsourcing software development vendor for a consultation as to specialist type.
Make a first screening of the expert you would like to hire. To find out that this specialist will suit your project, you should check whether the developer has experience working with projects like yours, their portfolio, etc.
Conduct a tech interview. Ensure that the applicant is competent enough to deal with your project by establishing a tech interview. However, if you don't have enough expertise for that, you can hire a tech consultant.
Make a decision as to project requirements. Decide what specialists other than developers you'll need for a project, and employ them to form a project staff.
Hire a team and start working. Now you may discuss your non-disclosure agreement to protect your code and terms and conditions. After the necessary agreements are signed, you may start working with your mobile development team.
Let's start discussing all the peculiarities of mobile development specialists' hiring right now.
How to Hire a Programmer for an App: Hiring Options to Choose
When searching for an app developer for hire, you have flexible options: full-time or part-time employee, an independent contractor. How that employee will work (in an office or remotely) and where you find them ensures flexibility in costs as well. Every option to hire someone to make an app is applicable in different situations and has its strengths and weaknesses. Here are the most widely-applied options in terms of how to hire a programmer for an app:
Hiring freelance app developers
Assembling an in-house team of app programmers
Applying to outsourcing software development companies
Staff augmentation
Let's consider each option in detail to understand how to hire app developers for your case.
Option 1. Work with freelancers
This is likely the first option that comes to mind when there's a need to hire mobile developer. The reason why freelancers are a widespread hiring option is that companies can work with specialists worldwide, and they typically charge less than an in-house developer would cost a company. There are many websites with thousands of freelancers who specialize in different fields, and you'll definitely find and hire mobile app developers with the skills and experience you need.
Pros
Cost-effectiveness
Large pool of developers with different skills
Numerous hiring platforms
Cons
Language barrier possibility
Rather hard to manage
Chances of project abandonment
Option 2. Assemble an in-house team
This option is the exact opposite of hiring freelancers. You search for mobile or web app developers for hire, rent an office, and work as a team. In this case, the communication is on a very high level as you're all under the same roof. As a result, by choosing the "app developer for hire near me" option, you get more control over the entire development process and can make changes at any time.
But don't rush into rejoicing. Hiring app developer and assembling an in-house team is typically associated with huge expenses. You need to rent an office, furnish it, purchase hardware and licensed software. Besides that, if you hire mobile app development in-house team, you must pay wages, sick leaves, and vacation payments for every employee.
Don't forget about the long and challenging process of hiring a developer to build an app. It'll be hard to compete with large companies that lure specialists with huge salaries and numerous perks.
Pros
Full control over the team
No communication difficulties
Cons
Long and challenging hiring process
Expensiveness of mobile or web app developer for hire
Team management requires skills
Option 3. Hire mobile app developer company to outsource projects
One of the easiest ways to create an app is to outsource the development to a professional IT company. If you do so, you'll get top-tier services for a reasonable price. This option doesn't force you to hire mobile app developers yourself, rent an office, and make other unnecessary expenses. Most IT companies already have a pool of professionals you need to create an app. Besides, vendors take responsibility for team management and product delivery, completely solving your "how to hire an app developer" question.
If you're on a tight budget, you may want to outsource mobile app development services to an experienced company overseas. You're free to pick any company from the world's most popular outsourcing regions that suit your resources and requirements. We'll discuss the best place to hire mobile app developers and outsource the project later.
However, when choosing an app developer for hire abroad, you may encounter a language barrier and a significant time difference. These flaws can affect the overall communication process with the vendor, but experienced vendors have employees with good English and adjust communication time for the client's convenience.
Pros
Cost-efficiency
Wide choice of tech vendors from all over the world
You can get any tech expertise you need
No need for management from your side
Fast project start with outsourcing app developers to hire
Cons
Language barriers and time zone differences may still occur
Here are the top 10 resources to hire mobile app developers with the best outsourcing companies and check them:
Clutch
GoodFirms
ITFirms
LinkedIn
Indeed
Glassdoor
LinkedIn
Upwork
Youteam
Dice
Option 4. Staff augmentation
Staff augmentation is one more option when answering 'where can I hire an app developer.' It refers to one more outsourcing model which allows you to extend your development opportunities with a specialist competent in applying a particular technology required for your project. Again, the hiring happens on an external basis to provide needed positions in your team temporarily or permanently.
This model is a solution on how to hire app developer according to the industry for companies that want to select teammates suitable for their project requirements and domain. Thus, enterprises are able to reduce or expand their team if necessary. The market is full of companies offering staff augmentation.
As a result, if you need to find a programmer with a certain specialization, it's an opportunity to build more sophisticated software products using specific technologies. Such an approach is great for complex applications. It requires a wide range of phone app developers for hire. And all of them have to be competent in different specializations.
Choosing this type of cooperation, you are ensured with software development services by an external vendor via a contract. The main model's principle is defining the current team members' knowledge, expertise, and skill set to determine which specialization the project lacks. Because these resources are employed directly by the provider, the cost and liability of making new full-time hires are eliminated. It implies if you hire app programmers with a staff augmentation model, they will be involved in building it for this particular case.
Pros
Quicker and more efficient development
Knowledge required for the specific project exactly
Cost reduction
Cooperation free trial
Cons
High costs for complex products
Inappropriate for full time or ongoing demand
Dependence on vendor
Communicational issues due to the remote conditions
Onboarding and management issues
How to hire app developer: hiring options comparison

| | | | | |
| --- | --- | --- | --- | --- |
| Hiring option | Freelancers | In-house app developers | Outsourcing vendors | Staff augmentation |
| Development time | Short-term and fast development project | Less flexible; lower speed of development operations | Greater flexibility, higher speed, less time to market | Flexible and quick development process, less time to market |
| Product quality | No 100% quality of a product delivered | High; client is responsible for quality | High; vendor is responsible for quality | High; client is responsible for quality |
| Communication with client | Any changes discussed with the developer | Natural and direct | Direct; helps with productivity | Natural and direct |
| Tech talents availability | Large pool of talents | Limited access to tech talents | Large pool of talents | Large pool of talents |
| Hiring process | Fast | Long and lasting | Depends on outsourcing vendor | Depends on partner company |
When outsourcing is the best choice?
As an outsourcing company that provides mobile app developers for hire, we'll tell you in which cases outsourcing is the ultimate option.
Budget limitations
If you are looking for app developers for hire, yet, your resources are quite limited, the in-house development team isn't the best option for you. In addition to high salaries, you must also spend a considerable amount of money on rent and office-related expenses.
When considering how to hire someone to build an app and applying to outsource programming, you won't have to worry about covering the rent and wages.
Besides, there's no need to spend time interviewing potential employees to hire app developer with solid competence, as the entire team is already assembled. Moreover, you don't pay for sick leaves or vacations, only for the actual work done.
Talent shortage
Even if your company has an internal software development team, the app you're looking to build may not match your team's skills, and you may need an app developer with relevant qualifications. It's time-consuming and often more expensive to build AI-based or AR features without relevant expertise.
Outsourcing lets you find and hire developer for app with the skills and experience to help you implement your idea. Depending on the size, outsourcing companies typically have a pool of specialists with expertise across business domains and technologies.
Strict deadlines
Even if you hire top app developers, managing a team of freelance or in-house specialists requires a lot of experience. Otherwise, poor planning will lead to missed deadlines or a poor-quality product.
With hundreds of products behind, outsourcing companies have a clear understanding of how to build a strict and transparent pipeline that prevents missed deadlines. Moreover, you don't have to think of how to hire a app developer, as the gathered team allows for decreasing the time to market. Even if unforeseen problems occur during development, IT vendors can solve them by following agile development methodologies and being flexible to changes.
Where to Hire Mobile App Developers?
When looking for app programmers for hire, there are several ways to find app developers for your project. For example, 35% of startups rely on referrals, while 30% of companies use professional platforms. We'll consider each hiring option in detail to help you with your choice.
Online platforms
This is the easiest path you can take to hire app engineer. There are many tech platforms that gather information about IT companies and freelancers from all over the world. Deciding on how to hire programmers for an app for a reasonable price, you can look through the professional platforms like Clutch, GoodFirms, Linkedin or Glassdoor. They can be split into three types depending on different cooperation types, some of which were mentioned earlier.
Platforms for hiring a mobile app developer on a full-time basis:
Glassdoor

Indeed

LinkedIn

Dice
Platforms for hiring freelancers:
Youteam

Upwork

Toptal

Fiverr
Platforms for hiring an app developer vendor:
Clutch

GoodFirms

IT Firms

99Firms
Ask for referrals
You can always ask for referrals to hire someone to make an app for you. Chances are, someone from your professional network can suggest you a proven professional.
However, this method requires a pretty long list of professional contacts. The more people from the industry you know, the higher your chances to hire top mobile app developers.
Tech events
Where to find mobile app developer/hire them if referrals aren't the option? You can always look for developers at specialized tech events. These events unite thousands of app makers for hire and industry experts to share knowledge, experience and build partnerships.
A distinctive feature of tech events is an opportunity to meet and hire mobile developers directly and discuss further cooperation opportunities in the formal atmosphere. Even if you don't find talents for your project on tech events, you'll receive valuable industry contacts that can come in handy later.
There are several annual tech events that you can visit for hiring mobile app developers:
Code Mobile

. It's the iOS and Android tech conference in the UK made by developers for developers.

DroidCon

. For over ten years, this Berlin event evolved into the largest Android-only developer meeting.

Appdevcon

. It's an Amsterdam-based tech meetup for iOS, Android, and cross-platform developers.

THAT Conference.

This conference holds in Wisconsin Dells, WI and gather a cozy IT community to share experience.

ÜberConf

. It's a Denver-based conference full of industry-recognized experts and skilled mobile developers.
When looking for app developers hire, keep in mind their high wages
How to Hire Mobile App Developers With the Right Skills
"I need an app developer" is the first thought of many people in business looking for ways to expand the company. Yet, as you've already seen, this process is complex: according to the CareerBuilder report, three of four employers suffer losses from hiring the wrong person for a position. To prevent you from entering this statistic, we've prepared several tips to help you find reliable developers with suitable tech expertise for your app idea.
Tip 1. Determine app's platform
The tech expertise of your future development team ultimately depends on the app you want to create. So when you need a mobile app developer, it's vital to decide whether you want a native app for Android, iOS, or a cross-platform app built with Flutter or similar technology. Clearing it up, you'll make the further search of app creators for hire much easier.
Tip 2. Define the app type and domain
Pay attention to the specialization of an app programmer for hire, as the type of an app and complexity of features you'd like to implement determine the technologies applied. Thus, you should hire app developer who is competent in the solutions needed for your app.
Relevant expertise
The best app developers for hire are the ones who are competent in building software for your business industry. Many software development companies select a certain domain and widen their knowledge and experience in it to provide their clients with their great expertise.
Tip 3. Examine portfolio and case studies
To hire someone to build an app, you can check the previous product quality created by them by portfolio examination (some specialists delivering services of app development for hire may provide you with their portfolio on request).
Looking for app coders for hire, you should study their portfolio; apart from showing the main expert's domain, a well-written one can show you much more than the list of skills. It can reveal all details about previous projects like requirements, challenges and the ways they were solved, industries, tech stacks, and more. As a result, you'll receive a much more transparent picture of previous works and the expertise of app programmers for hire.
Case studies exploration
By studying the information regarding the cases, you may find a talented software engineer with in-depth experience in your company's niche. Therefore, if you hire application developer with relevant expertise, the specialist will be competent in overcoming tech challenges and issues efficiently, which will positively impact the final product's quality.
For example, at Cleveroad, we recently worked on a social networking app called Ayoo Dance. We were challenged to create a flexible iOS platform that can unite dancers from all over the world, let them communicate, and compete with each other interactively. Within seven months, a development team created an iOS app based on Swift using AWS cloud service for infrastructure and Node.js for an admin panel.
Tip 4. Collect reviews from previous clients
Reviews and ratings are a cornerstone of your final choice of hiring mobile developers and IT vendors. Every platform that provides information about IT contractors has a reviews section where you can learn detailed feedback about each IT company from previous clients.
Pay attention to the overall score, what problems brought clients to the developers, and how the process went. Besides that, to hire a app developer successfully, you can always contact previous clients via LinkedIn and ask for honest feedback about the cooperation process with the expert and things that may be hidden behind the scenes.
Common Challenges You May Face When Hiring App Developers
When you start app developer hire to create a mobile solution overseas, keep in mind that communication difficulties may arise. Whether they'll be significant or not depends on four factors given below.
Budget issues
Cost efficiency is an important factor for businesses seeking an application developer for hire. As the experienced coders' services cost expensively, hiring the best specialists may be challenging for employers.
Nevertheless, the proficient developer services are highly required if you need to create an app with complex and unique functionality. How and where to find such a specialist?
Experienced mobile application in-house developers' work can be costly. So, if your app needs minor overhauls or quick changes, you can hire application developers on freelance. They may charge less, but you must be prepared for quality compromises.
But if you need to obtain mobile app development services with an essential quality-price ratio, apply to an outsourcing vendor with a deep expertise in mobile app development like Cleveroad. The provider's specialists will create and deliver a quality mobile app for you, being ready to duly support it and maintain after release.
Lack of a face-to-face communication
When you hire mobile app developers on outsource, you may need to monitor their activity and approve their work results. But you should remember that cooperation with outsourcing professionals typically means dealing with things distantly.
So, the question is how to organize collaboration on outsourcing IT projects effectively? While hiring someone to build an app, it would be great to negotiate with a vendor, how the communication process goes at their company and what communication tools will be involved. Communication apps and tools can greatly simplify project discussion flows and are quite popular among development companies.
In order to have a seamless communication, you should also check whether your developers fluently speak English (or any other language needed for collaboration). When choosing the country where you are going to outsource the project, search for mobile developers for hire, look for the region with the highest English Proficiency Index (EPI). The higher the score, the greater your chances for hiring app developers with a good English level.
Time zone differences and communication tools
If you decide to hire an app development team located a thousand miles away from you, it'll be quite uncomfortable to communicate with it. For example, if you're in New York, USA, and your offshore development team is located in Estonia, you'll face a significant time zone difference. When it's 8:00 AM in Kyiv, it's still 1:00 AM in New York.
Yet, it doesn't mean that you are limited in your choice, and obligatory have to look only for "app developers for hire near me." To solve that issue, IT vendors typically schedule all communication sessions with customers to make the most out of meetings and minimize time zone differences.
Cultural differences
Many entrepreneurs underestimate this communication aspect when hiring mobile app developers. However, cultural aspects can greatly impact the communication between parties and overall work efficiency. Different cultures can be split into high-context and low-context.
To prevent an unpleasant communication experience, you should pick app coder for hire from the country with the culture type close to yours.
The Interviewing Process To Hire App Developers
To hire a mobile app developer with a solid tech background and experience, you should inquire concerning the following points while conducting an interview:
Seniority level and years of programming experience
Tech specialization (e.g. Flutter specialist)
Previous successfully fulfilled application projects
Obtained tech achievements, certifications, awards
Engagement in specialized meetups, tech events, conferences, hackathons
Deliverables ensured (e.g., script sample)
Experience in dealing with strict deadlines and the immense scope of work
Personal character traits
Involvement in your project concept while being interviewed
We also highly suggest contacting previous teammates or clients and quering about how the cooperation was to find and hire app developer online. Moreover, it is best to choose a professional with experience in developing an application with a concept or industry similar to yours. You should also be attentive to the soft skills the app developers should have to smoothly perform their responsibilities.
Soft skills for app programmers
How to hire mobile app developers without tech expertise?
Checking soft skills is relatively easy in comparison with verifying the hard ones. But how to understand that the specialists possess enough hard skills to succeed with your project? Please remember that even in case you lack a tech background to check hard skills yourself, that doesn't make it impossible to hire a developer for an app.
You may involve a tech-savvy person to participate in interviewing potential employees to ask them about necessary skills depending on your project. It will require some extra expenditures, yet, they'll pay off with saved time and the high competence of the chosen developers.
Let's list the main questions to find out how to hire a programmer for an app:
What app development approaches, methods, and frameworks do you commonly apply?
What programming standards and guidelines do you comply with?
Which design concepts have you worked with?
Which monetization methods would you select for my application?
What fundamental functionality would you implement in my software?
Which advanced features do you suggest to include in my app?
In which complex features do you have implementation experience?
Which software testing methodologies do you stick to?
How do you pertain to fixing challenges on the project?
How do you commonly ensure application security?
Are you experienced in launching the app on the market?
What maintenance services do you provide after the release?
On our behalf, we can offer information about tech knowledge that Android and iOS developers should have into a comprehensive list. In case you don't have a budget for hiring tech consultants, we've prepared several articles that'll help you evaluate hard skills of app programmers for hire:
Depending on the application type and the platform you want to occupy, you should hire a professional app developer experienced in certain technologies for a specific OS.
The native app is a program designed to work on a particular platform or device. In case of mobile app development, you have a choice between Android or iOS devices, and you need to hire native app developer for Android or iOS, respectively. Let's see what hard skills such a specialist should possess.
Hard skills a native phone app developer for hire should have

| | | |
| --- | --- | --- |
| Skils and knowledges | iOS developer | Android developer |
| Programming languages | Swift | Kotlin |
| IDEs | Xcode IDE | Android Studio |
| APIs | Cocoa Touch, UIKit, RESTful, OpenGL, Metal | Retrofit, GSON, EventBus |
| Frameworks | Core Data framework | Jetpack Compose, Android UI |
| Additional skills | Understanding of UI/UX design standards, Apple Human Interface Guidelines | Knowledge of Material Design Guidelines |
If you want to cover both iOS and Android operating systems, the option to hire mobile app programmer competent in cross-platform creation. A distinctive feature of such apps is the ability to work on more than one platform or device. For example, a mobile cross-platform app can work smoothly both on iOS and Android.
If you need a cross-platform app, you can consider hiring Flutter app developers. Flutter is one of the most reliable and powerful technologies for creating cross-platform apps.
Where to Hire App Developers [Country]
If you want to outsource development or hire app programmer nearshore or offshore, you must be aware of popular regions that suit best for it. To help you pick the right one, we've carried out research and highlighted the development rates in different outsourcing destinations and popular tech hubs.
Central Europe
This is the first outsourcing destination that comes to mind when there's a need to hire programmer to make an app. Central Europe combines a reasonable average hourly rate from $40 to $65 and strong tech proficiency among developers. One of the most famous tech hubs in this region is Estonia. Its popularity has spread far beyond regional borders thanks to globally successful startups like Grammarly, Ajax Systems, GitLab, and many others.
Popular tech hubs in Central Europe to hire mobile app design developer

| | | | |
| --- | --- | --- | --- |
| Country | Average rate ($/h) | Number of companies | Developers |
| Estonia | 41 | 3K-5K | ~192K |
| Poland | 40 | ~1K | ~56K |
| Romania | 29 | ~2K | ~119K |
| Bulgaria | 38 | ~800 | ~55K |
So, talking about where to hire app developers, we can't underestimate Estonia. It is among the leading countries for project outsourcing and the top 10 countries in conducting IT-friendly reforms (according to the World Bank). In Estonia, IT is the 3rd largest export service industry.
IT specialists and their skills
At the current moment Estonia takes third place in Central Europe for the number of IT workers. When you hire apps developer from this country, you can notice that the Estonian tech experts are competent in a wide range of technologies and solutions to apply to the project. They comprise a vital combination of greatly-developed hard as well as soft skills.
The number of young and creative talents keeps increasing: annually, over 36,000 students graduate from local universities with degrees in IT-related fields (Computer Science, Information Technology, etc.) Estonian IT hubs incorporate leading IT companies, local authorities, and educational establishments to advance the IT domain in the region.
Cost competitiveness
The Estonian IT market is known for its most reasonable and adequate prices in Europe. Software development services price averagely amounts to from $40 - $50 per working hour.
A huge part of well-known brands and companies have already benefited from cooperation with Estonian developers: 20% of globally-famous tech companies have offices in this country. Skype, Bosch, Apple, Microsoft, and other big market players selected Estonia as an offshore development destination to successfully hire mobile applications developer (or a team of coders) and get powerful and seamless digital products.
Trade openness
Estonia offers free trade to EU and EFTA countries, has a 1-hour time zone difference with Western Europe, and a visa-free regime, which provides high accessibility and solves a row of communicating challenges. These are positive factors influencing on entrepreneurs' decision when they think about how to hire an application developer. Adjustable tax rates enable global companies to create potent business models. The avoidance of double taxation agreements with a range of regions allows you to cut down operating costs without legislative risks.
Estonia is also outstanding due to its territorial and cultural proximity. The software development companies from this region use English as a work language, share the values of Western countries, and have a similar mentality and approach to managing the project creation and business workflow.
Estonian IT industry is in constant progress with leaps and bounds, and companies there keep up with the brand-new technologies to provide clients that want to hire an app programmer, with state-of-art software solutions.
Western Europe
Western Europe is known for its comfortable conditions for relocating IT businesses created with the Schengen agreement. Thanks to that, this region is full of experienced IT firms with average hourly rates ranging from $70 to $90.
Hiring an application developer: popular tech hubs in Western Europe

| | | |
| --- | --- | --- |
| Country | Average rate | Number of companies |
| The UK | 93$/h | ~849K |
| France | 54$/h | ~533K |
| Netherlands | 69$/h | ~320K |
| Bulgaria | 38$/h | ~800 |
South America
This region's distinctive feature is its geographical proximity to North America, which means a slight time difference between these regions. With average hourly rates from $50 to $70 and rapid IT industry growth, South America is an emerging outsourcing destination.
Popular tech hubs in South America to hire mobile app programmers

| | | |
| --- | --- | --- |
| Country | Average rate | Number of companies |
| Brazil | 44$/h | ~11K |
| Mexico | 61$/h | ~100K |
| Argentina | 61$/h | ~3.8K |
| Chile | 55$/h | ~61K |
Asia
This region is located far away from countries that tend to outsource the most. There's room for improvement with an English Proficiency Index equal to 492 and a high-context culture. Still, Asia has much to offer if you want to hire a professional developer there. With a large tech talent pool and average hourly rate ranging from $25 to $40, you can consider Asia as a region for app development outsourcing.
Popular tech hubs in Asia

| | | |
| --- | --- | --- |
| Country | Average rate | Number of companies |
| India | 29$/h | ~500K |
| China | 28$/h | ~40K |
| Vietnam | 29$/h | ~6K |
| Philippines | 28$/h | ~700 |
What It Will Cost You To Hire App Developers
There are many factors influencing the final app development cost. So, before starting the project, you should discuss them with an experienced IT outsourcing vendor to find out how these constituents will affect the price of your app concept.
While discussing, you should pay attention to the following factors:
Complexity and amount of features
Platform choice
Team location
App maintenance cost
If you've decided to outsource the project to a remote software development team after surfing the best sites to hire mobile app developers, here is the time and cost estimate according to the team structure and the application complexity:
Hiring a remote app development team: how much will it cost?

| | | | |
| --- | --- | --- | --- |
| Specification | Basic app | Medium app | Complex app |
| Time | 4 months | 6 months | 10 months |
| Developers | $39,200 | $67,200 | $112,000 |
| UI/UX Designer | $4,200 | $7,200 | $12,000 |
| Project Manager | $7,350 | $12,600 | $21,000 |
| Business Analyst | $3,500 | $6,000 | $10,000 |
| QA Specialist | $10,500 | $18,000 | $30,000 |
| Solution Architect | $3,150 | $5,400 | $9,000 |
| DevOps | $2,450 | $4,200 | $7,000 |
| Total | $70,350 | $120,600 | $201,000 |
Why Hire App Developers at Cleveroad
Cleveroad is a highly experienced software development company headquartered in Central Europe, Estonia. We've been delivering excellent software to startups and businesses of diverse scales, applying cutting-edge technologies since 2011.
Our developers are proficient in React, Swift, Kotlin and Flutter application development services. We are ready to build Android/iOS mobile applications, cross-platform, progressive web apps or cloud-based ones for different business domains. Moreover, we are deeply experienced in creating Blockchain-based and NFT projects.
Our experience comprises:
10+ years on the market
120+ in-house engineers
170+ successful projects
Our customers are happy to receive the following benefits by cooperating with Cleveroad:
To ensure transparency during product development, our company provides you with access to all aspects of project development, including project documentation, team reports, project roadmap, code repository, clickable prototypes, etc.
Our team make an initial project estimation with no hidden payments
You can choose from the following adaptive cooperation models: dedicated team, fixed price, time & materials
Your mobile app will pass product quality assurance and control at each development stage to ensure its seamlessness
Our specialists ensure post-release support, maintenance, and promotion services for your project
You can look through our portfolio projects to know more about our expertise in creating digital solutions of any complexity across various domains.
Start project development with us
Our experts will consult you and build software for you to speed up your business digitalization
We've prepared several tips to help you hire mobile app developers with the right skills:
Tip 1. Determine what type of mobile app you need (native or cross-platform). Native apps require iOS or Android developers for hire (depending on the platform of choice). Meantime, Flutter developers suit best for cross-platform app development.
Tip 2. Examine portfolio and case studies of all candidates to learn more about their expertise.
Tip 3. Collect reviews from previous clients.
Tip 4. Pay attention to time zone differences, level of English, cultural differences, and communication tools.
Tip 5. If you aren't tech-savvy, attract an independent tech consultant to evaluate all candidates and hire mobile apps developer successfully.
Hiring freelance app developers
Assembling an In-house team of developers
Applying to outsourcing software development companies
Augmenting staff
There are several popular outsourcing destinations with different rates that should be considered:
Central Europe ($40 to $65 per hour)
Western Europe ($70 to $90 per hour)
South America ($50 to $70 per hour)
Asia ($25 to $40 per hour)
There are several reliable platforms to find IT companies and hire app developer successfully
Clutch
GoodFirms
IT Firms
99Firms
You should pick outsourcing when:
You have serious budget limitations and want to put all your resources into development.
In your area quite high talent shortage.
You've set strict deadlines that must be met.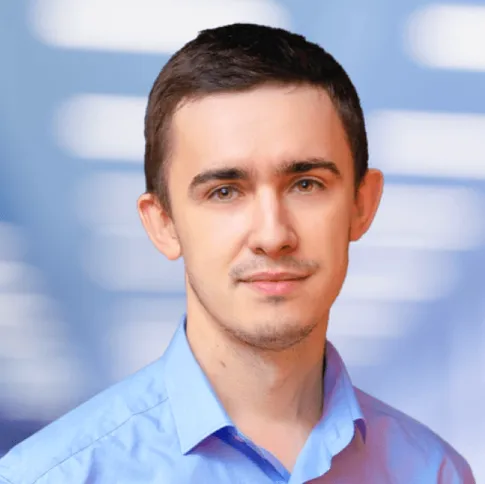 About author
Evgeniy Altynpara is a CTO and member of the Forbes Councils' community of tech professionals. He is an expert in software development and technological entrepreneurship and has 10+years of experience in digital transformation consulting in Healthcare, FinTech, Supply Chain and Logistics
Rate this article!
3194 ratings, average: 4.98 out of 5
Give us your impressions about this article
Give us your impressions about this article
Ryan Atkins
11.01.2023 at 12:48
Amazing article , everything explain very well.
Aman Mishra
12.08.2022 at 13:43
Every details for Hire mobile app developers explained so well. Great Article.
Alicia Thomos
15.04.2021 at 09:12
The blog is helpful for all those who are finding a Mobile App developer. Moon Technolabs is one of the best development company who provide developing services hourly basis also.