A Full Guide to How to Build a Social Media Website
The young generation is now setting the pace for popular culture, focusing on social network interaction. Social media becomes a powerful one-stop-shops for all of their daily needs. Communication, selling, advertising — everything goes online. In this regard, creating a social media website is the primary condition for businesses to survive in the current social media age.
We could not stay away and created a guide for everyone who wants to take advantage of the trend. Look through it to learn how to build a social network website from scratch backed with the popular social networks types and development costs.
Social Media Influence: Market Overview
We wouldn't be talking about how to build a social media website if the social media wasn't successful and promising, right? So we've decided to collect some optimistic predictions and statistics to strengthen further your decision to enter social media with your own website.
According to the latest researches, the number of active users of social media platforms has already exceeded $3.78 billion in 2021 and going to reach $4 billion by the end of 2025. In comparison, the total number of Internet users is going to reach $5.3 billion in 2023, and a large majority of them are the social media ones. On average, a person spends 2 hours a day engaging with social media platforms. It is harmful for businesses to miss out on such a tidbit of potential customers.
It is also worth talking about market potential, which is an important indicator of the industry's success. According to recent statistics, the global social media platforms market is expected to reach $939.679 billion in 2026. In case you are still hesitant about building your own social network, below are some advantages of doing so:
The increasing number of active social media users
People are shifting toward websites to save storage space
Social media websites are budget-friendly and easy to develop and maintain
Option to provide users access to the social media website through their laptop or PC
Ability to scale the social network website as the number of customers grows
The growing use of smart technology such as AI, chatbots, and machine learning to improve the user buying experience
Above all, this growth is driven by more and more entrepreneurs considering social media websites as a great tool to streamline online sales. So, as you can see, social media website development is a beneficial option to invest in right now due to growing popularity and market needs.
Global social network market value prediction (Source: Globenewswire)
What is a Social Media Website and When Do You Need It?
Before proceeding to social network development, let's consider what social media websites stand for, the differences between social media websites and similar applications, and when businesses need a website.
Social media website refers to a community where groups of people can interact via chats or online calls, create and share textual or video content, purchase products/services, comment on other users' posts, make their own network of contacts, and many more. It's also a great marketing tool allowing for clients segmentation and targeting for creating powerful marketing strategies and brand planning.
Planning to make your own social network, it's vital to define what type of networking service you want to create. It's not limited to social platforms like Facebook or Instagram. Commonly, they are divided into several groups depending on the concept and features provided. Let's consider the most popular ones in each group.
Social networks
This is the most well-known type of social media website. It implies a friendly format of interaction and allows users to establish connections with different people. Facebook is the most striking representative of this type that managed to convert from a simple idea to a billion-dollar platform that joins order users and brands.
Entertaining websites
This type is similar to the one described above. The difference is that these resources connect users according to their interests and hobbies. People adore such supporting communities because they allow them to reach like-minded people and share their thoughts and ideas with them. There are numerous examples of such hobby networks like MeetUp, Vingle, Patook, etc.
Educational platforms
Educational networks also join people based on their interests, but the main linking element is gaining new knowledge. These resources are allowed for student-teacher interaction providing access to outstanding research opportunities, and delivering other social network features. Academia is the most prominent example of this type enabling users to share interesting articles and research outcomes as well as their opinion on different subjects.
Scientific communities
Students and their trainers aren't the only ones requiring special resources for communication. Scientific platforms enable researchers to share their experiences and expertise. ResearchGate is the best example of creating a social media website of this type.
Corporate websites
Corporate websites are a powerful tool to enhance the company's sales performance. Hence, business owners aiming to reach commercial success are ready to build a social media website of this type. Besides, it's an excellent way to merge employees and raise loyalty to the brands.
Professional platforms
Professional websites are designed to ease the communication between specialists from various industries. LinkedIn is a leading player in this industry. The platform enables professionals to discuss business matters, share their experience, schedule a meeting, seek and offer the job, and more.
Dating resources
Dating platforms are experiencing an unprecedented rise in popularity. They're made to help people to find their partners, and you, as an owner, can make money on it. It's an excellent win-to-win strategy. Tinder offers the example of creating a social media website of this type.
Information websites
Let's explain with an example. Say you want to design a social network and don't know how to start. You search for the information but can't find the appropriate one. This is where information platforms come to the rescue. Users can ask questions and receive expert advice on similar issues. And vice versa, they can answer questions of other participants. Quora and Reddit give an idea on how to create a social media website.
Social network website ideas
If you wonder about how to make website like Quora, you should pay attention to the following: all of these platforms have both a responsive website and a mobile application. But what is the difference? Let's take a Facebook example.
Content display. Facebook applies a three-column layout in a web browser that shows the primary information in the center, with navigation and advertisements in sidebars on both sides of the window. The Mobile version doesn't have as much space to deal with, so it shows only the main content, taking up all the mobile screen. This gives an optimized page view for users who only want to check status updates but overlook a lot of content available on the web.
Speed. The Facebook application runs faster and is more responsive to customers' taps. Moreover, it offers ancillary apps that link to specific services, such as the Messenger application, which makes instant and longer messaging possible. For example, users redirect to a separate web page for messaging called Messenger.com in the web version.
Advertisement. Advertisements are shown in the sidebar, but are eliminated from the mobile interface. However, the platform enables advertisers to buy premium status updates delivered to both mobile and web users. These upgrades come as part of the primary content.
Effectiveness. The majority of users have difficulty absorbing an incredible amount of information. In this case, the Facebook app is the right choice due to faster loading and limited extraneous content. Advertisers planning to reach customers need to consider whether they need to obtain a mobile experience, as that will define the type of presence they buy on Facebook.
When Do Businesses Need a Website?
Businesses of all sizes can make good use of a website. When the core goal is to present first-class content to establish a broad online presence, a responsive website is a budget-friendly and quicker option. Let's consider in what cases it's better to make a social networking website.
Do you want it to be SEO-optimized?
About 87% of customers use the Internet to search for products or services they need before making a decision. Website is an easier way to attract more leads and convert them into clients. The users enter specific queries to Google and see your platform in search results. It leads to broader reach capability and increased traffic to your website.
What budget do you have?
Social media platforms are easy to develop and maintain, and they'll cost you less than, for example, creating a cross-platform mobile app. Moreover, Flutter app development requires separate specialists with relevant expertise. In turn, responsive websites have a single codebase that works on all devices across different browsers.
How often do you need to update your data?
Think well about how often you need to upgrade your content. It's especially important when creating information or corporate social networks. If you need to constantly update your business platform's information, designing a website is the right investment. The renewed version of the website is accessible to users once it's loaded to the server. In contrast, in mobile apps, every upgrade must be verified by App stores before being pushed to users. It takes, on average, 2 days for Apple's Store and two hours for Google Play.
Benefits of Social Media Websites
Social media gains its popularity every year. It means that such a solution has several solid advantages for businesses:
Increased Brand Awareness
About 57% of customers claim that they use social media to discover new products or services. Social media is a powerful tool for brand promotion since organizations can interact with a large audience of consumers. To get started, they just need to make a business page and begin engagement with clients. Making employees, business partners, and sponsors "share" and "like" their content will increase the business' visibility and strengthen its reputation.
Higher Conversion Rates
About 69% of respondents reported lead generation increased by using social media. Every post, video, or comment may attract more users to the brand's website and boost traffic. When businesses are interactive by sharing content, it personalizes them. Customers prefer to deal with people rather than companies. Online presence also contributes to enhanced business credibility. When users see the company posting regular status updates or replying to clients, they trust the brand. As a result, consumers are more likely to consider this company when looking for products or services.
Cost Efficiency
Social media marketing is the most cost-effective part of an advertising strategy. Even a paid promotion you decide to offer will cost the company less than other marketing tactics. Thus, businesses will tend to use your social media platform to promote their brand. For instance, when users decide to use paid advertising, let them start with a small sum. Then, after they fine-tune their strategy, they will invest large amounts. Besides, social media has a 100% higher conversion rate than outbound marketing.
Customer Satisfaction
Over 60% of companies consider lead generation to be their biggest problem. A social networking site will contribute to better customer satisfaction thanks to one-to-one basis engagement. Every interaction with the client is an opportunity for businesses to demonstrate their understanding of customers' needs and provide the best possible experience. Whether a client needs consultation or has a complaint, social media platforms make it possible to address the matter in private.
Things To Consider Before Starting Your Social Media
To create a social media website, you need to get ready. Here are some points that should be considered before building and launching your social network.
Select Niche
Let's say you want to build a social network to bring people together. To initiate the process, you should answer the following questions:
Are there similar websites that have reached success?
What's the situation in the local market? How many competitors are there?
What are your strong sides in comparison to existing solutions?
The list of questions may vary depending on what kind of social networking website you're planning to make. To surpass market leaders, ensure you enter an available niche, know your target users and how to solve their problems with your product, and design a website that will solve your customers' problems.
Define Target Audience
You can't create a social network website for everyone as well as for one person. You need to identify a group of people with similar interests and problems to know who you develop the platform for and what features should be included.
Determining a target user by applying as many filters as you can, will help you establish your social media platform in the long run. So, how to effectively identify your potential users? There are two approaches you can select from:
Online research. There are many available resources on the Internet that make it possible to find, gather, and analyze the information of large groups of people. Start with basic information (age, gender, location, languages, income, education, and occupation) and then dive into details (personality, behavior, values, habits, struggles, and so on).
Test and learn. This approach implies that you have an MVP (minimum viable product) version of your social network that you can test on a real audience and then make suggestions based on users' behavior. You'll need to arrange a test group, prepare different interview questions and submit testing equipment. Even though it's a costly method, you'll get accurate results.
Analyze Competitors
It's always a good idea to study competitors and market leaders to learn from their experience. What websites are your direct competitors? What do they offer? Answering these questions will help you understand how unique your idea is and which way is up. There is no sense in creating the same project if there's another well-used one. So try to think narrower and concentrate on USP (unique selling proposition).
Choose a Development Option
There are two approaches to social network development: out-of-the-box software and custom software.
There are multiple tools you can employ to build a social network. However, ready-made solutions are limited in functionality, so there is a chance that someone may apply the same template as you, while a unique concept for such platforms is everything. Therefore, it's doubtful people use it.
Creating a social media website from scratch will give you a competitive advantage. You will be able to implement the unique functionality, design, and logic aligning with your needs and preferences.
If you want to achieve maximum results, you should allocate a larger budget and create a social networking platform from the ground up. Then, you'll receive a web resource that fully meets your needs. Therefore, this solution would be the best choice in the long run. Even though custom software development requires extra time and money, it will save you a lot of resources in the long term.
Work on Brand
After you understand what and whom you're going to offer, it's time to consider your brand name, design, and self-presentation closely. It will make you more attractive to potential customers and let you stand out from the competitors. It does this by telling people four critical things about your business:
Who are you?
What do you do?
How are you do it?
Why do you do it?
Who you are is about your website name and design. These aspects of your brand will often be the first linkage between you and your audience. Thus, you need to come up with an evocative, memorable website name. Besides, it's vital to think of eye-catching design (colors, fonts, page design, etc.) so people notice you and remember.
What you do, shows the benefits of your proposal and explains how your product will improve people's businesses or life. How you do it is a way you deliver your product. It's about translating the values within your business reflected in your behavior as a company. And why you do, it is about sharing your business purpose with your audience.
Think Over the Monetization Model
How to make a social network and turn it into a profitable asset? First, you need to consider several monetization strategies and choose the most appropriate for your business. Here are the most popular ones.
Advertisements
Ads are the most demanded way to get revenue for a social media website. Pay attention to design and overall concept. Ensure your platform has enough space for engaging banners to captivate Internet users' attention.
Brand promotion
This approach implies that you promote content posted on your website by separate companies and get paid. Digital content suggested to the target users shows up on the top of the newsfeed to obtain more views.
Paid features
Many social networks offer premium subscriptions to provide some additional features. For instance, YouTube offers ads-free video viewing, LinkedIn allows customers to see who viewed their profile and submit access to multiple learning courses to polish their skills.
Find Vendor
Finally, you need to look for a reliable vendor to transform your business idea to life. We've gathered five practical tips for hiring the right development team to avoid costly mistakes:
Consider industry expertise. Keep an eye on the company's expertise to ensure they have in-depth knowledge in your field. This will accelerate the development process since the team is acquainted with the processes and required tech stack.
Check the portfolio. Study the software solutions the company developed before and see if they have relevant experience.
Check reviews. Read clients' reviews to determine if it's worth cooperating with this company. It will enable you to handle expectations and get ready for possible challenges.
Consider time zone differences. If you decide to outsource software development overseas, you may experience communication challenges. However, experienced outsourcing companies, like Cleveroad, create individual communication plans to schedule the meeting at any time convenient for you.
Things to consider before creating a social network website from scratch
The Most Successful Social Media Websites
Let's look at five popular social media platforms you can consider when building a social networking site.
Facebook
Facebook is a leading player in this industry. The service has made $28.2 billion in revenue in the third quarter of 2021, with a total funding amount of $16.1 billion. Over 2.80 billion people access Facebook.
Facebook allows users to publish different content, including text and photo posts, carousel photo posts, and video posts. Users can also do live Facebook videos and share "stories". The platform provides access to powerful advertising and analytical tools and allows for customizing of business pages. For instance, customers can underline business-critical information such as products/services provided, contact information, and working hours. The platform also offers additional apps that connect to specific services (e.g., Facebook Messenger). Facebook has both a mobile application and a mobile-optimized website.
YouTube
YouTube is a second vast hub of news and entertainment. In the second quarter of 2021, the video platform generated $7 billion in advertising revenue, with a total funding amount of $85 million. YouTube has also reached 2 billion active users.
The platform enables users to share, upload, comment, and view media content. Over 500 hours of video are uploaded to YouTube every minute. And almost 5 billion videos are watched every day. Users can not only host original content and have channel subscribers. It's also possible to syndicate content and make advertising, including interstitial advertising (short clips that appear before a video).
TikTok
TikTok has progressed from an emerging trend to one of the leading approaches. The platform made $1.9 billion in revenue in 2020. The service is accessible in 150 countries and has exceeded 1 billion active users in 2021. TikTok users spend, on average, 89 minutes a day using the platform. This social media network enables users to generate, edit, share short videos (up to 60 seconds), applying multiple features. TikTok focuses on captivating short video content, set to the tune of well-known songs.
Instagram
Instagram is the fastest growing photo- and video-based social network with 1 billion active users. The platform is projected to make $18.1 billion in advertising sales in 2021.
Instagram offers users different tools to promote products or services such as live videos, Stories, IGTV videos, and Reels. The business owners can create a business profile and get analytics of their posts and videos hosted. Besides, the platform allows entrepreneurs to schedule a time for their live video and the ability to post about it on the feed. The schedule is possible up to 90 days before the event. The post on the business page grid will have the calendar icon, enabling customers to click on it and set a reminder.
LinkedIn
LinkedIn is the biggest networking platform with 774 million registered users. In addition, the company's revenue outpaced $10 billion in the fourth quarter of 2021. The platform reached $1 billion in advertising revenue.
LinkedIn is considered to be more professional than other social media platforms and links businesses and experts. It's a good place to find like- minded people, position yourself as a professional and promote the business. Specialists can create personal profiles showcasing their experience and expertise. Companies can make pages that represent their business culture or post job openings.
Money generated of popular social media platforms (2021)
How to Make a Social Media Website: Essential Steps
Now, it's time to proceed to the central part of our article - building the social media website for your business. As a software development company with expertise in social media website development, we'll discuss the appropriate steps you need to take to design a cost-effective product aligning with your requirements and market demands.
First Contact
It all starts with the project request left on the vendor's website. Once the manager processes this request, the company contacts you to schedule a meeting to address the project details. After discussing the project requirements, our business analysts, coupled with engineers, provide you with a rough estimation.
Discovery Phase
The Discovery phase involves meetings where business analysts gather information about your business, goals, and project concept. When all information is studied, the BA creates a specification that details each feature and tech aspect. After that, we compose the team based on your requirements and make a final estimate. Moreover, UI/UX designers create wireframes for each website page during this stage.
UI/UX Design
UI/UX designers create a website's prototype (page by page). They consider wireframes approved during the Discovery phase, project's requirements and apply the latest design trends to build a full-fledged social media platform. After that, designers convey the project to developers and switch to a supporting role.
Development Process
Developers convert mockups into a working social media website. The development workflow is split into sprints (2-week periods), during which the programmers need to develop an agreed part of the website functionality.
Quality Assurance
After each sprint, QA engineers conduct thorough testing of all functionality implemented. If bugs occur, they send reports to software developers to fix issues. Once the team completes all sprints, QA runs multiple tests to ensure the website works as expected.
Release
The software engineers make final edits to ensure the website is all set to release. After polishing is done, developers transfer the product to the client with all the project materials. We also can help you move the website to the live server.
Tech Stack for a Social Media Website
Various tools and technologies can be used during social media website development. To give you a hint, our developers created a list of technologies they would use to build a social media website.
Mind that the final toolset will vary depending on your technical needs and project requirements. You can contact our professionals to choose the right tech stack for your future social media website. It's free of charge.
Back-end development
Programming languages: Ruby, Elixir
Frameworks: Ruby on Rails, Phoenix
Database servers: PostgreSQL, MySQL
Web servers: Nginx, Apache
Cloud server platforms: Amazon Web Services (AWS, EC2, S3, etc.)
Front-end development
Programing languages: JavaScript, ES6+, Typescript
Markup languages: HTML5, CSS3, Sass, Stylus
JavaScript frameworks: Angular, React, Vue, etc.
Below, you'll find the primary functionality that should be added to the social network platform.
Technical Side of Social Network Web Development
It's time to consider the features needed to make your social platform. We've singled out two modules with core and advanced functionality to make this section as helpful as possible.
MVP Features to Create Social Network
The core idea behind the MVP is to make a social media platform with enough functionality to satisfy client needs and offer them an appropriate user experience. MVP development service will allow you to validate your idea and collect initial feedback before investing more money. Moreover, the MVP version increases the chances of getting investments since a working social website makes stakeholders trust you more.
Profile creation and editing
To allow users to make the most out of this feature, consider personal profiles customization with the help of different toolkits. It's also a great idea to integrate an option that enables users to hide specific data from the rest of the participants.
Content publishing
It's vital to implement various exciting tools for creating, editing, and publishing media content. You can also add free and paid templates that will allow users to deliver unique post designs.
Like, comment, and share options
These features are the heart of any social media platform. Social media is the place where people can present themselves and show their awareness of multiple things. You can use this intent to make a profitable business model. You may also suggest your users boost their posts. This function will help you attract opinion leaders to your platform ready to pay for their brand promotion.
Newsfeed
Many founders come up with the idea, start building their website right away, and then fail because the UI/UX design doesn't meet users' expectations. So don't try to impress your potential customers. Instead, consider simple the newsfeed's UX design, allowing users to easily share, upload, and adjust their content.
Secure messaging
Customers are demanding more protection from brands due to high-profile hacks and data breaches. Thus, secure messages exchange between participants is critical when building a social networking website. For this purpose, you have to integrate TLS/SSL protocols to ensure that all conversations will be confidential.
Advanced Functionality
Linking with existing social media platforms
The fewer steps separate customers from interaction with your website, the better. Users have already left their credentials on other social media networks; there is no need to make them go through the process again. Consider adding the button "Login using" one of the existing platforms to reduce users' way to a new experience.
Advanced search
Commonly, social search tools are limited, enabling users to search for specific information. Integrating advanced search features will allow consumers to filter the content according to their preferences. It means, users will be able to narrow down the search results by the user, keywords, phrases, place, and more.
Analytics
In-built social media analytics tools will allow your users to analyze their social performance and determine which of their social media strategies are working and which aren't. This will contribute to better time, effort, and budget planning. Analytics also help customers to generate social media performance reports and share this information with stakeholders.
Post-Development Steps
After the development stage, you expect to release your project. However, there is no need to rush. Instead, it's essential to think about how to start a social media website effectively and attract first users.
Maintenance
Further project support is essential for successful website performance and scalability. Your solution may require adding various tweaks based on users' feedback, implementing new functionality, or improving the old one.
Project maintenance stands for:
Bug fixing
Stability and performance improvements
Code optimization
Verify whether your website is browser-friendly
Check your website's security components and ensure your social networking site has a backup, etc.
Promotion
Ideally, it's better to start a marketing campaign and build loyalty to your platform in advance. You can start with setting up a pre-launch landing page to collect emails, participate in topical discussions, or contact your target audience's popular influencers and try to make them your early representatives.
What can you do next to grow your social media website after the launch? Post-release marketing can include advertising on other social networks, SEO optimization, informational articles, video reviews, and other helpful content that will inform people about your platform.
How Much Does It Cost to Build a Social Media Website
The final price will vary depending on features, design, and 3rd party integrations. That's why our analysts have calculated the approximate cost of developing a social media website based on the basic features. The estimation is based on a $50/h rate. It's an average software development rate in Central Europe.
Time to create a social network (development only)

Module
Core MVP features
Development time (hours)

User role

Register screen

Register by phone number
Register by using Google
Privacy policies

27

Login screen

Login by phone number
Login using Google
Forgot password

20

Complete profile screen

Upload photo
Add additional info
Choose preffered categories

13

Profile screen

Edit profile
Change password
Payments screen

37

My favourites

18

Purchase history

List of purchased videos / lessons

19

Group screen

List of groups
Search
Filter

25

Playing Video screen

Video play
Add / remove comment
Rate video

30

Settings screen

On/off notifications
Connect auth options
Support

21

Live lessons

List of available
Live comments

19

Content screen

34

Adviser role

Adviser's Profile screen

User profile features
Verification status
Followers list

36

Group management

19

Push notifications

13

Total development time

331 hours
All social media platforms require a thoughtful admin panel for managing users' profiles, content, and payments. Keep that in mind to accurately calculate the costs.
Admin panel development time

Module
Core MVP features
Development time (hours)

Authorization

5

Users management

36

Contents management

31

Payments management

30

Settings page

Change my password
On/off notifications

5

Notifications page

12

Categories management

16

Blog management

34

Total development time

169 hours
Given the amount of work, it'll cost you approximately $102,900 to build a social network website. However, your expenses don't end there. Do not forget that you will have to pay monthly for hosting the website and updating it from time to time to stay on the cutting edge of technology.
The team composition required:
Front-end developer (2X) - all sprints
Back-end developer (2X) - all sprints
UI/UX designer - sprint 1-8
Business Analyst - sprint 1-8
Project Manager - all sprints
QA engineer - all sprints
DevOps engineer - all sprints
Team lead - all sprints
Notice: The estimate is based on MVP features. Each product is unique and should be estimated individually. You can book a meeting with our managers to get the price of your prototype.
It is also worth noting that the final development price is influenced by the location of your technical vendor since the hourly rates can vary depending on the country. To give you a hint, we've estimated the approximate cost to start your own social media website in different regions, as well as the average rates of every specialist involved.
Cost to create a social networking site in different regions ($)

| | | | | | | |
| --- | --- | --- | --- | --- | --- | --- |
| Specification | North America | Latin America | Central Europe | Western Europe | Asia | Africa |
| Developers | 80 - 100/h | 35- 70/h | 25 - 50/h | 30 - 65/h | 20 - 45/h | 25 - 45/h |
| UI/UX Designer | 70 - 80/h | 40 - 60/h | 35 - 45/h | 30 - 50/h | 20 - 30/h | 20 - 30/h |
| Project Manager | 70 - 80/h | 40 - 60/h | 50 - 70/h | 30 - 50/h | 20 - 30/h | 25 - 35/h |
| Business Analyst | 60 - 75/h | 35 - 60/h | 25 - 35/h | 25 - 45/h | 15 - 25/h | 20 - 30/h |
| QA Specialist | 60 - 75/h | 35 - 60/h | 25 - 40/h | 25 - 45/h | 15 - 25/h | 20 - 30/h |
| DevOps | 80 - 100/h | 35- 70/h | 30 - 50/h | 30 - 65/h | 20 - 45/h | 25 - 45/h |
| Web Team Lead | 85 - 110/h | 45- 80/h | 45 - 55/h | 45 - 65/h | 35 - 45/h | 30 - 45/h |
| Cost | $284,000 | $173,000 | $102,900 | $132,000 | $90,000 | $106,000 |
As you can see, the rates are very different across the globe. Central Europe seems to be the best region for price-quality ratio. You can outsource web development services to popular outsourcing destinations like Estonia to get lower rates and high developer qualifications. There are many reliable software development companies that can deliver custom website solutions for approximately $25 to $50 per hour.
Cleveroad's Experience in Building Media Websites
Bottom Line
The social network niche is hot and highly competitive, so it is not sufficient to just create a social media website. Instead, it's vital to cooperate with an experienced vendor, study the market, be involved in the project, and regularly check your website for possible issues to keep it updated and relevant.
Frequently Asked Questions
Social media website refers to a community where groups of people can interact via chats or online calls, create and share textual or video content, purchase products/services, comment on other users' posts, make their own network of contacts, and many more. It's also a great marketing tool allowing for clients segmentation and targeting for creating powerful marketing strategies and brand planning.
First of all, you need to decide what types of social platform you want to create. Then, you have to conduct market research to define your target audience, main competitors, and write down the project requirements. After that you need to turn to a reliable software development company to bring your idea to life.
The final price will vary depending on features, design, 3rd party integrations, and software developer rates. On average, it will cost you $102,900 to build a social network website.
The core advantages of social media websites for businesses are increased brand awareness, higher conversion rates, cost efficiency, and improved customer satisfaction.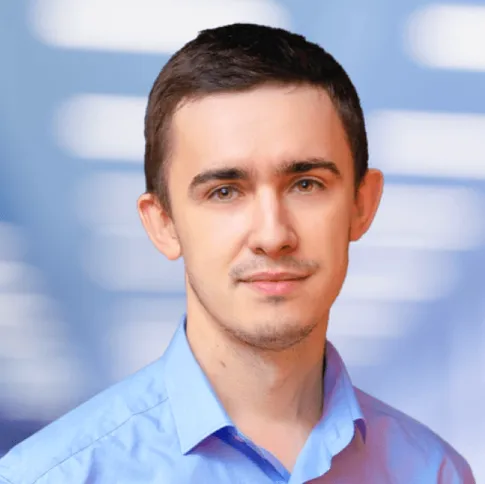 About author
Evgeniy Altynpara is a CTO and member of the Forbes Councils' community of tech professionals. He is an expert in software development and technological entrepreneurship and has 10+years of experience in digital transformation consulting in Healthcare, FinTech, Supply Chain and Logistics
Rate this article!
1926 ratings, average: 4.81 out of 5
Give us your impressions about this article
Give us your impressions about this article
<a href="https://ukrainianslots.com/">Best Top</a>
09.01.2023 at 05:56
I want to use the opportunities that facebook and instagram provide to promote my website. Your article was very useful for me, although now I understand that promotion in this way is a very complex and lengthy process.