Yard Management System: Concept, Principles, and Implementation Value
Logistics is the leading industry that is evolving at high speed with the digitization process nowadays. The fast progress of Logistics 4.0 is a path for the tech advancement of companies happening parallelly with businesses' expansion and globalization. According to the Global News Wire research, the logistics supply chain digitization market was valued at US $11,794.24 million in 2019 and is forecasted to reach US $23,607.06 million by 2027; it is projected to progress at a CAGR of 8.5% from 2020 to 2027.
This domain is full of integral elements helping Logistics to evolve, and Yard Management System (YMS) is one of them. The implementation of such software is an efficient way to optimize the work of enterprises. But it is full of specific peculiarities every entrepreneur should be aware of to make the YMS system profitable.
This article will describe the yard management software implementation process, the benefits and essential features of such solutions, their costs, and much other useful information on this topic.
What Is Yard Management Software?
Prior to understanding what the YMS system is, let's understand the notion of this process. Basically, yard management refers to the operation that involves your enterprise managing inbound (receiving supplies or materials into a business) and outbound (supplying goods and products to clients) vehicles and trailers, employees, cargo, dispatch, and all objects and their actions in the yard to your docks. The successful equilibrium between the inbound and outbound supply is the primary target of efficient yard management.
Yard Management System Concept
The yard management system YMS refers to a software solution architected to track the movement of trucks in the enterprise yard, manage workflow in the distribution hub, or warehouse. It serves as a connection between transportation and storage, so this software provides significant capabilities for higher control levels and productivity.
Here's the scheme to simplify the concept understanding:
Conveyance → Yard → Warehouse
Within the logistics domain expanse, many entities look for optimization ways for their yard processes. Yard management automation is an efficient way for this, yet, such a solution varies according to your company goals and may become supplementary for a warehouse inventory system, a separate system, etc. Thus, it's vital to understand the requirements for such a system for your enterprise.

Why are yard management solutions valuable for business? The 2020 State Yard Management Report states that notes that a brand-new yard management system software ensures an opportunity to cut down company expenses by $0.21 per mile for the carrier and gain approximately the remaining amount of yearly income.
Forbes states that a fit yard, and especially fleet management, is considered as a "gold benchmark" for organizations of huge/ moderate indicators in terms of competitiveness. The following list indicates primary factors conditioned by the trailer yard management system:
Drivers' safety: 21%
Fuel productiveness: 19%
Local regulatory guidelines agreement: 18%
On-time data processing: 18%
Real-time supply chain tracking of the yard operations: 18%
How YMS Helps Solve Logistics Problems
There are specific challenges driven by yard management, and they are distinct for each establishment in accordance with it's and yard's scale, goods stored there, and lots of other determining factors. Let's discuss what solutions yard management software can offer to significant obstacles companies face globally:
Efficient trailer tracking
Employees working in the yard will have a deepened information on available truck assets there, leading to more productive trailer usage, spendings reduction, refined yard jockey effectiveness, and many other positive outcomes.
Enhanced cargo tracking
Yard staff will have advanced data concerning the time trailers will arrive at the yard for loading or discharge, resulting in the productive allocation and usage of the yard and its resources. Moreover, such a solution will eliminate gate congestion and demurrage, and detention, reducing operational expenses.
Overcoming operations breach
Carriage, warehouse, and yard operations are controlled through various yard management organizations or instruments that do not provide dynamic updates/have no digital support. Implementing the yard management software, stakeholders have an opportunity to observe all the actions and processes in real-time, resulting in efficient application of warehouse dock doors, task distribution, equipment, and decreased expenses. In addition, rational usage of transit resources decreases wait times, outgoings, and liquidates postponement, which enhances the quality of relationships with clients.
Broad view on yard jockeys' performance
The ability to monitor the yard jockeys' actions allows stakeholders to track operations, ensuring they are done securely, following the compliance. Thus there is no disturbance of actions, wise jockey labor resources management, and proper planning.

Solutions and benefits the YMS brings
YMS Optimization Opportunities
Similar to other efficient logistics solutions, the most obvious benefits of the YMS yard management system are optimization, automation, synchronization, real-time operations management, and tracking. Thus, enterprises have the opportunity to establish and improve the efficiency of internal processes from receipt of raw materials to delivery of goods and rational use of transport resources.
Gate control and partial automation
The check-in and check-out process with YMS systems becomes less time-consuming, more efficient, and error-free compared to manually-done procedures. To this end, it is worth providing support for software on portative devices, not only on computers. This way the amount of time the guard has to get to the truck cabin will be saved.
One of the stages of optimization and automation includes a self-service gate system. Vehicle and shipment details are connected to the appointment management module. Suppliers enter the necessary data themselves and receive a ticket containing a parking spot or necessary dock.
Next, the YMS software informs employees as well as dock teams about the vehicle arrival. As a result, labor costs are cut down, truck movement within a yard is well-managed, communication is advanced, eliminating the need for phone calls.
The RFID solutions ensure another optimization option- an automatic gate that checks incoming and outgoing equipment comparing the data obtained beforehand from the shipper/carrier. As a result, the gate ensures access to verified trailers and restricts unapproved vehicles from entering the premises.
The yard management tool is an excellent way to track a precise register of gate operations, ensuring a higher safety level in the facility. With the RFID and Bluetooth Low Energy (BLE) solutions implemented, it is also supportable to instantly verify the inbound and outbound products to allow the quick checking procedure with the remaining potent security.
Each entity has individual gate operation requirements, so it's worth determining its functionality separately according to your organization's purposes.
Dock management
The YMS software helps to manage dock operations and enhance the throughput of your premises to eliminate overload, delays, and setbacks. Effective and flexible scheduling are the main benefits YMS provides.
The dock appointment feature is a way to get rid of tiring calls and messages. The software enables ferrymen to select the free, suitable time period and set (or reschedule) an appointment on their own.
Next, through the trailer yard management system, appointments scheduled in advance will be accessed to the dock management tool. According to a row of restrictions stated before, the appointments are assembled together in one schedule, organizing vehicles to dock doors for shipment or discharge and providing the team and required equipment. The higher control level allows focusing on high-priority hot loads and allocates a sufficient amount of resources successfully and timely.
Carriers may also have access to your yard management software to receive essential notifications with further directions to automate the entire procedure. The workflow may be tracked with real-time changes of vehicles and the data concerning the state of cargo to allow instant responses to failures (if any).
Asset management
Yard management solutions are also profitable due to the higher transparency of all internal processes. It is beneficial for asset automation (shipment and equipment), observing, easier tracking, and regulating. Real-time location systems (RTLSs) architected with RFID as well as BLE solutions are considered to be more successful rather than GPS since they provide higher precision, higher protection, and possess durable battery life.
To put it simply, RFID tags and BLE beacons connected to positions comprise the goods data and accesses it to the YMS solution while scanning via the reader. BLE beacons allow tracking the temperature for sensitive drugs or items and inform alerts in case the product passes the expiry date.
BLE asset tracking
When it comes to yard management, the organization of trucks and their drivers is considered to require the most investments. Progressive YMS software can greatly enhance spotters' productiveness and cut down resulting costs, optimizing all the vehicle actions and operations.
The automated assignment dividing to supervisors can be implemented via the trailer yard management system when vehicles or inventory need transportation to dock doors according to yard tractor location to cut down the time for movement. Spotters get, approve, and confirm tasks through gadgets embedded in the cabin replacing conventional mobile devices.
Such an opportunity enables you to use flexible notifications for opportunely support to potential challenges or obstacles and their elimination. They may refer to hot cargo emergencies, underused rented equipment, inefficient supervisors' time, delayed dispatches and incomings, setbacks, faulty vehicles, etc.
Automated asset management ensures a high protection level due to the fact that it almost doesn't require manual actions. Therefore, the team doesn't need to go through the yard for examination or search for a lacking asset.
Reporting and analysis
The significance of supply chain data analytics can't be overvalued. It helps build a potent business strategy, enhance and track internal processes and interactions to expand the business. YMS solutions convert the extracted rough data and convert it to profitable data for the company.
However, the YMS converts raw data into efficient output. It is possible to architect statistical and analytical tools from scratch to assemble and process all the profitable data in one easy-to-use function.
With a yard management system, you are able to track key performance metrics and detect points that require enhancements, define more optimization ways, and simplify the decision-making process.

How to optimize your workflow with YMS
Classification and Types of YMS
The market offers two primary types of yard management systems to profit from in the logistics domain. Here are the most common solution options to choose from:
Full-fledged YMS software
The first type refers to a separate solution with extended functionality as well as opportunities. To illustrate, some vendors offer two separate YMS parts: one for dock appointments and for yard operations control. What's more, the most efficient solutions support smartphones, so your yard team will be able to make use of them in a more convenient way. Or you may apply to vendors building software that primarily ensures real-time visibility of yard assets.
Custom software for yard management may be built for diverse logistics domains, like manufacturing, chemical supplying, food supplying, and third-party logistics. Full-fledged separate YMS software provides both essential and advanced features. In addition, you may apply to providers allowing 24/7 center and regular software upgrades.
Pros:
Creation from scratch according to your business goals and purposes
Custom analytical system and tools
The full list of features and advanced capabilities
No regular investments required
Quick development investments recoup
Seamless integration with third-party solutions
Cons:
More financial resources needed
The more time-consuming creation process
YMS functionality integration
In case your supply chain business owns a ready-made warehouse management system or a transportation management solution, you have an opportunity to expand your capabilities with a YMS integration as well. Companies architecting enterprise resource planning software or system applications and products commonly have expertise in YMS modules creation.
Yard management tools for integration comprise essential functionality like dock appointments, gate control, real-time yard assets tracking, and workflow optimization for the driver. Yet, such opportunities may be insufficient for large-size entities, as they can't satisfy all the requirements within the internal companies' processes due to the limited functions available.
Pros:
Ability to expand the existing system
Decreased costs
Basic features accessibility
Cons:
Limited functionality
Lack of customization
Complex integration in ready-made solutions
How Do Yard Management Systems Work?
A yard management system is multifunctional software allowing you to control and organize all the operations, equipment, vehicles, containers, and resources through the entire warehouse, distribution center, or manufacturing facility.
The YMS opportunities may be integrated into the warehouse management software (WMS) in the warehouse yard management system to fulfill the entity's requirements as well as aims, as it was stated earlier. Yet, companies that need all the advanced solutions in one product should choose the standalone software.
To understand the working concept of YMS, let's consider essential features to implement in such a solution:
Basic Functionality of Modern YMS Software
To enhance the business workflow, the YMS solution should comprise the following features:
Gate management
Gate management capabilities enable trailer drivers' verification for inbound and outbound traffic at the gate. To enter the gate, drivers should type in the appointment data booked in advance into self-service equipment, allowing them to open and enter the gate via the yard management solution. A system will verify, approve/decline appointments, provide truck parking spots, and automate the gate opening.
YMS ensures the visibility of all the vehicle operations in the yard when they are located there. Besides, when receiving products from the supplier, consignors can provide a shipment notice (ASN) beforehand via the yard management system, ensuring all essential data concerning the driver and the truck's cargo prior to the arrival.
Appointment organization
One more useful feature to implement into your YMS solution is a self-service online appointment booking capability. Thus consignors, recipients, and ferrymen simply arrange appointments and affirm incoming and outgoing cargos. The schedule should comprise statuses informing whether the shipment delivery will meet the timetable. In case the appointment is edited, the YMS will notify all the parties about it and allow the arrangement rescheduling.
Analytics and statistics
Statistics gathered by the YMS software is an excellent way to track KPIs and other productivity indicators. The reports conducted with this solution will detect the areas to enhance within the organization.
Metrics to include in YMS report
Dock control
The yard effectiveness will significantly rise with dock management. The drivers, as well as the dock team, are aware of the time the vehicle gets to the dock door for freighting or discharge. As a result, the dock employees, supervisors, and yard drivers are more efficient and work with delays in inbound and outbound shipments minimized. Moreover, yard managers can set the time gap for loading and unloading trailers split by cargo characteristics, such as the amount and the kind of arrived goods.
Real-time visibility of yard assets
The yard management system allows tracking all the assets located in the yard. Based on the RFID technology (radio-frequency identification), the YMS provides an opportunity to observe the placement of each gadget set on trucks and spotters, and track all the changes in their locations. This feature gets rid of manual inspection for certain assets in the yard.
Task management
The yard software ensures easier assignment management among the entire staff via notifications. To put it in practice, drivers can receive messages through embedded gadgets regarding the actions and tasks to fulfill. The notifications may be received with the smartphone or via the workstations. The yard management solution comprising such a feature for splitting and putting assignments in priority among the staff of yard and dock employees will substantially cut down idle time, raise team efficiency, and prudently use human resources.
Alert system
By implementing the alert feature, you'll be notified regarding all the delays in departures and arrivals, vehicles passing the set deadlines, etc. As it was mentioned above, when delivering goods that require permanent temperature maintenance, the YMS may involve a reefer tracking solution that will notify about the temperature surmounting the requirements to avoid the product spoilage.

YMS essential functionality
What You Need to Know to Integrate YMS Successfully
After defining the basic functionality to implement, let's go through the YMS software integration steps:
Assembling Requirements
This stage is also called discovery phase. It implies defining gathering your project needs, which goals the YMS implementation should help achieve, and the scope of work. Draw up your entity's objectives and the yard management software role and value within its frameworks. Think over the specific indicators which are set individually for each organization. These benchmarks should be set in order to assess the YMS efficiency and how successful aims were obtained. Besides, during this stage, a detailed project roadmap on the implementation process in created. Each step should be maximally precise. The more in-depth your implementation process will be, the more the final system will meet your expectations and requirements. During the discovery phase, your software development partner will guide you, advising and gathering additional information.
Picking Credible Vendor
Now you should select a trustworthy and experienced software vendor who will architect a custom YMS solution for your specific needs. Let's briefly overview the most popular hiring options to choose from:
Freelancers
This option is highly affordable and may considerably decrease your development expenses. Yet, such a sophisticated system as YMS has a complex functionality, which requires the high competence. Besides, you'll have to verify the expertise of the potential partner yourself or hire a tech-savvy assistant. Freelancers often require a prepayment, after which they may simply quit your project development. Apart from this unpleasant possibility, you may face time differences, cultural and language barriers, and many other issues which will affect the product quality.
In-house team
It is worth mentioning that the in-house team ensures excellent communication level and great system maintenance as well as support capabilities. Yet, this option requires huge financial resources contribution. This is conditioned by the fact that you have to rent the office for your development team, purchase costly hardware, regularly pay salaries regardless of the scope of work done, etc. As a result, an in-house team is a perfect choice for vast enterprises which require an accessible team of experts and will be able to cover all the essential expenses.
Outsourcing companies
Outsourcing your project is considered to be the most cost-efficient option of all the three discussed. Such companies take over all the product creation responsibilities and have all the proficient software engineers for this goal (in contrast with the two previous models where you have to check the competence on your own). Apart from this, you pay only for the work completed with no extra investments.
The cost varies from country to country; still, the market research indicates that the most adequate price range at a remaining top-notch performance is provided by the software development companies from Central Europe, particularly Estonia. This tech hub allows receiving a high-quality YMS solution at a reasonable cost. And it's not the only benefit of this country within the outsourcing- let's define more reasons to select an Estonian software development partner:
Reasonable hourly rates allow building complex software solutions for an affordable cost
The large pool of talented and proficient experts to choose from
Free trade to EU and EFTA countries, a 1-hour time zone difference with Western Europe
Communicating
Arrange regular meetings with the chosen YMS development vendor in order to track the progress of the project accomplishment. The reports provided by your tech experts should be checked and discussed in case you would like to implement specific changes in the final result.
Team Training
The yard management system is complex software that may serve as an efficient tool when employees know how to make use of it. That is why a detailed guide and practical training for your yard team on the YMS application is a must.
Provide your staff with in-depth instructions and answer the arising questions (if any) concerning the further workflow with this solution. Therefore, the number of issues and errors related to the YMS usage will significantly decrease or be entirely eliminated.
YMS Integrating
Here are the aspects to consider when transmitting to a YMS solution:
Internal support resources for all locations, every shift, and all business fields applying the YMS
Vendor support, both on-premise and distantly
Setting the issue-reporting system for employees
Ensuring that the team knows how to react in the situation of possible system flaws, or the personnel will look for workarounds and will try to avoid the software application
Safety/Security
In this aspect, the choice of competent and high-qualified developers is extremely important, as such a solution as YMS requires top-notch security. Due to the fact, that the yard management system processes and stores sensitive data, you should select an experienced software vendor who is competent in choosing and working with safe and stable data centers according to the location of the entity, so that hosted information will remain within the location and comply with its requirements. The protection potency impacts how safe all the automated processes will be completed, so it is significant to architect YMS software with solid and powerful security.
Integration of loT Solutions
Shippers commonly incorporate IoT solutions in their logistic business processes like cameras, sensors, drones, and robots. What's more, integration with the IoT solutions of your yard management software will increase automation and optimization of the workflow, advance your yard tracking opportunities, and ensure more information for the statistics and reports to further expand all the entity's elements.
Maintaining and Support
Stable, smooth, and secure operation is a key for every YMS solution. Make sure that you have an advancement strategy for your yard management software. The team of tech experts should regularly conduct support, maintenance, configuration, functionality updating, newer versions testing, and other actions to enhance the current YMS software solution.
Payback of Yard Management Solutions
Now it's high time to calculate the cost of such a useful management solution as a yard system. Please bear in mind that the estimate below comprises the essential functionality with no discovery phase included. So the cost is extremely approximate.
Features cost:

| Features | Time (hours) | Cost ($) |
| --- | --- | --- |
| Real time visibility on yard assets | 180 | 9000 |
| Yard driver task optimization | 90 | 4500 |
| Dock scheduling | 120 | 6000 |
| Gatehouse management | 90 | 4500 |
| Integration of external services | 60 | 3000 |
| Analytics and reports | 80 | 4000 |
| Manual corrections making | 50 | 2500 |
| Integration with the other management systems (e.g., CRM) | 60 | 3000 |
| Access to RBAC by roles | 70 | 3500 |
| Total | 800 | 40 000 |
Such a complex and multi-functional solution will require substantial financial resources. Yet, here are the main reasons why YMS yard management is software allowing you to rapidly recoup your development investment:
Progress of workforce productiveness by 25-30%
Advanced throughput at the dock by 20-40%
Saved detention investments by 40-80%
Total annual investments saved: $99,752
Here are the other regular outgoings which will be cut down with YMS software creation:
2 spotter units for $110,000 annually
Supervisors accomplishing manual yard checks for 120 hours at a $20/h rate
Office team communicating with carriers for 30 hours monthly at a $20/h rate
Analysts preparing statistics and reports for 10 hours monthly at a $20/h rate
Managers fulfilling internal inquiry requests for 10 hours monthly at a $20/h rate
Office employees looking up historical moves for 8 hours monthly at a $20 per hour
Office staff accomplishing other external inquiries for 8 hours monthly at a $20 per month
Conventional monthly demurrage/detention price amounts to $4000
Such a significant financial investment reduction is absolutely feasible. Yet, remember that the economic benefits are possible to receive if you apply to an experienced software development company, which will design the optimal configuration of the YMS solution to maximize its cost-effectiveness.

Yard management system benefice
Cleveroad Expertise
Cleveroad is a software development company from Estonia with a solid 10+ years of experience in ensuring a diversity of IT-related services and custom-developed software solutions. They optimize internal company's operations, solve entity challenges successfully, and help to gain competitive advantages.
We are sure that honesty and transparency with our partners, as well as the team is a key to building top-quality products. Our clients are free to choose the most suitable among the three flexible partnership models: dedicated team, fixed price, time & materials.
We also offer:
Rapid product architecting and delivery with no delays
Software quality assurance and control on each phase of creation
A complete team of certified software engineers accomplishing your project
Proven in-depth expertise in software development in most demanded niches
Competence in working with an excellent tech stack to implement the most sophisticated solutions for our customers
Cleveroad has in-depth competence in the creation of LMS, like Transportation Management Software (TMS), digital transformation in Supply Chain Management (SCM), Enterprise Resource Planning (ERP), and other logistics software. We develop products to decrease operational outgoings, optimize supply chains and workflows of warehousing, transportation, cargo delivery, etc. You are welcome to verify our expertise by taking a look at our portfolio, or rates and reviews on sources like Clutch and GoodFirms.
Expand your entity with the YMS now
Optimize your logistics processes by implementing top-quality software from Cleveroad
Frequently Asked Questions
Basically, yard management refers to the operation that involves your enterprise managing inbound (receiving supplies or materials into a business) and outbound (supplying goods and products to clients) vehicles and trailers, employees, cargo, dispatch, and all objects and their objects and their actions in the yard to your docks. The equilibrium between inbound and outbound supply is the primary target of efficient yard management.
The yard management system YMS refers to a software solution architected to track the movement of trucks in the enterprise yard, distribution hub, or warehouse. It serves as a connection between transportation and the warehouse, so this software provides significant capabilities for higher control levels and productivity.
Here's the scheme to simplify the concept understanding:
Conveyance → Yard → Warehouse
The 2020 State Yard Management Report states that a brand-new yard management system software ensures an opportunity to cut down company expenses by $0.21 per mile for the carrier and gain approximately the remaining amount of yearly income.
Forbes states that a fit yard, and especially fleet management is considered as a "gold benchmark" for organizations of huge/ moderate indicators in terms of competitiveness. The following list indicates primary factors conditioned by the trailer yard management system:
Drivers' safety: 21%
Fuel productiveness: 19%
Local regulatory guidelines agreement: 18%
On-time data processing: 18%
Real-time supply chain tracking of the yard operations: 18%
No vehicle assets tracking
Lack of shipment information
Workflow disturbance
The inefficiency of yard jockeys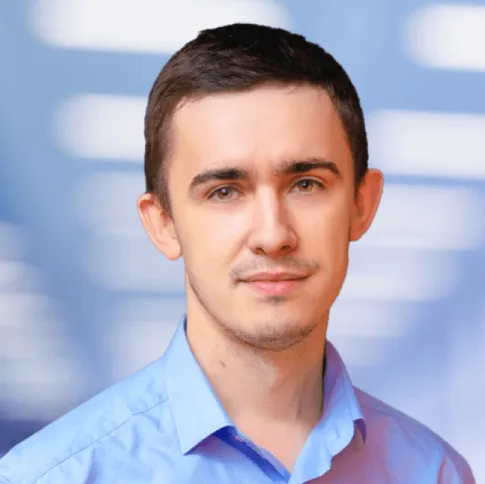 About author
Evgeniy Altynpara is a CTO and member of the Forbes Councils' community of tech professionals. He is an expert in software development and technological entrepreneurship and has 10+years of experience in digital transformation consulting in Healthcare, FinTech, Supply Chain and Logistics
Rate this article!
924 ratings, average: 4.70 out of 5
Give us your impressions about this article
Give us your impressions about this article